MADI LYLE played in the Class 4A State Golf Tournament on Tuesday at Sage Meadows Golf Course in Jonesboro. She finished with a 101 on a tough course. Madi is a multisport athlete & always does a great job representing the Ladycats & Mena..

TUESDAY, SEPTEMBER 28th !!! Madi Lyle will be competing in the 4A State Golf Championship at Sage Meadows Country Club in Jnesboro. Mena Cross Country will compete at the Scrapper Invitational in Nashville. Races begin at 3:45pm. Jr. & Sr. Volleyball is on the road at Bauxite. Games begin at 4:00pm.


The Mena Bearcats scored on the first play of the game & never looked back enroute to a 47-14 homecoming win on Friday night. Mena improves to 3-2 / 1-0. Mena will host Pottsville on Friday 10/1 & it will be senior night at Bob Carver Bearcat Stadium.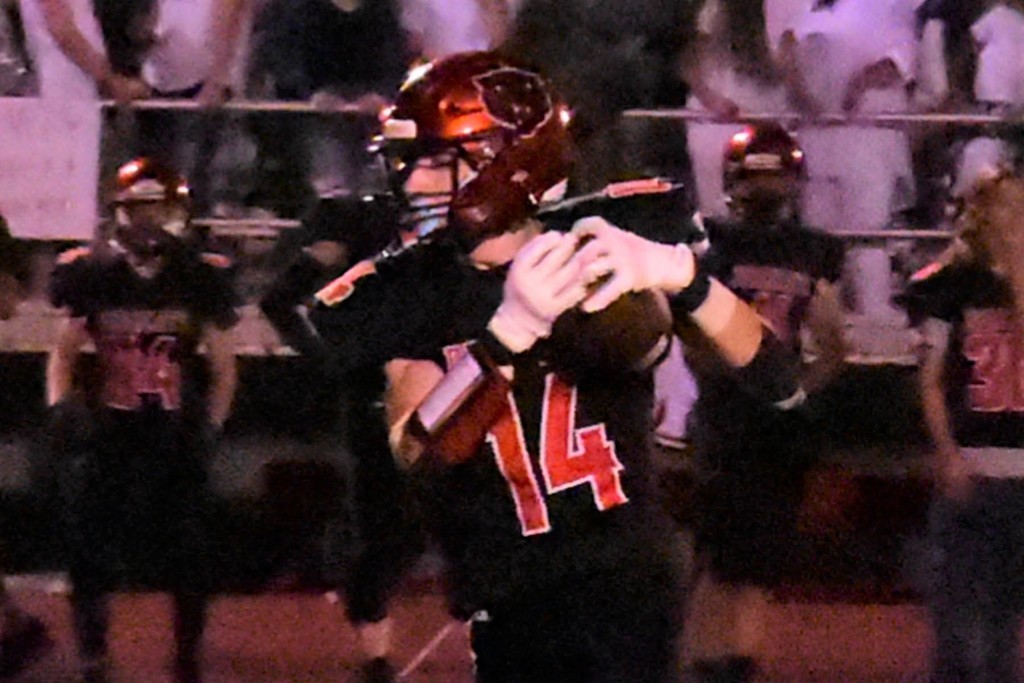 Thankful for the Bearcats coming to greet our students at Louise Durham on Homecoming morning!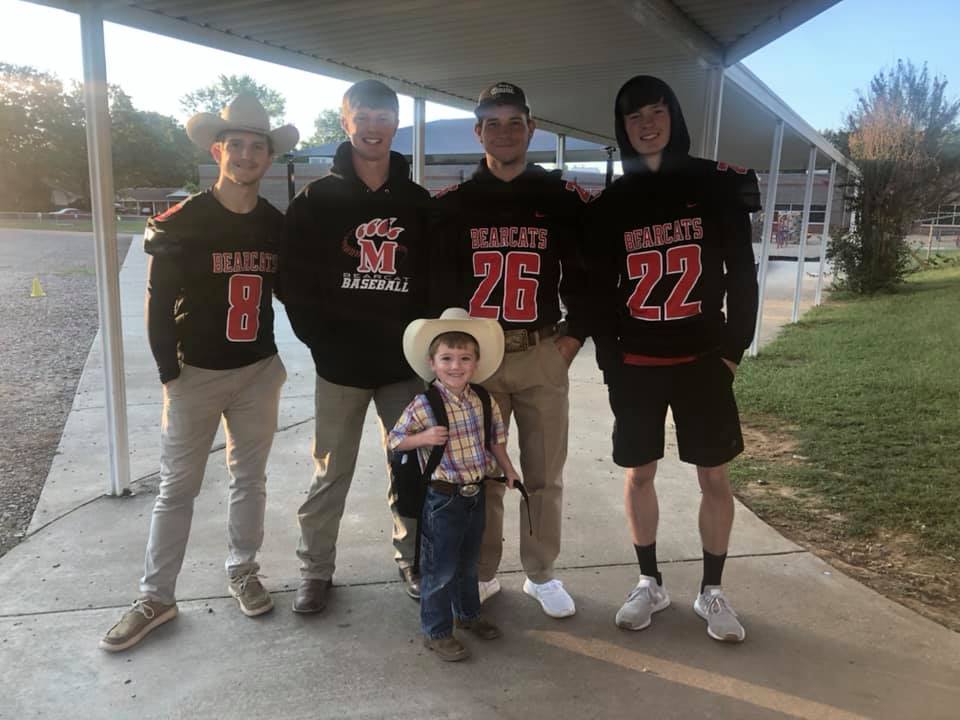 Students from MHS. MMS, HHE & LDE attended the Homecoming Pep Rally on Friday at Bob Carver Bearcat Stadium. The court was beautiful, the crowd was rowdy & everyone is sufficiently pumped for a big win over Waldron !!! GO BEARCATS!!!!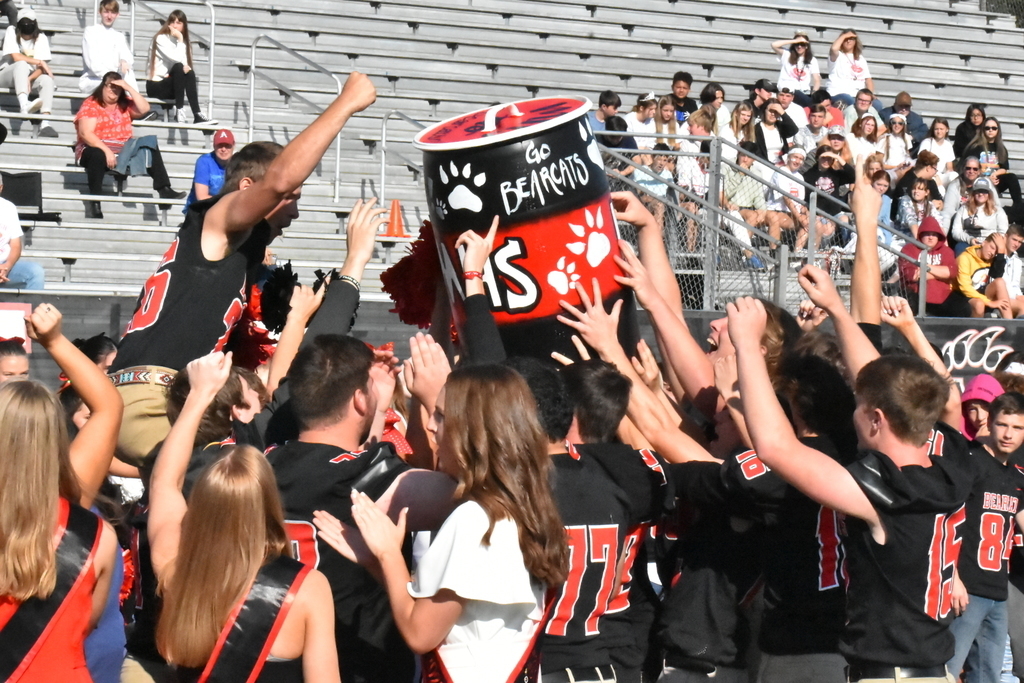 The Mena Ladycats claimed first place in conference play on Thursday with a 3-0 win over Ft. Lake. The score was 25-21, 25-18 & 25-21. Ft. Lake falls to 4-1 in conference play. Mena improves to 5-0 & remains undefeated on the season. The Ladycats will play on Saturday in the Lakeside Tournament.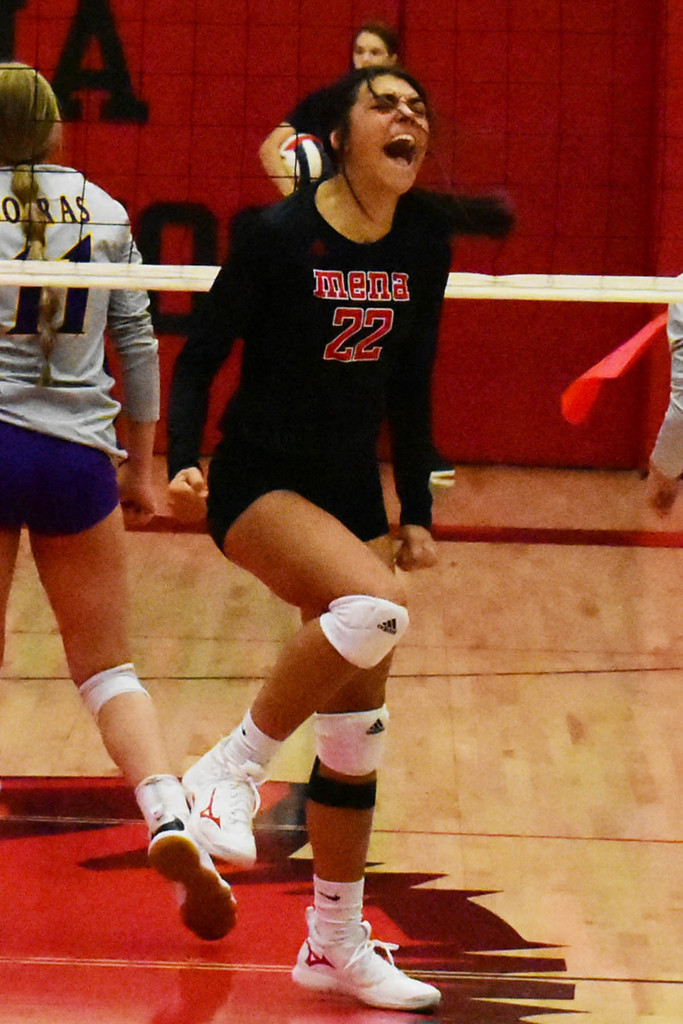 Thursday, September 23rd Mena Golf will play in the boys 7-4A District Match at Degray today. Jr. & Sr. Volleyball will host Ft. Lake at the Union Bank Center beginning at 4:00pm. 7th Grade & Jr. Football will play at Waldron with kickoff at 5:30pm & 7:00pm.


POWDER PUFF FOOTBALL 2021 The Juniors defeated the Seniors by a score of 14-7 in an overtime thriller at Bob Carver Bearcat Stadium on Wednesday. A good crowd was on hand and the entertainment was well worth the price of admission. CONGRATULATIONS JUNIORS !!!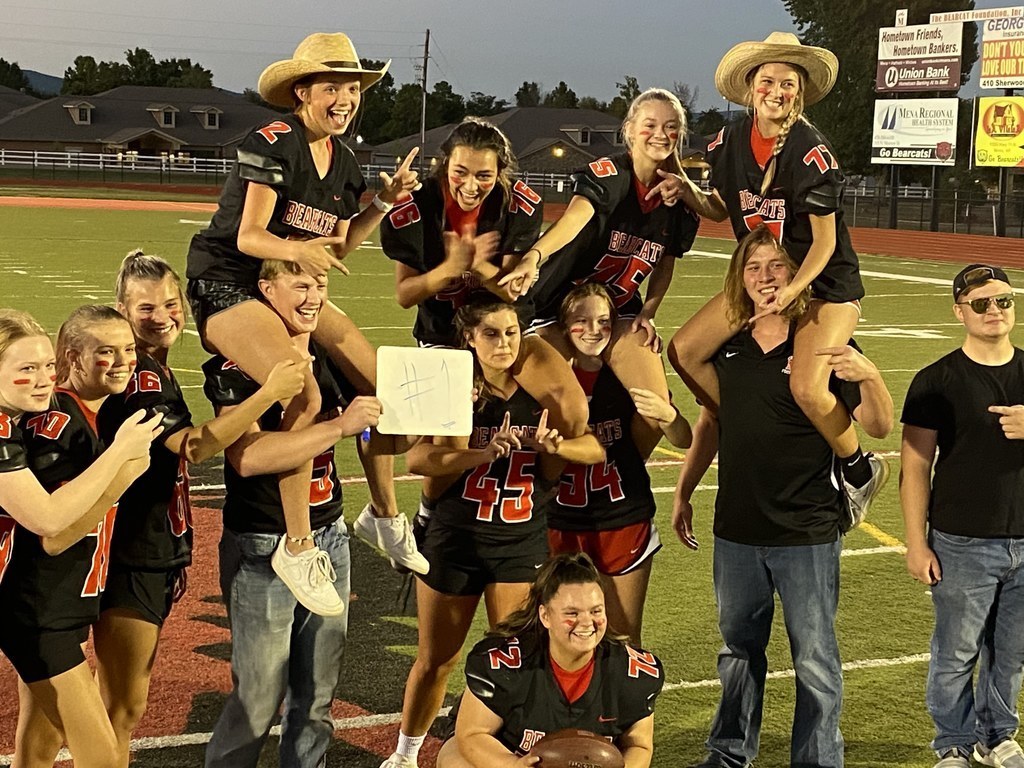 Powder Puff Football is tonight at Bob Carver Bearcat Stadium after the homecoming parade. Freshman, sophomore, junior & senior teams will compete. Kickoff should be around 6:30pm. Admission is $2.00 . Ladycat Golf will be competing in the district match at Degray near Arkadelphia today. Bearcat Golf will compete in the district match at Degray on Thursday.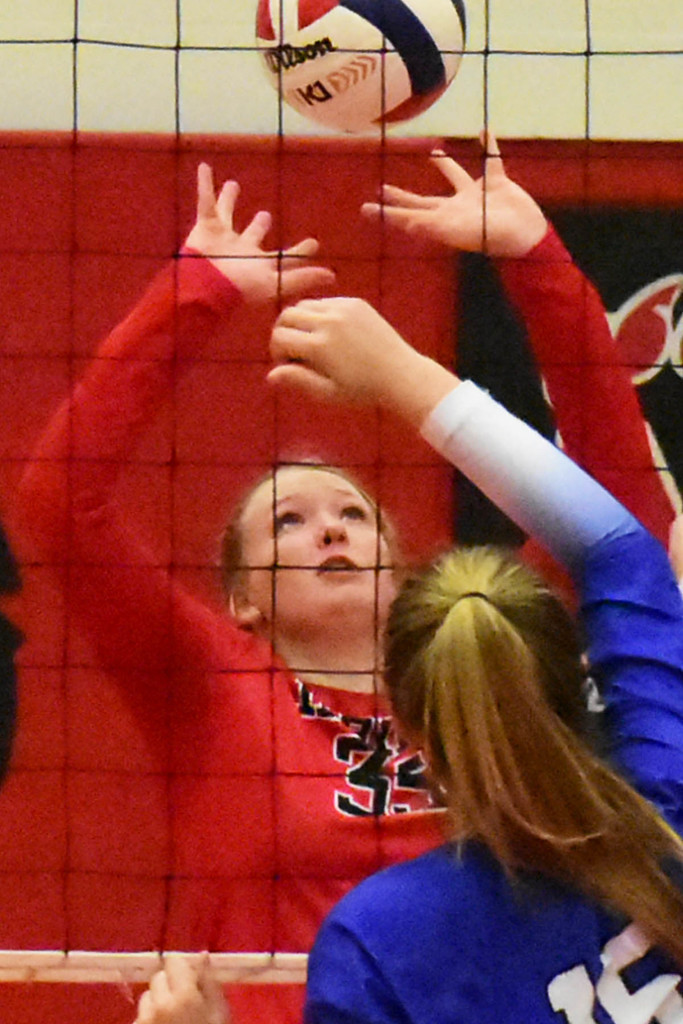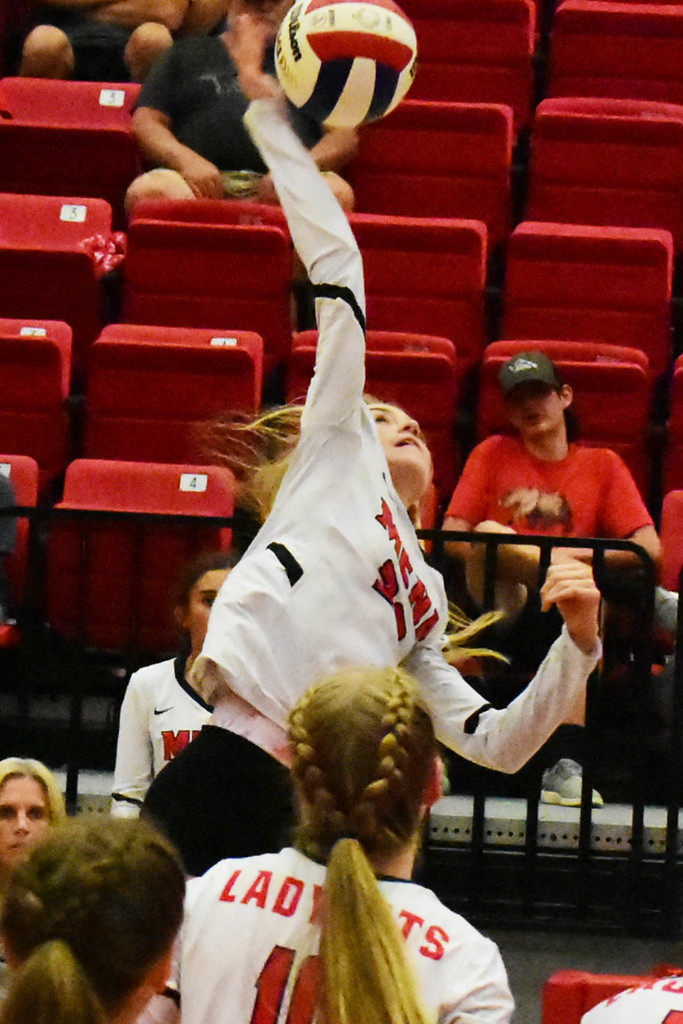 Mena 7th Grade Volleyball played Paris in a number of ten minute scrimmages on Monday at the Union Bank Center. The 7th grade is scheduled to play next on 9/27 at Waldron. GO LADYCATS!!!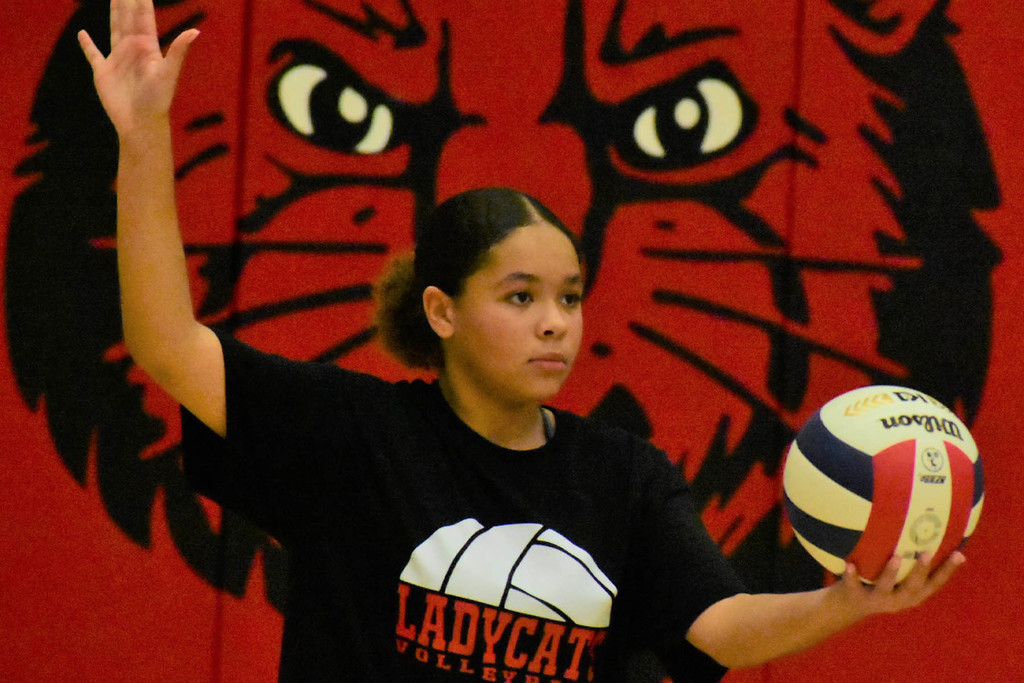 Mena Coaches select #72, Jake Brotherton, as the Farm Bureau Insurance Player of the Game vs. Booneville. Jake is a Senior this year and plays both ways as Offensive Left Tackle and at Defensive Tackle. Jake had 5 tackles for the night and did a really good Job on pass protection, however Mena lost 34-6. Jake is the son of Christy Harrison and Greg Brotherton and is a 3 year starter for the Bearcats. He enjoys working out and hopes to play college football next year at either Kansas University or AR State. He hopes to either become a football coach or get a degree in Bio-Medical Engineering after college. This Friday, Jake and the Bearcats will host the Waldron Bulldogs, for Homecoming, beginning at 7:00. Shown presenting Jake with Week #4's game ball, is Ryan Luttmer, Bearcat assistant coach, and Farm Bureau agent, Nikki Cureton.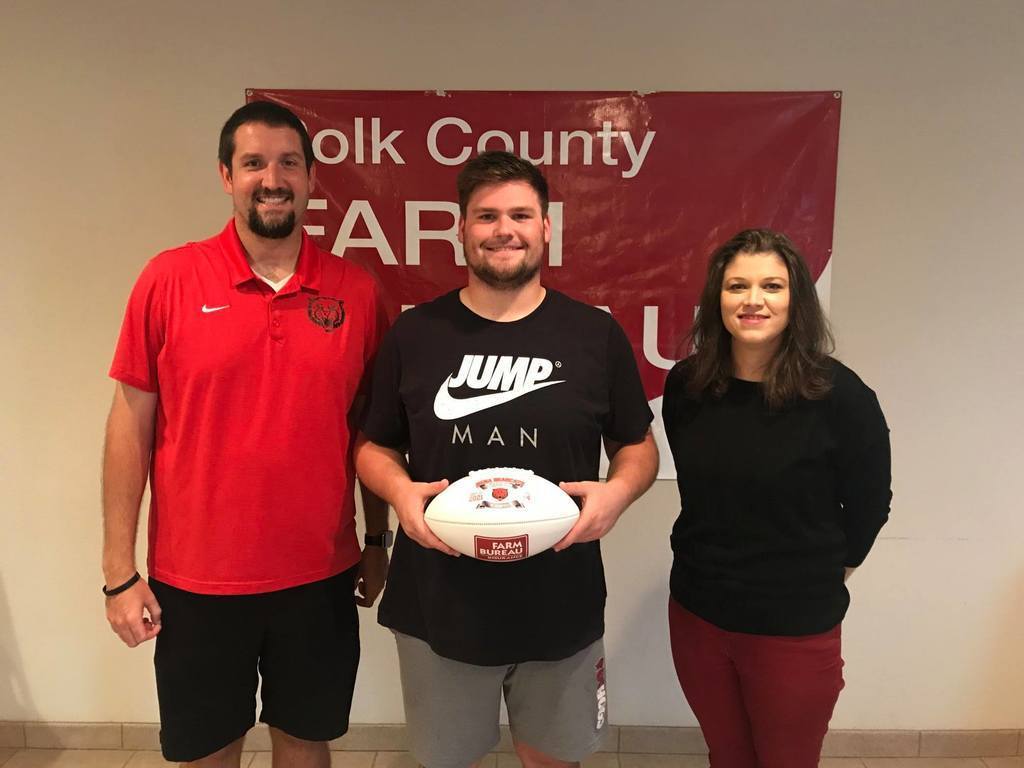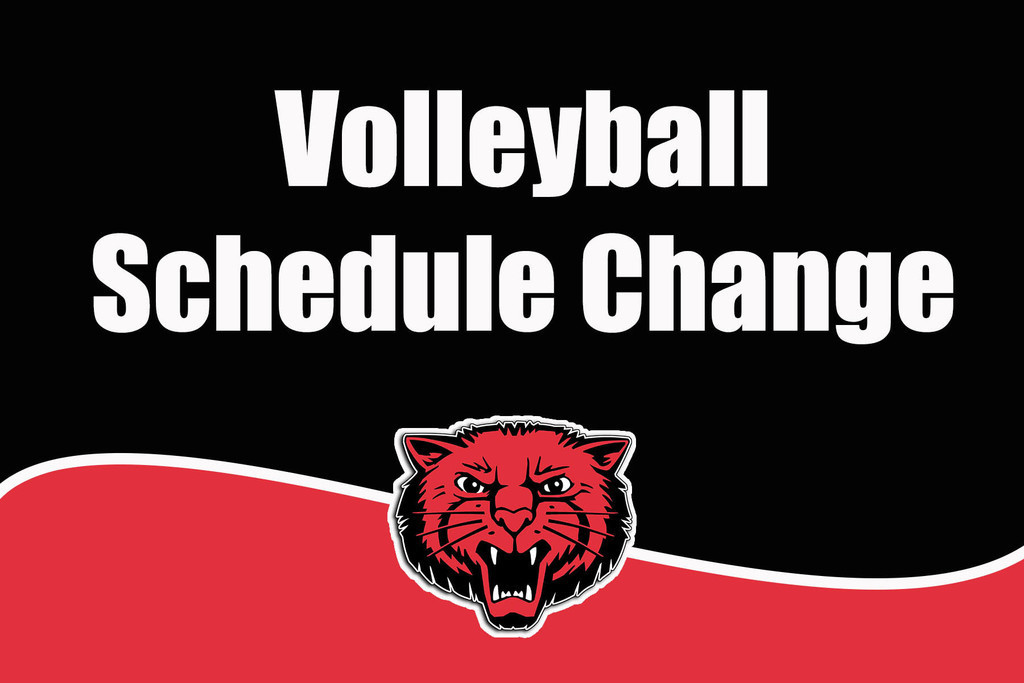 Monday, September 20th Mena Jr. & Sr. Volleyball will host Paris at the Union Bank Center today. Games begin at 4:00pm. GO LADYCATS!


Mena won the silver bracket in Saturday's Jr. Ladycat Volleyball Classic.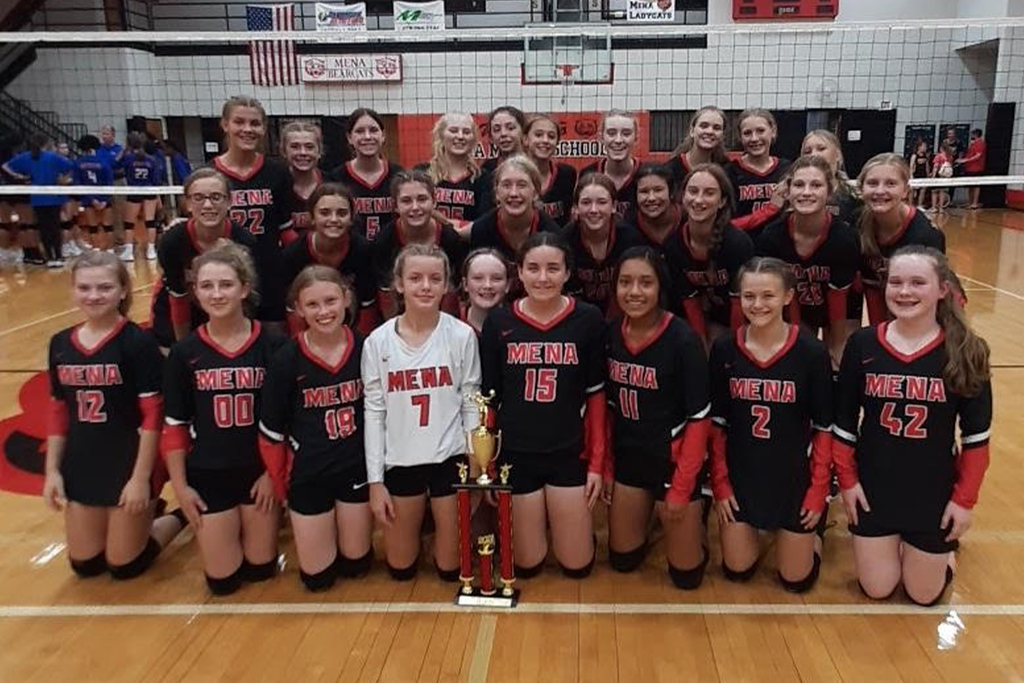 Mena Football fell behind early & had no answers for Booneville Friday night at Bob Carver Bearcat Stadium. The home team lost by a score of 35-6 & fall to 2-2 on the season. Next week will be the annual homecoming game for the Bearcats & they will face Waldron.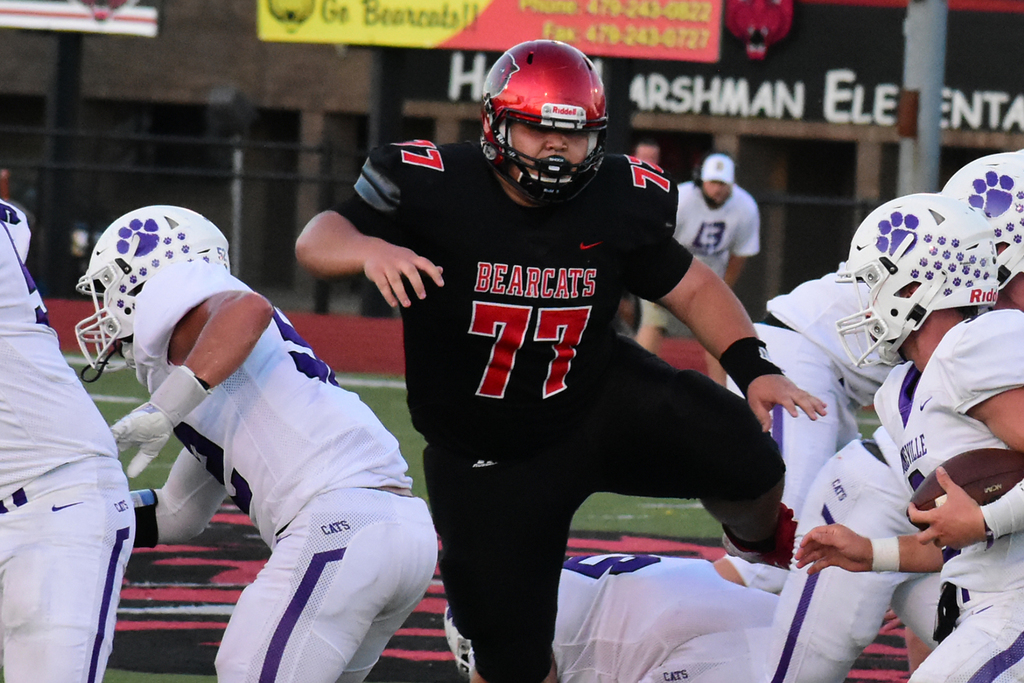 The Mena Bearcats will play Booneville tonight at Bob Carver Bearcat Stadium. Kickoff is at 7:00pm. GO BEARCATS!!!


2021 JR LADYCAT CLASSIC POOL PLAY POOL A (MHS) POOL B (MMS) Mena Paris Mansfield Hackett Greenwood 8th Arkansas High Ashdown Arkadelphia 9:00 1 v 2 10:00 3 v 4 11:00 1 v 3 12:00 2 v 4 1:00 1 v 4 2:00 2 v 3 First match will start at 9:00. The second match will start at 10:00. After the second match, we WILL PLAY EARLY if your court is available.Tournament play will be best 2 out of 3, 3rd game to 15. No cap Top 2 teams in pool play will make the gold bracket (at MHS), bottom two teams in each pool will make the silver bracket (at MMS) Seeding for tournament: 1. Win/Loss Record 2. In case of tie, head to head record 3. If #2 is a tie, point differential between 2 teams tied In case of 3 way tie where all head to heads are tied, point differential between the 3 teams tied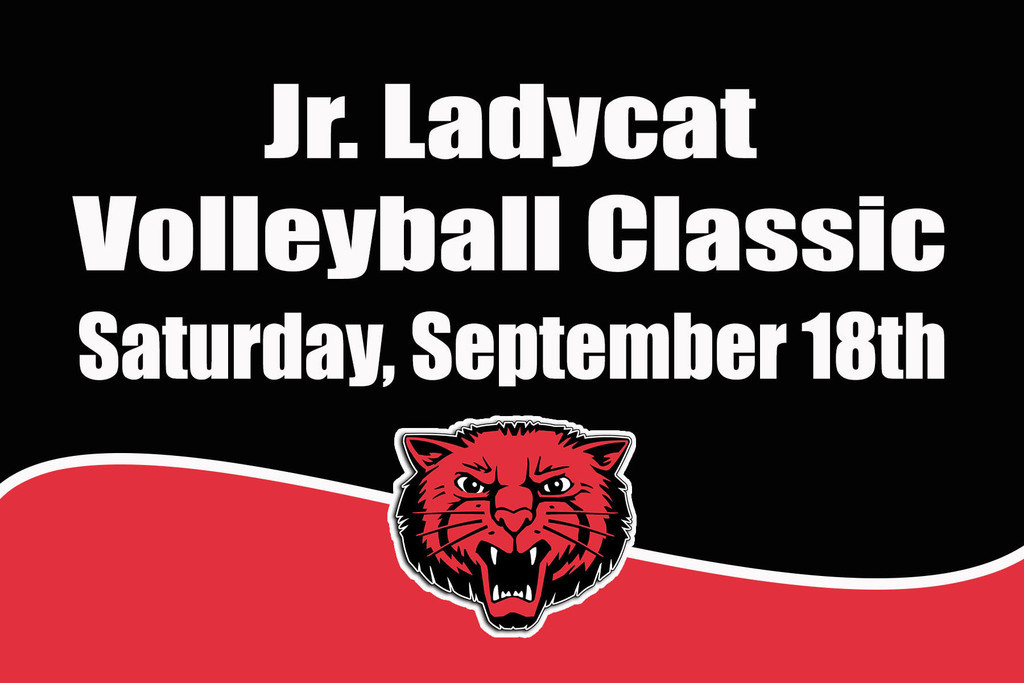 Mena Jr. High Football hosted Lamar at Bob Carver Bearcat Stadium on Thursday. The Bearcats scored a touchdown with under two minutes to play but the extra point was blocked & Mena would lose by one 13-14. Mena will carry a 3-1 record into Waldron next Thursday.