DeQueen, Mansfield, Horatio, Dierks & Cedarville came to the Mena Sr. Football Team Camp at Bob Carver Bearcat Stadium on Thursday.. Mena is scheduled to compete in a team camp at Charleston on June 14th....Go Bearcats!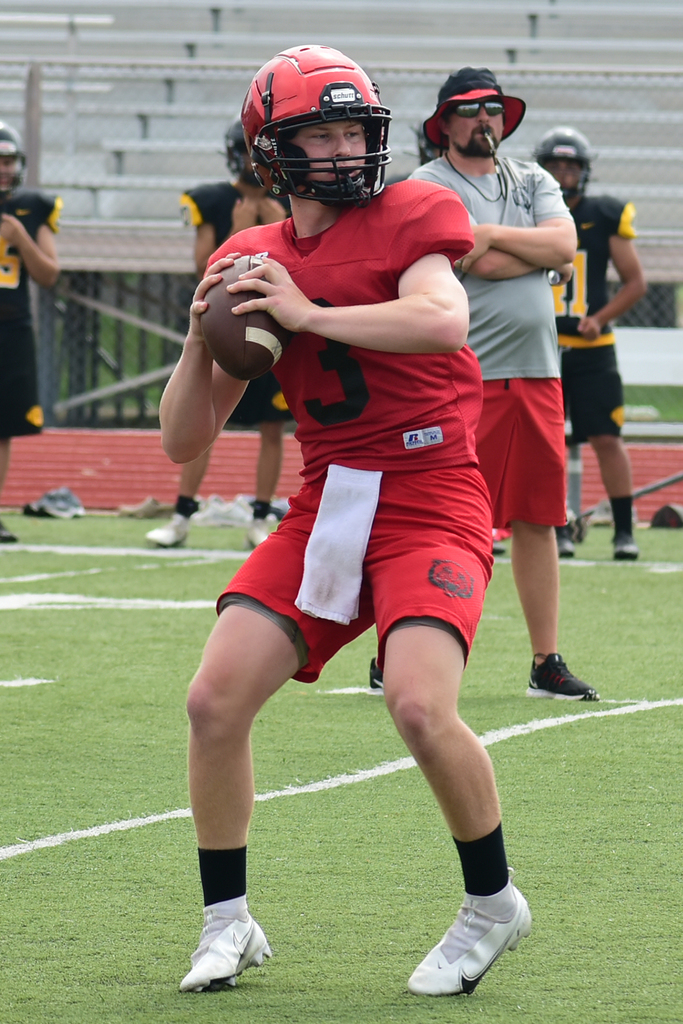 The Mena Jr. High & Sr. High teams are getting in the work at day 2 of the Harding Basketball Camp. GO BEARCATS!!!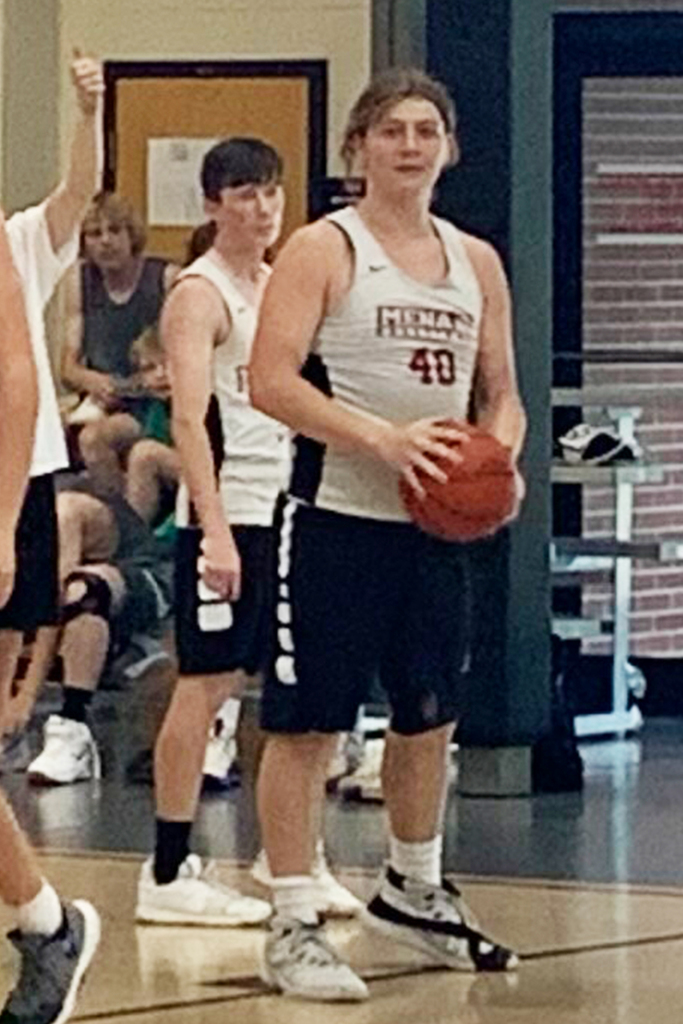 Day two of the Morrilton Team Camp for Jr. Ladycat Basketball !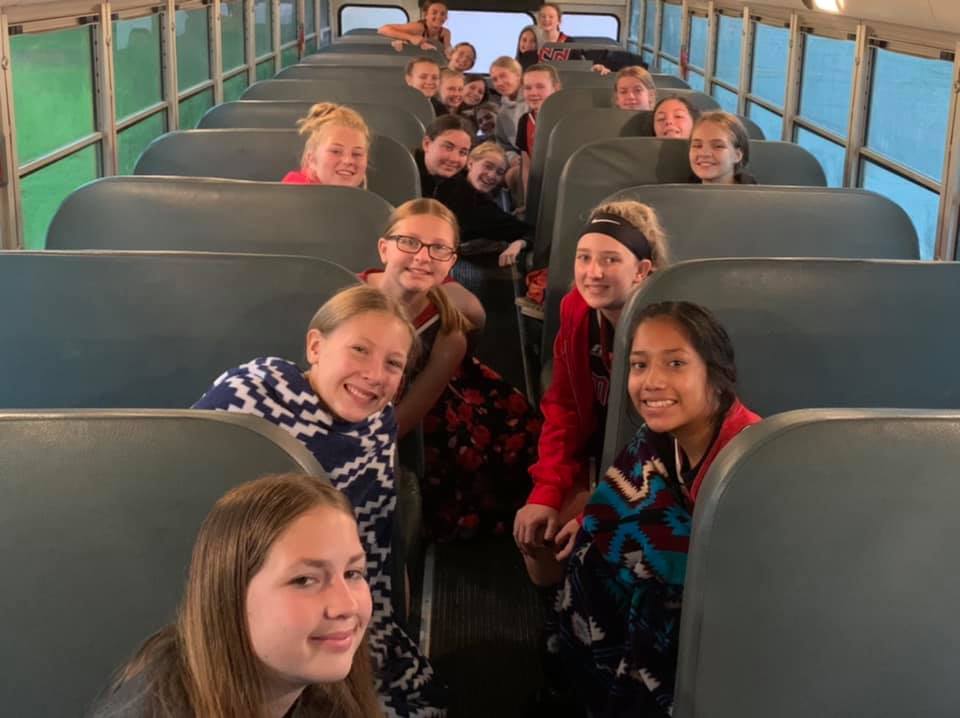 The Mena Jr. Ladycats are about to take the floor at the Morrilton Basketball Team Camp. The camp is being held today & Tuesday... GO LADYCATS!!!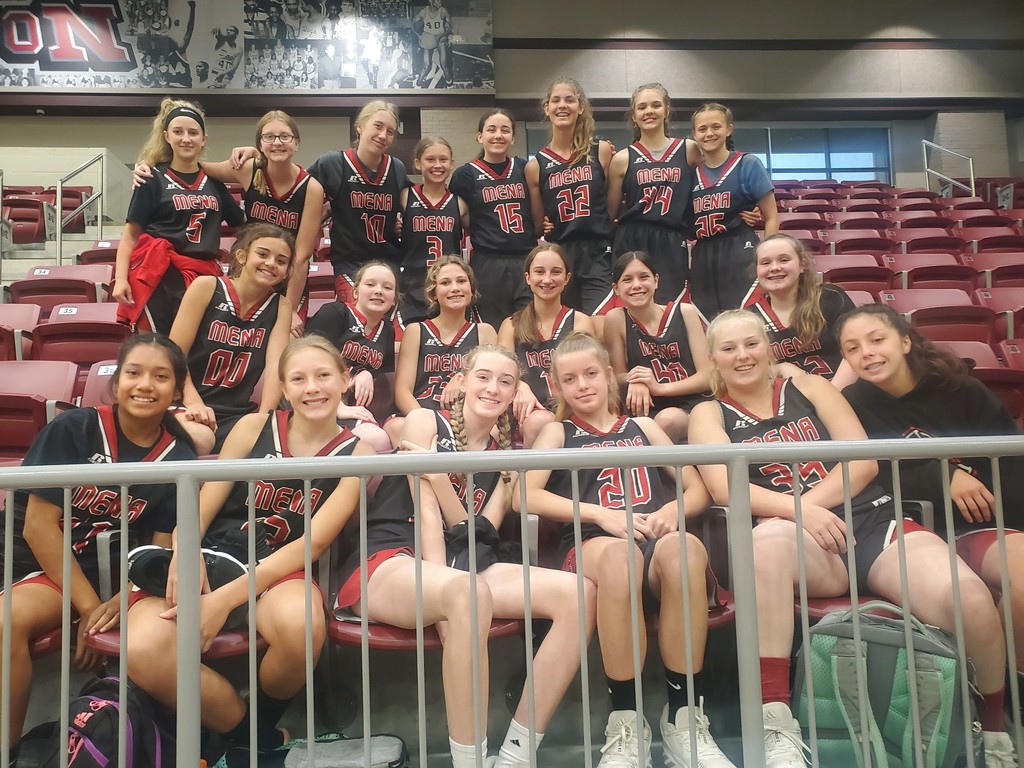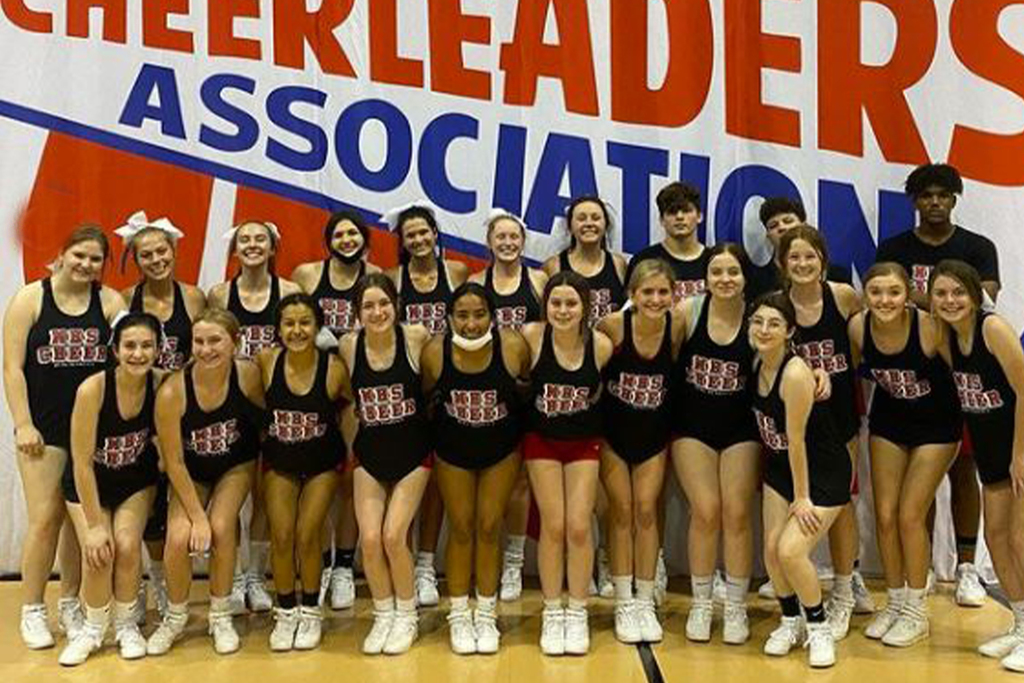 Monday will be the first day of summer workouts for our incoming 7th graders and JH. Practice will be from 10:00am-11:30am. Drop off and pick up at the fieldhouse (in the middle of the bus loop). Athletic gear, cleats and water. JH basketball players will be leaving for basketball camp on Tuesday and be gone the rest of the week , so Monday it is very important that we have everyone there. Please refer any questions to
craig.bentley@menaschools.org
Go Bearcats!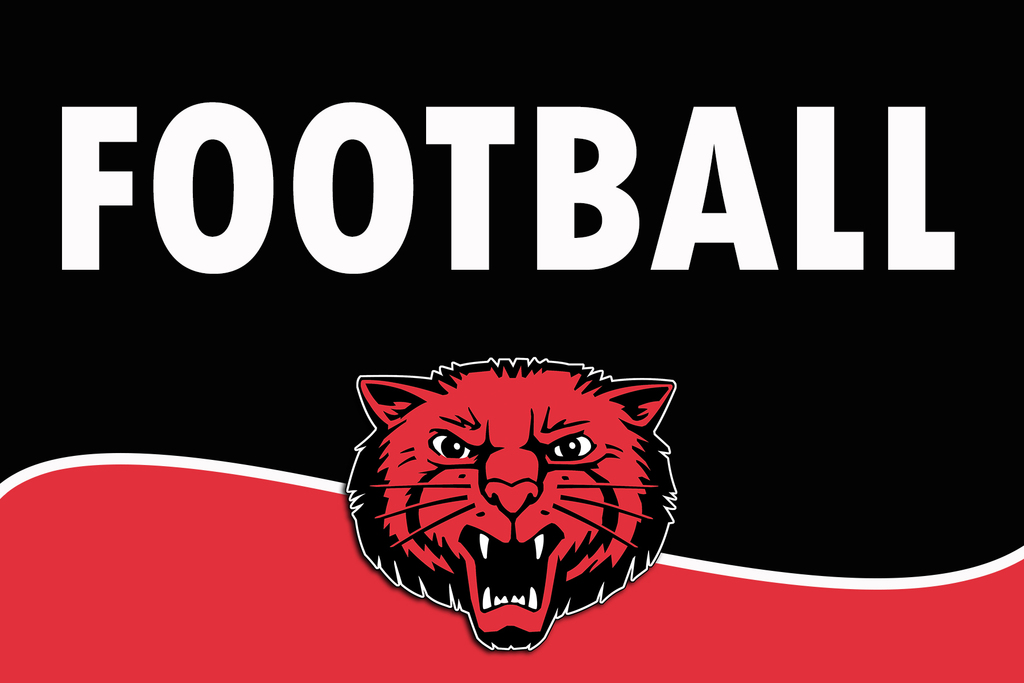 The Mena Bearcats played their spring scrimmage on Thursday night at Bob Carver Bearcat Stadium. Practice continues on May 31st & June 1st. The team will participate in a team camp at Cedarville on June 2nd. Check the 2021 schedule on the website at this link
https://www.menaschools.org/o/athletics/athletics
...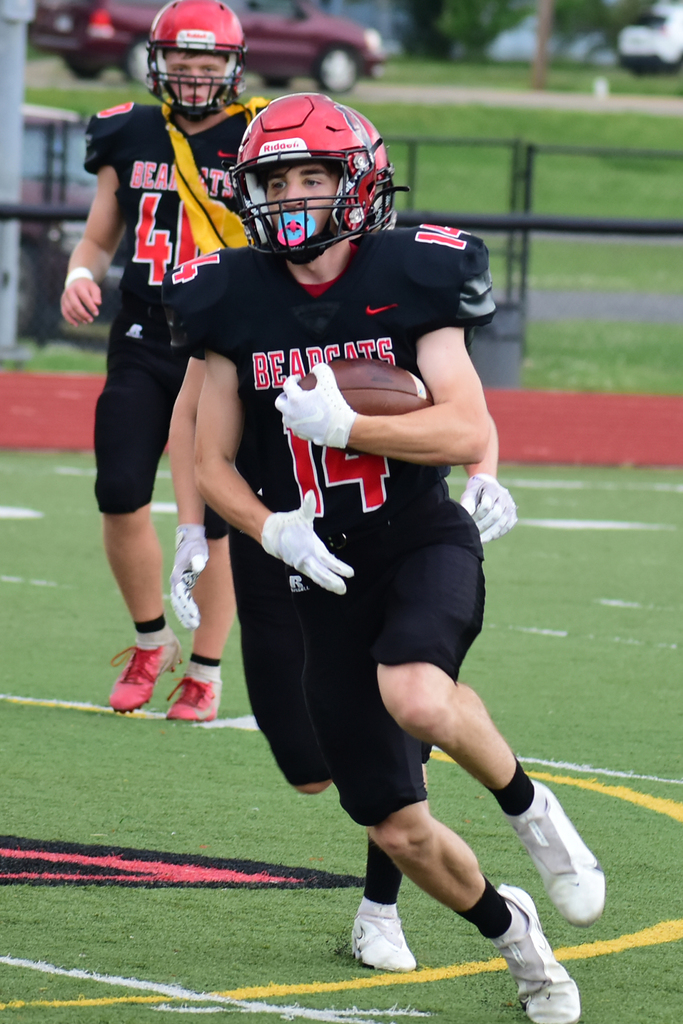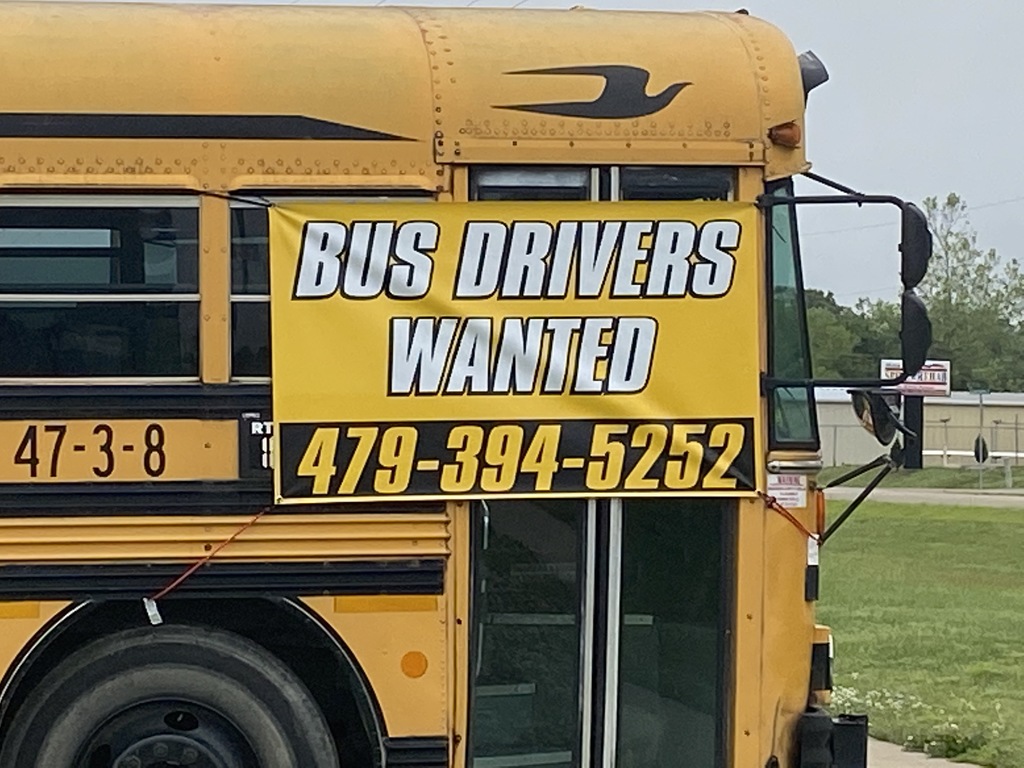 The physicals are also available to any 5th graders that will be taking the lifetime wellness class next school year. This will be a healthcare setting & the physicians will require a mask be worn during this event..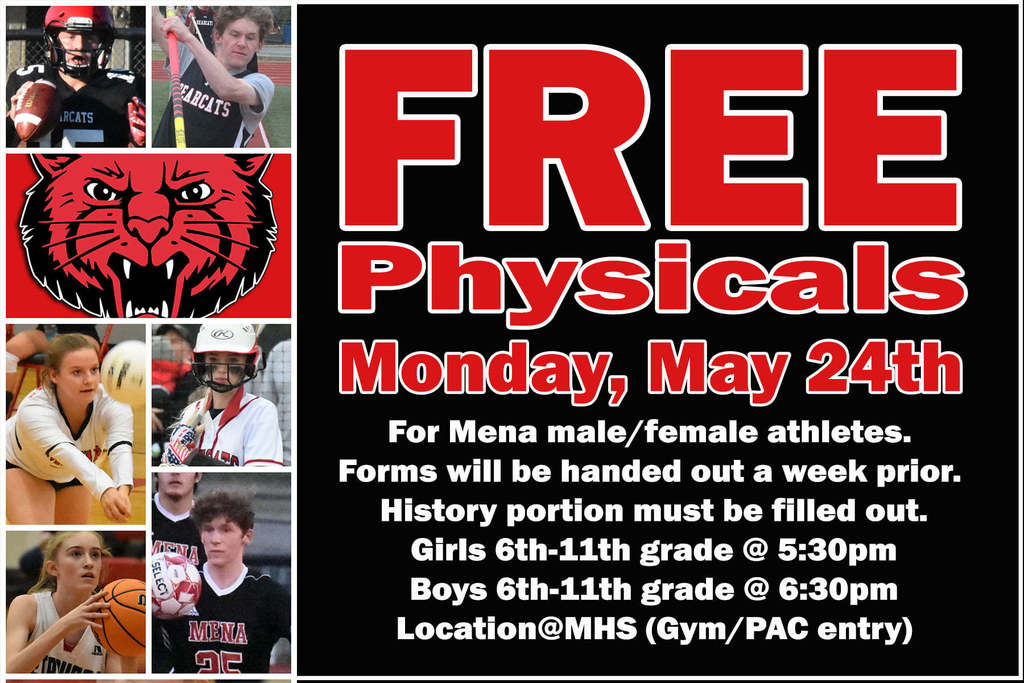 Nefarious activity, poor sportsmanship & questionable behavior was on full display at Union Bank Park on Friday afternoon. MHS Seniors were suckered into what was supposed to be a fair game of softball against MHS coaches & staff. The seniors led after the first inning & that is when the questionable behavior began. A sudden explosion of offense called into question the legality of the bats being used by MHS staff. A situation made worse by flagrant bat flipping, finger pointing & plodding home run trots. In addition there was the whole issue of the eligibility of one of the staff players & whether or not he was or was not actually employed by Mena Public Schools. In effect a ringer for the staff team. Between innings the staff team was seen slipping cash to the umpire who then denied the accusation of bribery. But it was obvious to those in attendance, after a staff batter stepped in front of a pitch, that the calls were going against the seniors. This all came to a head when the senior team's manager was ejected from the game after questioning a call. This seemingly fired up the senior team who came back to tie the game in regulation & went on to win by a score of 7-6 in extra innings. Overall it was an awful display of athletic ability & thankfully we won't be forced to witness it again till next year.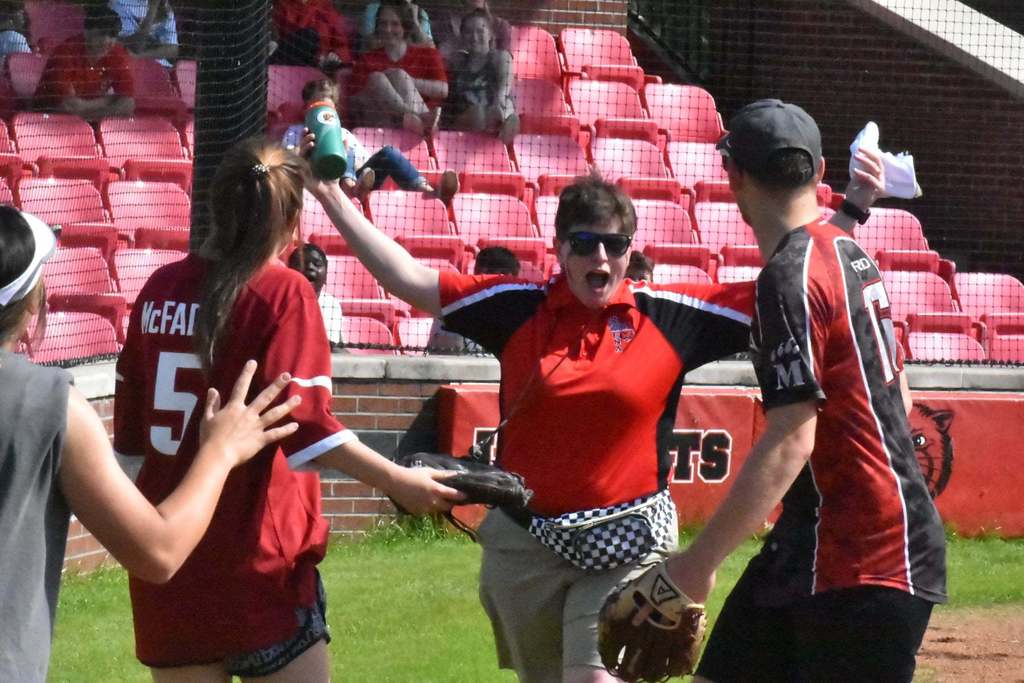 The Jr Ladycats had an excellent offseason this spring. Coach Fryar and Coach Goss saw tremendous growth mentally and physically from the girls. They held a Meet the Challenge Competition at the end of offseason. The events include bench press, squat, power clean, push press, vertical, mile, 400 M Run and a 100 M Sprint. The girls who scored an 80% or better Met the Challenge. The Spring Queen scoring the highest percentage was Karley Sharp. Meet the Challenge Winners: Karley Sharp Rylie Bentley Reese Montgomery Bailey Heald Addison Thomas Laney Gilchrist Kylene Denton Kate Wilson Jayden Cox Chloe Hooper Anna Ferguson GO LADYCATS!!!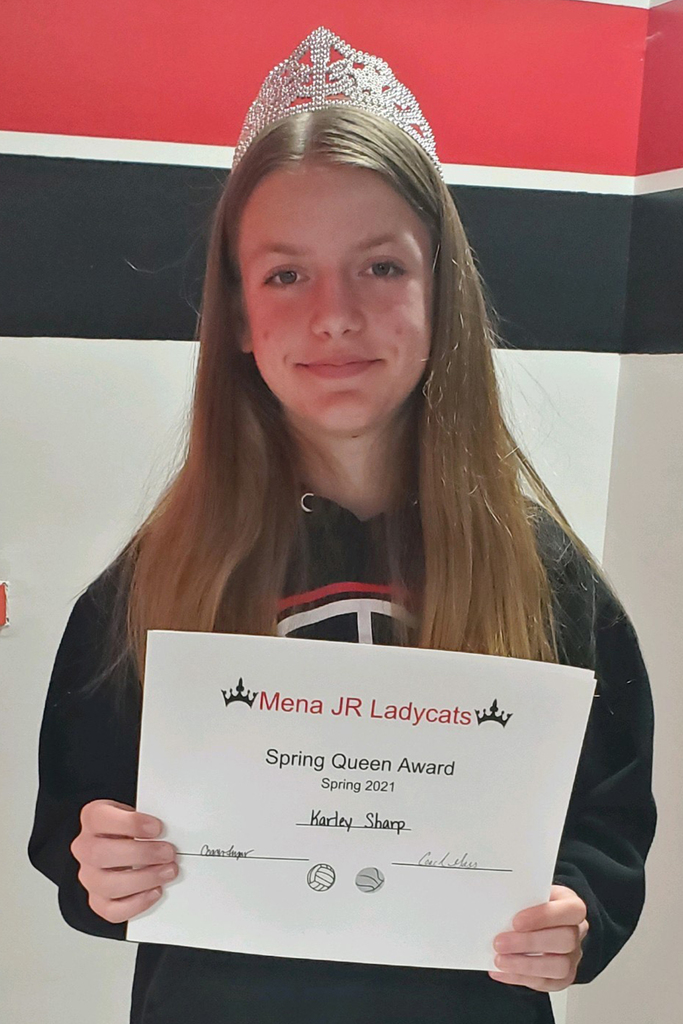 Austin Rose took 3rd place and Big Bass award on Greers Ferry on Saturday 5/8/21 in the Arkansas TBF Tournament. Congratulations to to Austin and Jarrett Burger, both Juniors at MHS, for making the TBF of Arkansas Adult State Team and they will be representing the state of Arkansas in the TBF Semifinal.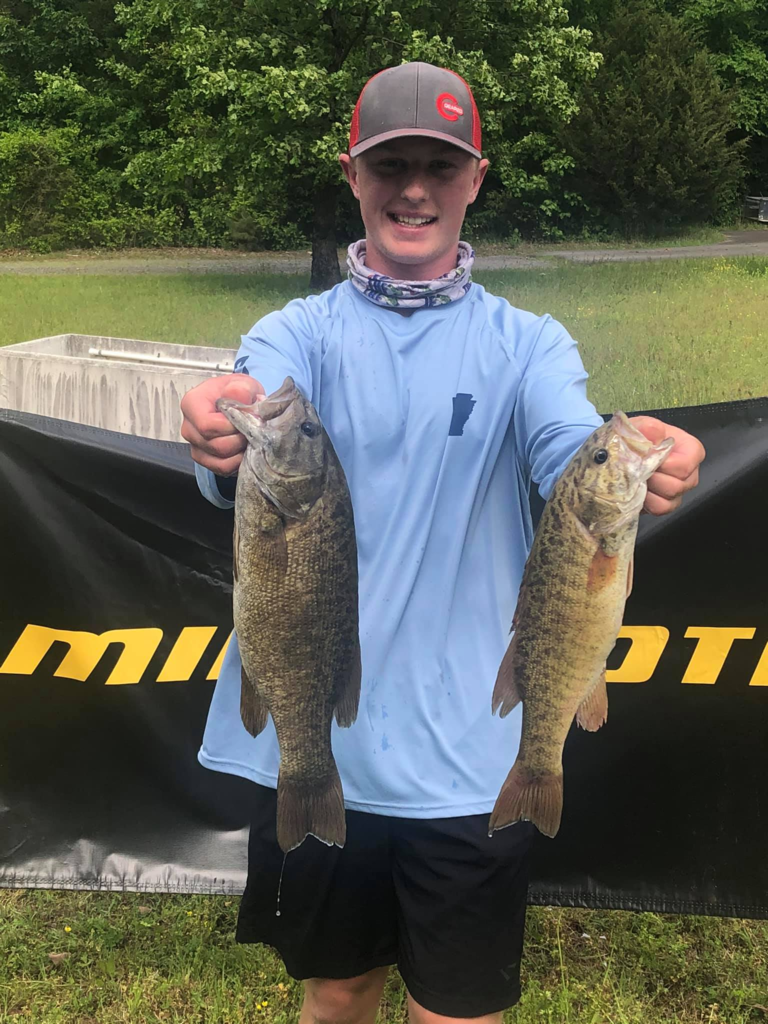 Physicals are May 24th!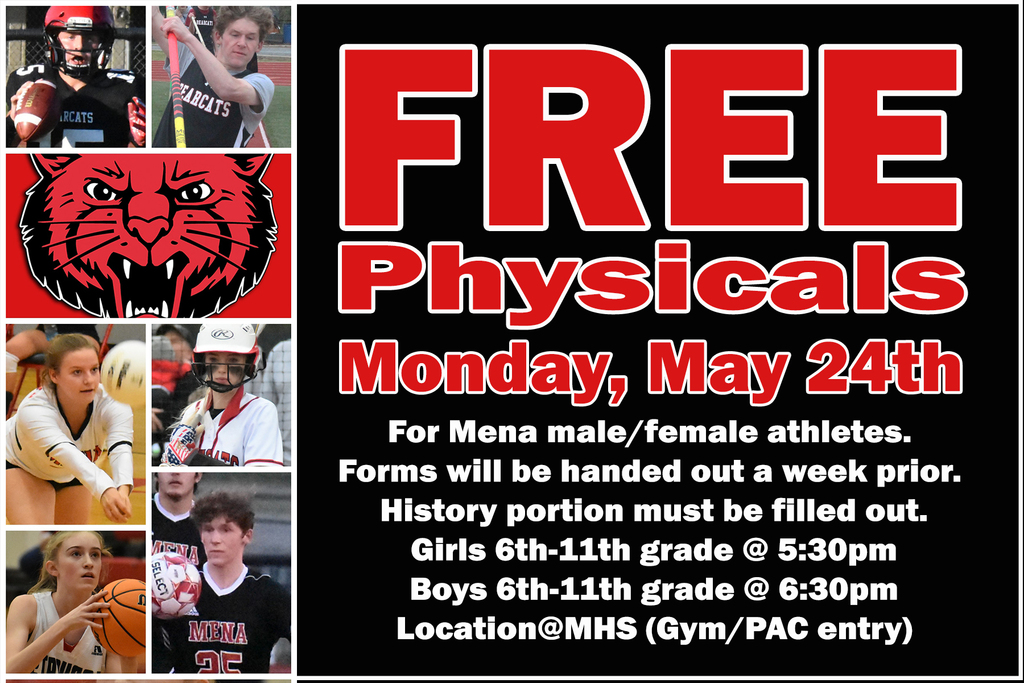 Day 2 of Mena Fastcats with 1st-6th graders at Bob Carver Bearcat Stadium on Thursday!!!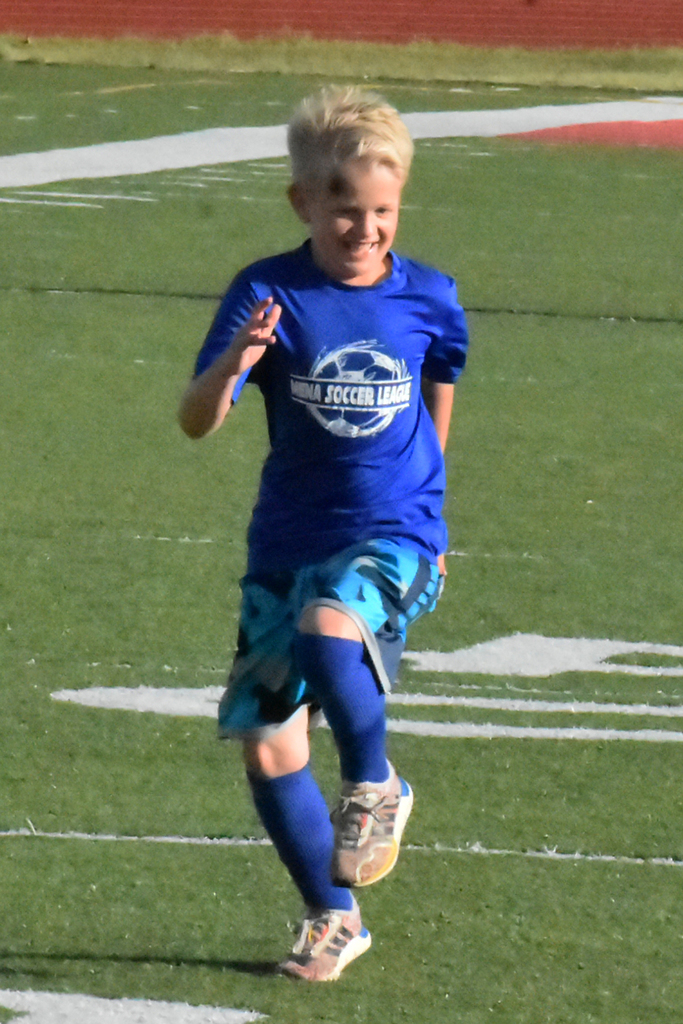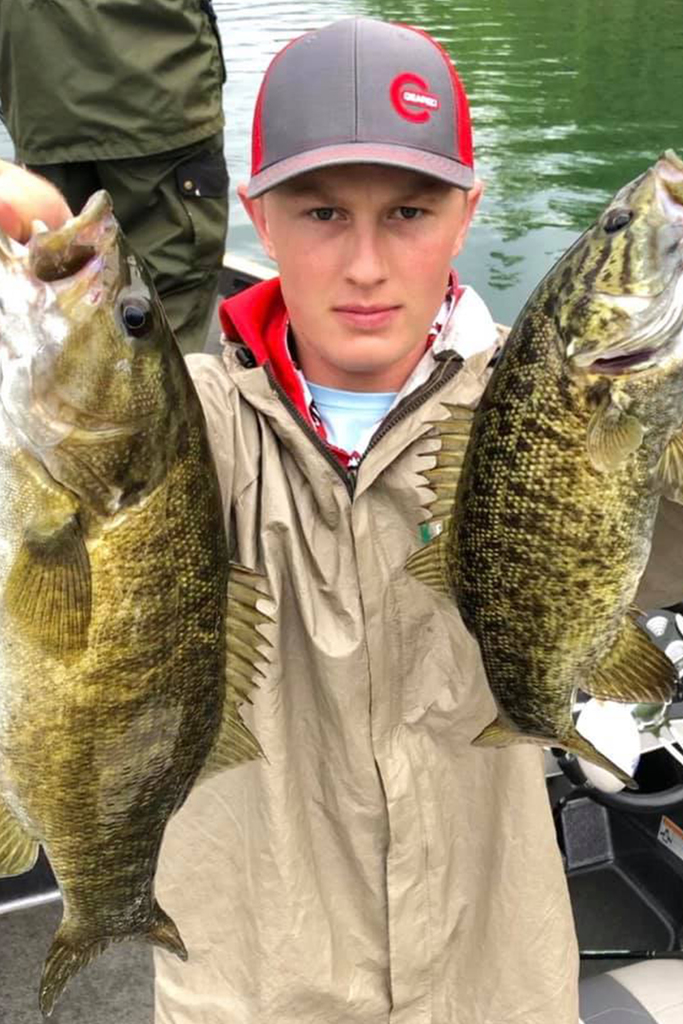 Sophomore Olivianna Ortiz showed her classmates how to swing a softball bat and hit off of a softball batting tee yesterday in Mr. Philpot's Personal Communications class. Despite the rain, Olivianna carried out her Demonstration/How-To Presentation as scheduled.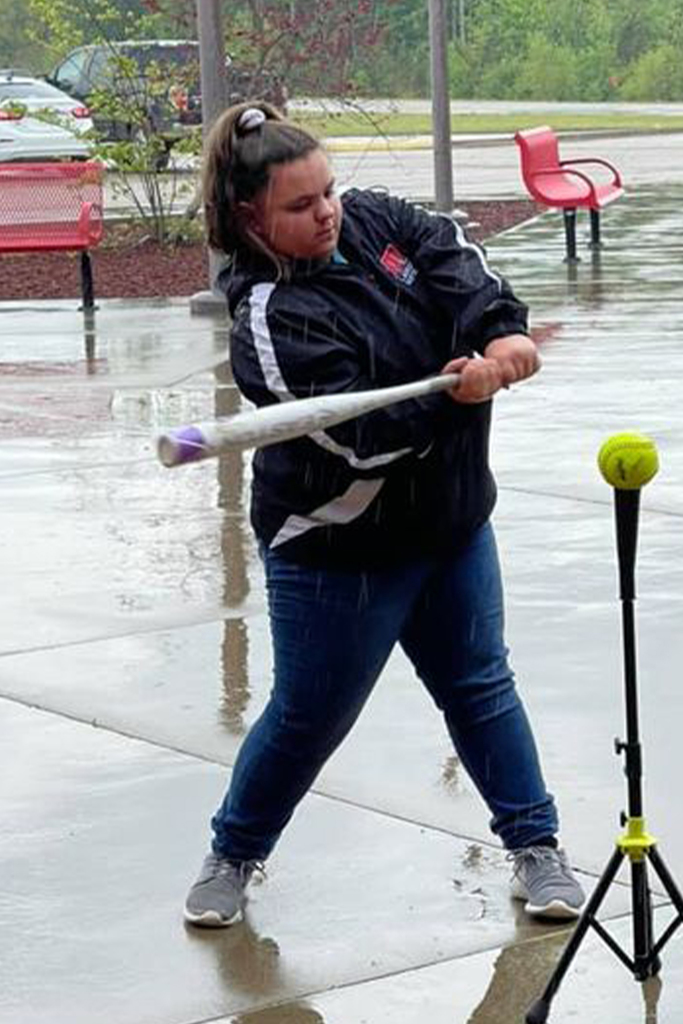 The Bearcat Soccer regular season came to an end on Wednesday at Bob Carver Bearcat Stadium. Mena Bearcats-0 DeQueen-10 The boys will compete in a play-in game on Saturday to qualify for next weeks district tournament. We will post Info on who & where that game will be played when it becomes available.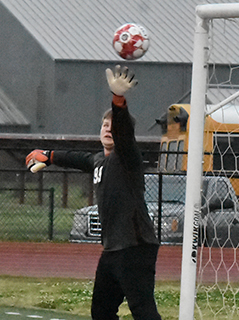 Mena Ladycat Soccer lost to DeQueen in the regular season finale on Wednesday at Bob Carver Bearcat Stadium. Mena Ladycats-1 DeQueen-10 The girls play in the district tournament next week. We will post a bracket as soon as it is available.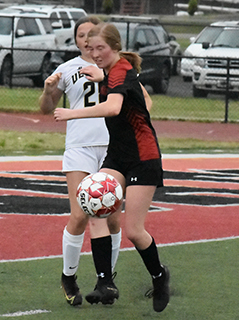 Mena Softball played their last home game of the year Friday at Union Bank Park. Two seniors were honored before the game, MORGAN PUCKETT & EMILY WAGNER.... The game was called after four innings due to rain. Mena Ladycats-10 DeQueen-8 Emmi Hines pitched all four innings for Mena & Libby Sharp had three hits to lead the Ladycats. Mena will play at Nashville on Monday. Go Ladycats!!!!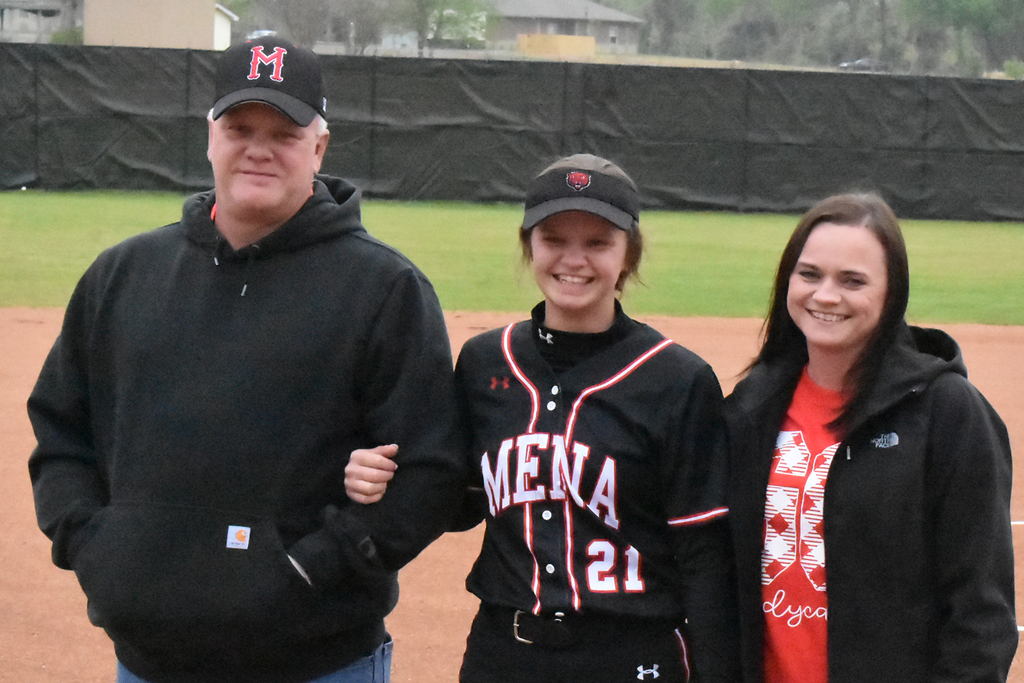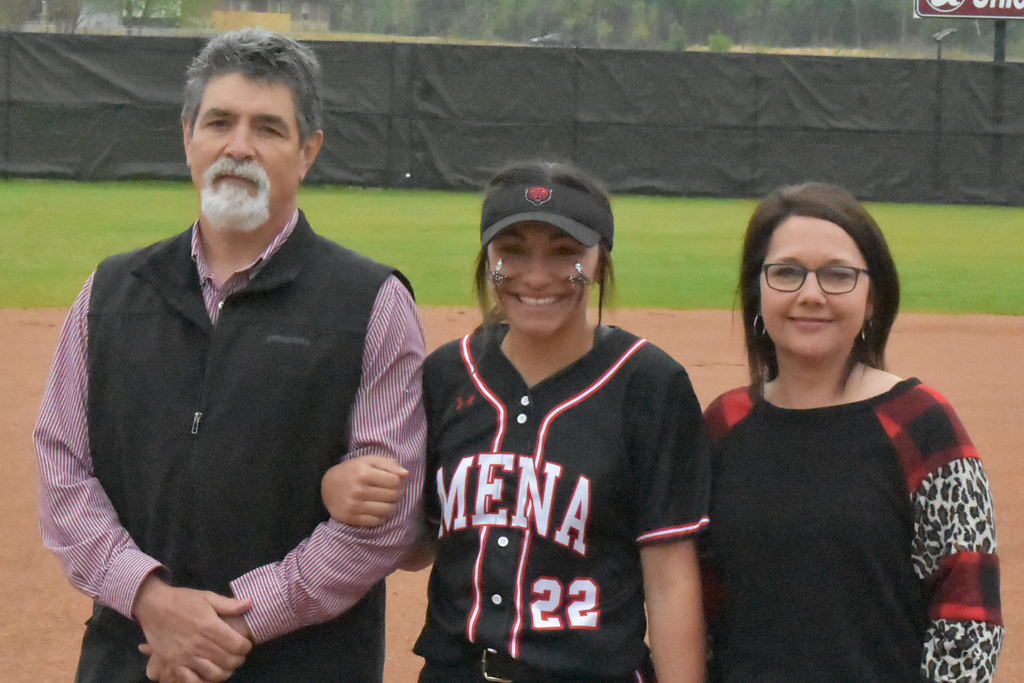 Gameday Friday April 23rd ! Softball-4:30pm Soccer-CANCELLED - Rescheduled to Wednesday 4/28/21.