The Mena Public Schools would like to congratulate the first graduate from the Polk County Virtual Academy. Pick up an enrollment form at the Mena Public Schools Administration Office, 501 Hickory Avenue, in Mena.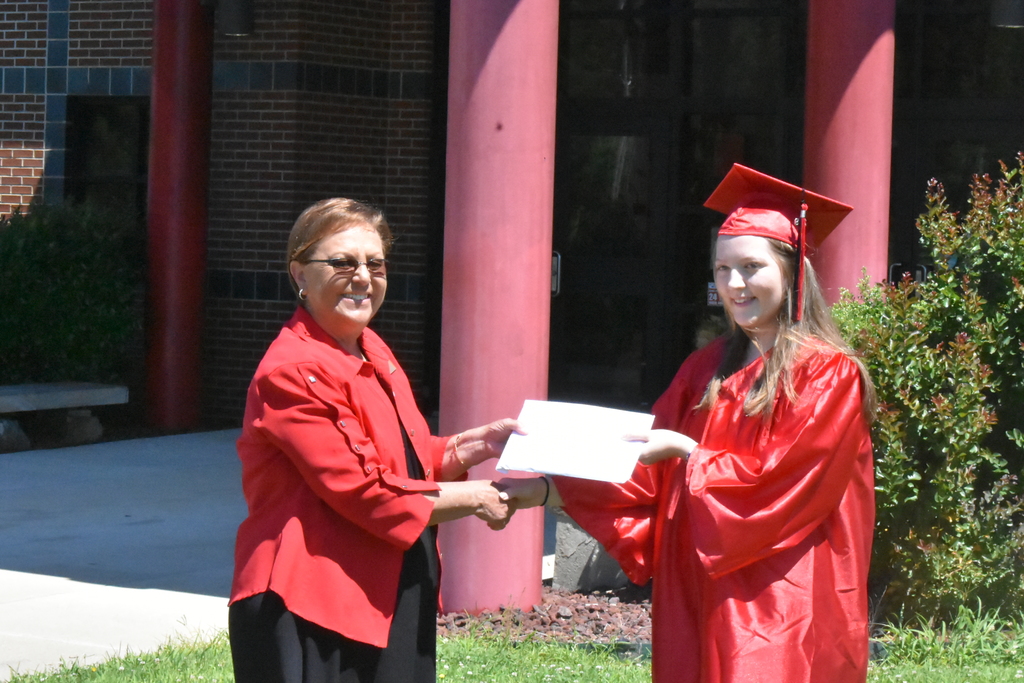 CHARGING!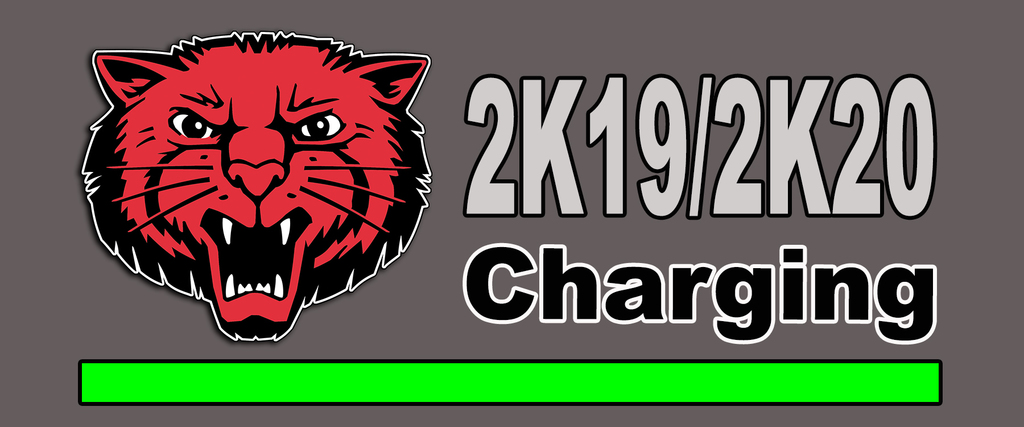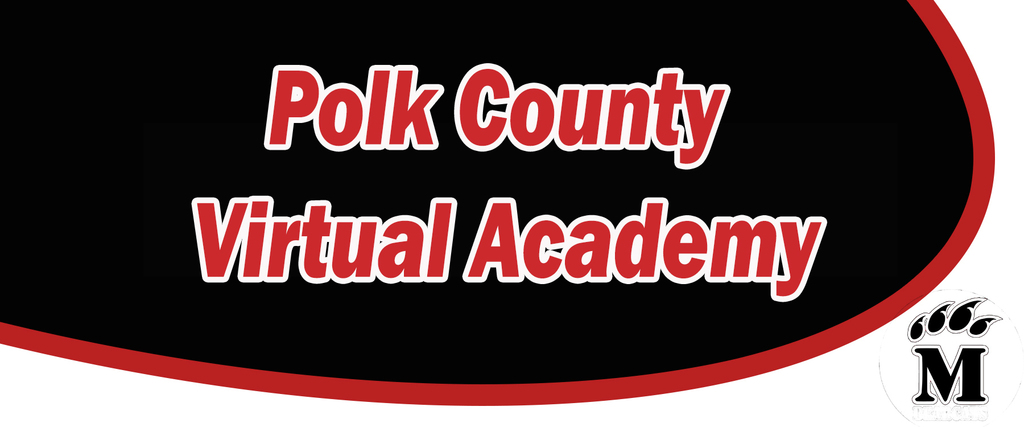 Don't miss this opportunity to share the meaning of Memorial Day with your children.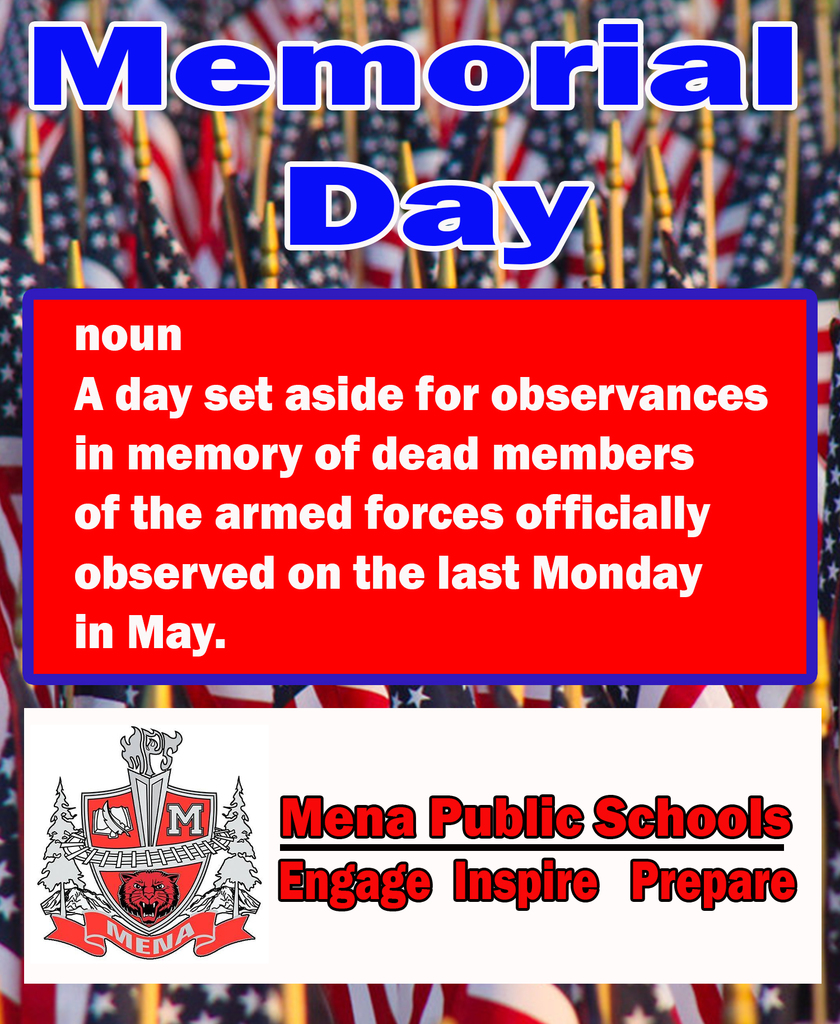 2019-2020 Mena Public Schools Calender!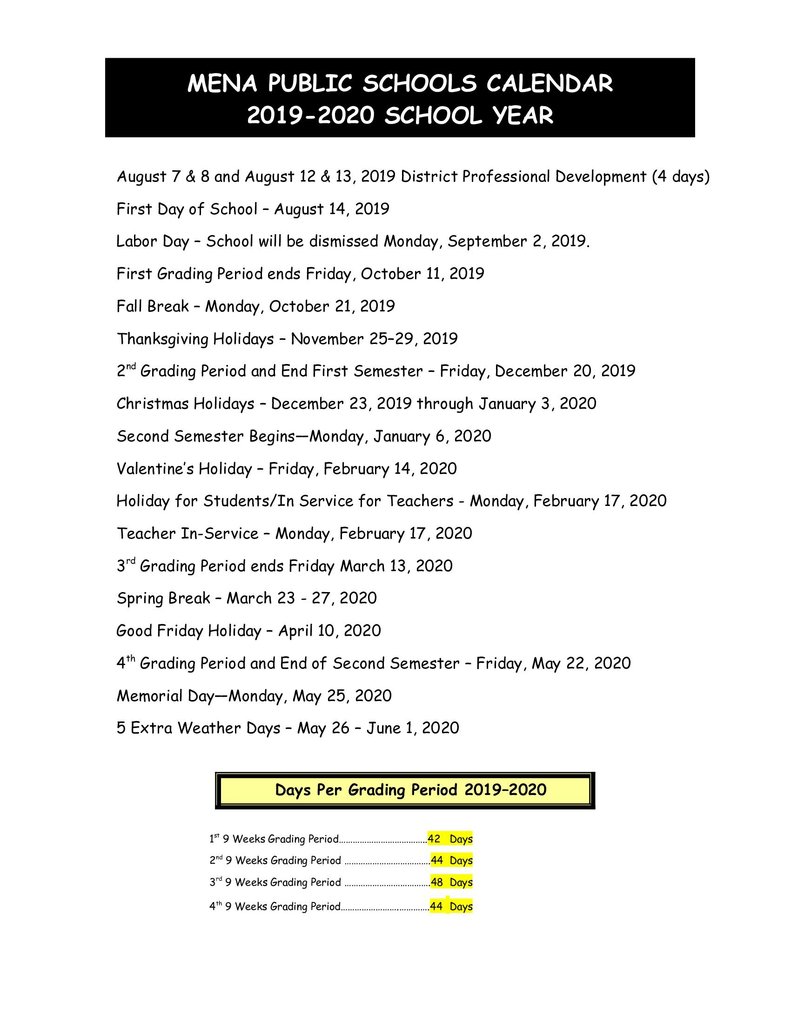 Mena High School Graduation will be on Sunday, May 19th @ 3pm in Bearcat Stadium.... If you are unable to attend you can watch the ceremony on the Mhs Livestream page... Just follow the link...
https://www.facebook.com/mhs.livestream.5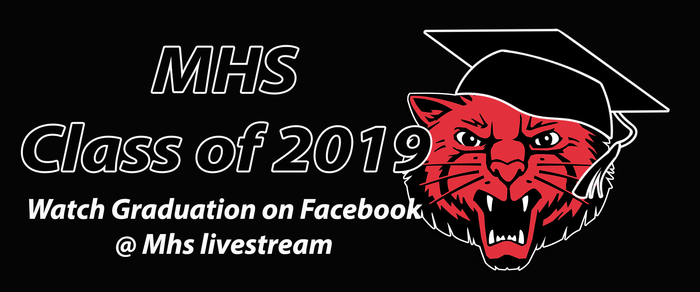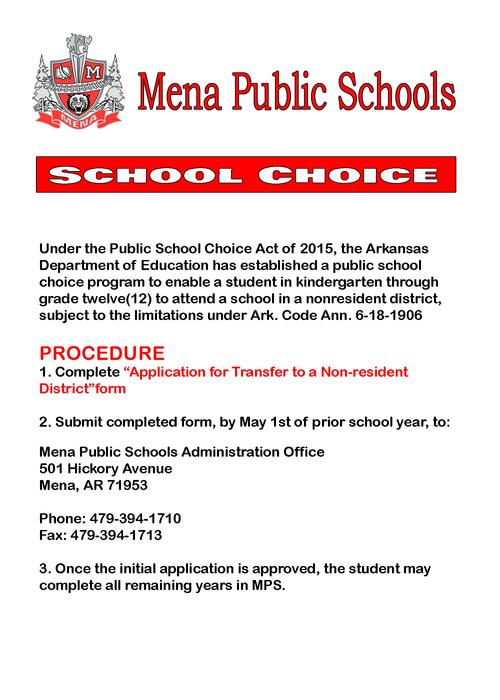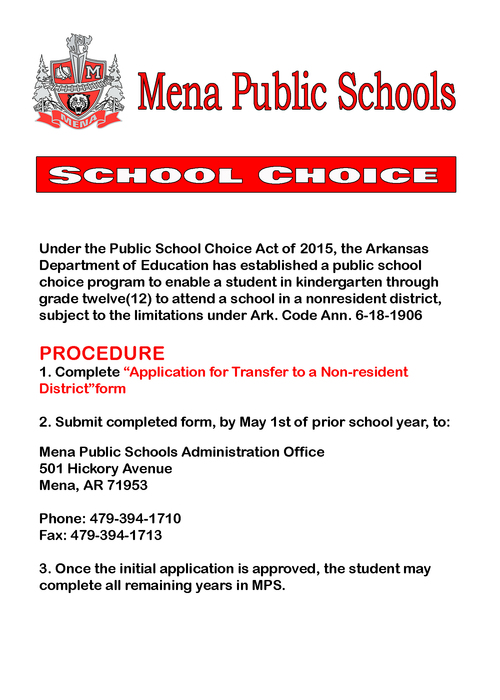 Mr. Dale Query made a special effort to attend the Mena School Board meeting Tuesday night. He was there to present Mena Superintendent Benny Weston with a certificate naming him as the Arkansas Rural Education Association's Superintendent of the Year...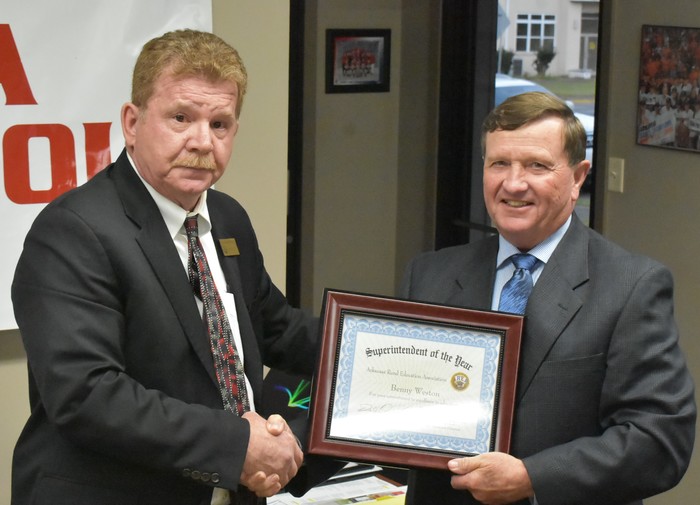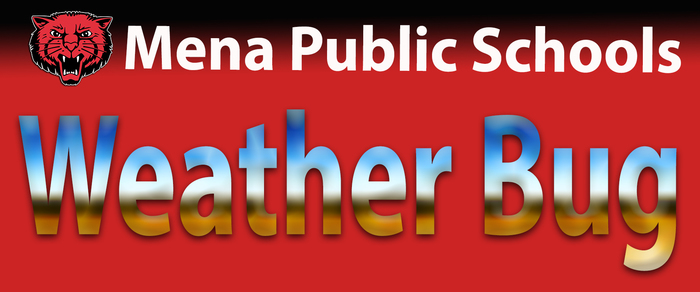 For your viewing and planning enjoyment. The 19-20 calender for Mena Public Schools!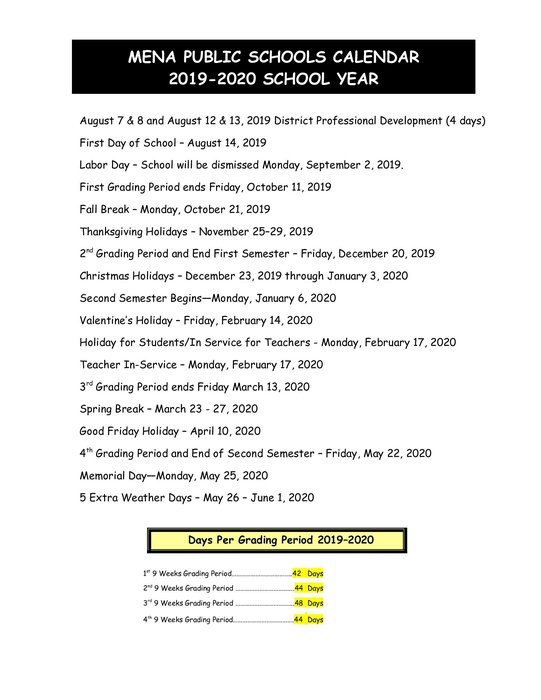 MASH DEADLINE IS THIS FRIDAY! M*A*S*H or Medical Applications of Science for Health, is a two-week summer camp that introduces high school students who are currently in the 10th or 11th grade to health care careers. Students selected into the M*A*S*H program will shadow a variety of health care locations, learn medical terminology, take part in hands on activities to learn medical procedures and tour the UAMS Little Rock campus. Students also take part in team building activities, heart dissection and suturing, proper wrapping techniques and casting, as well as learning about a variety of health careers and education levels needed for different careers. A significant amount is covered over these two weeks! Students accepted are required to attend Monday-Friday, 8-4. Lunch and snacks are provided. This is a FREE program for students, thanks to community donations, support from the M*A*S*H Partnership and a grant from the Blue & You Foundation. For more information, contact Pam Posey, M*A*S*H Program Coordinator via email at
pamp@menaregional.com
or by calling 479-243-2135. Applications may be picked up through the school counselor or at Mena Regional Health System's Administration Office.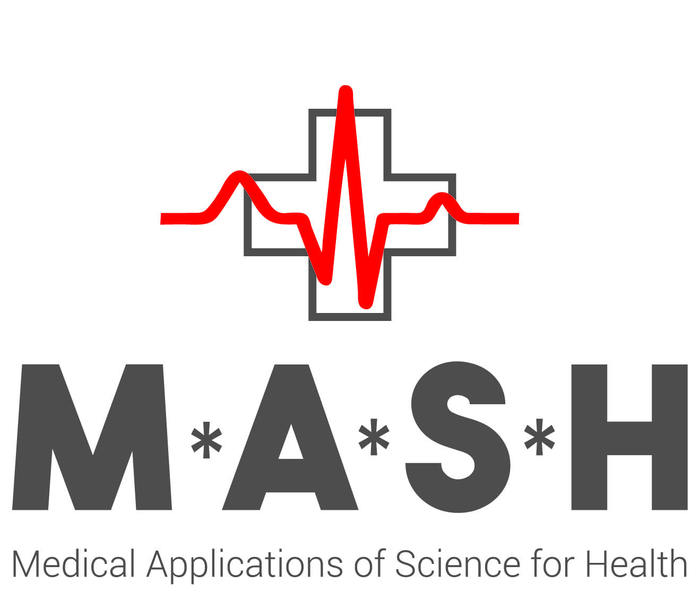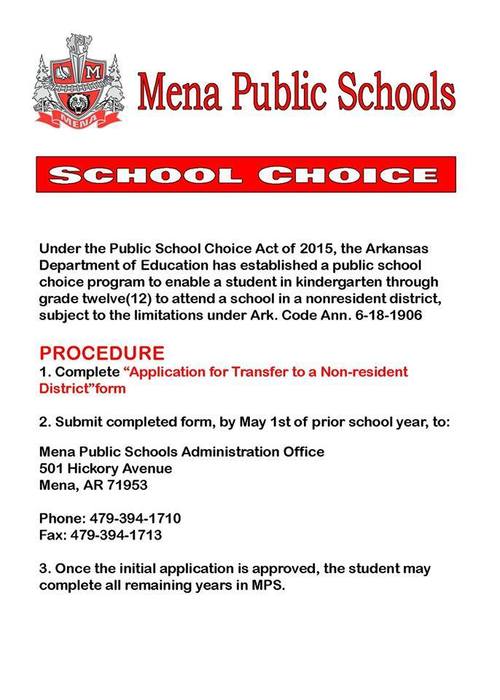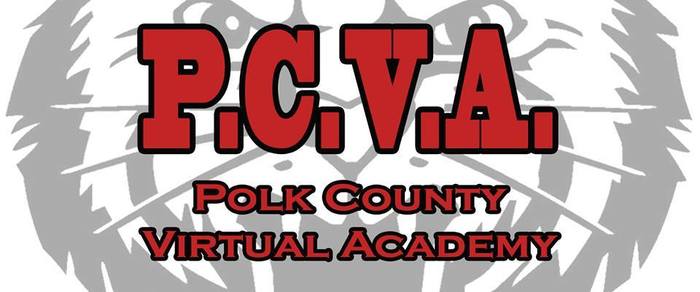 School Begins Wednesday, August 15th