Marna Farris with the Morgan Nick Foundation spoke to students at Holy Harshman Elementary on Friday. Farris spoke on the importance of internet safety.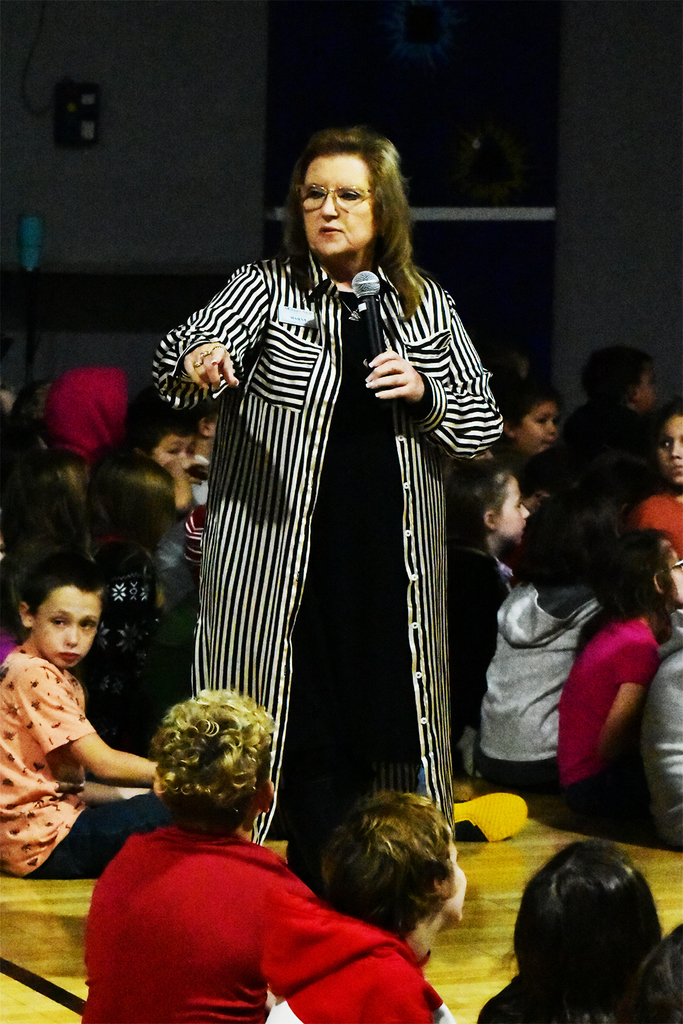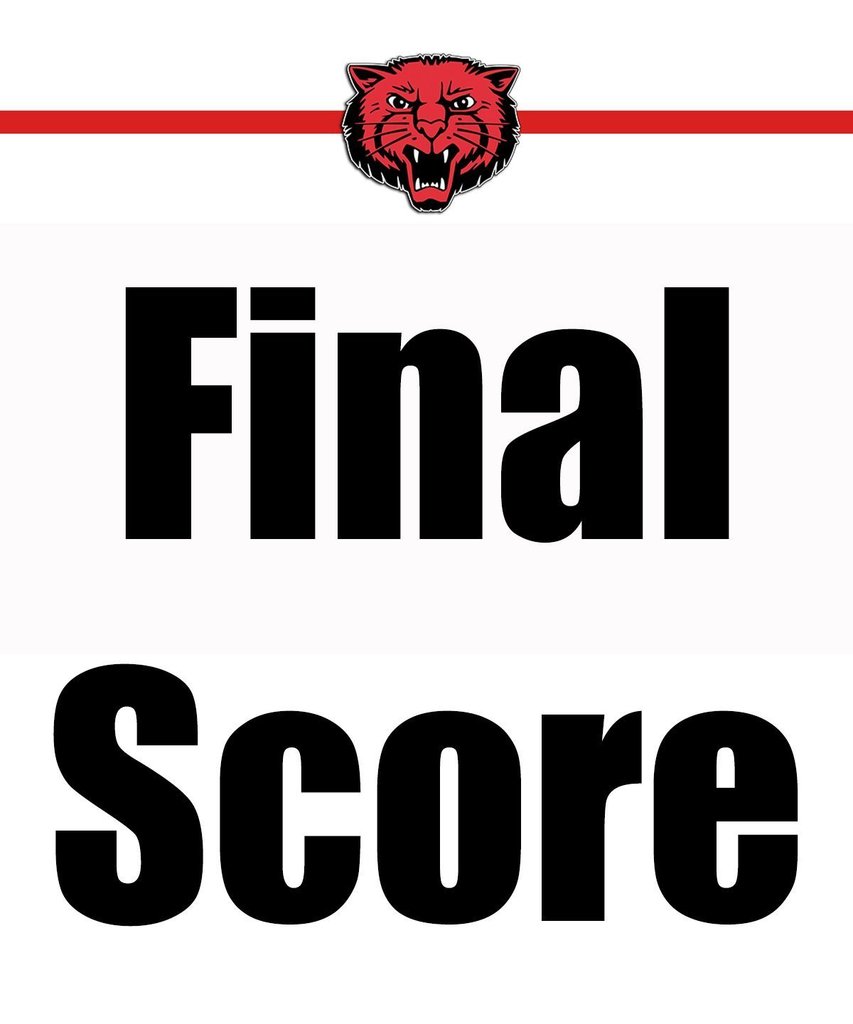 The Holly Harshman Flu Clinic will be October 12. Forms are going home today and must be returned no later than October 7. There are 2 pages that have to be returned. The HHE FERRPA FORM and Health Dept. Form completely filled out front and back before the Flu Shot can be given.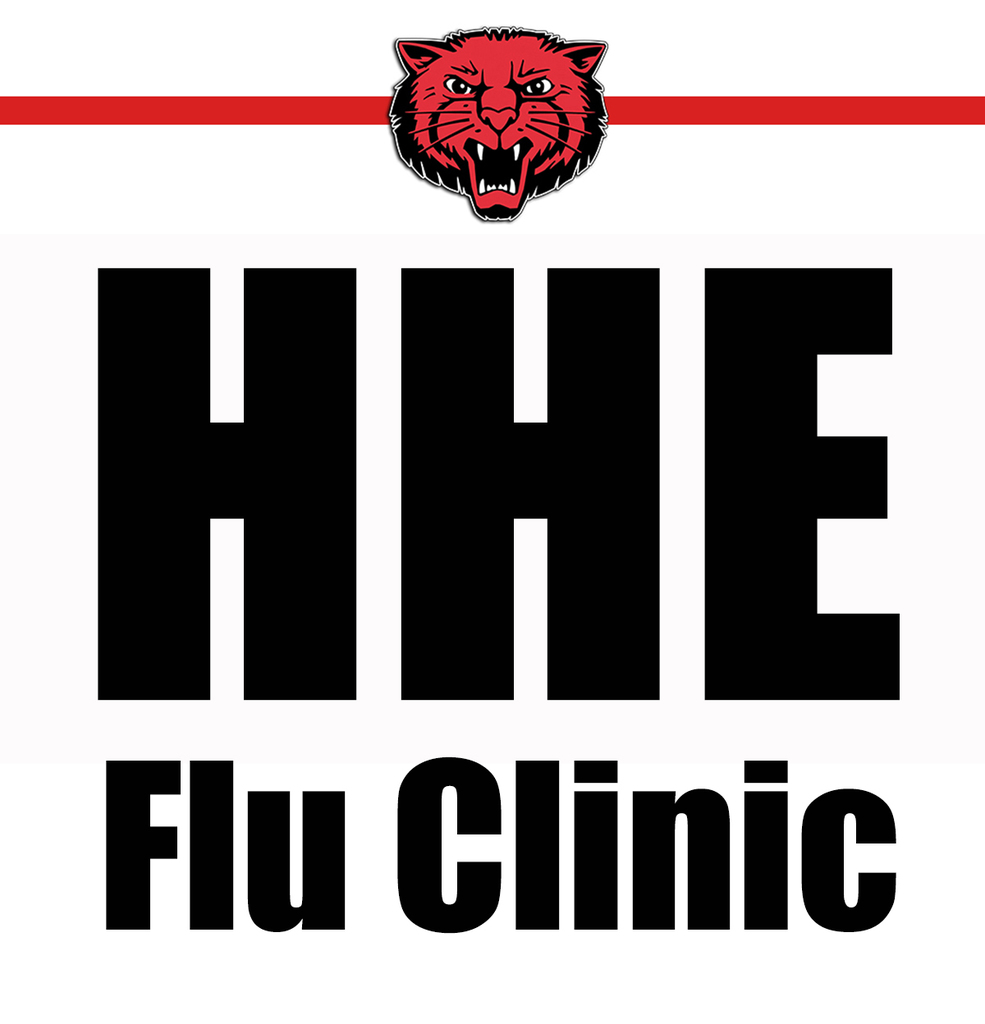 Holly Harshman Elementary students made flap charts about all 10 amendments, then chose one to create a poster that represented it. All a part of Constitution week at HHE.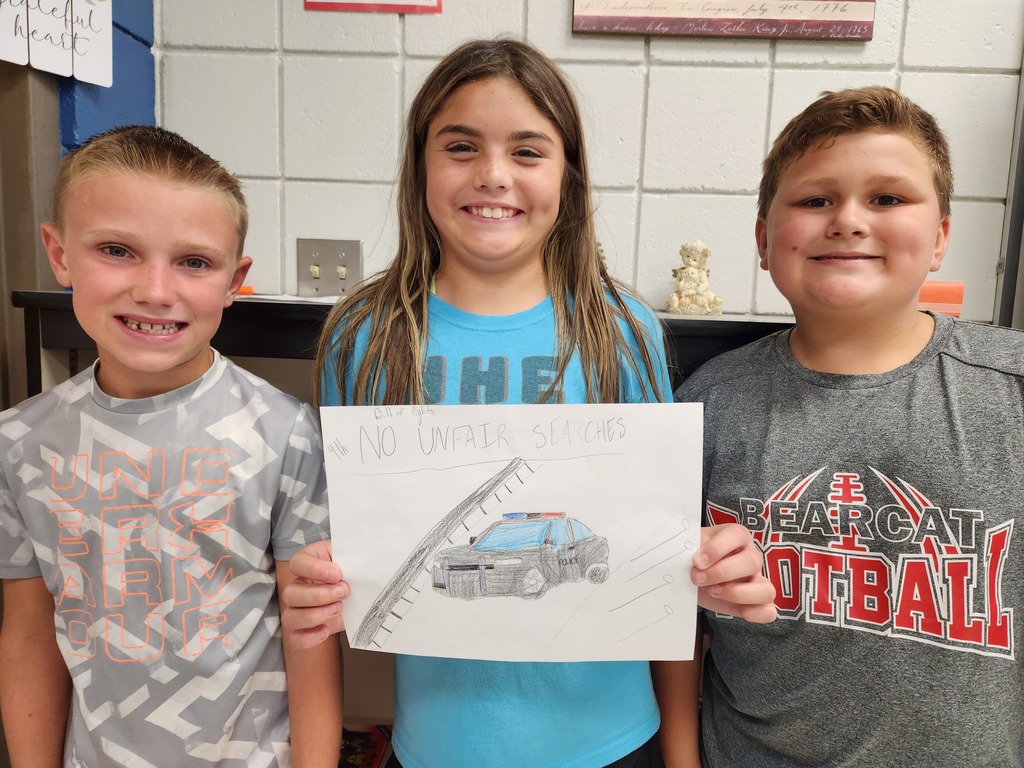 Holly Harshman Elementary held an assembly on Friday morning to recognize their class ambassadors for this school year. An ambassador is someone who embodies the school he or she represents. Ambassadors will have the responsibility of greeting news students and helping them acclimate to their new school. They will also help with activities and interact with visitors among other duties. This years ambassadors are: KAELIN AUSTIN & DRAVIN PARSONS - MS. JOHNSON ANNABELLE SPRAGUE & KEATON SHORES - MS. LYNCH ALIDA NEWBOLT & JOSH FERRINGER - MS. WILLIAMS PRACHI DESAI & LEVI LAWRENCE - MS. WIMBERLY JOSCELYN BATES & PEYTON TIDWELL - MS.NEWBOLT SKYLAR BAHR & WYATT NEWBOLT - MS. MONTGOMERY JAYDIN HUGHES & TRISTAN GARCIA - MS. BROWN JOCELYN STIPE & AARON BELCHER - MS. JACOT EMMA VIEIRA & DILLON MCCLARA - MS. STERNER RAYLEIGH ALLEN & DAWSON MANLEY - MS. SCOTT MORGAN KNITTIG & WADE TODD - MS. CARTER CALI NEWBOLT & RYLEN VEKRE - MS. PETERS JULIE EMRY & WILLIAM WRIGHT - MS. FORD LILLY CUDE & JOSHUA SLAPE - MS. GOLDEN DAELYN BROACH & KRUZ COLE - MS. WEIL CAYLEE BRITT & AARON ERICKSON - MS., SCHAUBLE JOLENE EDWARDS & MADDOX MITCHEL - MS. WHITE BRYLEE TITSWORTH & TREVOR THOMAS - MS. PARSONS ELEANOR BRADLEY & WALKER VEKRE - MS. REEVES RILEY HILL - MS. BARRETT This is a huge honor for these students and they deserve our congratulations for setting a good example for other students and representing HHE in a positive manner.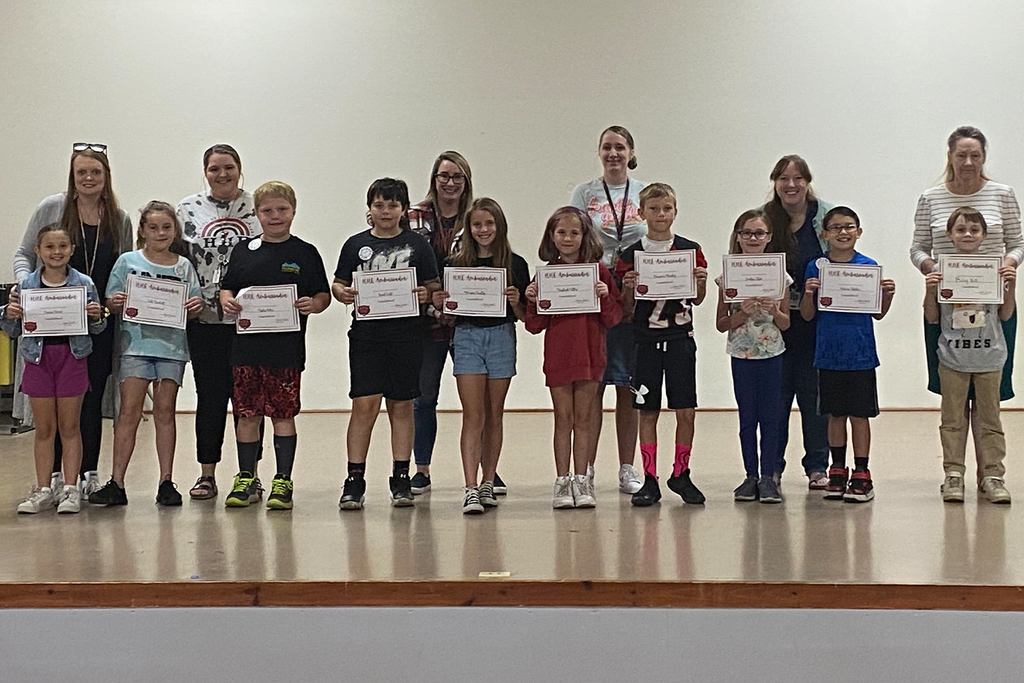 Grandparents Week continues at Holly Harshman Elementary. Grands are on campus during library time to read and spend time with our students.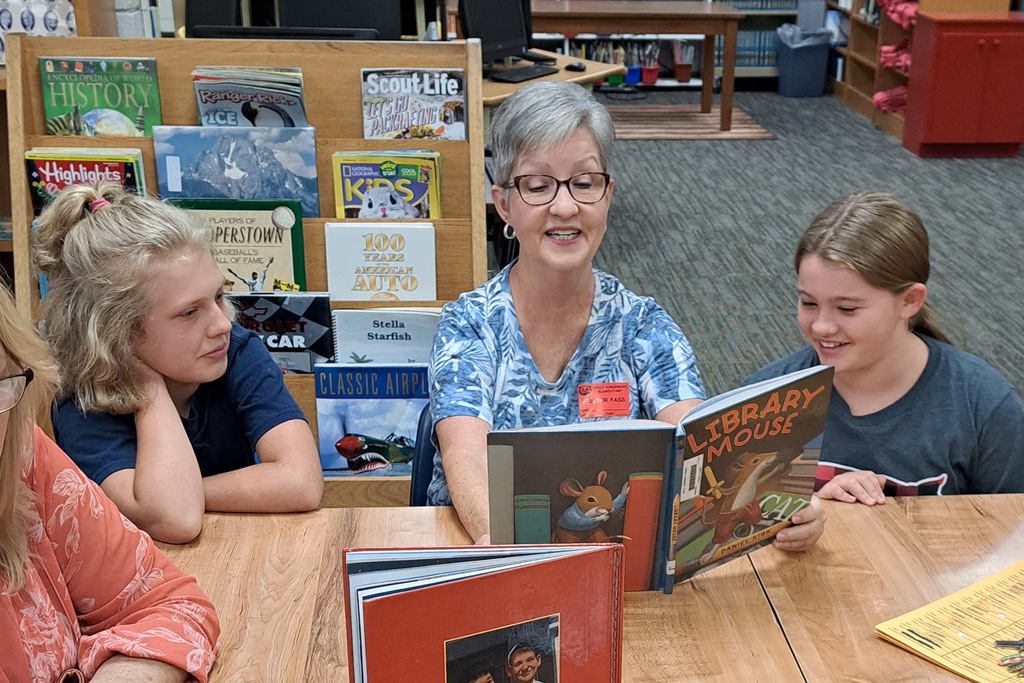 All the energy and Bearcat pride at the Mena Public Schools can barely be contained in one Location. Friday the students from LDE, HHE, MMS & MHS attended the 2022 Mena Homecoming Pep Rally in the Union Bank Center. you can watch the entire pep rally in the video below.
https://www.youtube.com/watch?v=VeCMAOneBeo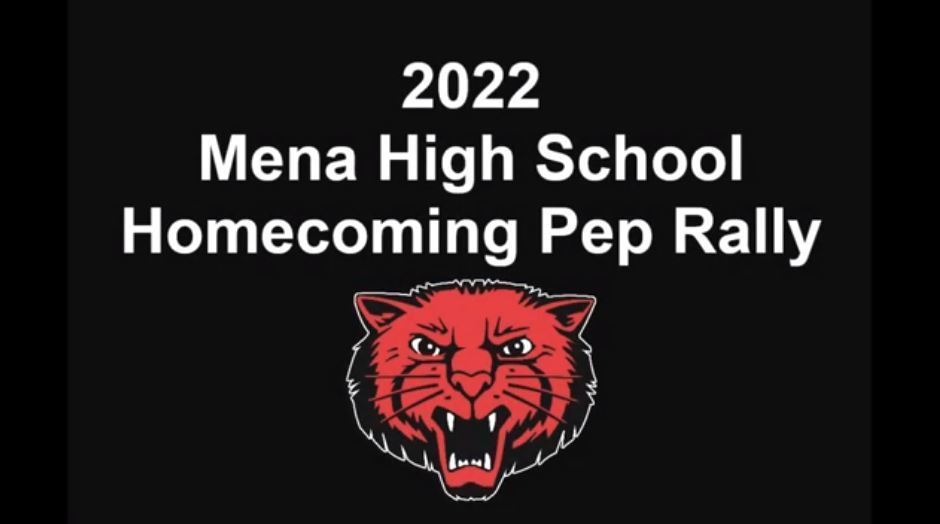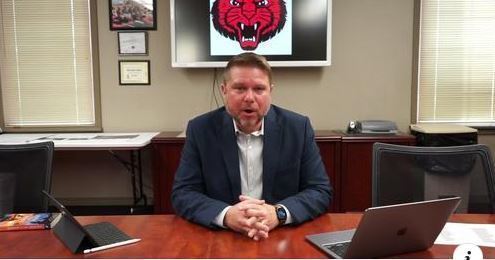 Bridget Martin with the UA Extension service in Mena spoke to Holly Harshman students on Friday about hygiene & hydration.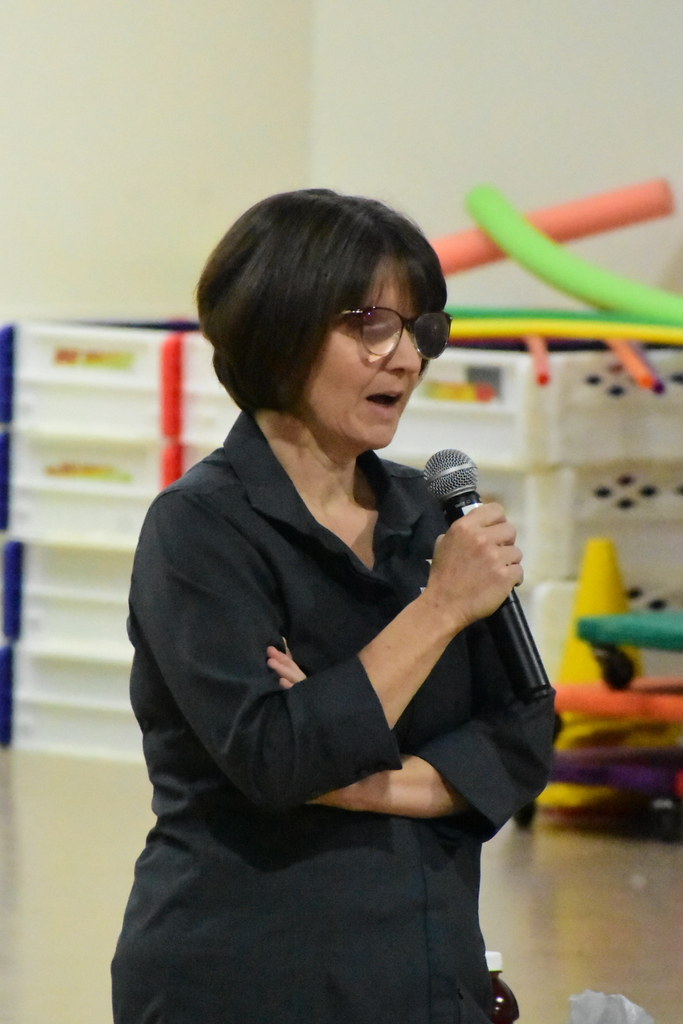 WE @ HHE loved having our Bearcats greet us at car rider line this morning!!♥️🐾

Team Building and Friendships 🥰 *Mrs Montgomery's classes

While you're at the Polk County Fair this week stop by the commercial building & say hello to our teachers. Also be sure to register to win a $300.00 gift certificate from Washburn's Home Furnishings, a handmade ornament by Lorrie Henry & athletic passes.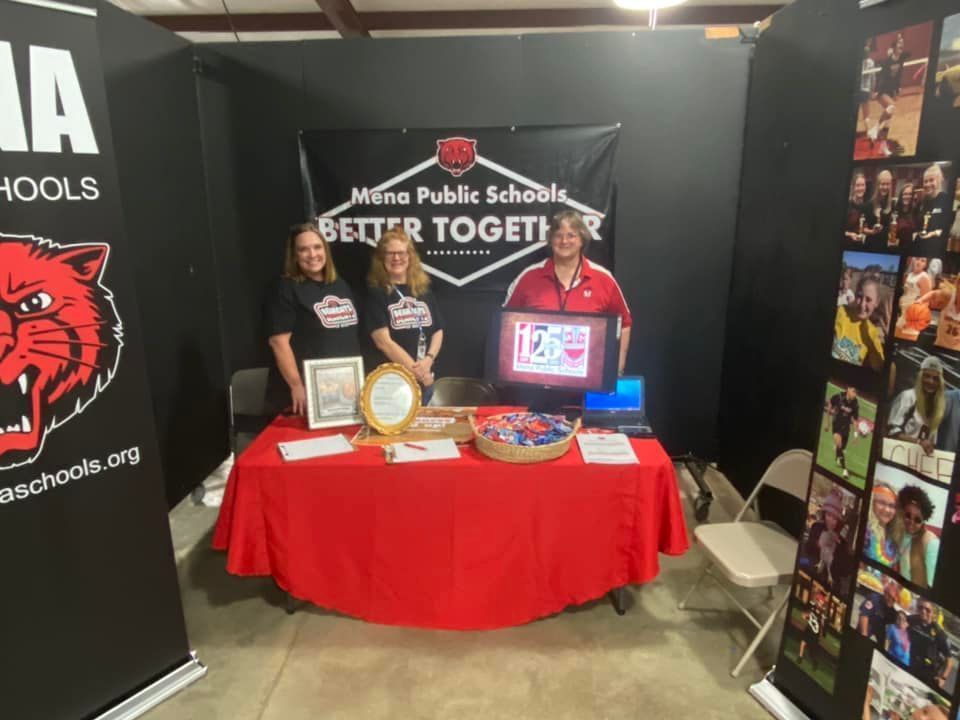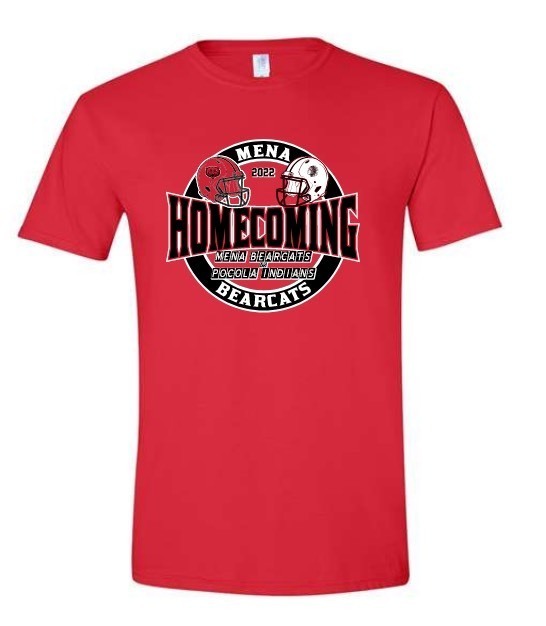 Ms. Donna Golden at Holly Harshman Elementary took advantage of a Pets in the Classroom Grant and chose a baby bearded dragon. The class is still working on a name.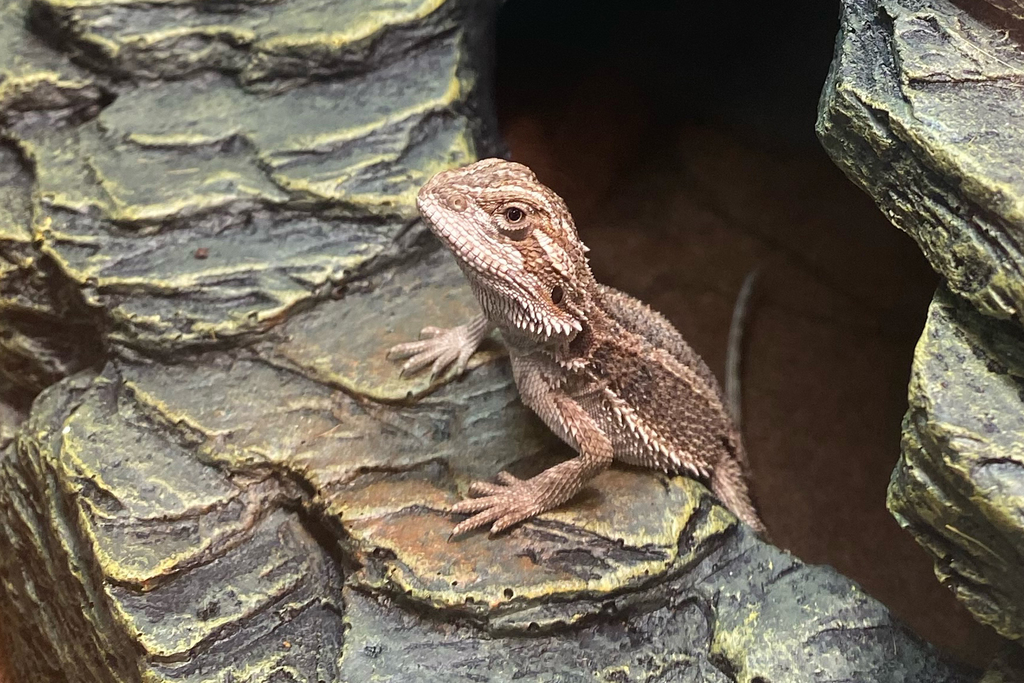 The nice folks from The Ouachitas came to Holly Harshman Elementary and served the staff coffee on Monday morning. The Ouachitas are also one of our One District One Book community partners. They will be at MMS on Tuesday, MHS on Wednesday and LD on Thursday. Thanks guys, your support is greatly appreciated.
https://www.facebook.com/ouachitacoffee

Groups in Mrs Montana Sterner's classes are learning teamwork and communication by having one team member touch the puzzle pieces, but that person also must keep their eyes closed. It's super challenging!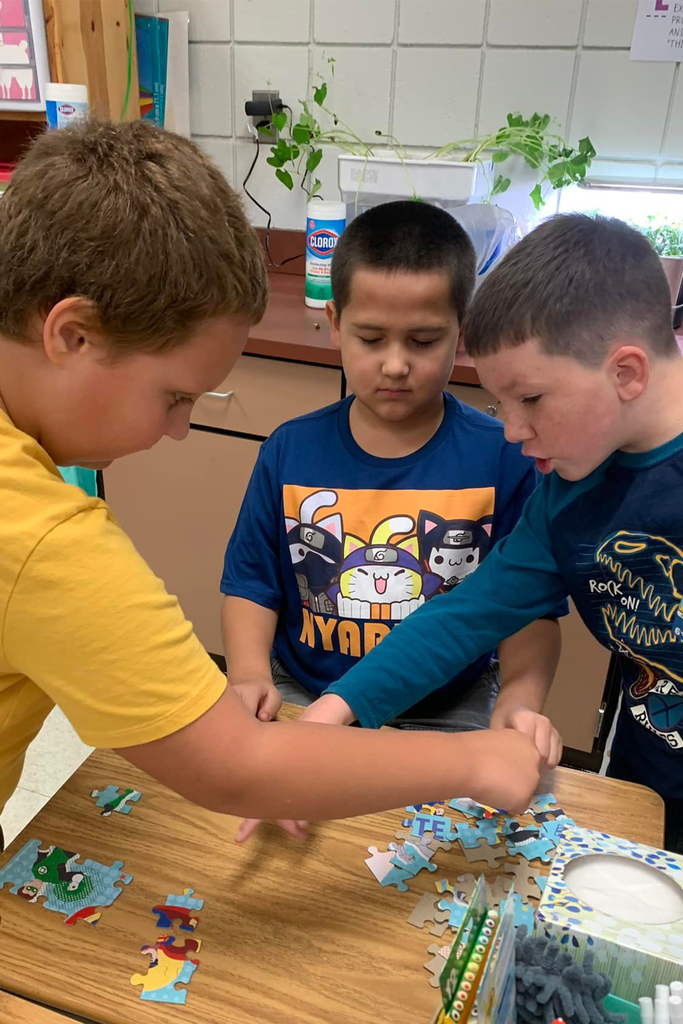 Mrs Golden's classes started their first science experiment today😍. What happens when we leave a gummy bear in water overnight? Everyone was so engaged!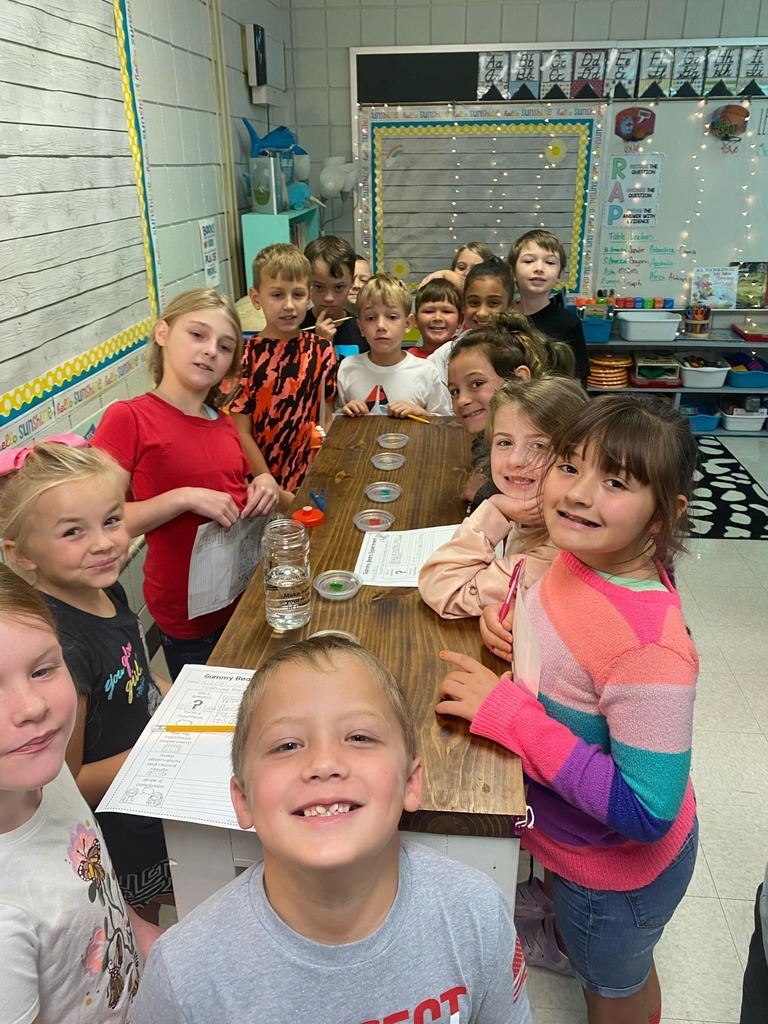 Community leaders, including Polk Co. Sheriff Scoot Sawyer, Polk County Judge Brandon Ellison and Mena Mayor Seth Smith, spoke to employees of the Mena Public Schools on Thursday. The visit was well timed with our renewed emphasis on community as well as safety and security. Thank you gentleman for taking the time from your busy day to help our staff get on track for the 2022/2023 school year.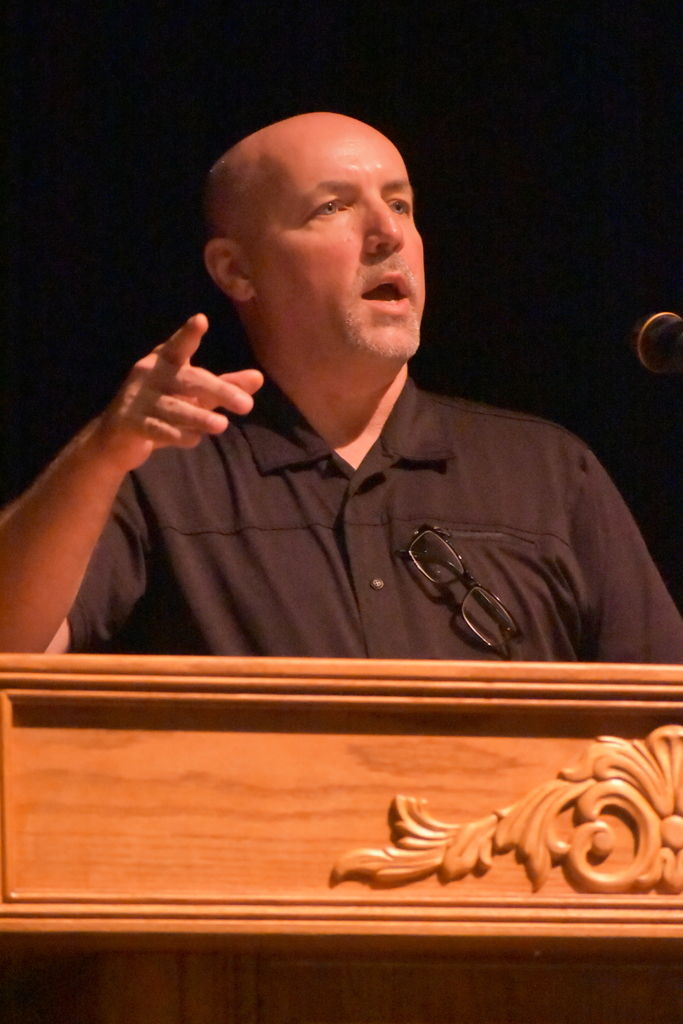 Mena teacher's continue to prepare for the 2022/2023 school year. Mr. Steve Roberts with the Arkansas Activities Association spoke to all employees on Thursday about "Making Expectations a Reality." Roberts kept the audience engaged with lessons on perseverance, attitude and motivation. Steve Roberts served as the head football coach at Southern Arkansas University, at Northwestern State University and at Arkansas State University.. After leaving Arkansas State, he became the athletic director for the Cabot, Arkansas School District and then became Associate Executive Director for Football at the Arkansas Activities Association. Thanks Steve for your help getting our faculty ready for the first day of school on Monday, August 22nd.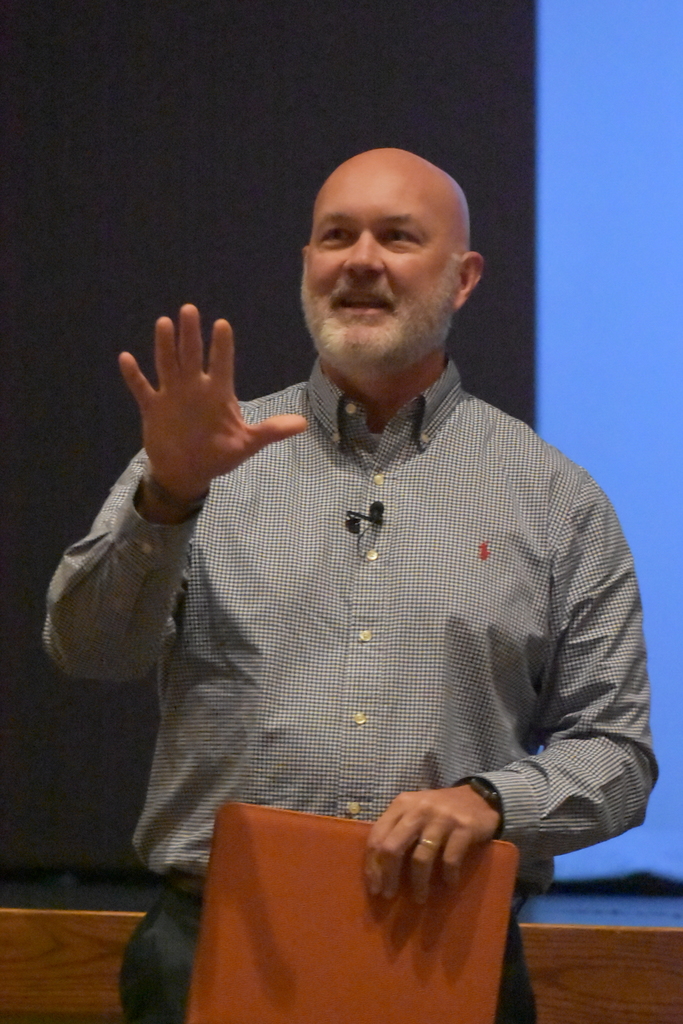 Mena Cheer and Little Cats Cheer had a great time at the scrimmage game on Tuesday!