Congratulations to the 2022 Mena Ladycats on a fantastic season. They finished with a record of 33-4. Their conference record was an undefeated 16-0. They also advanced to the Semi-Finals of the 4A State Tournament Individual Honors: Volleyball All-State: Madi Lyle Emmi Hines Katie Valdovinos Carmen Puckett Volleyball All-State All-Tournament Team: Madi Lyle Emmi Hines Volleyball All-Conference: Emily Leonard Avery Cannon Emily Maechler Emma Threlkeld Caroline Cannon Reese Montgomery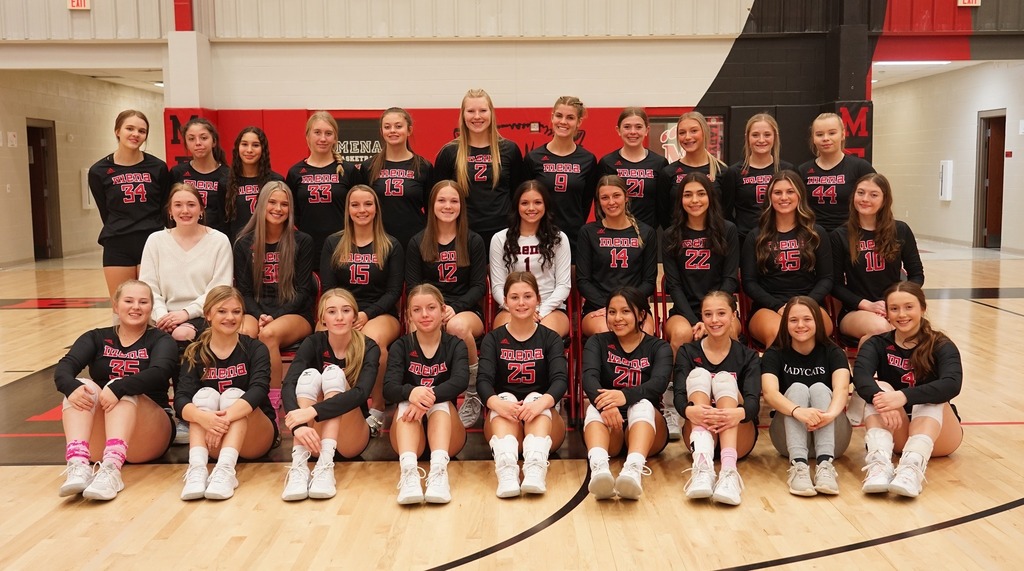 The Mena Bearcats lost a close one on Friday at Bob Carver Bearcat Stadum. Ashdown won the game 15-12 and Mena wraps up the regular season this Friday at Waldron.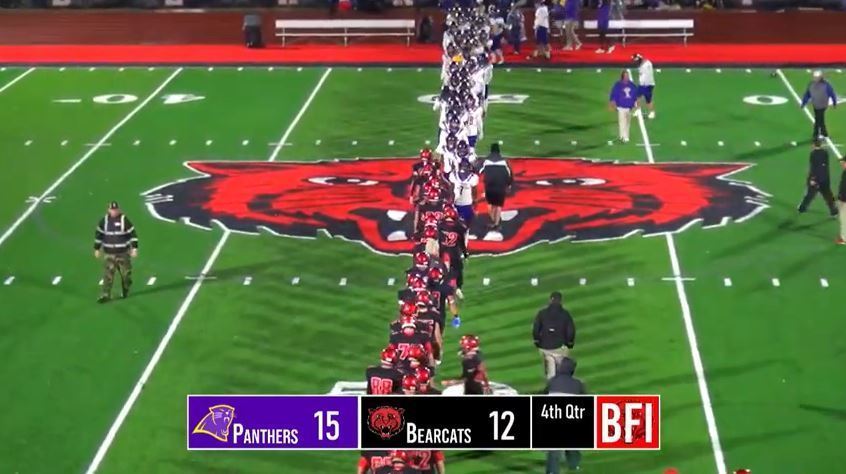 The Mena Ladycats were defeated by Shiloh Christian in the semi-finals of the 4A Volleyball State Tournament this afternoon, 3 sets to 1. This ends the 2022 season for the Ladycats, but not after being undefeated conference champs and making it within one game of the state finals. Family and friends greeted and hugged the Ladycat players as the came out of the locker room after the game.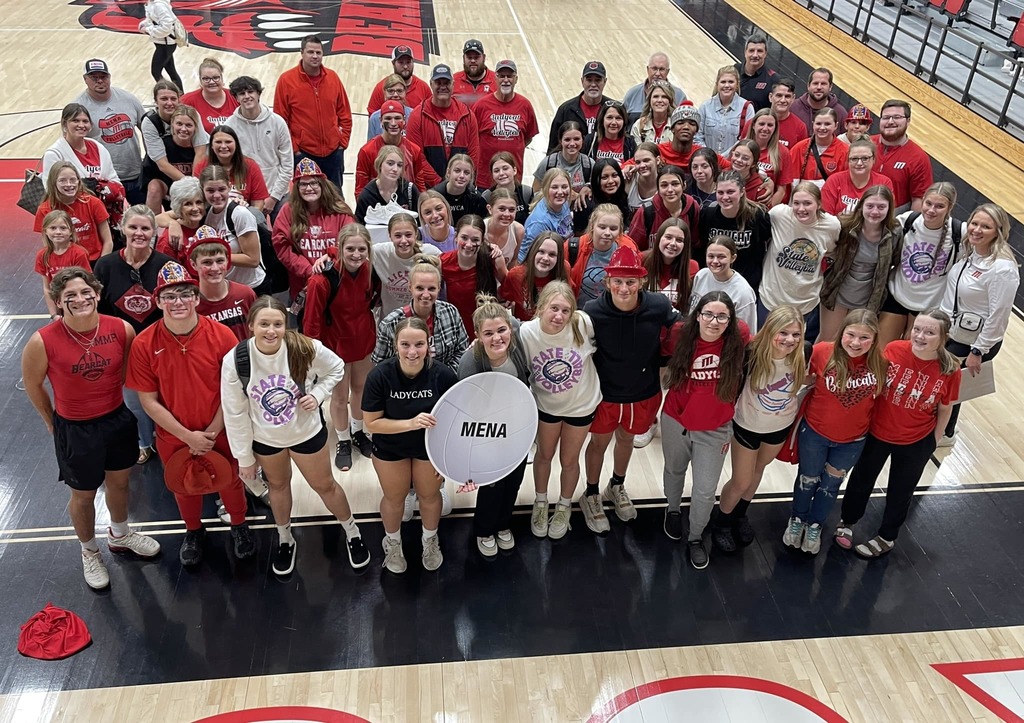 The Jr. Bearcats got back on the winning track Thursday with an 18-6 victory over Ashdown. Mena will be back in action on November 1st when the play Hackett at Bob Carver Bearcat Stadium. (photos by tara cartwright)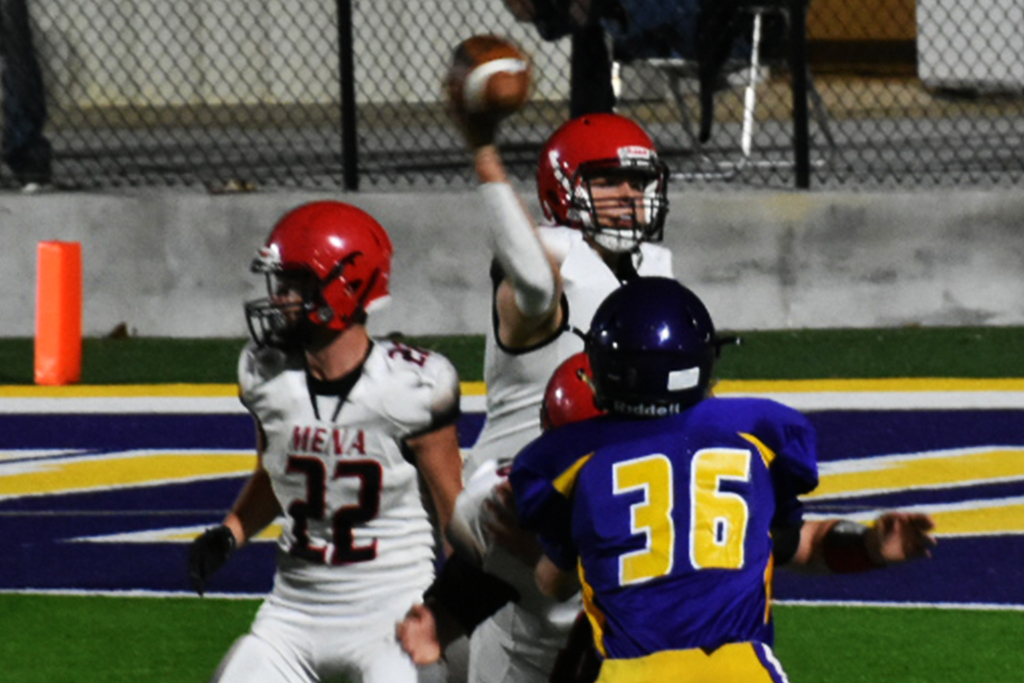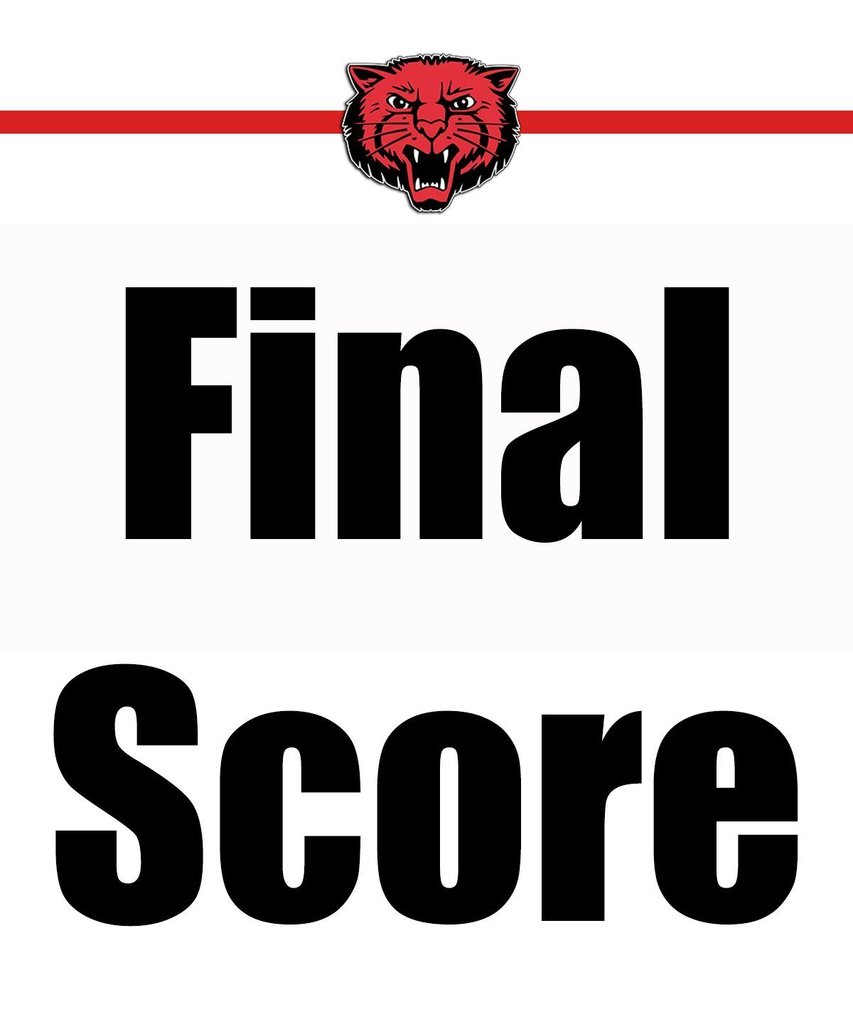 Mena played their first conference game on Friday and had no answers for Arkadelphia. The Bearcats lost by a score of 7-54 and have a record of 3-2/0-1. Mena is on the road again next week at Nashville.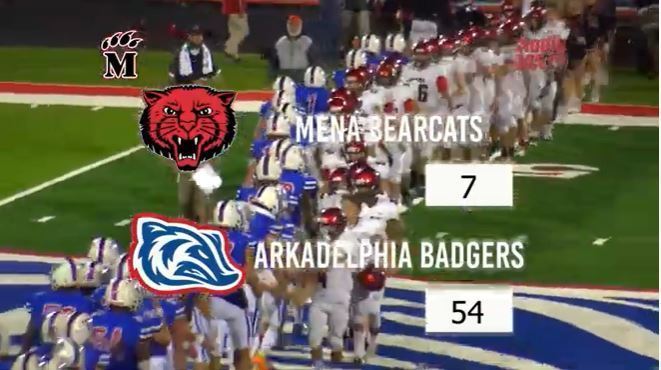 Chance Hughes, Kaylea Parnell, Caroline Cannon, Mallory Farringer, and Kristi Wilson, Advisor, recently traveled to Lake Hamilton for the FCCLA Planning and Election Meeting. Members participated in the election process and learned about upcoming events and meetings at the regional and state levels.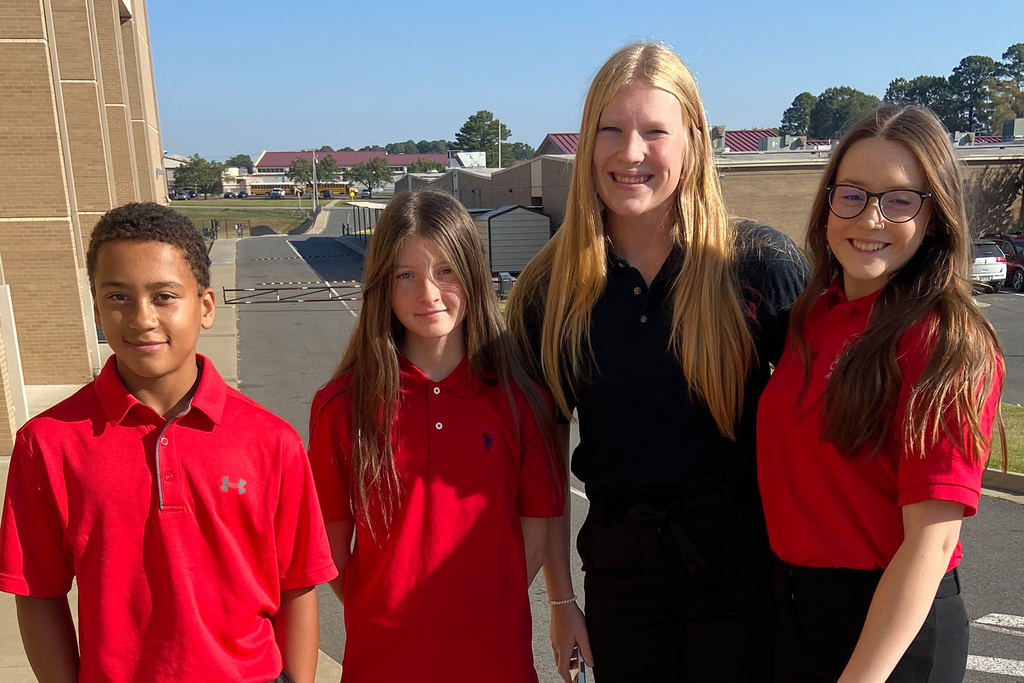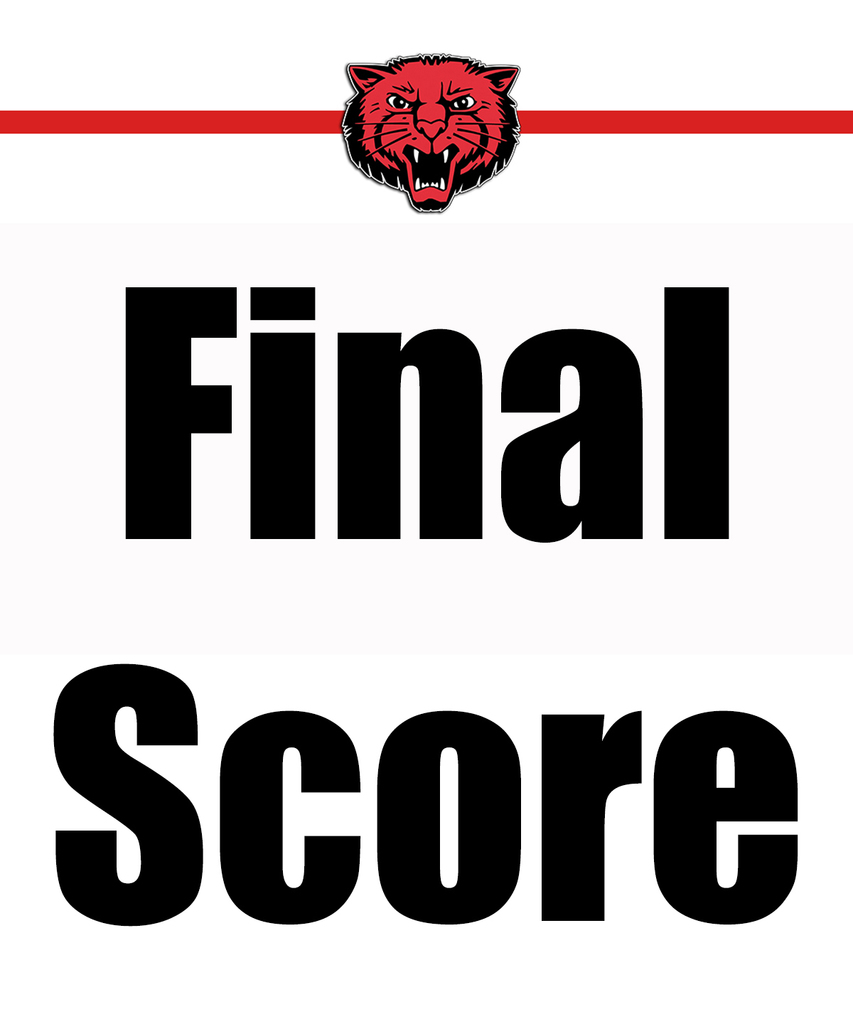 The Mena High School FACS department would like to thank the FFA for donating to the Mena High School "Take What You Need" station. This station services all high school students with hygiene and toiletry products. When FFA found out it was running low on supplies they stepped up to donate! If any community members would like to donate please drop off at the high school office for Ms.Hobson. We accept and need chapstick, men & women's deodorant, men & women's body wash, shampoo & conditioner, make-up wipes, hair brushes, female hygiene products, lotion, body spray, hair ties & bobbie pins, hair spray, snd shaving cream. We would appreciate your support!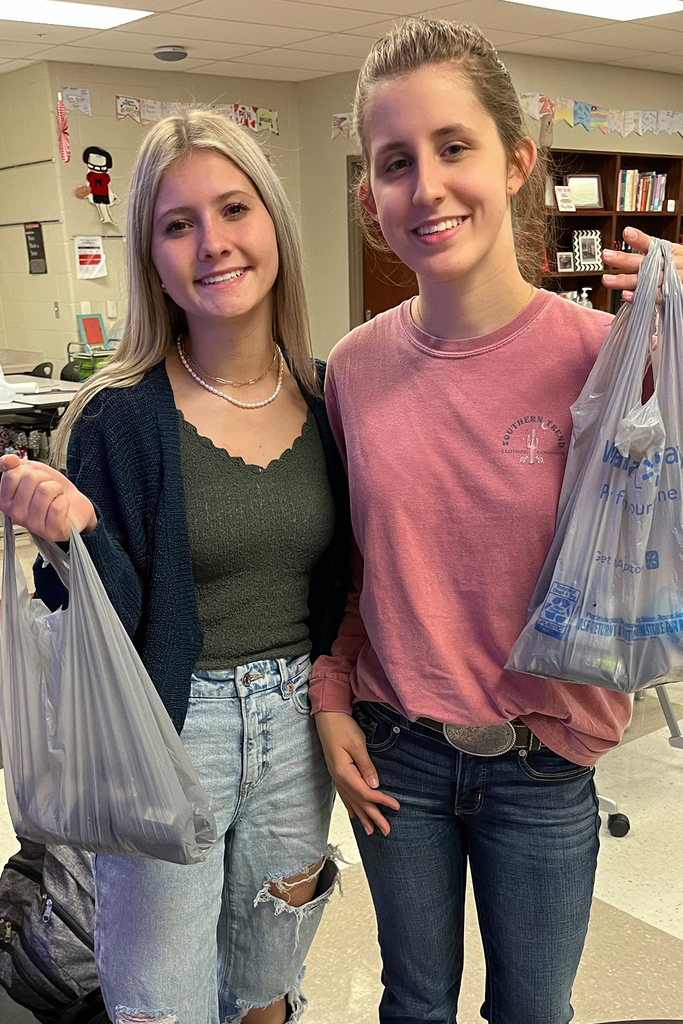 Congratulations to the Mena students who claimed their crowns at the Miss Polk County Pageant this weekend. Brynlee Bahr Miss Polk County - Petite Division Carmindy Aschcraft - Junior Miss Polk County Addi Dollar Miss Polk County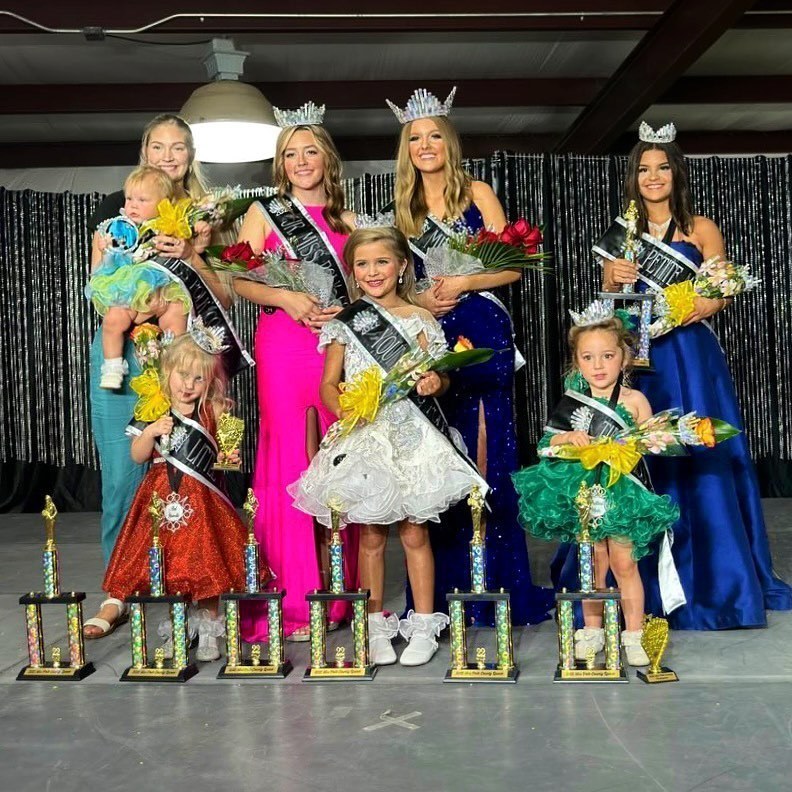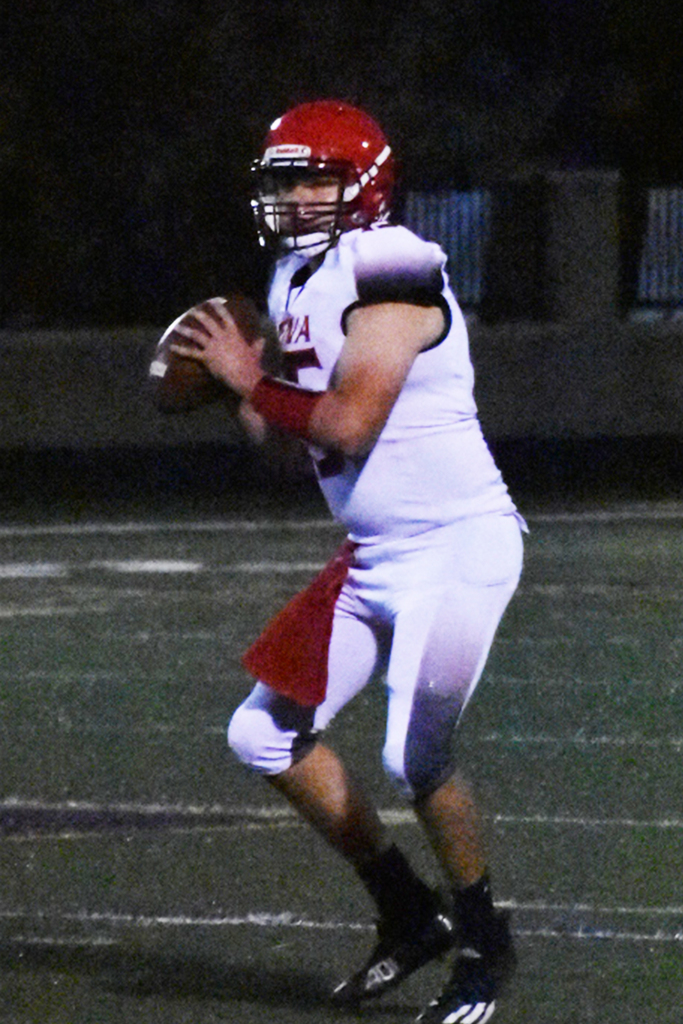 It was a good day for Mena Golf at the District Match played at the Magellan Golf Couse. The Ladycats finished as the runner and Bearcat Evan Leonard qualified for the state match.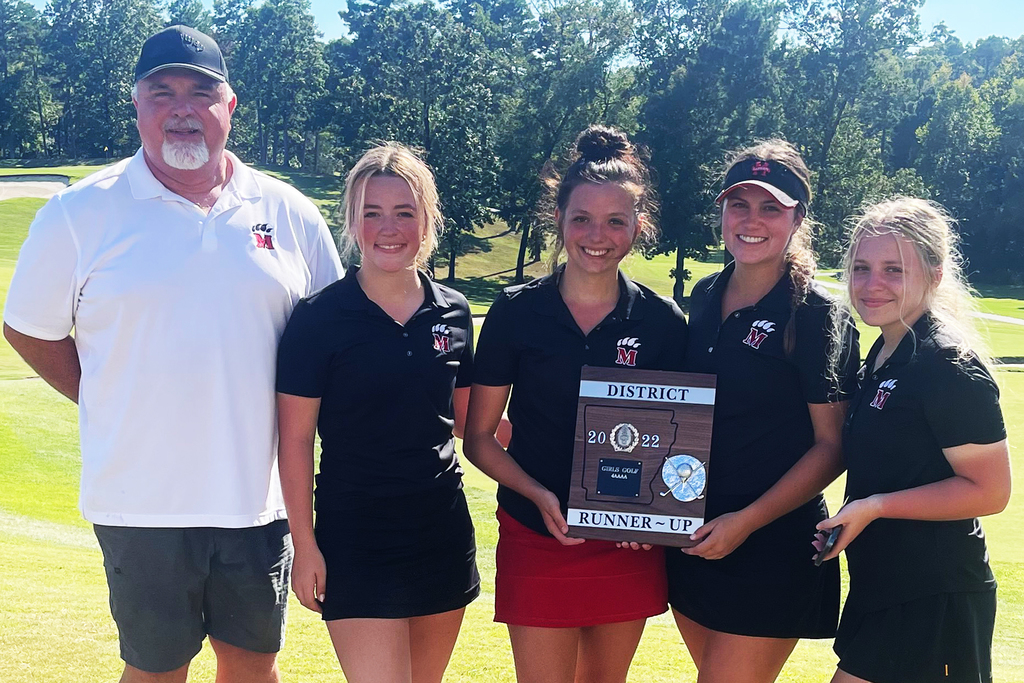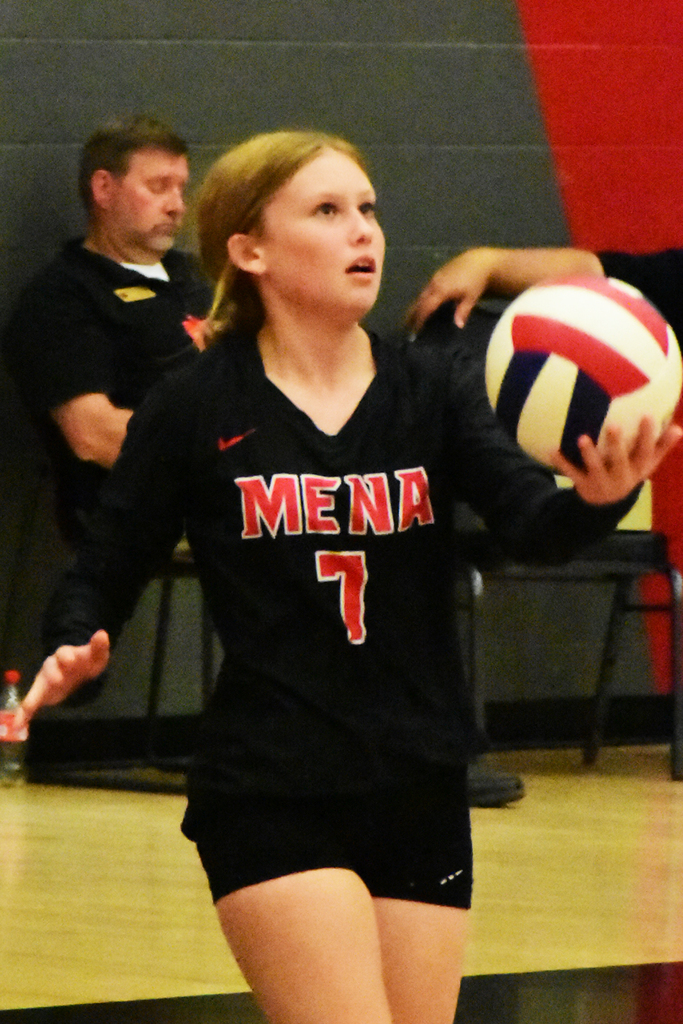 Mena finished first in their pool at Saturday's Jr. Ladycat Classic.. They went on to beat Arkadelphia in the gold bracket semi-finals. Then lost to Hackett in the championship. The Ladycats are back in action Monday when they host Mansfield at 4:30pm.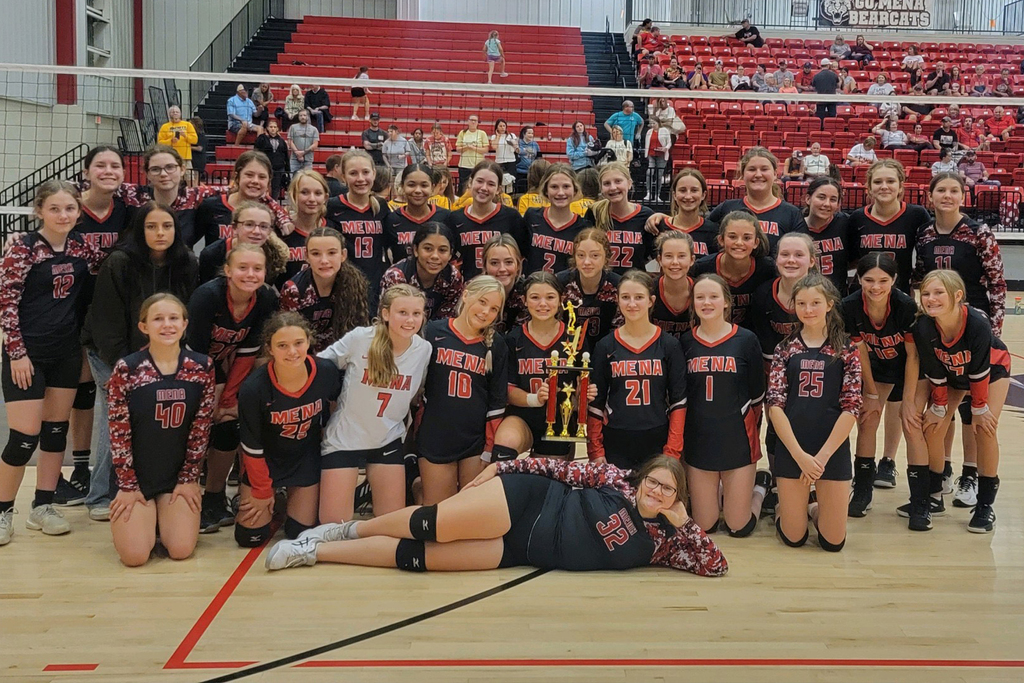 The Cardiac Cats strike again. Mena built a 21 point second half lead but had to hold on for a 35-34 win over Pocola OK. on Friday. A large crowd was on hand for the Homecoming game and those in attendance definitely got there moneys worth. The Bearcats have a bye week coming up and will return to action at Arkadelphia on September 30th. GO BEARCATS!
https://www.menaschools.org/o/athletics/athletics?filter_ids=19617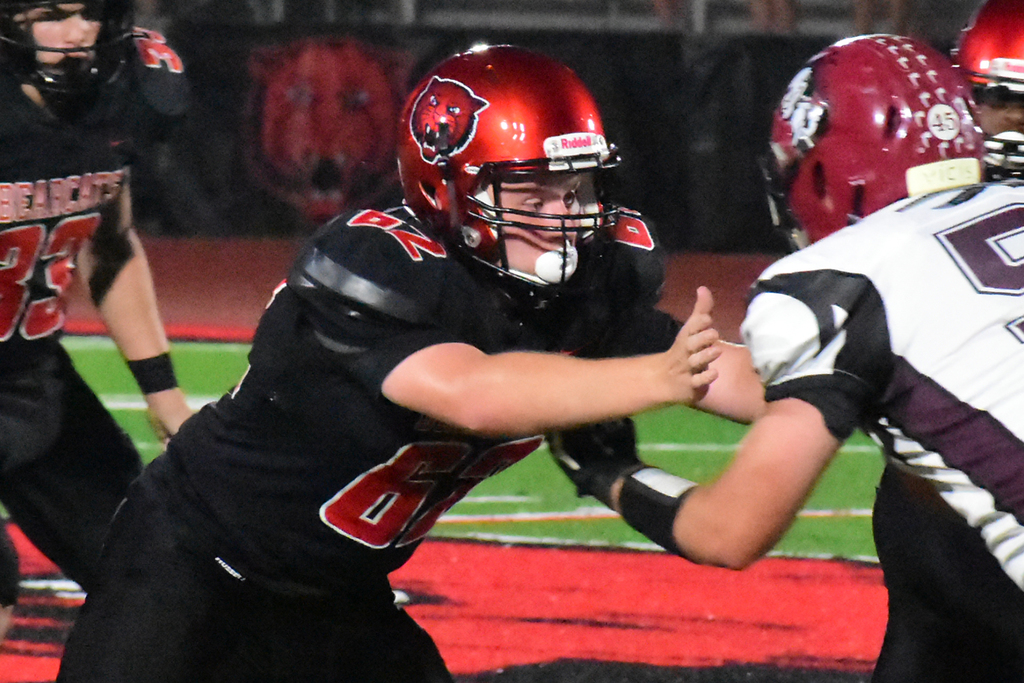 CARMEN PUCKETT was crowned the Mena High School Homecoming Queen at Bob Carver Bearcat Stadium on Friday. The Maid of Honor was ADDI DOLLAR . It was memorable evening for all in attendance. Watch the 2022 MHS Homecoming Ceremony on the Mena Bearcats YouTube channel at the link below.
https://www.youtube.com/watch?v=9x6l_Z97Pjs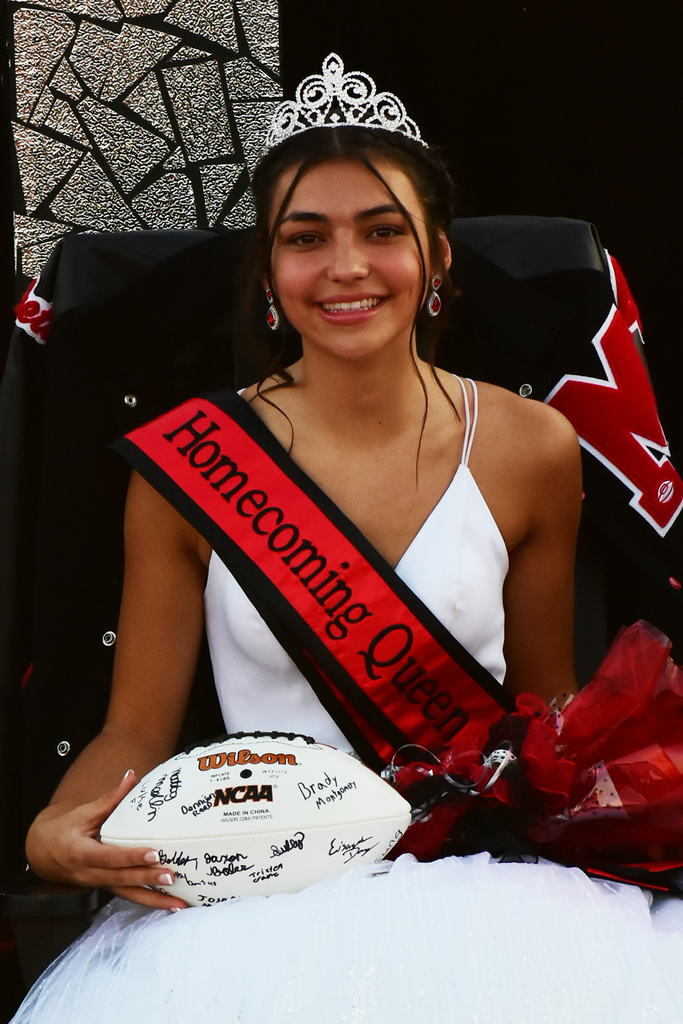 All the energy and Bearcat pride at the Mena Public Schools can barely be contained in one Location. Friday the students from LDE, HHE, MMS & MHS attended the 2022 Mena Homecoming Pep Rally in the Union Bank Center. you can watch the entire pep rally in the video below.
https://www.youtube.com/watch?v=VeCMAOneBeo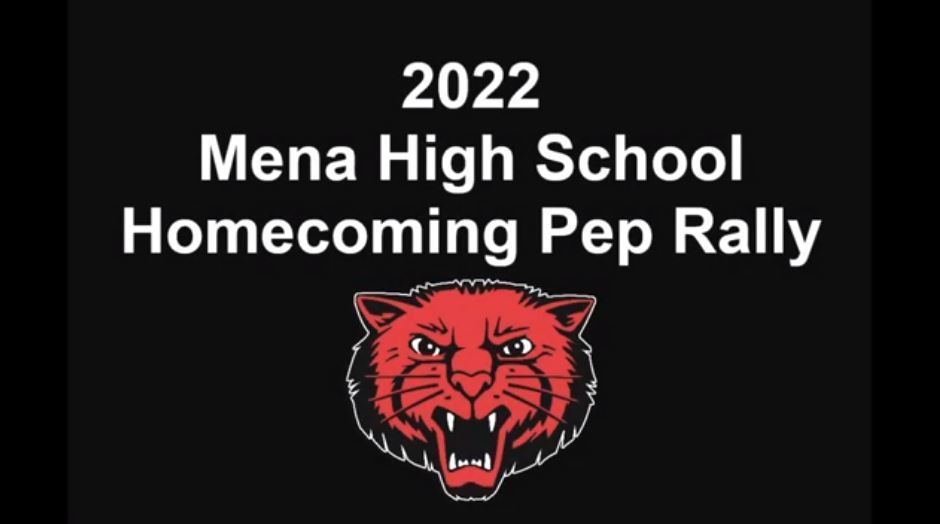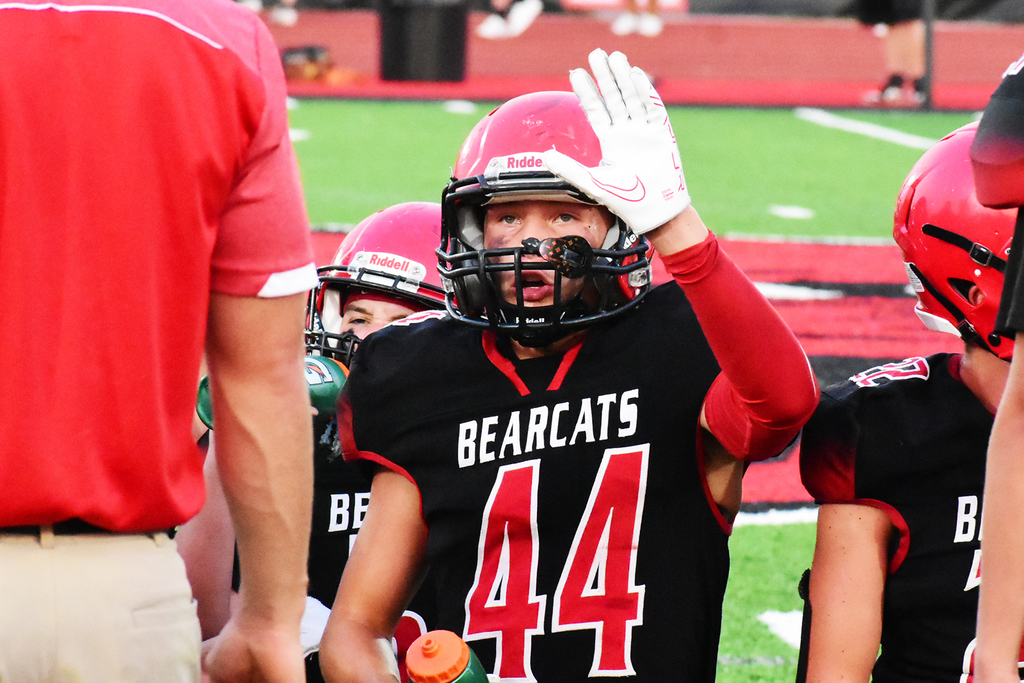 The Mena High School 2022 Homecoming Queen will be crowned in a ceremony on Friday night at 6:00pm in Bob Carver Bearcat Stadium. A lot of preparation goes into this event and those participating were put thru their paces on Thursday morning during the ceremony practice..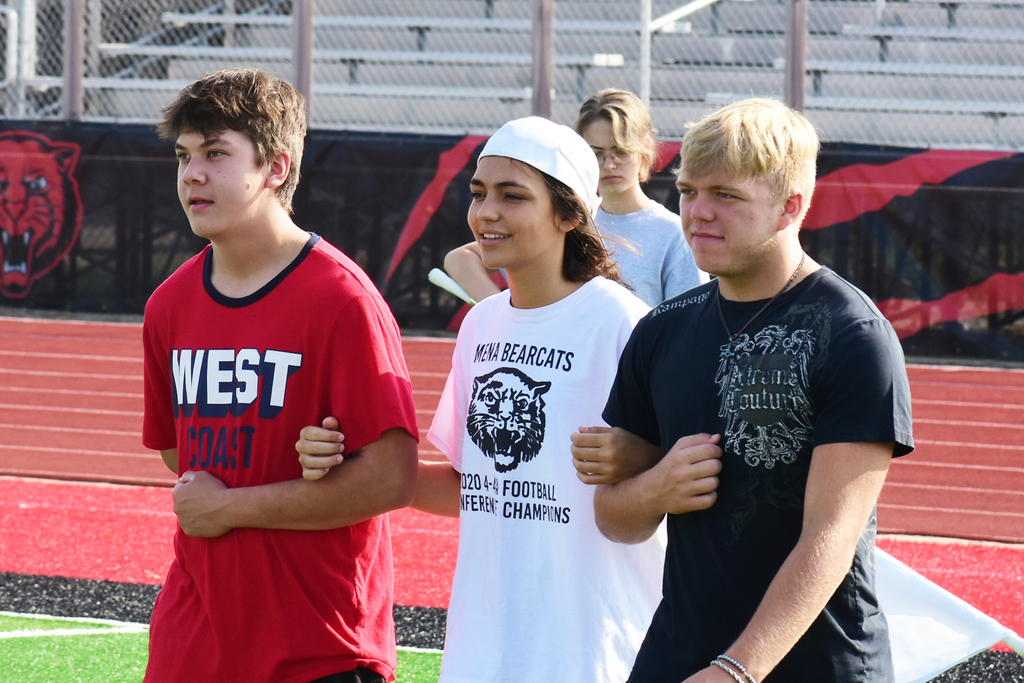 Orders for pink out shirts for October are now being taken. They are $15 for s-xl, add $2 for 2x and up.. Payment can be made through PayPal to
aarika.cox@menaschools.org
or Venmo @Aarika-Cox-1 You can also bring cash or a check to Mrs. Cox. Shirts will be ready before October 1st. For more information Email
aarika.cox@menaschools.org