WELCOME!
FOR NEW USERS OF OUR ONLINE REGISTRATION PORTAL, YOU WILL NEED TO CREATE A NEW ACCOUNT.
ONCE YOU HAVE CREATED AN ACCOUNT, YOU WILL NEED TO LOG IN AND SELECT 'NEW STUDENT REGISTRATION 2020-2021' TO REGISTER YOUR KINDERGARTNER OR TRANSFER STUDENT.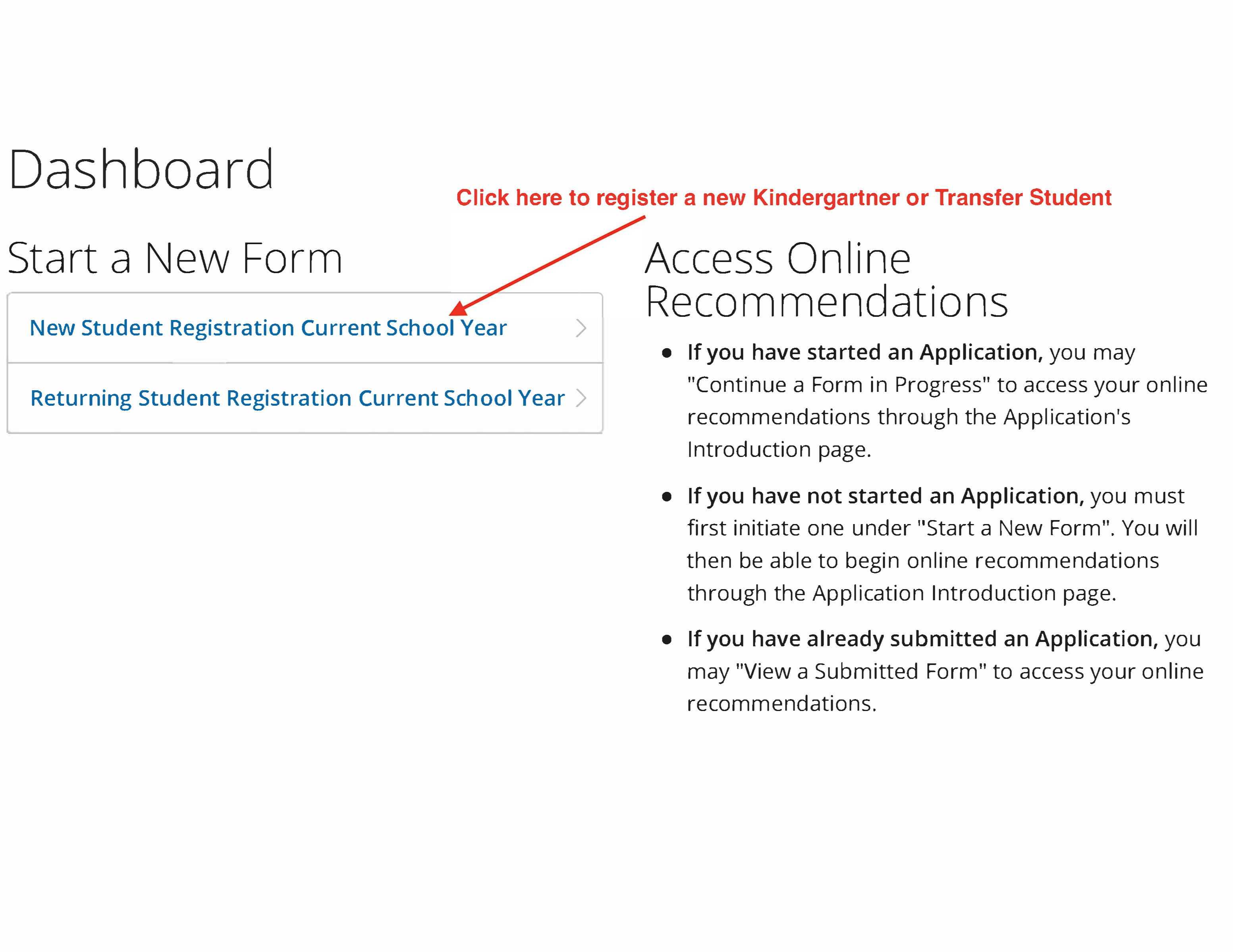 * NOTE: The requested uploads of images/pics of documents are required for complete registration, but can be uploaded at a later date or copies can be made in the school's office.