The Jr High Cheerleaders attended NCA Team Camp at UALR this week. There were 12 teams from across the state at the camp! The cheerleaders worked hard on different material for the upcoming season. They received multiple awards, including most improved, stunt safe, superior ratings, and the 1st place trophy for Jr High band chant!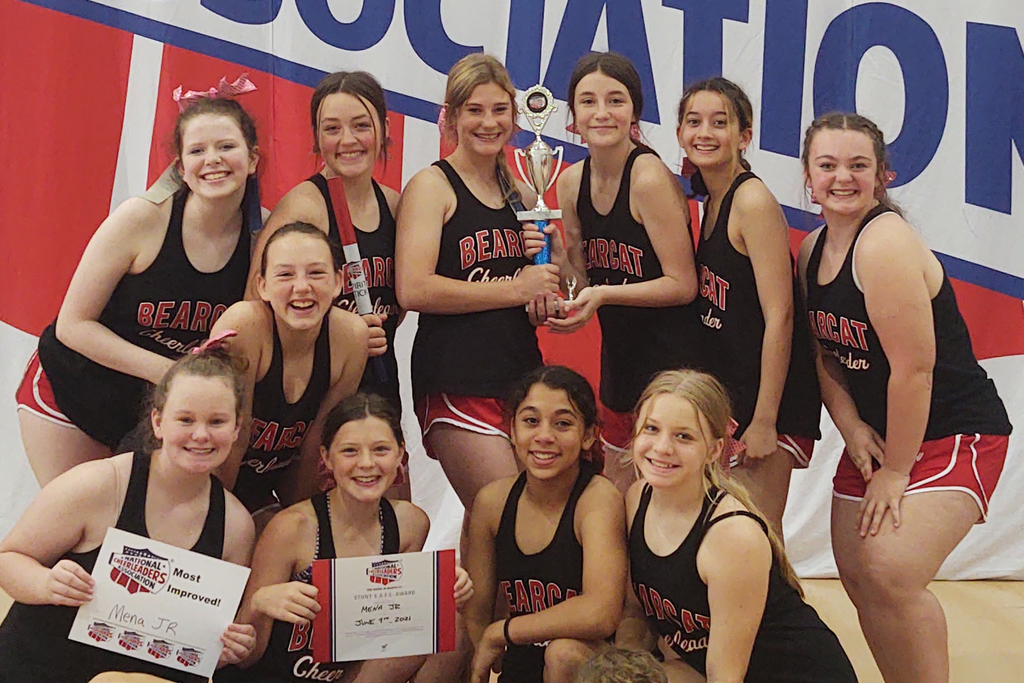 The Mena Jr. High & Sr. High teams are getting in the work at day 2 of the Harding Basketball Camp. GO BEARCATS!!!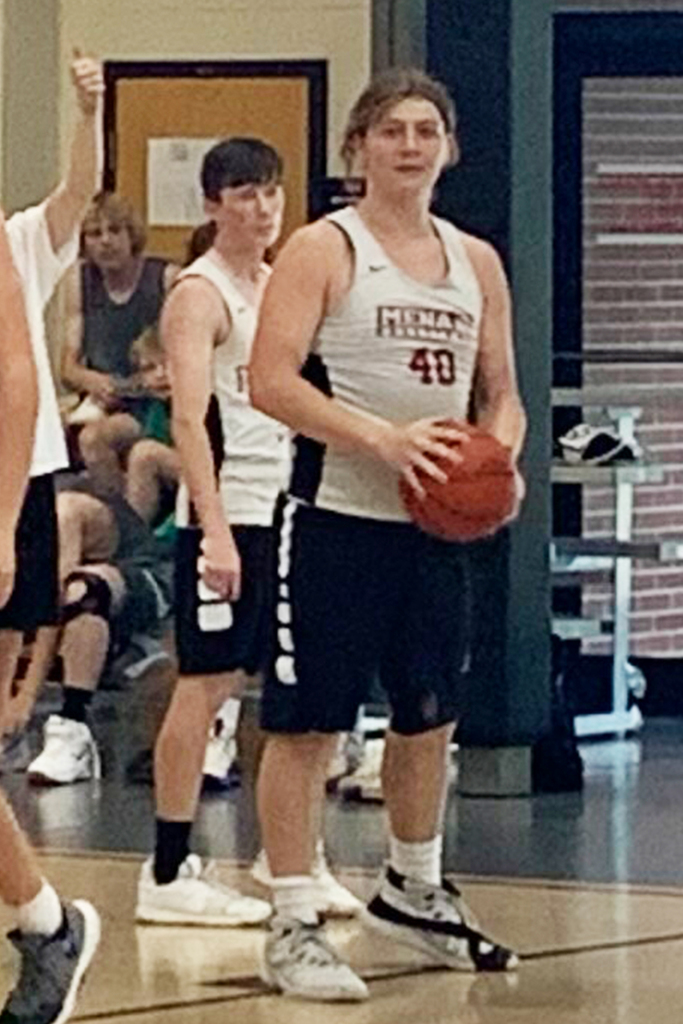 Day two of the Morrilton Team Camp for Jr. Ladycat Basketball !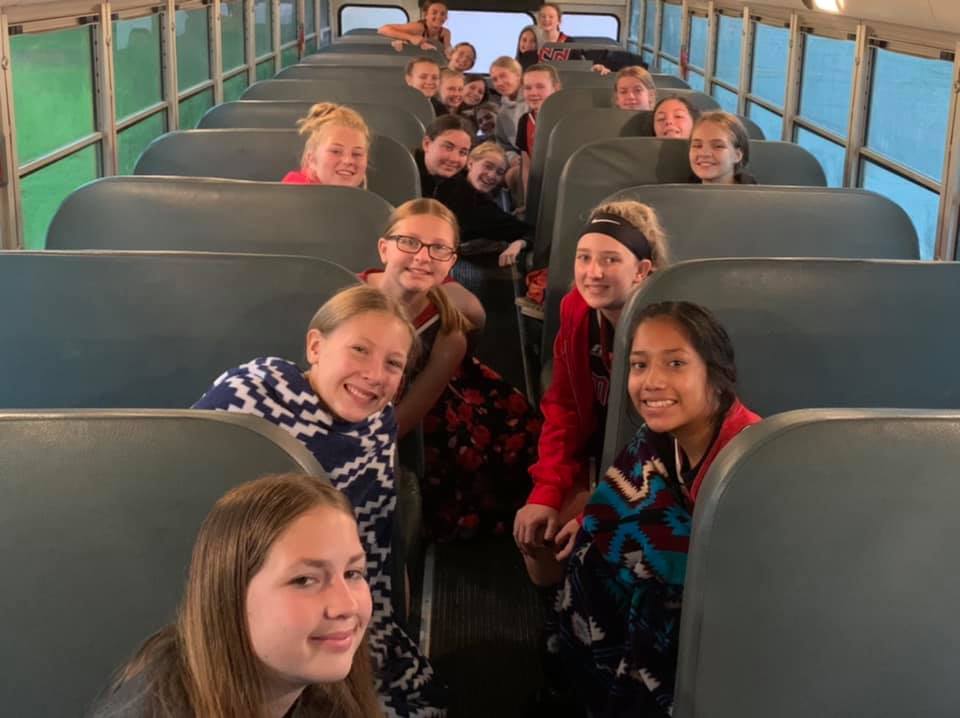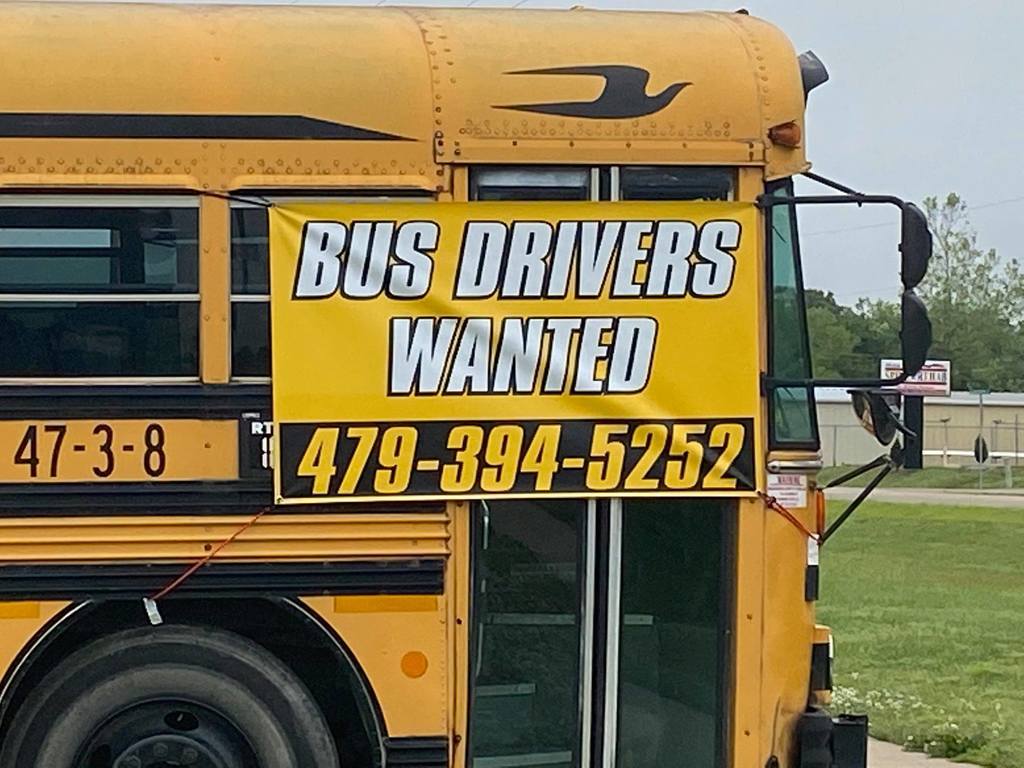 The Mena Jr. Ladycats are about to take the floor at the Morrilton Basketball Team Camp. The camp is being held today & Tuesday... GO LADYCATS!!!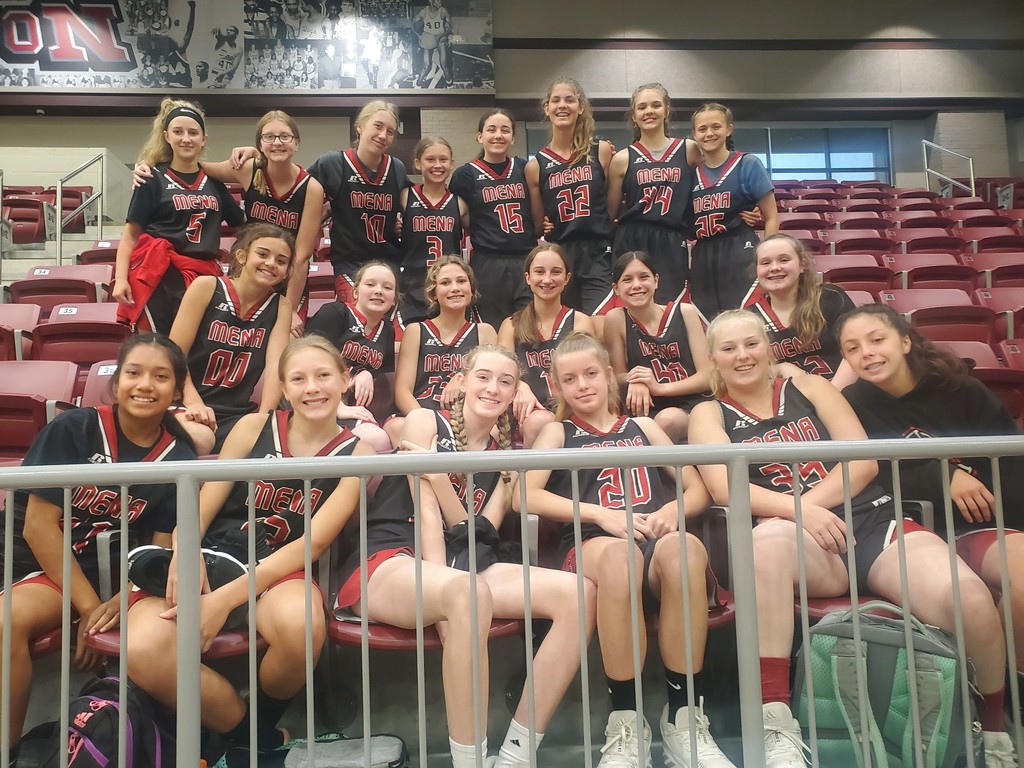 Monday will be the first day of summer workouts for our incoming 7th graders and JH. Practice will be from 10:00am-11:30am. Drop off and pick up at the fieldhouse (in the middle of the bus loop). Athletic gear, cleats and water. JH basketball players will be leaving for basketball camp on Tuesday and be gone the rest of the week , so Monday it is very important that we have everyone there. Please refer any questions to
craig.bentley@menaschools.org
Go Bearcats!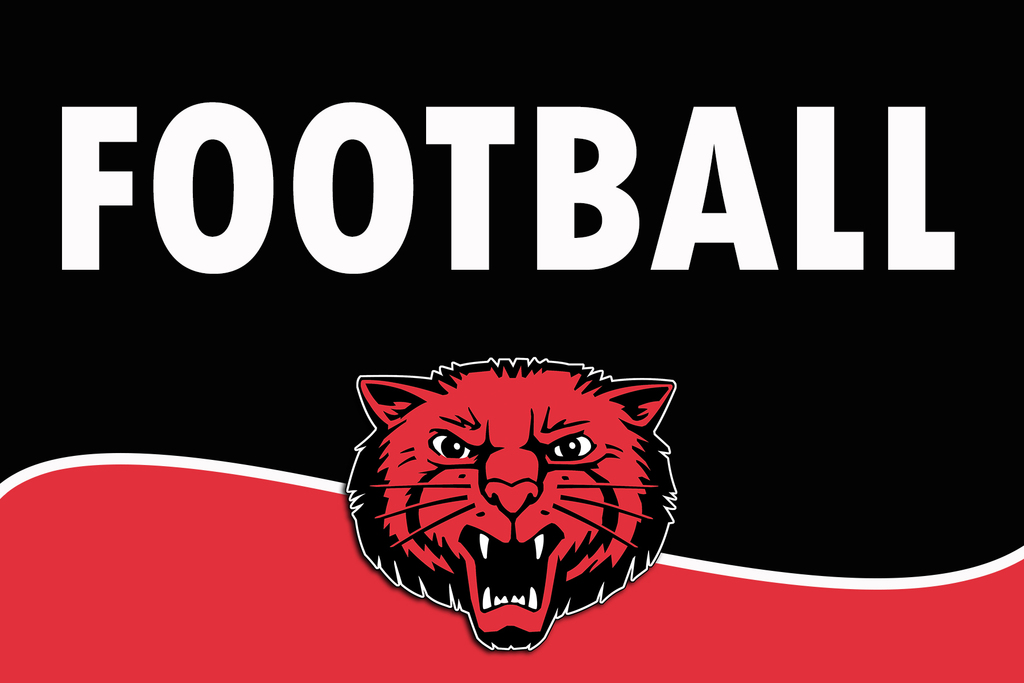 Classroom furniture has been moved into the halls as floor cleaning & waxing is underway across the district.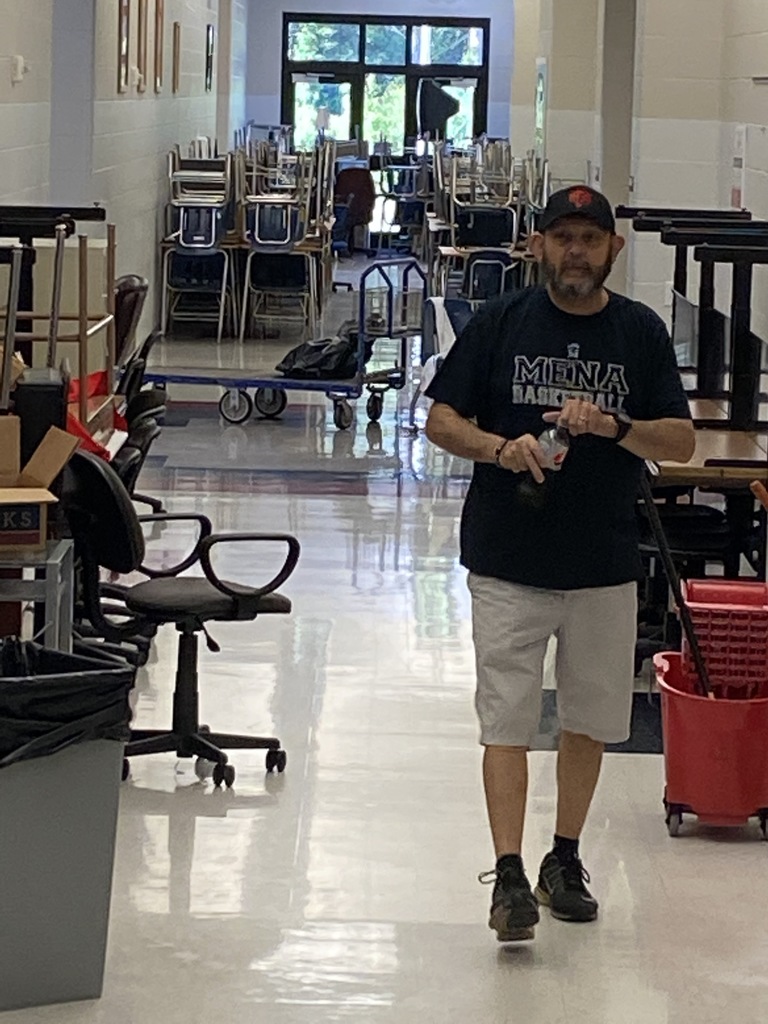 Wednesday was "Field Day" at Mena Middle School. Students took part in a number of competitions & fun activities.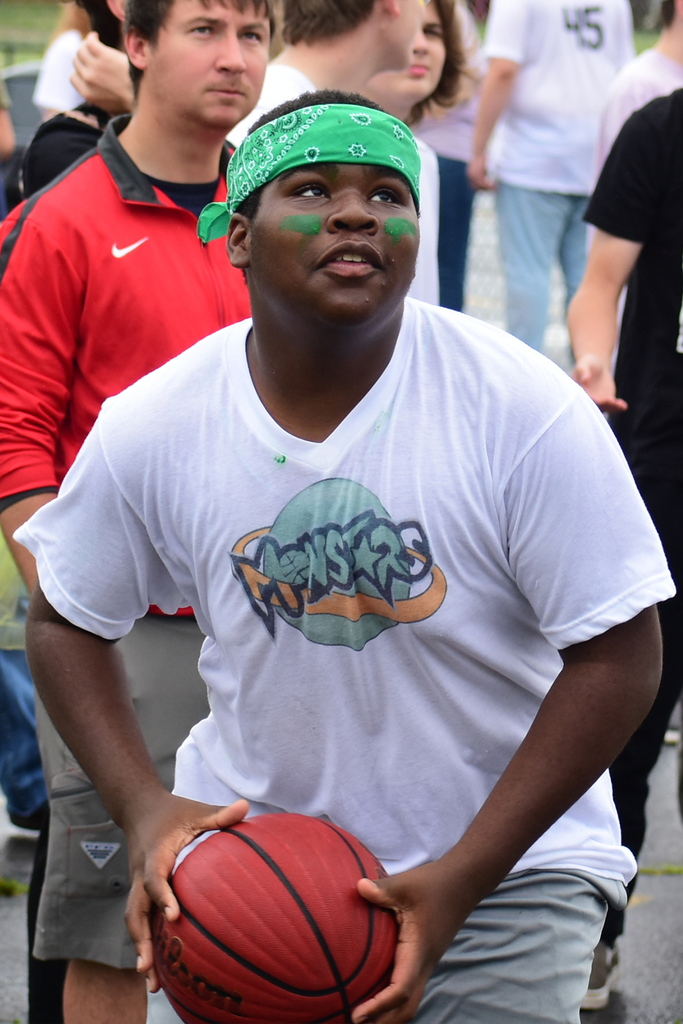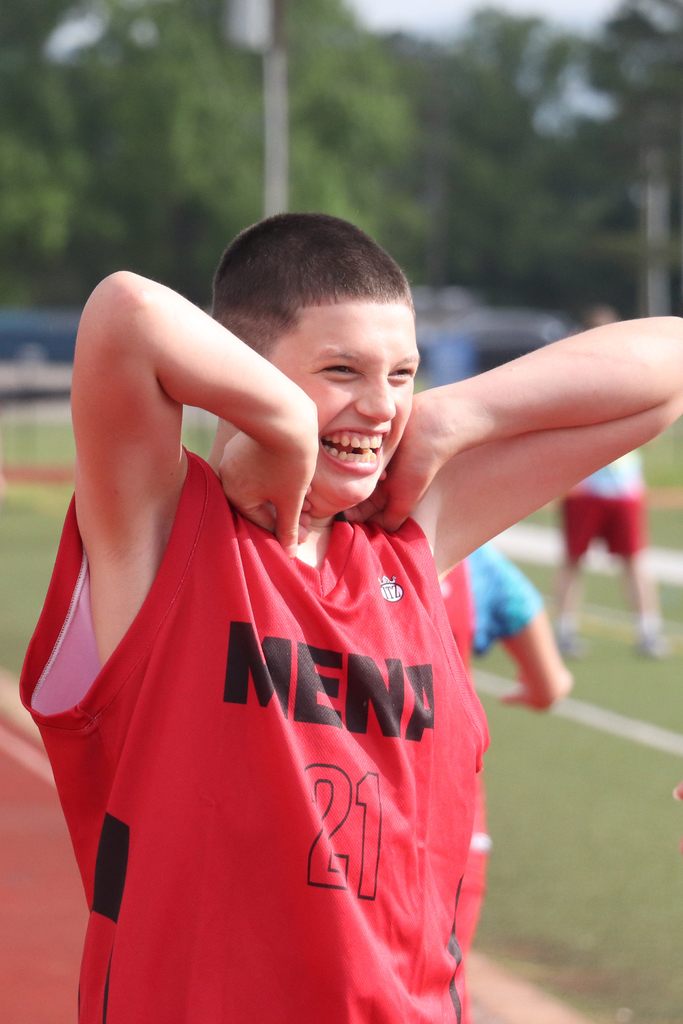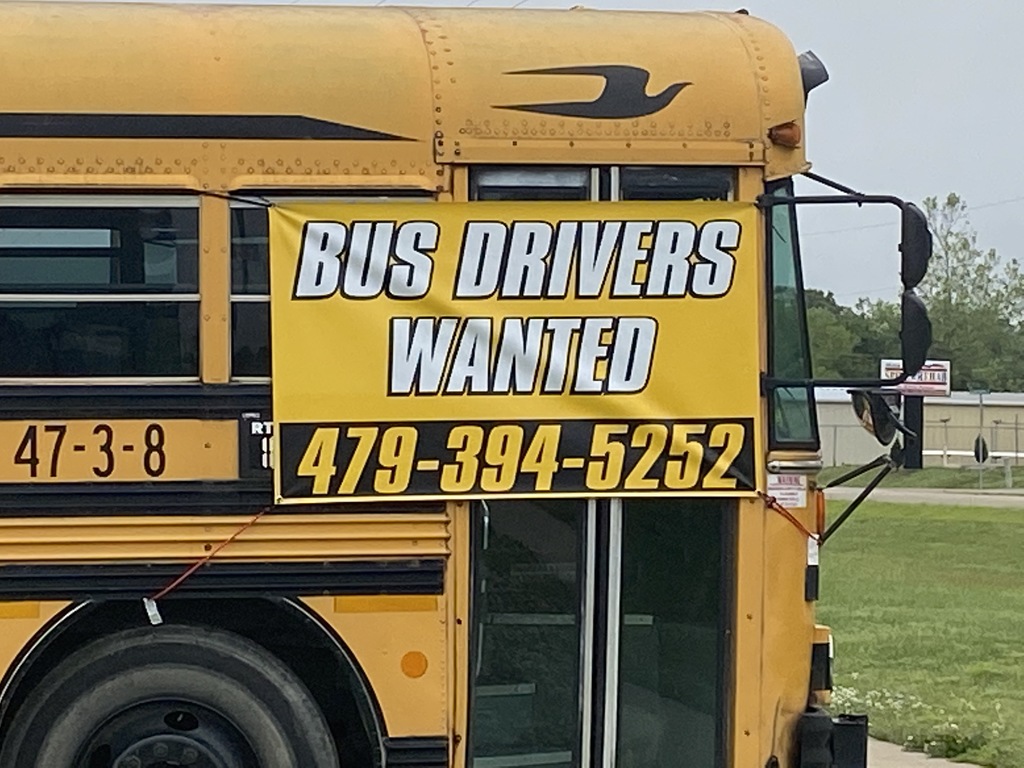 The physicals are also available to any 5th graders that will be taking the lifetime wellness class next school year. This will be a healthcare setting & the physicians will require a mask be worn during this event..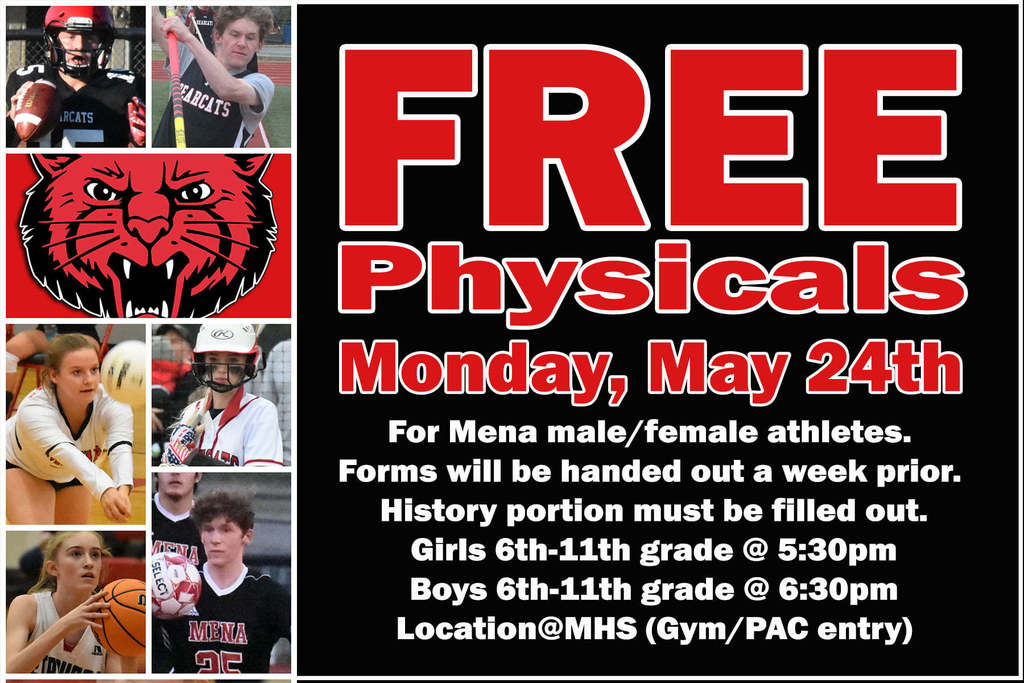 The Jr Ladycats had an excellent offseason this spring. Coach Fryar and Coach Goss saw tremendous growth mentally and physically from the girls. They held a Meet the Challenge Competition at the end of offseason. The events include bench press, squat, power clean, push press, vertical, mile, 400 M Run and a 100 M Sprint. The girls who scored an 80% or better Met the Challenge. The Spring Queen scoring the highest percentage was Karley Sharp. Meet the Challenge Winners: Karley Sharp Rylie Bentley Reese Montgomery Bailey Heald Addison Thomas Laney Gilchrist Kylene Denton Kate Wilson Jayden Cox Chloe Hooper Anna Ferguson GO LADYCATS!!!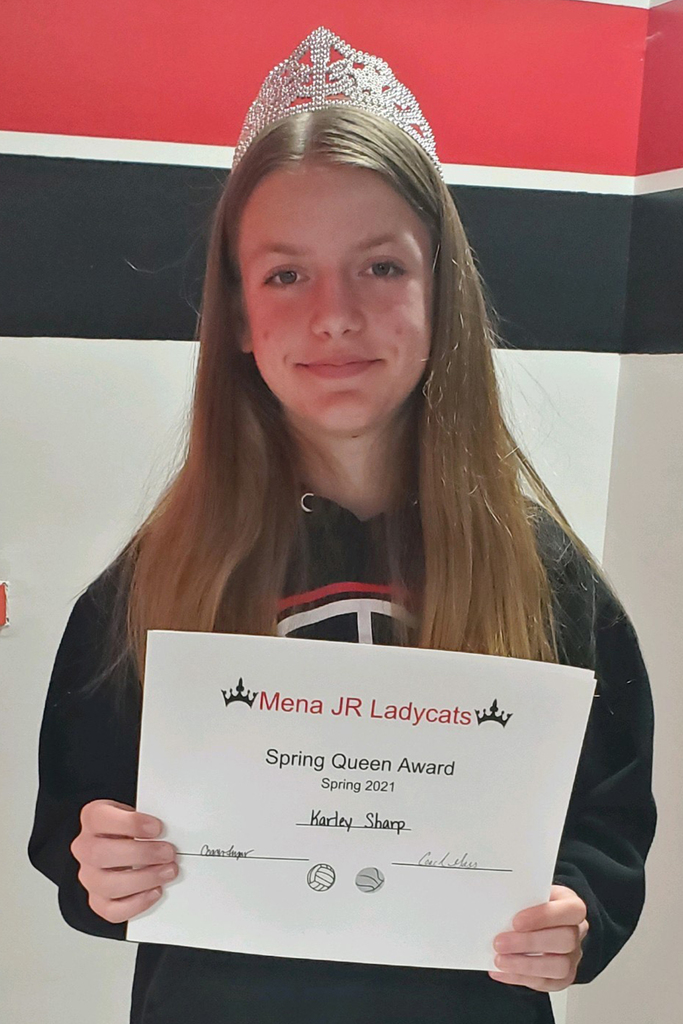 Tiffany Luttmer's students at Mena Middle School have been doing STEM activities all week with Brian Schuller from DMESC. He brought drones, 3D pens, merge cubes, makes makeys, spheros, snap circuits, and coding activities. The kids have had a blast!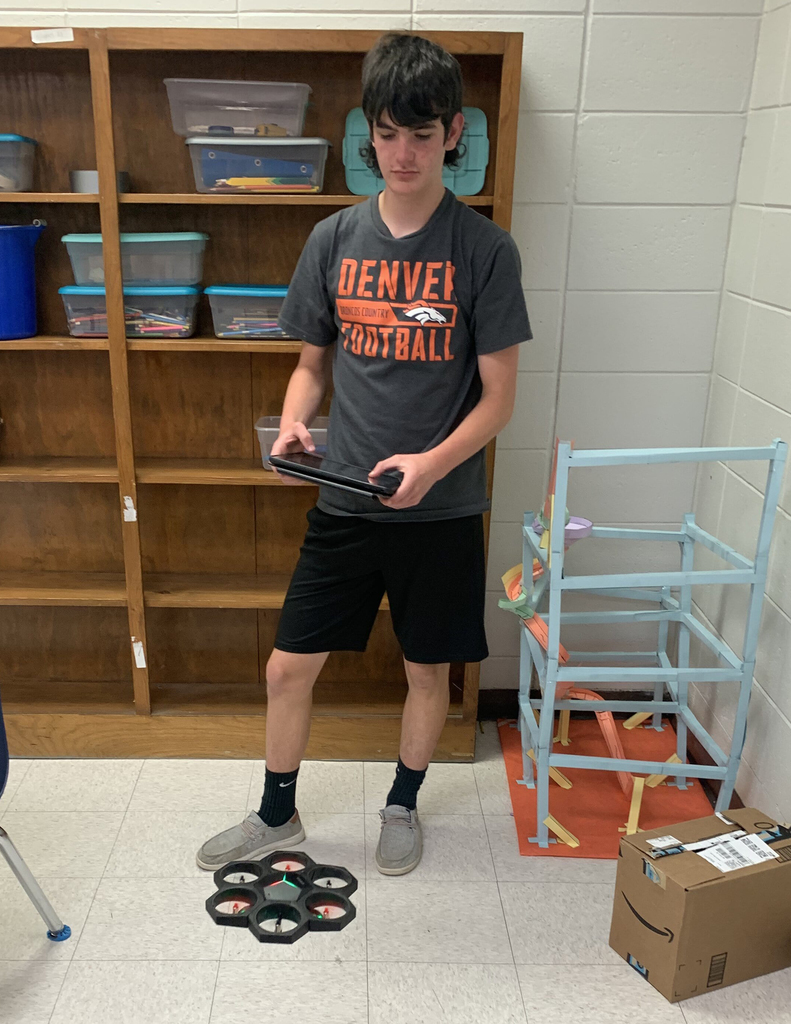 Congratulations Mr. Sherrer !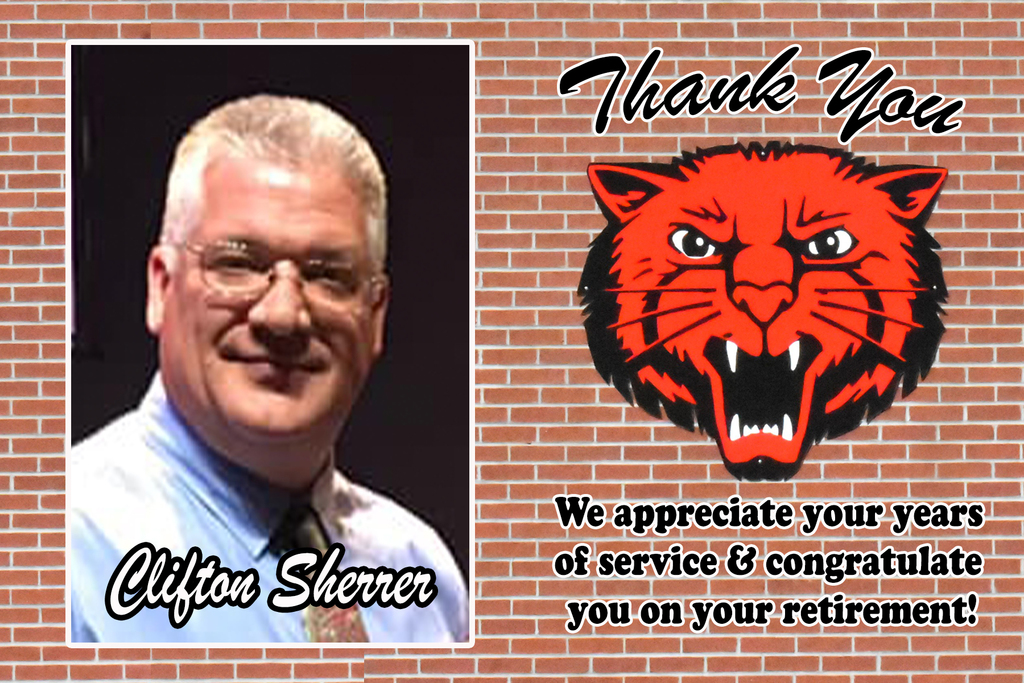 Samantha Breedlove's students at Mena Middle School are finding new & creative ways to learn. Today it was a Grammar Whodunnit. Students searched for clues and answered grammar related questions to find out who injured the contestant in a game show.

A big shout out is appropriate for some of the most important staff members at Mena Public Schools on National School Nurse Day!!! They are critical to the health and well-being of our students. They have taken additional duties on during the past year due to the pandemic & done an outstanding job. Thank you all. Bobbi Landon - Mena High School Sherry Wood - Mena Middle School Lisa Falls - Holly Harshman Elementary Becky Richardson - Louise Durham Elementary GO BEARCATS !!!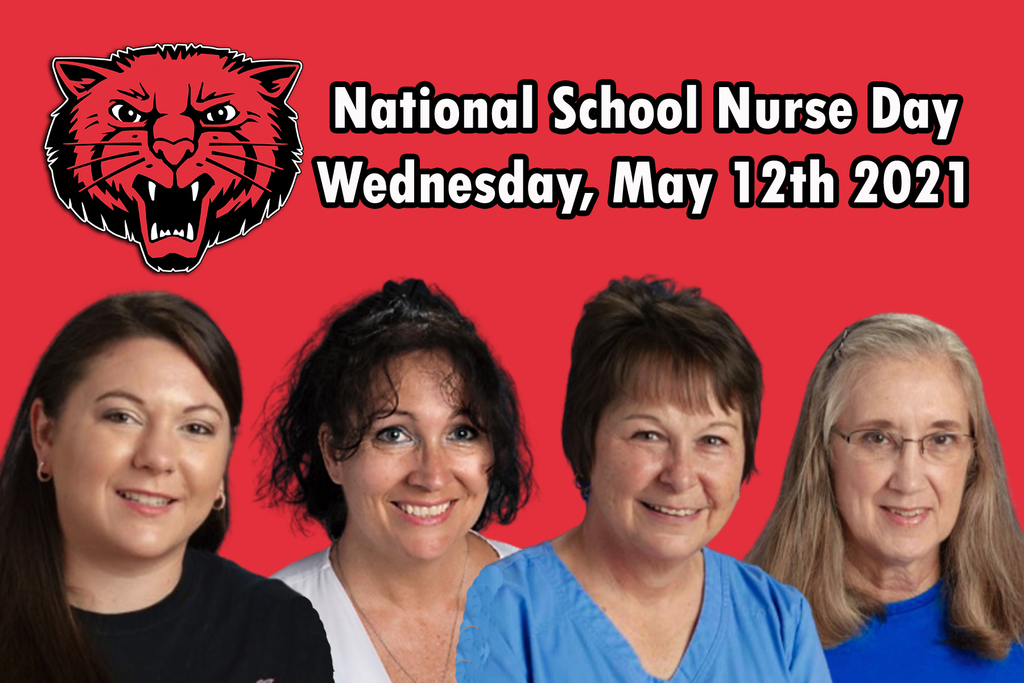 Due to the threat of rain & thunderstorms in the forecast Fastcats has been cancelled for this evening. If you have prepaid & would like a refund contact Coach Bentley at the next evening of Fastcats. That will be on Thursday 5/13 at 6:00pm in Bob Carver Bearcat Stadium....

Mena Middle School 8th Graders were guest of the University of Arkansas Rich Mountain on Monday. It was College & Career Day & the students were very attentive. They were greeted by UARM President Dr. Phillip Wilson. UARM staff were there to answer all questions as these students begin to think about their future.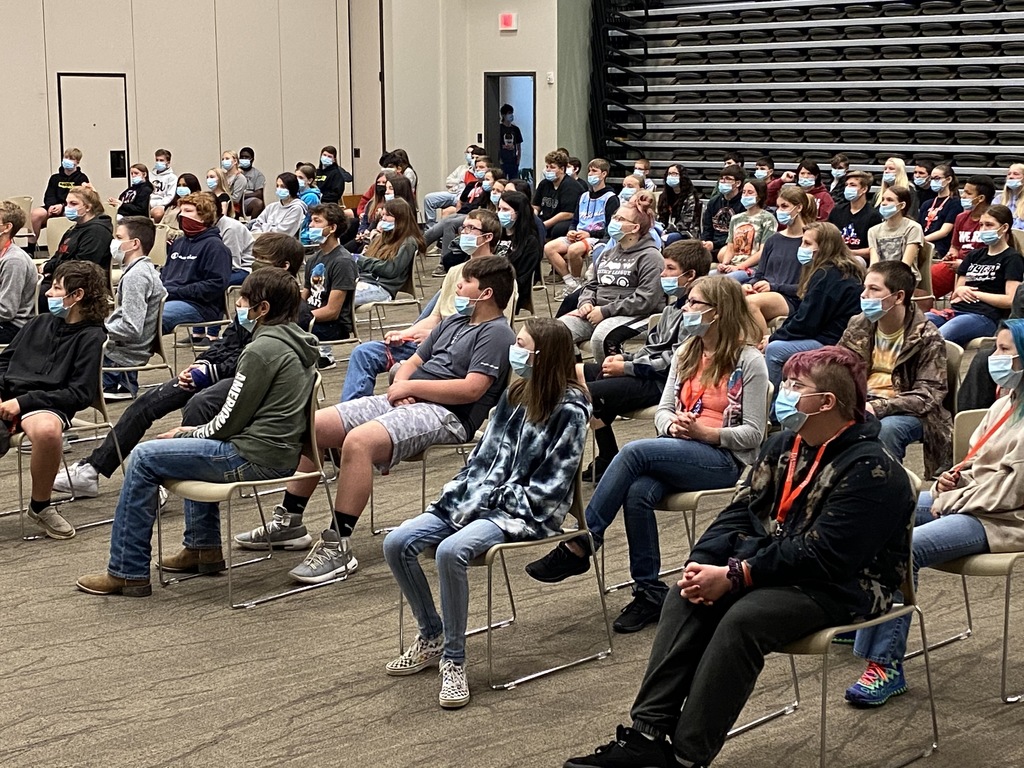 Physicals are May 24th!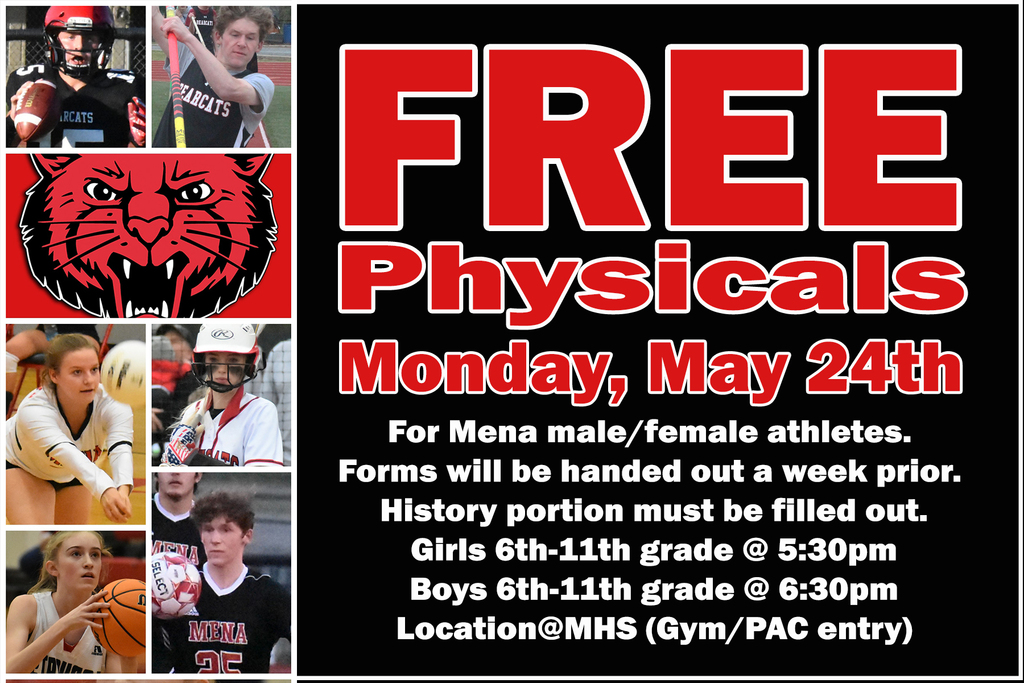 The Mena High School Student Council spoke to eighth graders at Mena MIddle School on Thursday. They were encouraging them to be a part of the organization when they transition to MHS next year.