Mena staff participated in a Poverty Simulation presented by the DeQueen Mena Education Service Cooperative on Tuesday in the MHS cafeteria. During the simulation participants role-play a month in poverty and experience low income families' lives. Just like real life, they need transportation to work or school and food on the table. They might struggle with a chronic illness and face daily stresses and challenges a person in poverty faces. Thank you DMESC for this informative training for our staff and helping us understand poverty as it relates to our students and families..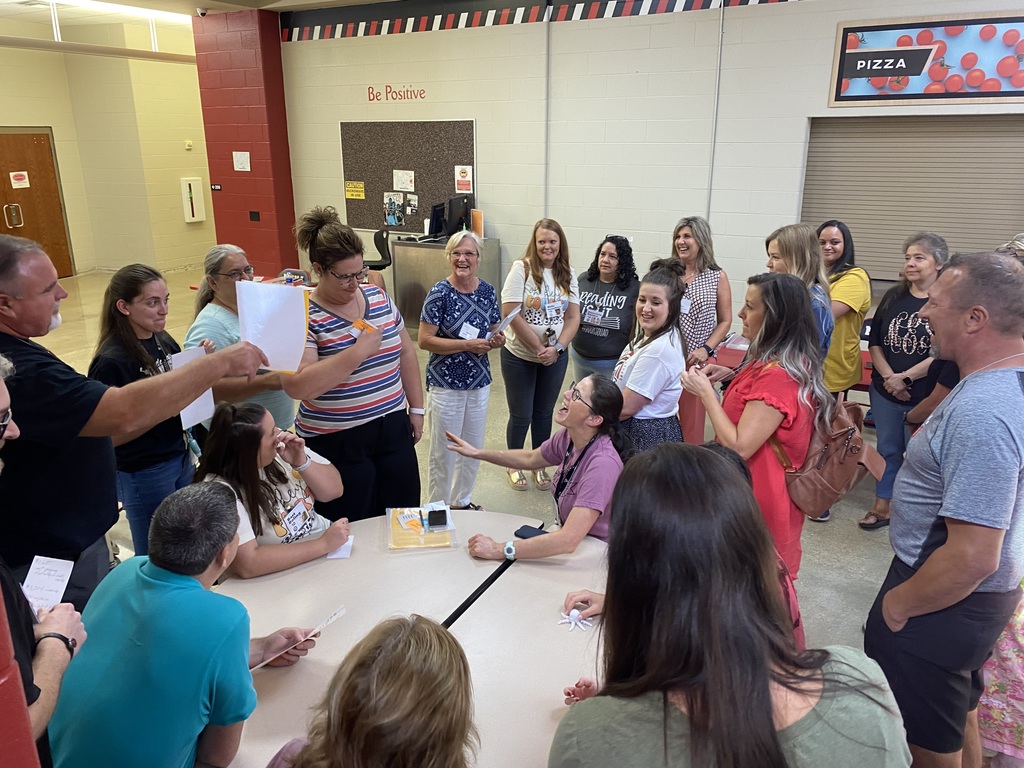 Mena Jr High & Sr. High football will scrimmage Mansfield at Bob Carver Bearcats Stadium tonight at 5:30pm. This is a AAA Benefit Game and admission will be $5.00... Mena golf plays at the Waldron Country Club today at 3:30pm. GO BEARCATS!!!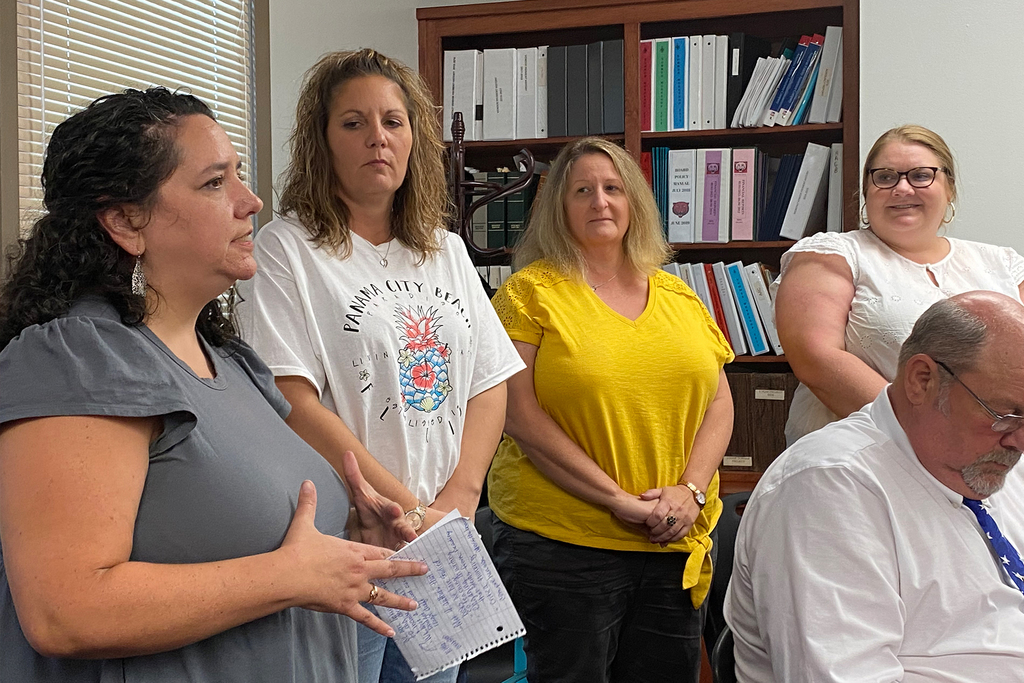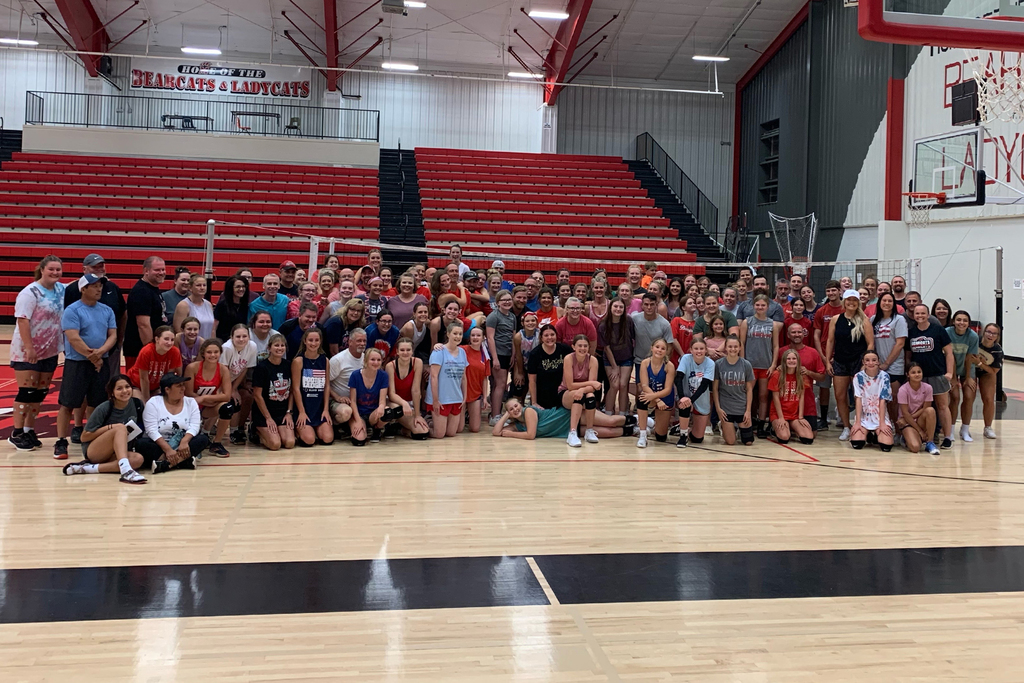 Calling ALL seniors for the class of 2023! Join us for a SENIOR SUNRISE to celebrate your last year of high school by watching the sun rise together. Meet at Bearcat Stadium at 5:30am on SUNDAY, August 21.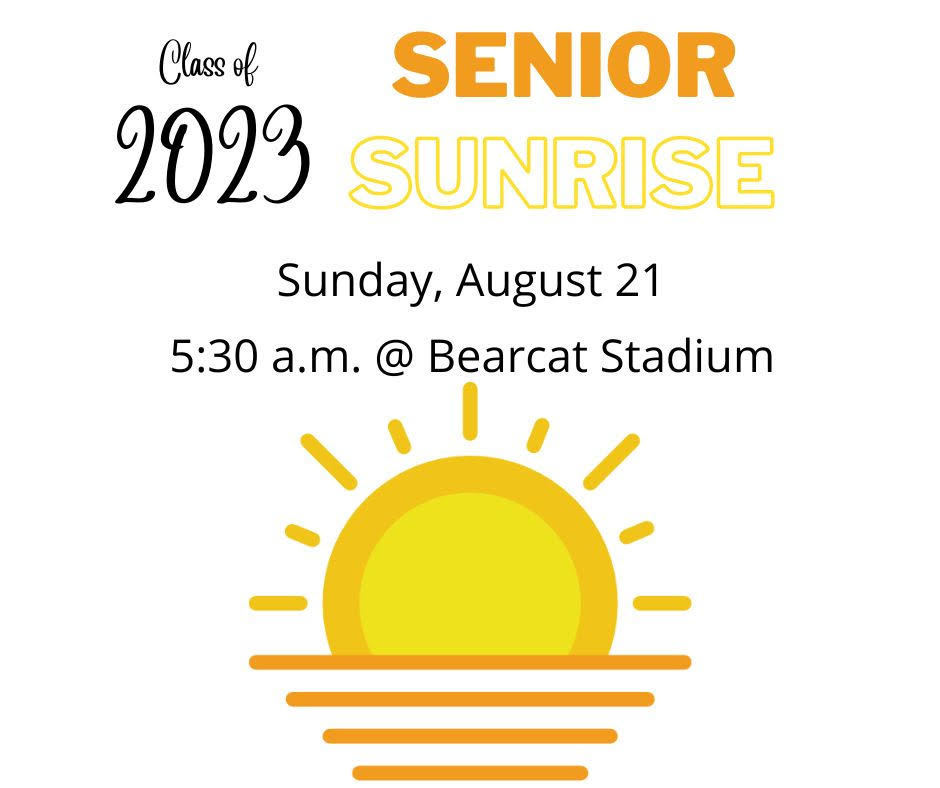 All employees of the Mena Public Schools began a week of training on Monday at Mena High School. The training is directly related to our district focus areas of trauma-informed education and the impact poverty has on learning; professional ethics and responsibilities; school safety and security; and our new Mission and Vision.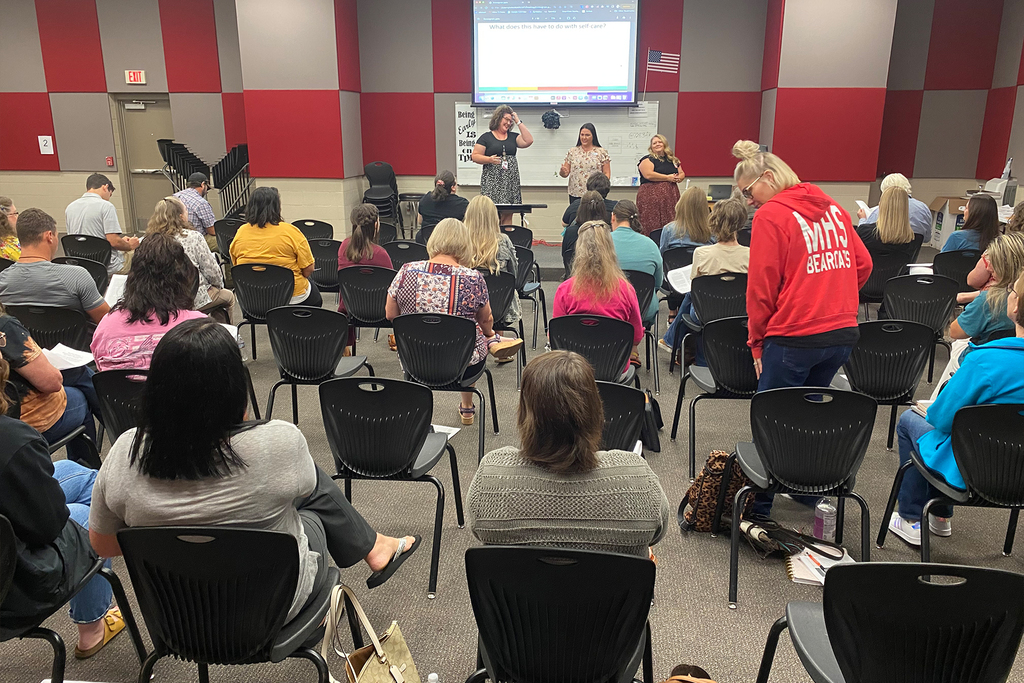 Tune in Mena Public Schools Radio for info from all four campuses. Plus Bearcat News begins August 22nd and can be heard each school day on your way to school, over the lunch hour & on your way home after school. Listen on your radio and look for the link to the FM101 stream on our social media and at
www.menaschools.org
. You can also download the Mena Public Schools App which includes a link as well.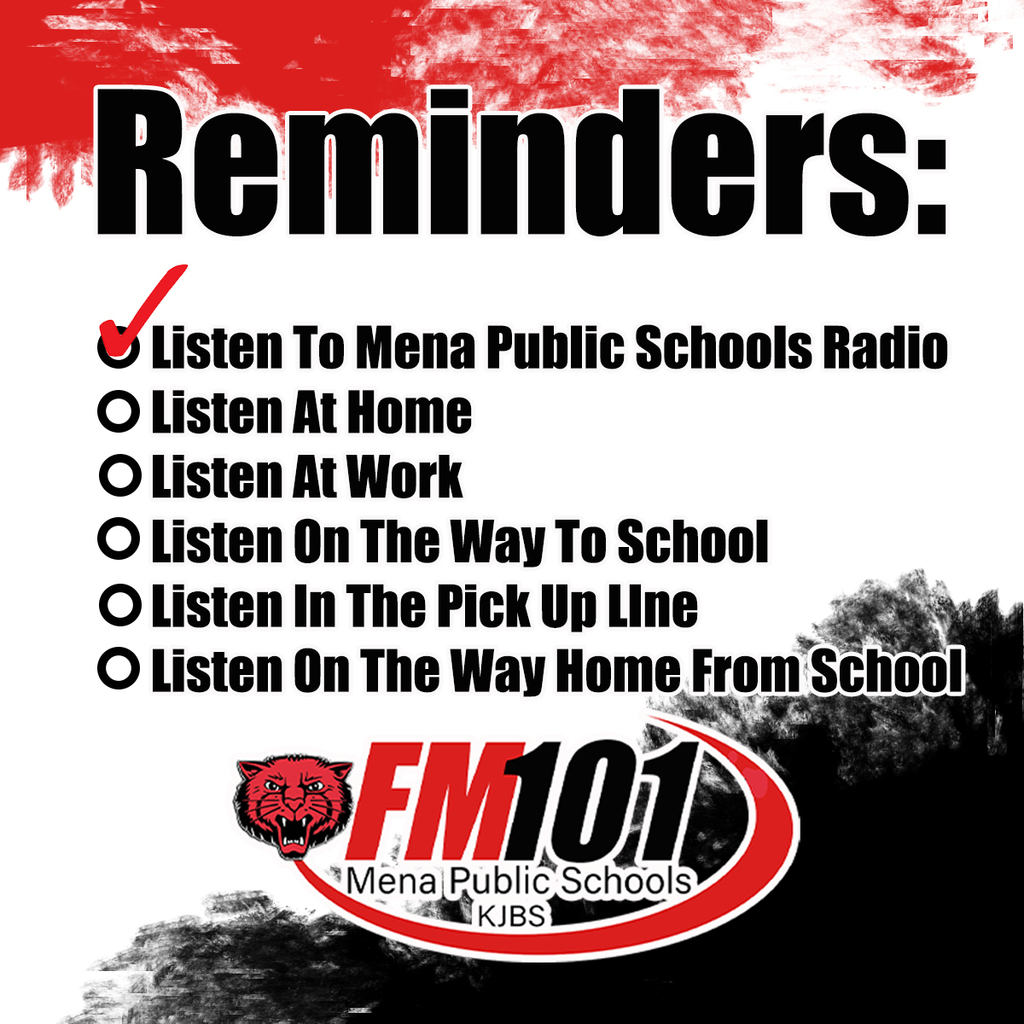 The Mena High School cheer team took part in the grand opening celebration at Shoe Sensation in Mena this morning. In addition to welcoming in customers with a run-through tunnel, they performed cheers and were part of the ribbon cutting ceremony.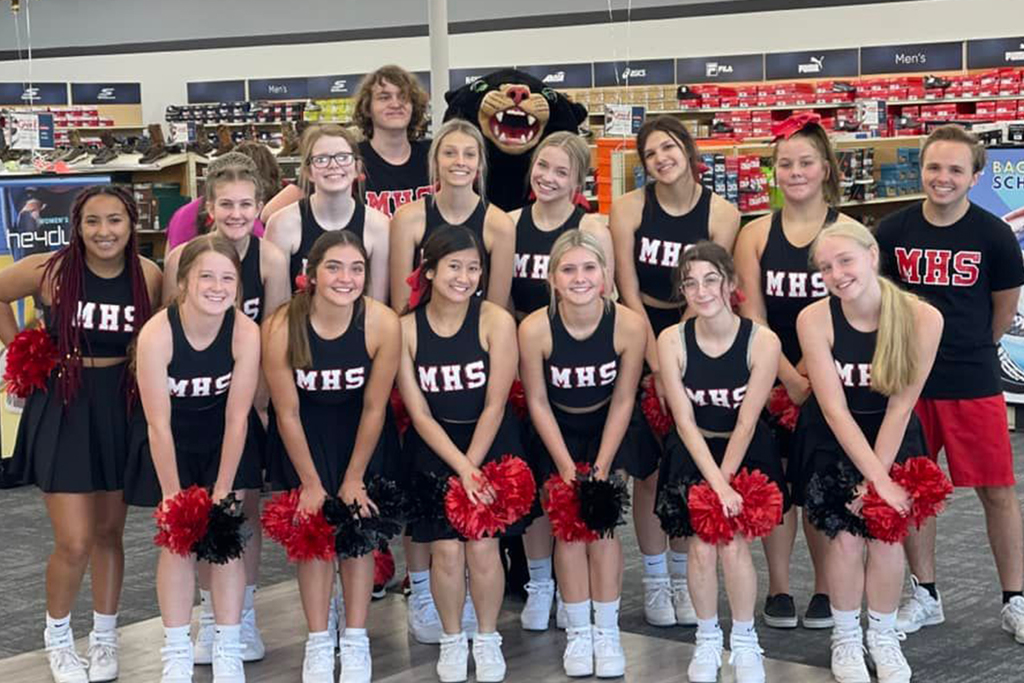 This morning Mena FFA members were at the fairgrounds helping with the 21st Annual Polk County Handicapable Rodeo! This is an amazing event held every year at the Polk County Fairgrounds.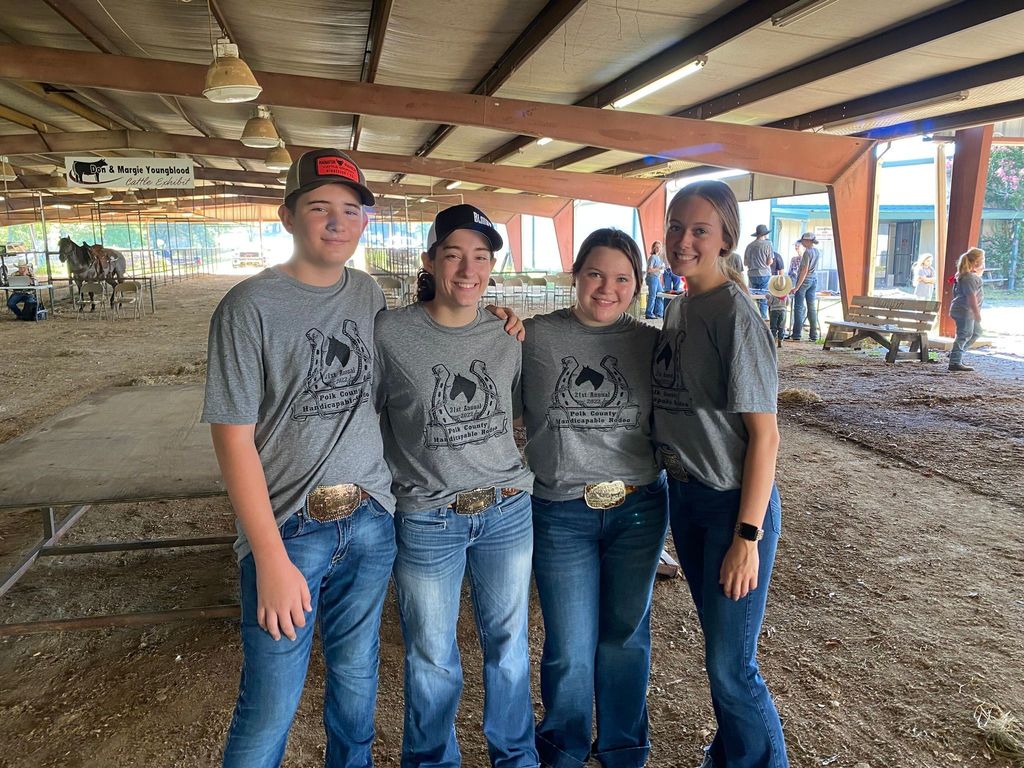 The Jr, Bearcats got in a quality practice on Thursday at Bob Carver Bearcat Stadium. Mena will scrimmage Mansfield on Tuesday, August 16th at BCBS & the season opener is September 1st at Centerpoint.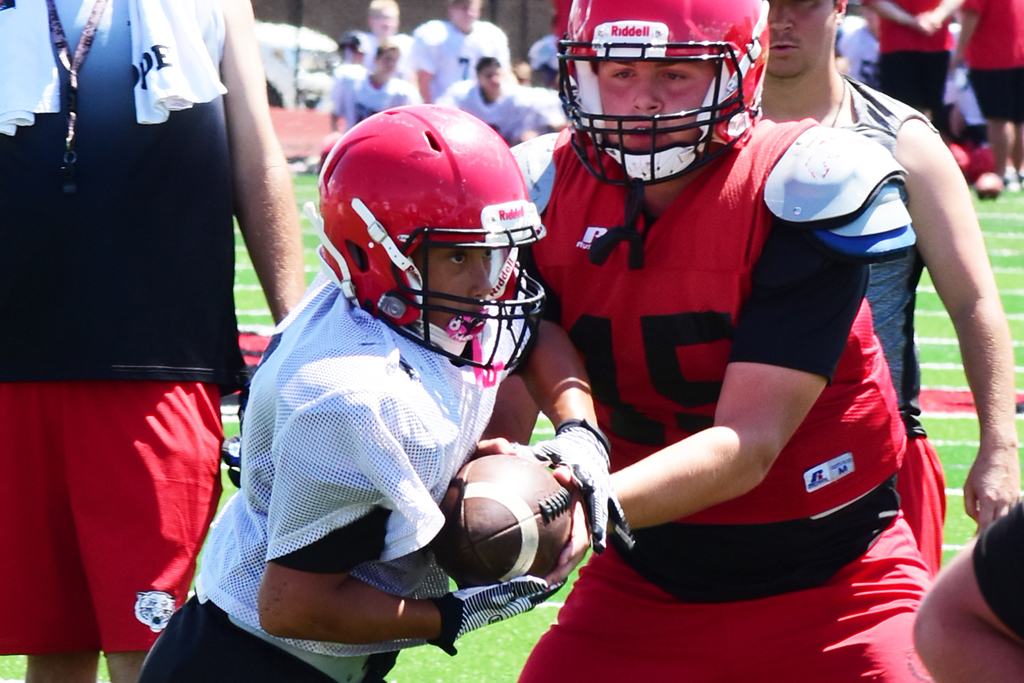 First grade teachers at Louise Durham are ready for the first day of school on August 22nd!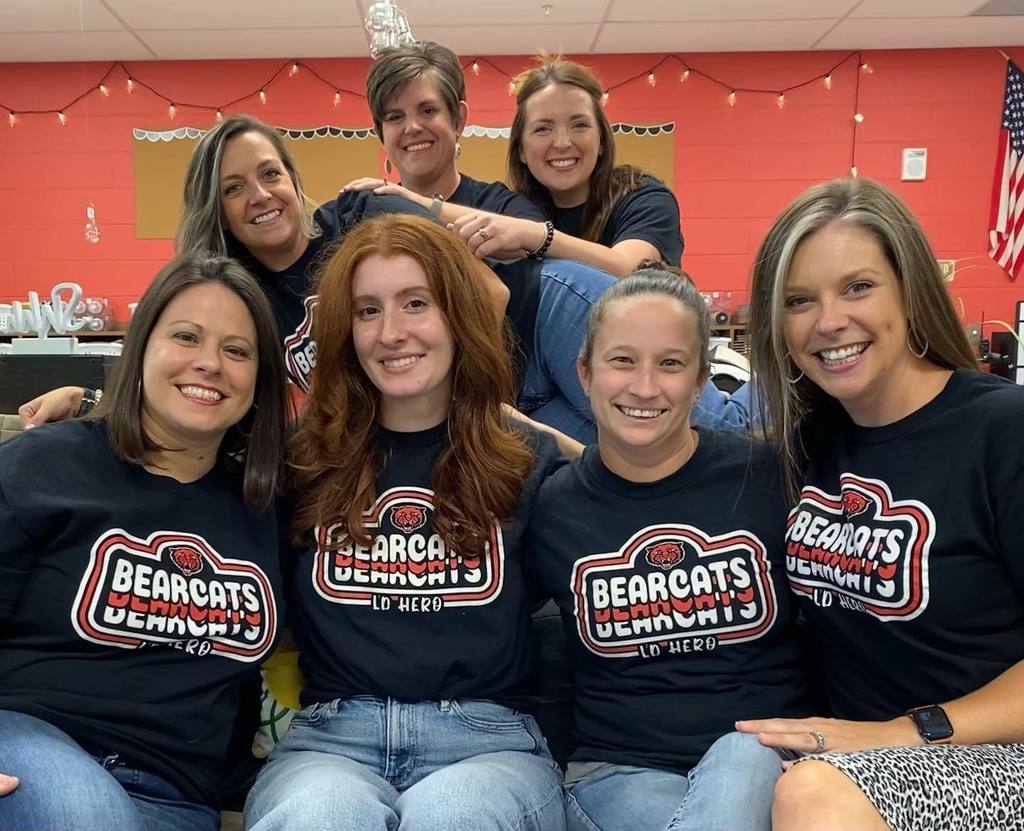 Mrs. Jamie Copelin and Mrs. Leah Taylor enjoyed greeting students at the Louise Durham Open House on Thursday and look forward to the first day of school on August 22nd!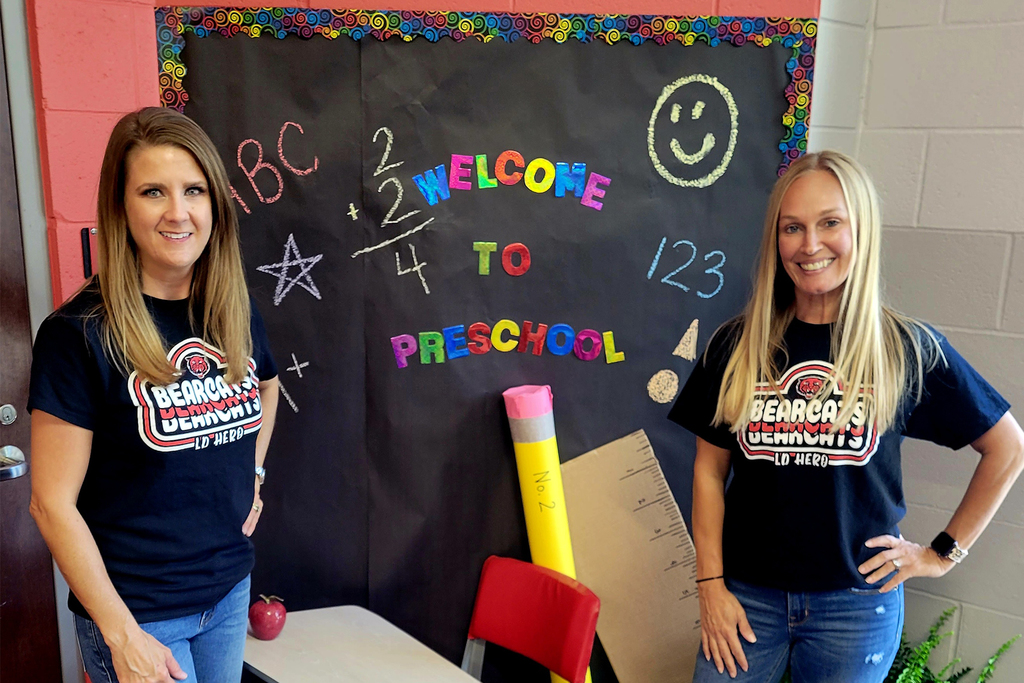 Good times for MHS and MMS students at the annual band pool party on Thursday!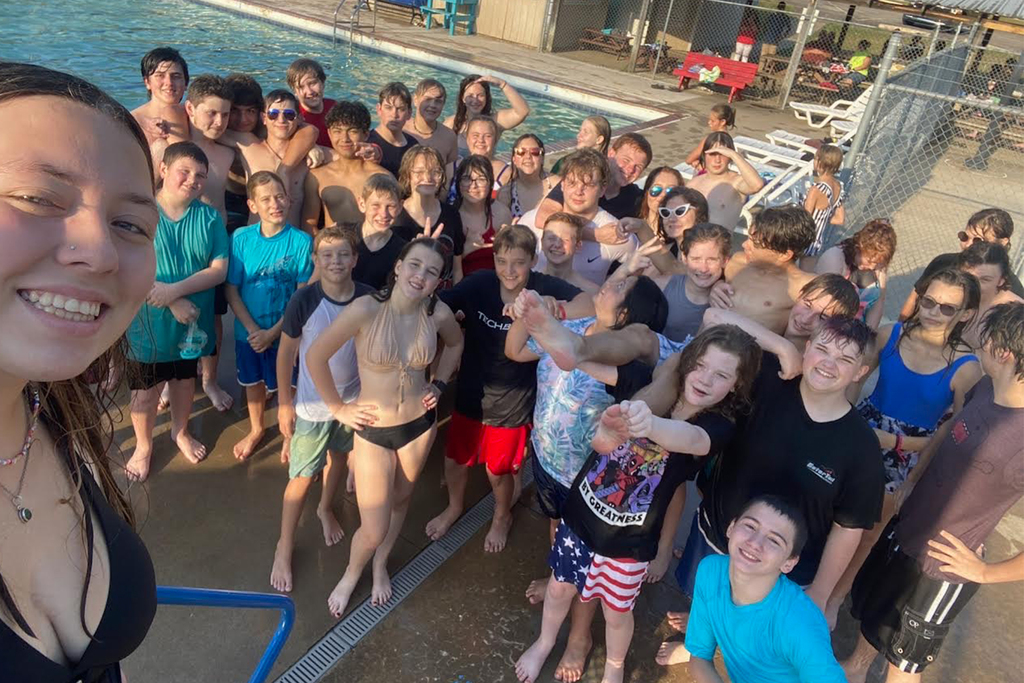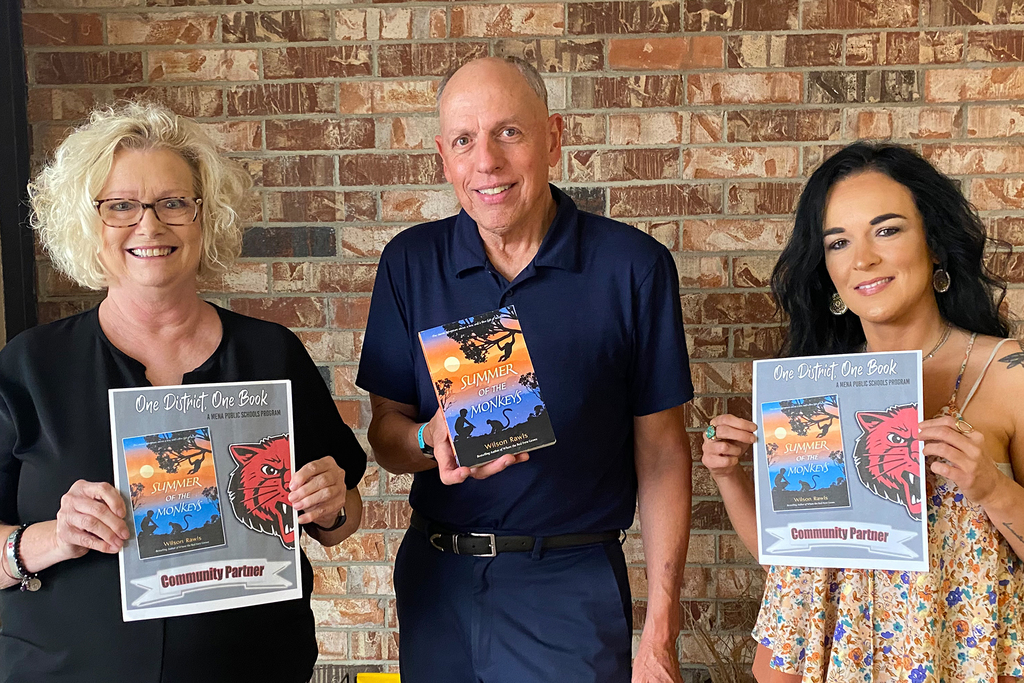 The 7th grade Bearcats getting some final instructions from Coach Bentley at the end of Thursday's practice at Bob Carver Bearcat Stadium. The team will play the season opener on September 1st at Centerpoint! GO BEARCATS!!!!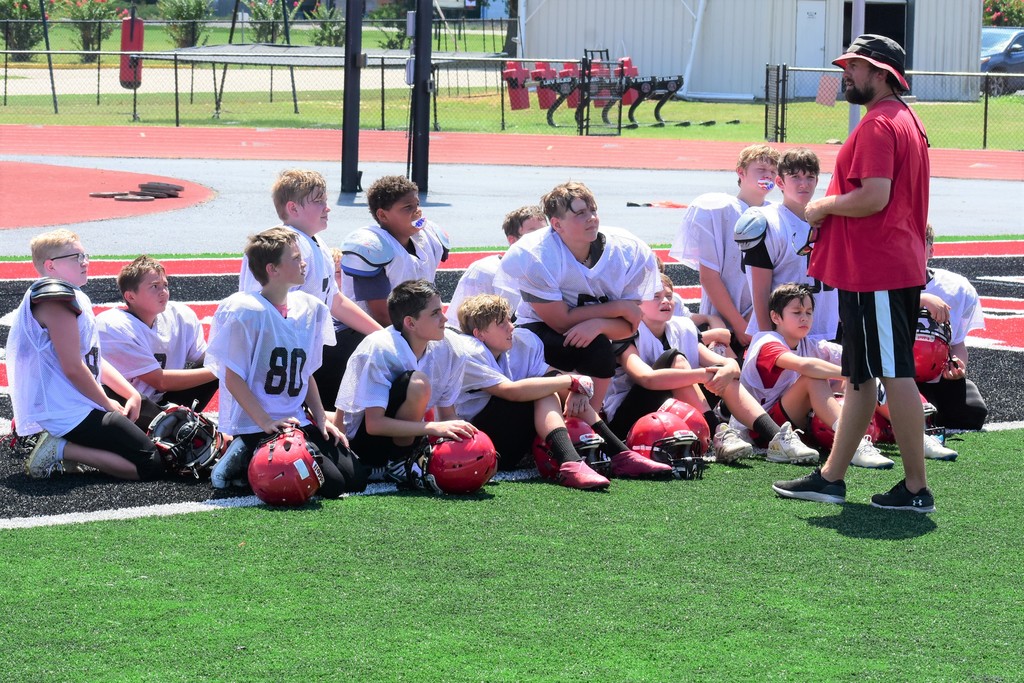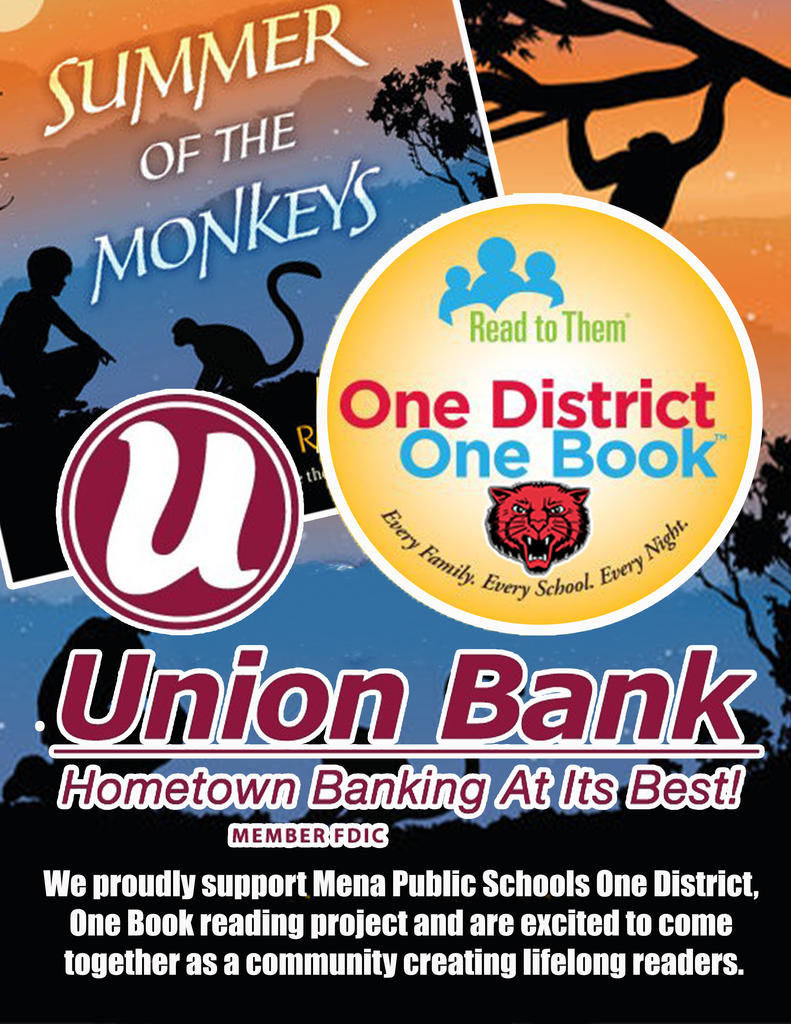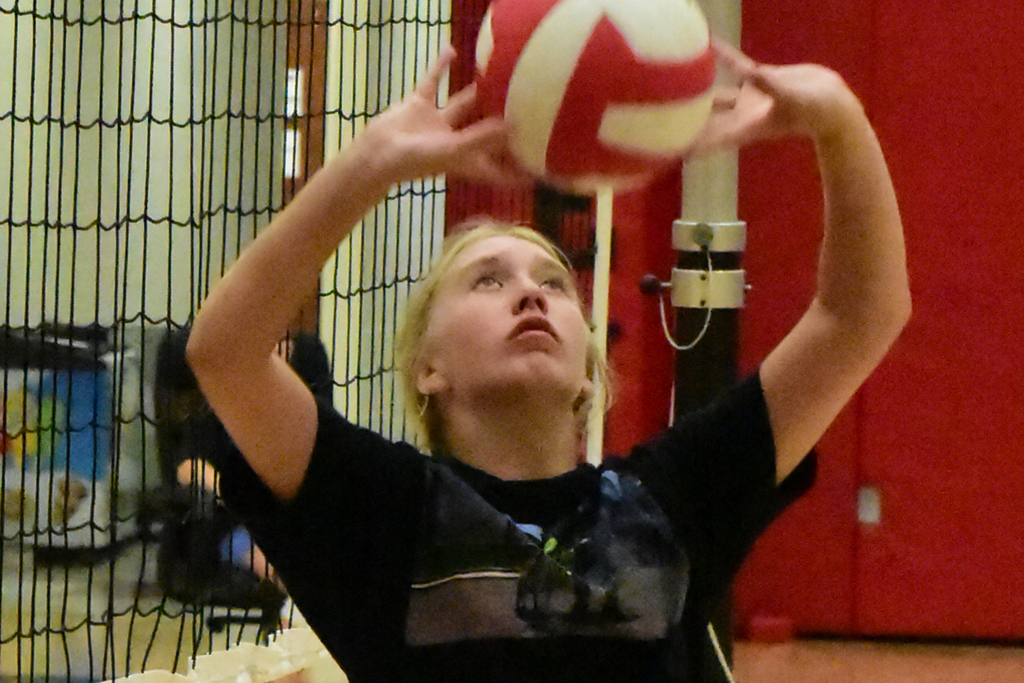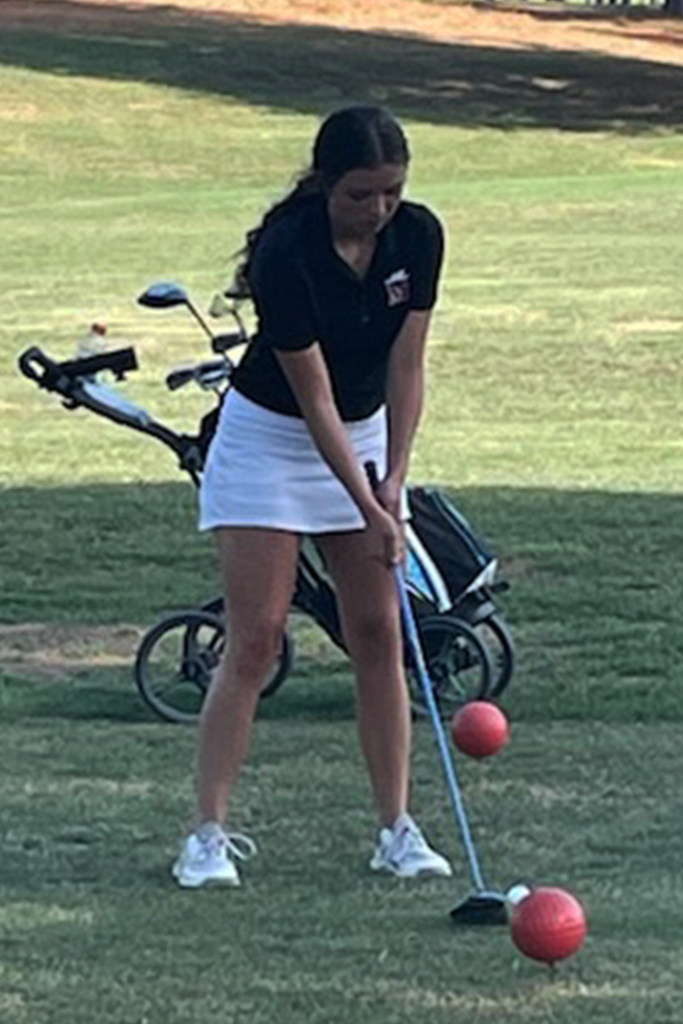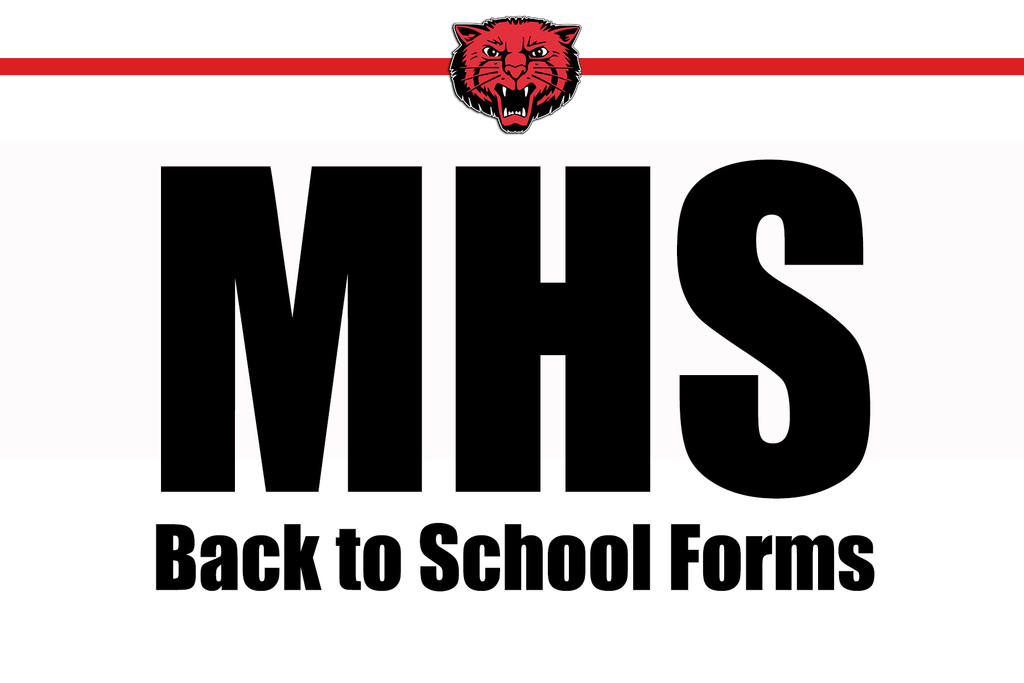 Mena Golf is scheduled to play at the Little Creek Country Club in Paris at 4:00pm today! GO LADYCATS! GO BEARCATS!