The Jr. Bearcats were scrimmaging Caddo Hills when we stopped by the Union Bank Center this morning. Don't forget that the Little Cats Basketball begins on Wednesday. Check the schedule for the upcoming season on our website at
https://www.menaschools.org/o/athletics/athletics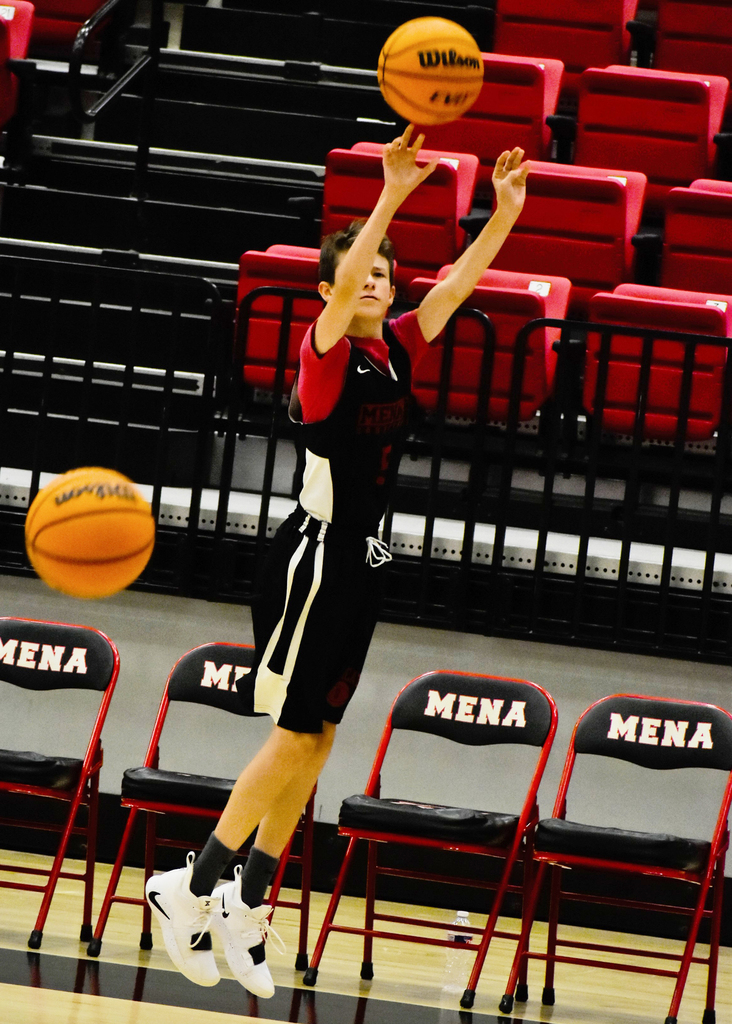 Mena Public Schools is in search of a secondary Vocal Music Instructor. This position would be in charge of the Choir program from grades 6-12 and teach 4 levels of choir, 6th grade, 7/8 grade, HS choir, and HS ensemble as well as HS Music appreciation. Mena Public Schools is also searching for a Secondary English Teacher. Get more information on our website at
https://menaschools.tedk12.com/hire/index.aspx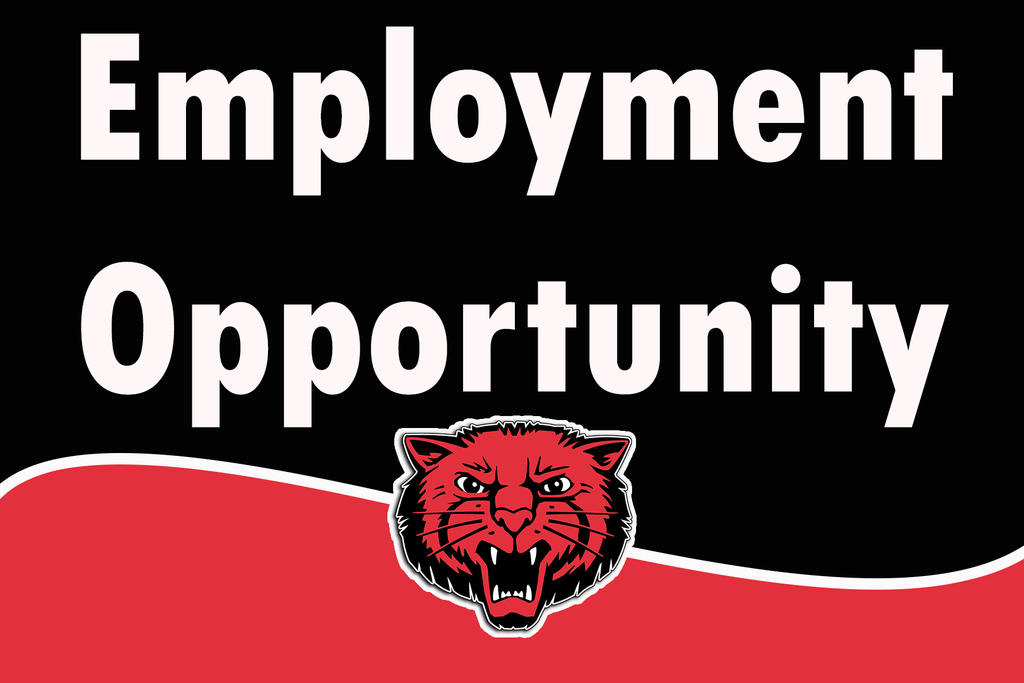 Little Cats Cheer Camp MHS Saferoom July 30-31st Camp A: 6th - 9th grade (2021-2022) 9am-3pm Cost: $30 per Student Concessions will be available. No awards will be given this year as we hope for this camp to be fun and help build cheerleading skills because our focus is to encourage and develop a strong Mena Cheer program. Athletes should bring their own lunch for each day. Direct any questions to Coach Hughes:
andrea.hughes@menaschools.org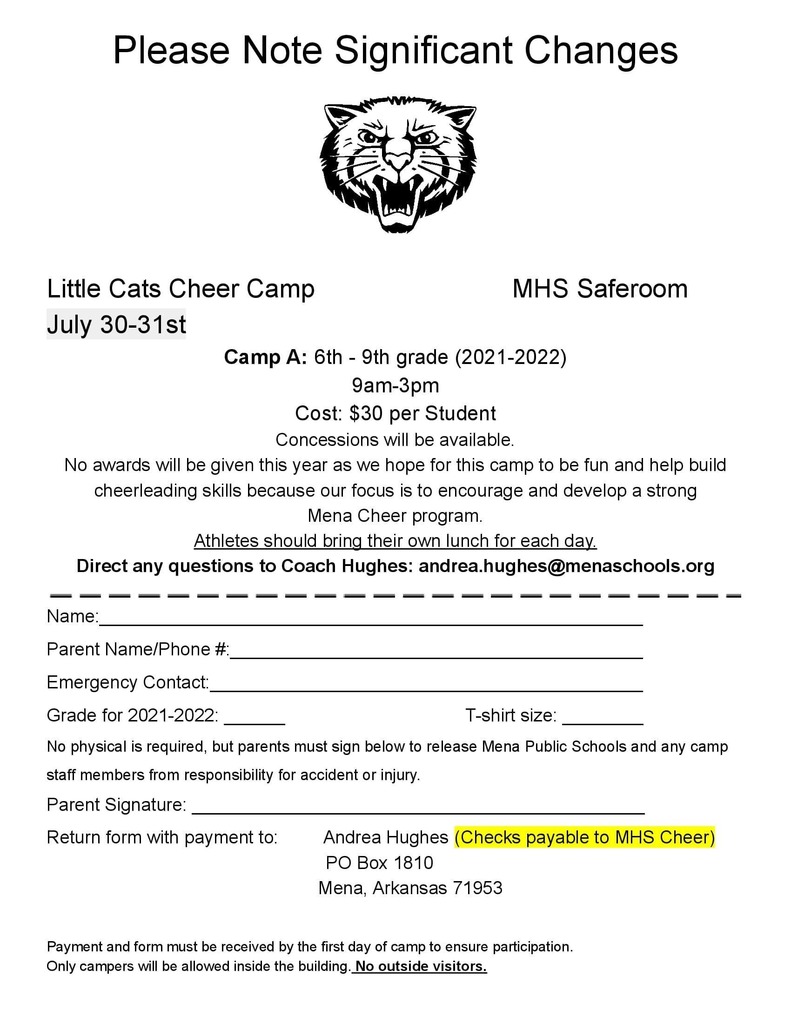 Mena High School teachers Colby Singleton & Bernice Philpot are leading MHS students & students from around the area through the first day of ACT Boot Camp in the Performing Arts Center today!!!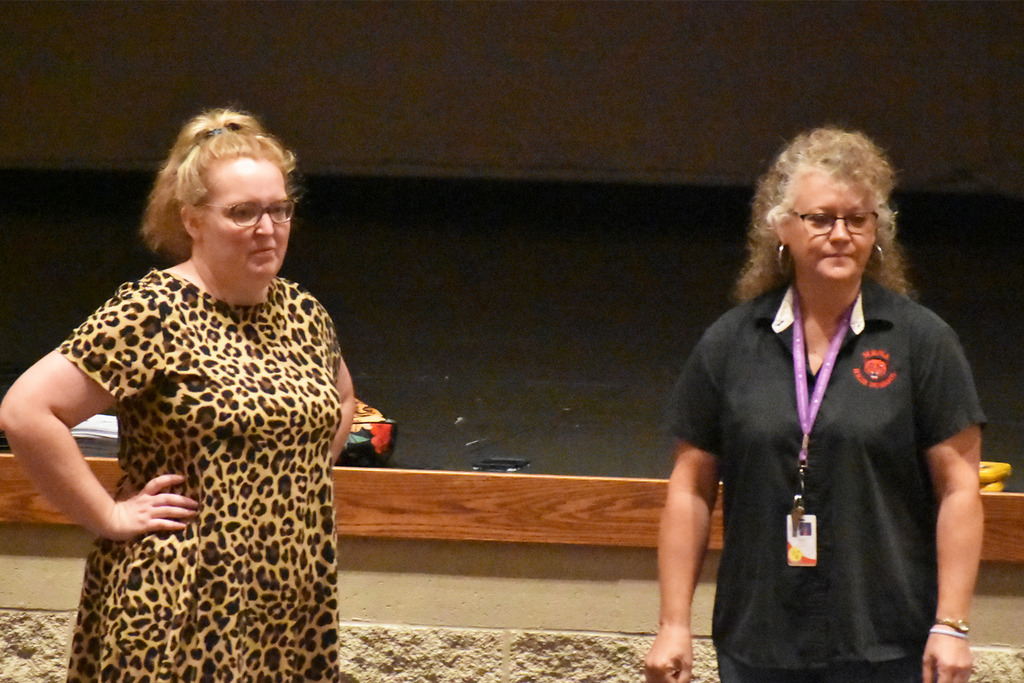 Lets welcome REAGAN PETERS to the staff at Mena Middle School!! Hello, my name is Reagan Peters. I graduated from Southern Arkansas University this past May with my Bachelor's Degree in Elementary Education. I will be teaching 6th-grade math at Mena Middle School, and I am thrilled to work with the staff at Mena Middle School. I recently got married over the summer, and I love sports. I spend a lot of my free time in a gym or outdoors with my family. I am so thankful to be a part of Mena Public Schools. Go Ladycats and Bearcats!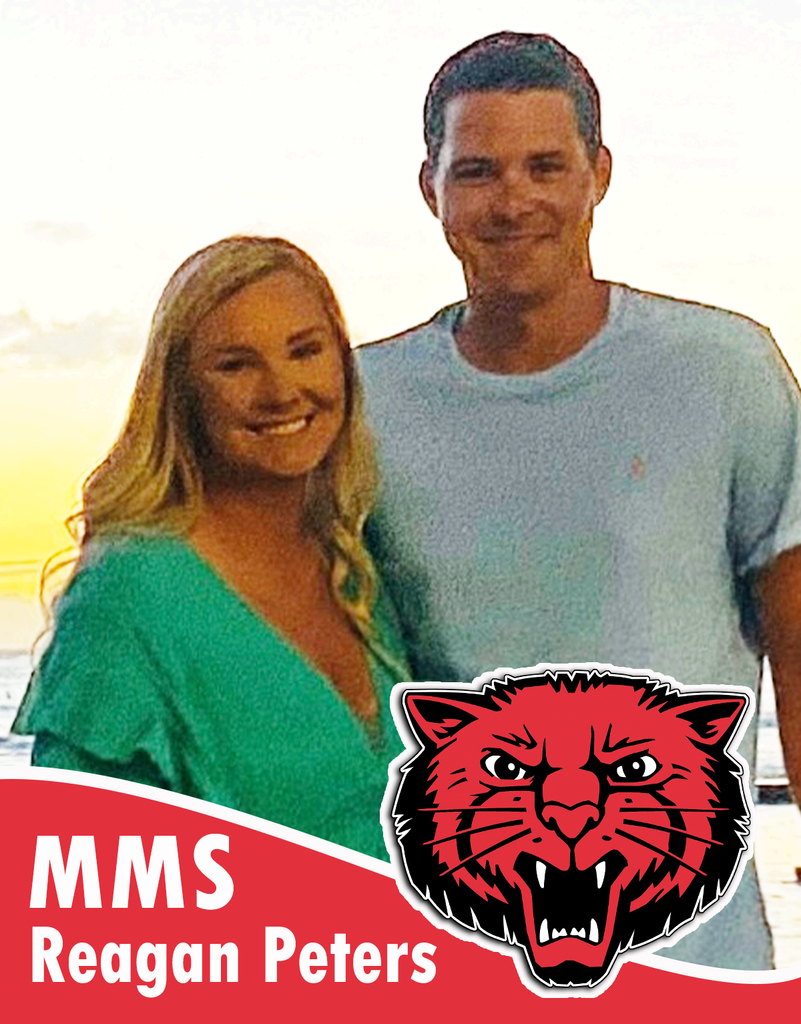 We are so pleased to have SHANNON LYLE on our team at Mena High School this year !!! Hello! My name is Shannon Lyle and I am excited to be the high school counselor! I began my post-secondary work at Arkansas Tech University, completing my B.S. in Mathematics Education in 1996. I obtained a M.S. in School Counseling from Henderson University in 2013. I also have building level administration certification. I have 21 years of experience in public school education. That experience ranges from math teacher to school principal, both at the high school level. I am blessed beyond measure to be happily married with two sons and a step-daughter. I am honored to be a part of Mena High and I am looking forward to getting to know the high school students, helping them navigate this exciting phase of their lives, and assisting them on their journey into the next phase of career, college and life!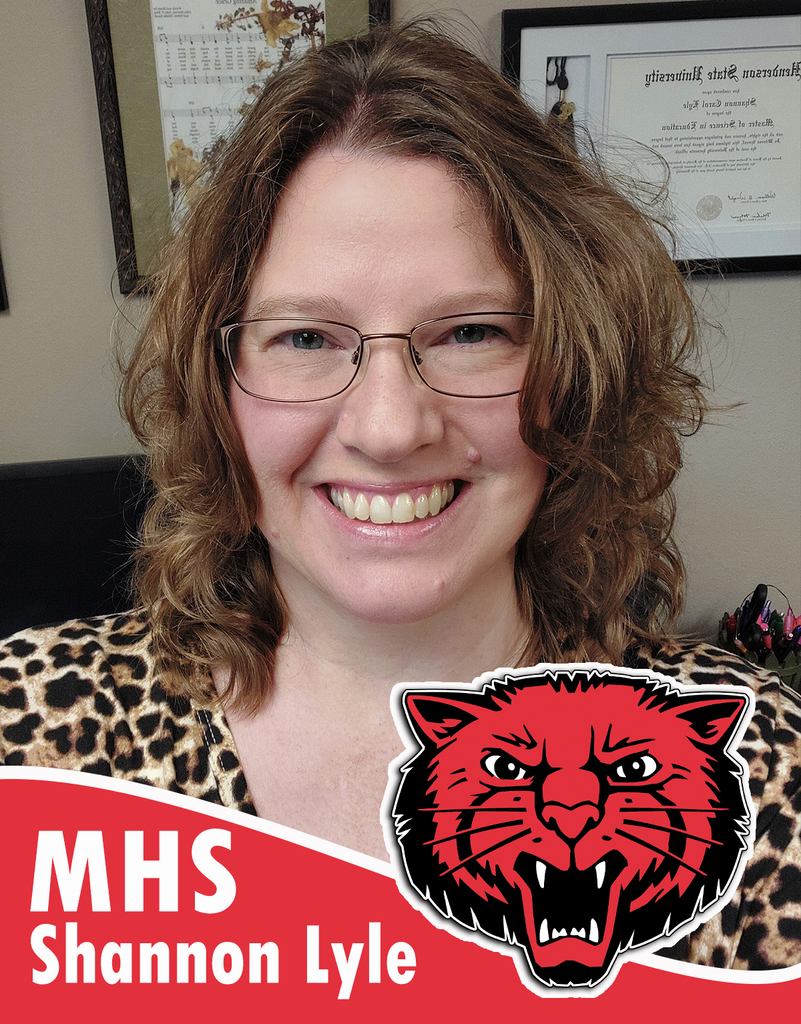 What is your teen doing this summer? JR WHITE missed senior pictures this year! So here is one from Army Boot Camp at Fort Benning Georgia! GO JR !!! GO BEARCATS!!!

A great new crew member has come on board at Holly Harshman Elementary. Lets welcome LIBERTY JACOT to the 4th grade hallway. Hello, my name is Liberty Jacot and I am blessed to be teaching 4th grade ELA and Social Studies at Holly Harshman Elementary. I hold a Bachelor of Elementary Education and a Master of Education Leadership. I have 11 years experience in teaching and intervention in upper elementary. I am honored to be serving my community alongside the dedicated, talented staff of HHE.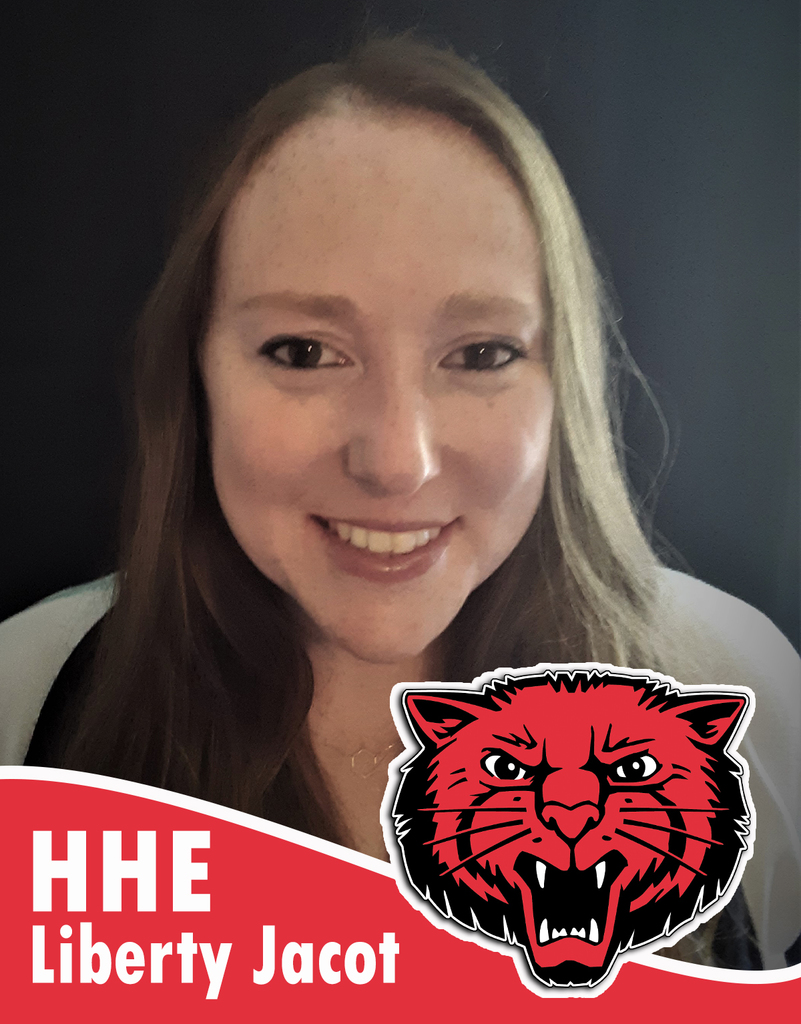 Mena High School Class of 2022 Senior Pictures were taken earlier this week.... GO SENIORS!!!!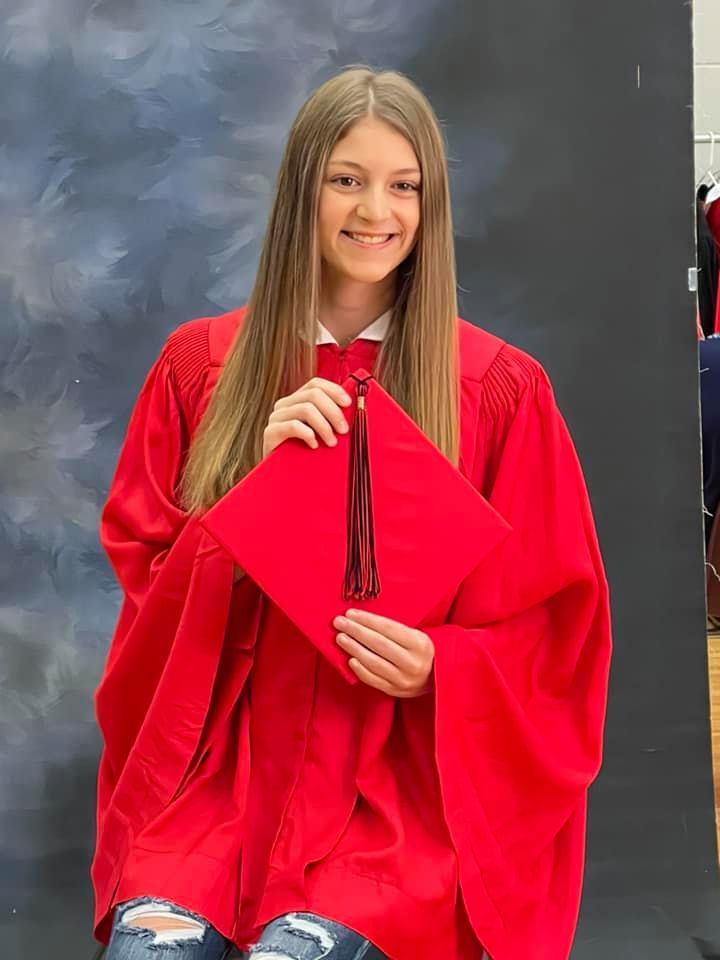 WAY BACK WEDNESDAY!!! 2002 was a good year.... I'm sure these Bearcats would agree... If you know who they are tag 'em up !!!!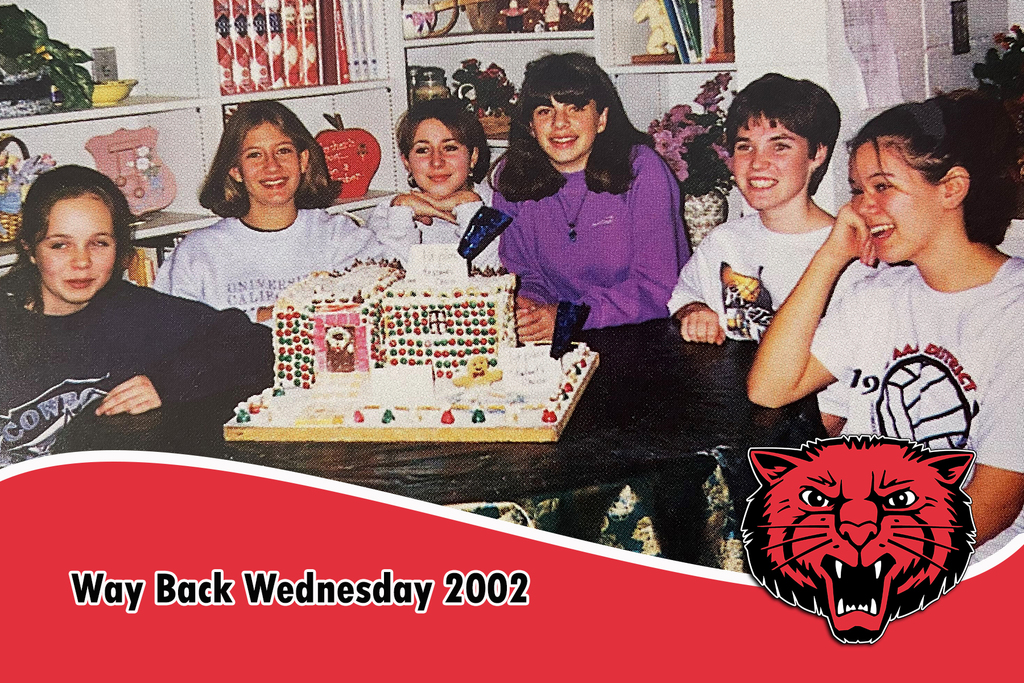 Over the last few weeks we have had the pleasure of introducing the new staff members at Mena Public Schools & today we would like to welcome TIMOTHY WALSTON. My name is Timothy Walston and I am a 2001 graduate of Mena Public Schools. I attended Ouachita Baptist University where I graduated with a BA in Music and a BA in psychology. After that, I began my career in education where I taught high school band and choir for 11 years at Wickes and Cossatot River School Districts. I got my masters degree in school counseling from Henderson State University in 2011. Part of that time I was band director, I was also part time counselor at Vandervoort Elementary School. For the past four years, I have been a full time elementary and high school counselor at Wickes Elementary and Umpire Schools. This year, I will be taking on the role of 9th grade counselor and 9th-12th grade college and career coach at Mena High School. My favorite movie has always been Jurassic Park and my favorite season is fall. I like to play the piano, paint, and I enjoy cooking. I love Mexican food and iced coffee. I also love to travel!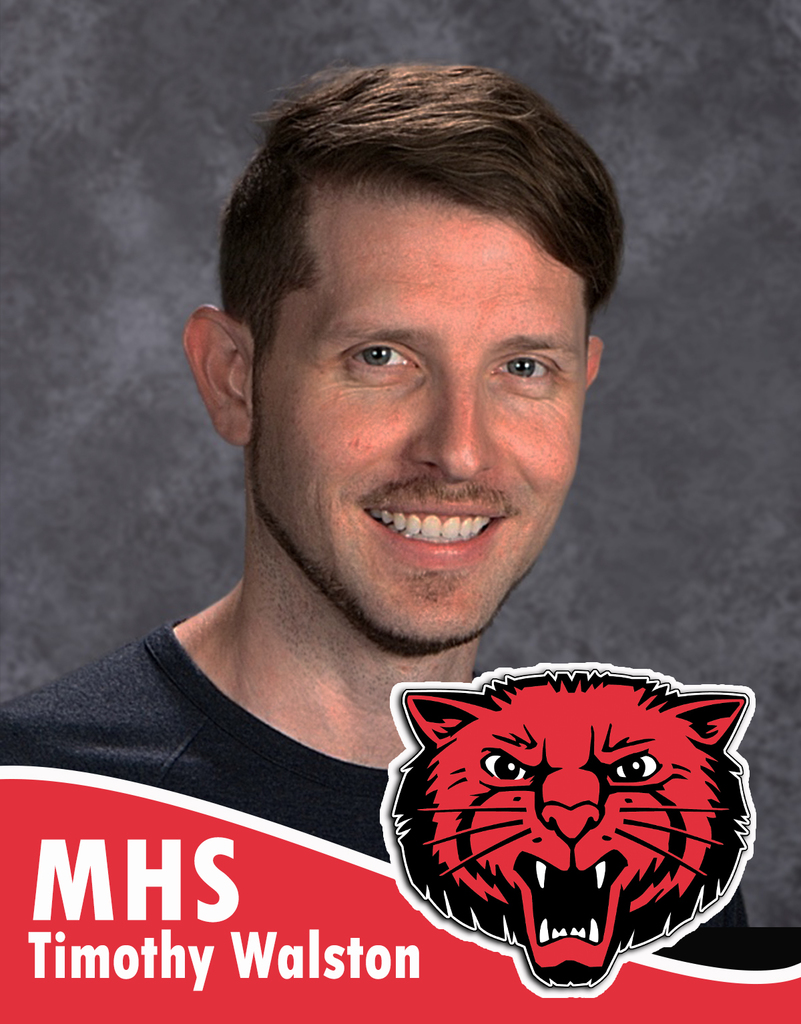 A huge shout out to Mena High School Seniors AUSTIN ROSE & JARRETT BURGER. Austin & Jarrett finished 15th in the 2021 HS National Championship Team Tournament Standings. They were only able to land two keepers, weighing 2lbs 10oz, on Friday. Unfortunately that was not good enough to qualify for Saturday's World Finals. Great job Basscats !!!!
https://highschoolfishing.org/saf-live/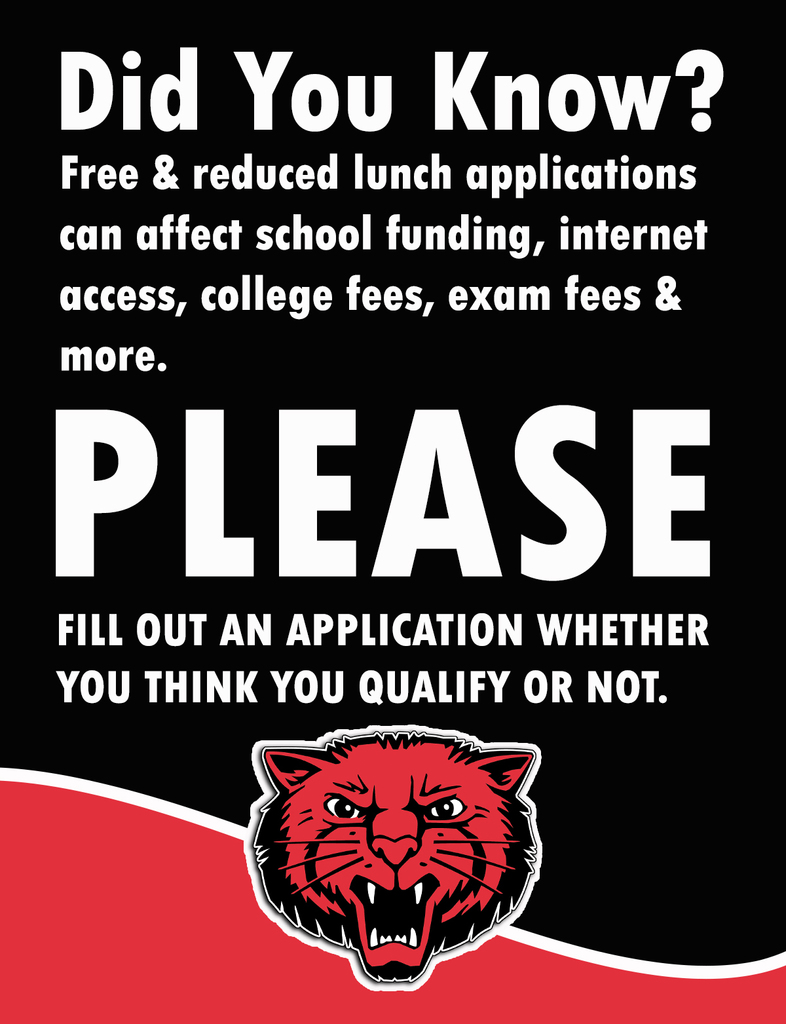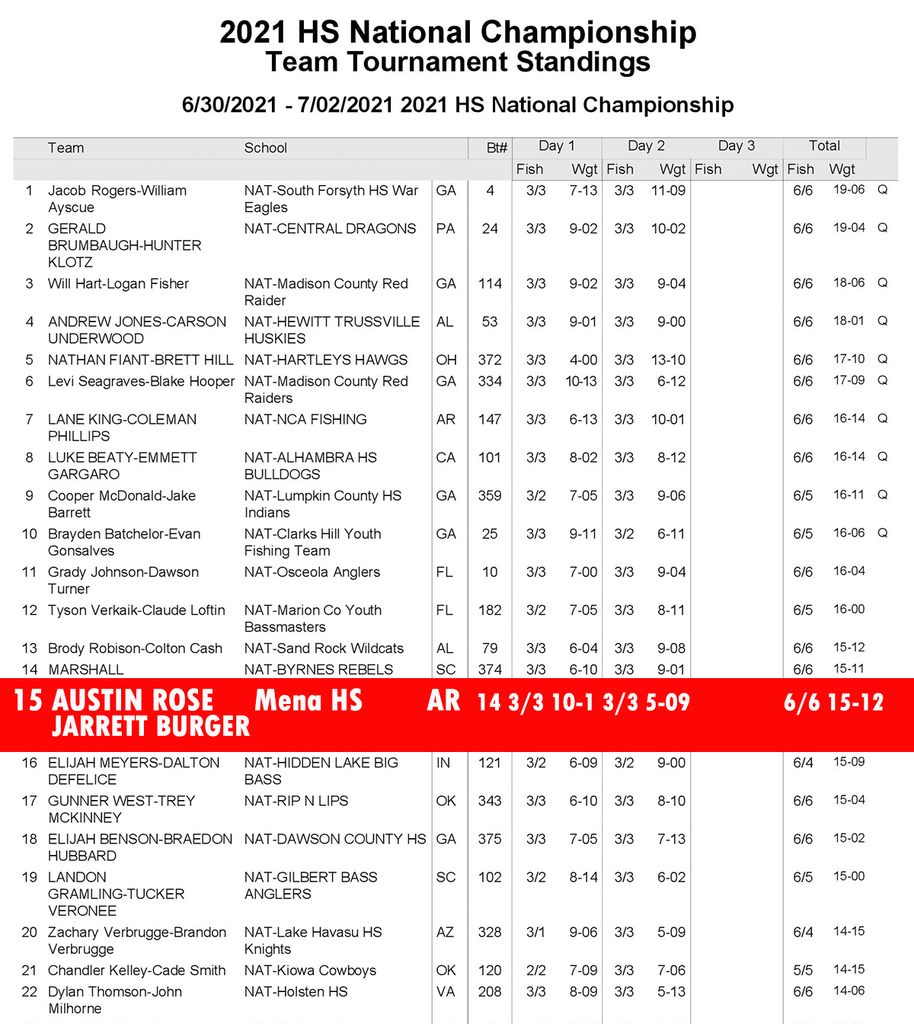 MRS. CARRI CRANFORD will be a new face in the first grade hall at LD this year. We can't wait to see her in action. Hello! My name is Carri Cranford and I will be teaching 1st grade at LDE this year! I graduated from UALR in 2007 with a degree in Early Childhood Education then obtained my Masters in Educational Leadership from ASU in 2016. I am from North Little Rock, AR and taught there for 12 years then moved into a Multi-Classroom Leader position for the past two years. I just got married this summer and have a 16 year old daughter. We reside in Sims, AR. We love traveling, camping, and spending time with friends and family. I love teaching am so excited to be at LDE!!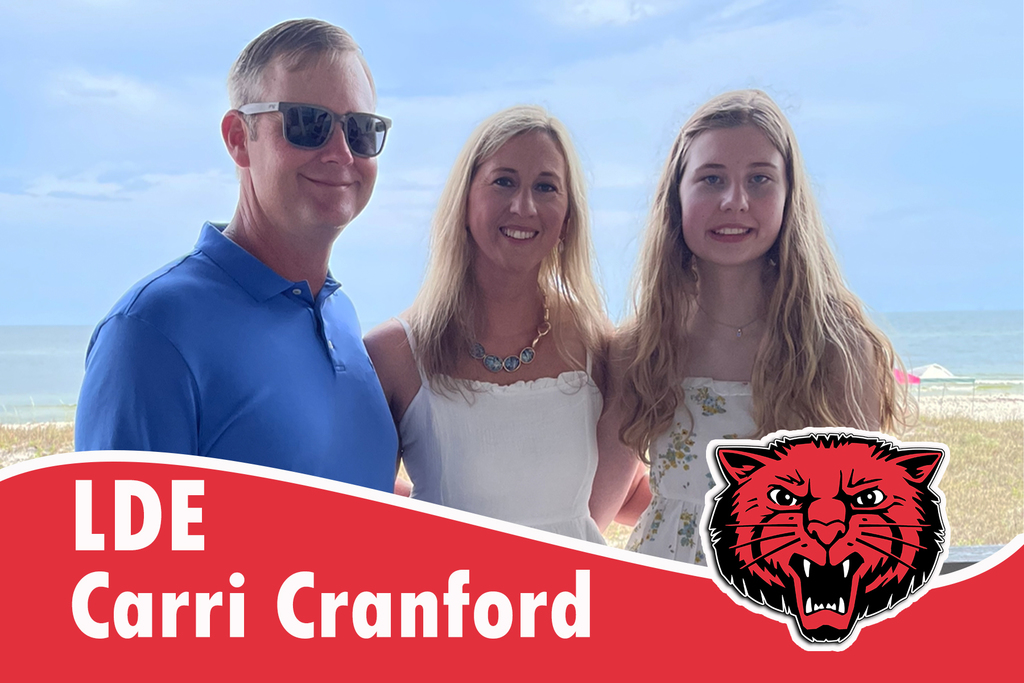 Welcome BETHANY MEADERS to LDE !!! My name is Bethany Meaders. I have 22 years of teaching experience and am excited to be teaching resource classes at Louise Durham Elementary. I am married and two awesome daughters. We have relocated to the area from Texas and are loving this beautiful state of Arkansas. We enjoy traveling, hiking, biking and kayaking. I'm looking forward to a great school year!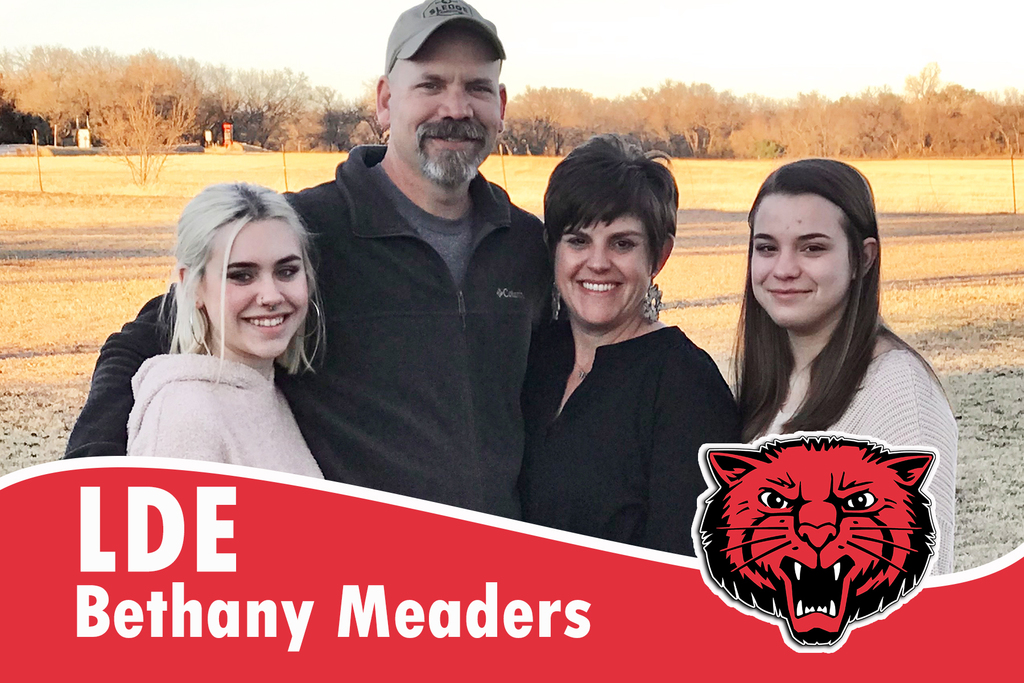 This week the Mena FFA 2021-2022 Officer Team participated in an officer retreat in Hochatown, OK! During this week the officer team bonded and worked on setting new goals for this coming school year. As well as, worked on this years program of activities for the Mena FFA chapter. The officer team also took the opportunity to watch the movie "Greater" and do a campfire reflection on how they could take the values and lessons from that movie. Reflecting on how they could incorporate those values in their daily lives and how they could implement them in our FFA chapter. The officers also got to have some fun this week as well! The team got to work together to conquer the Hochatown Maze, went axe throwing, and paddle boarding! This years team is excited and ready to lead our chapter this year!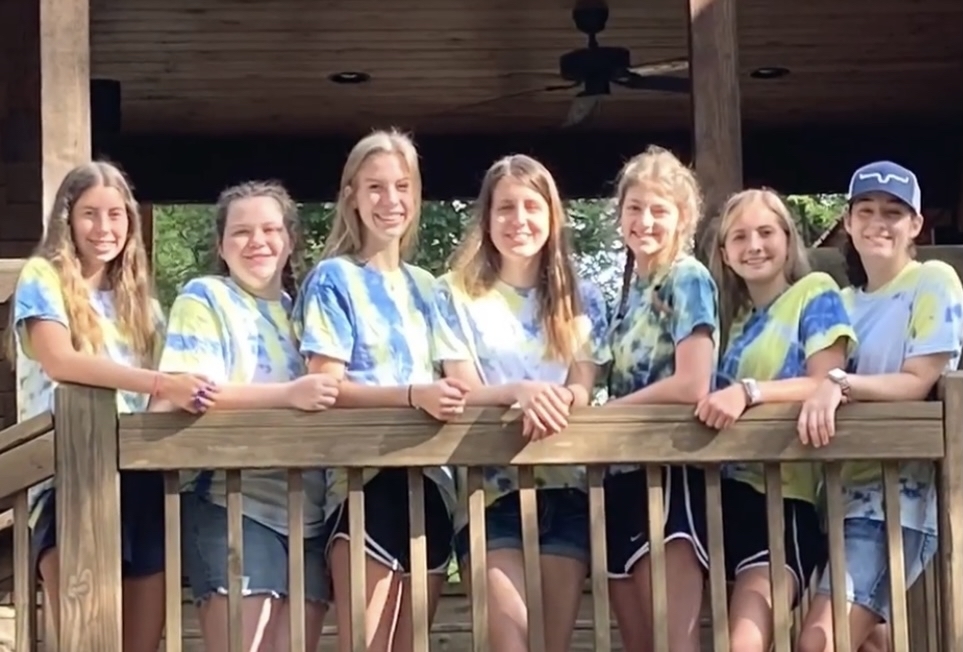 BASSCATS IN 2nd AT DAY ONE WEIGH IN ! Austin Rose & Jarret Burger weighed in a 3 fish limit today at the High School Fishing World Finals. The tournament is being held on Lake Hartwell in Andersonville, South Carolina. The duo weighed in 10 pounds 1 ounce for the day & trail the leaders by just 12 ounces. Good luck on Thursday Basscats & thank you for representing your school & hometown in a way we can all be proud of...
https://highschoolfishing.org/saf-live-leaderboard.php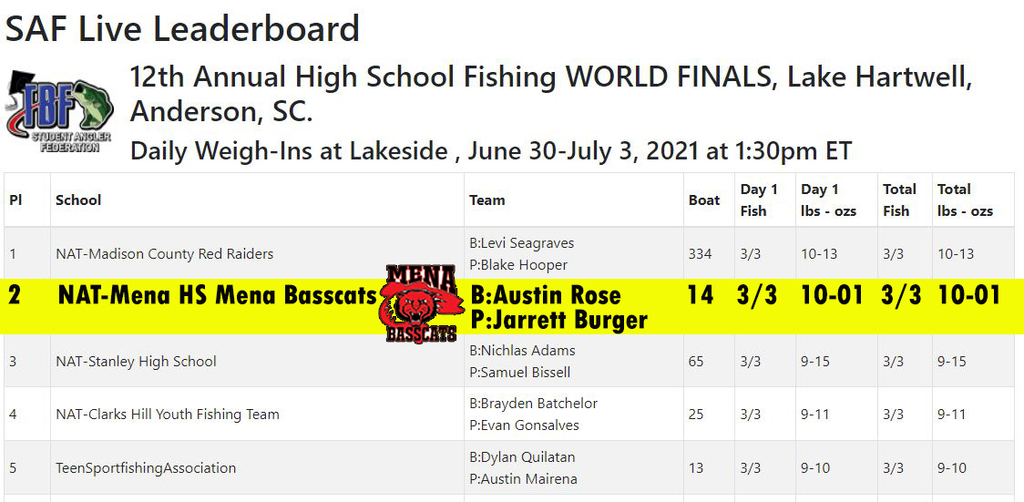 SHELBY GARCIA will be joining the staff at Louise Durham in 2021/2022. Please help us welcome Shelby to the Kindergarten crew! Hello, I'm Shelby Garcia I completed my Bachelor's Degree in Early Childhood Education from SAU in 2016. Over the past several years, my husband and I, along with our amazing family, have made Mena our home. I had the privilege to work for DMESC for three years teaching Preschool in Mena. My philosophy of teaching is centered on each child that I hope to equip to face today's changing world. I'm honored to have the opportunity to serve our children and community alongside my fellow educators at Louise Durham Elementary.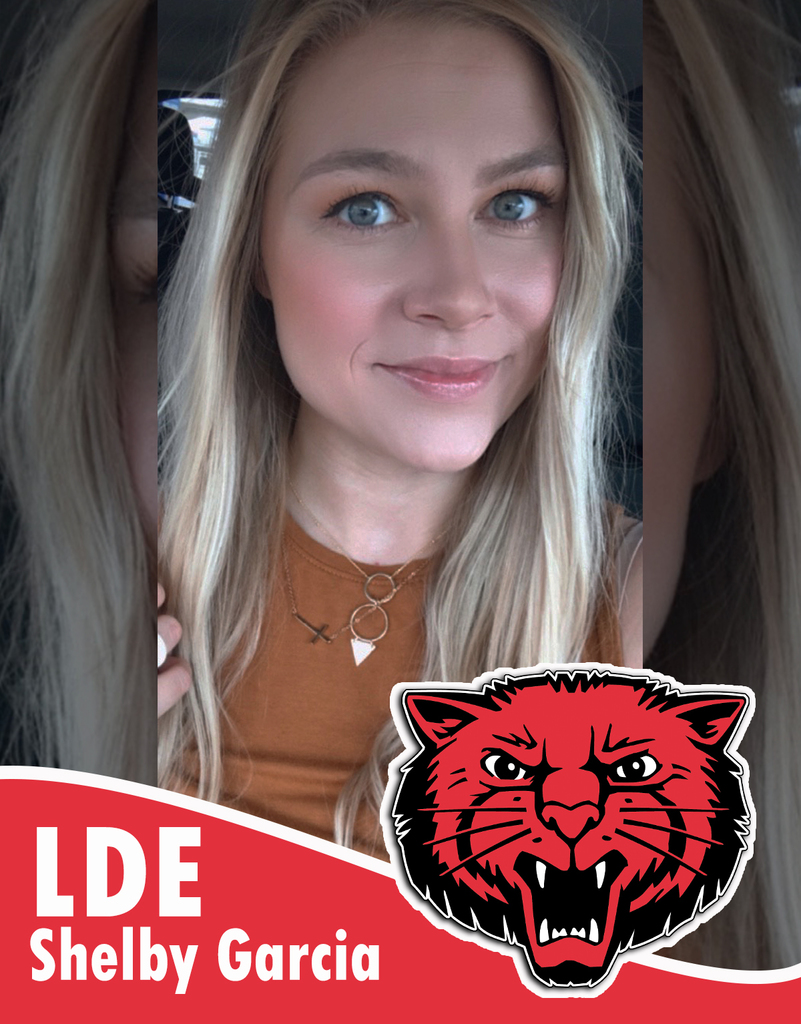 The Mena Public Schools are pleased to welcome a number of new teachers in 2021/2022. One of those is JAQUELINE REDFEARN at the Louise Durham campus!!! My name is Jaqueline Redfearn. I graduated from Southern Arkansas University with my bachelors degree in Elementary Education. I am married and have one daughter. I love to spend time with my family and friends, travel, and do anything outdoors. I am so excited to teach second grade this year!