The Jr. Bearcats got back on the winning track Thursday with an 18-6 victory over Ashdown. Mena will be back in action on November 1st when the play Hackett at Bob Carver Bearcat Stadium. (photos by tara cartwright)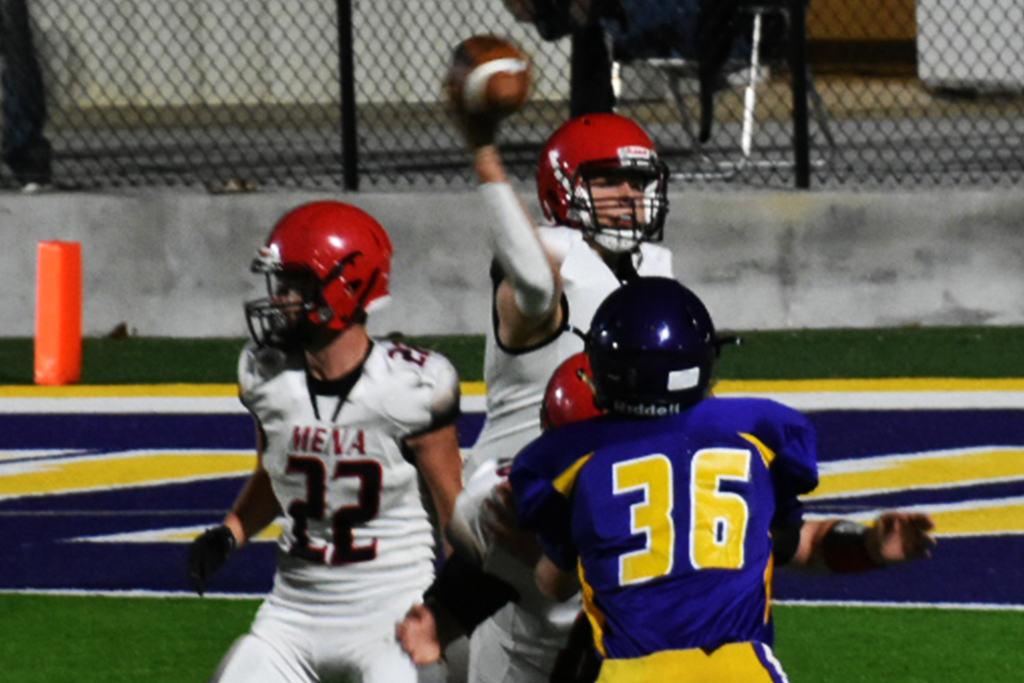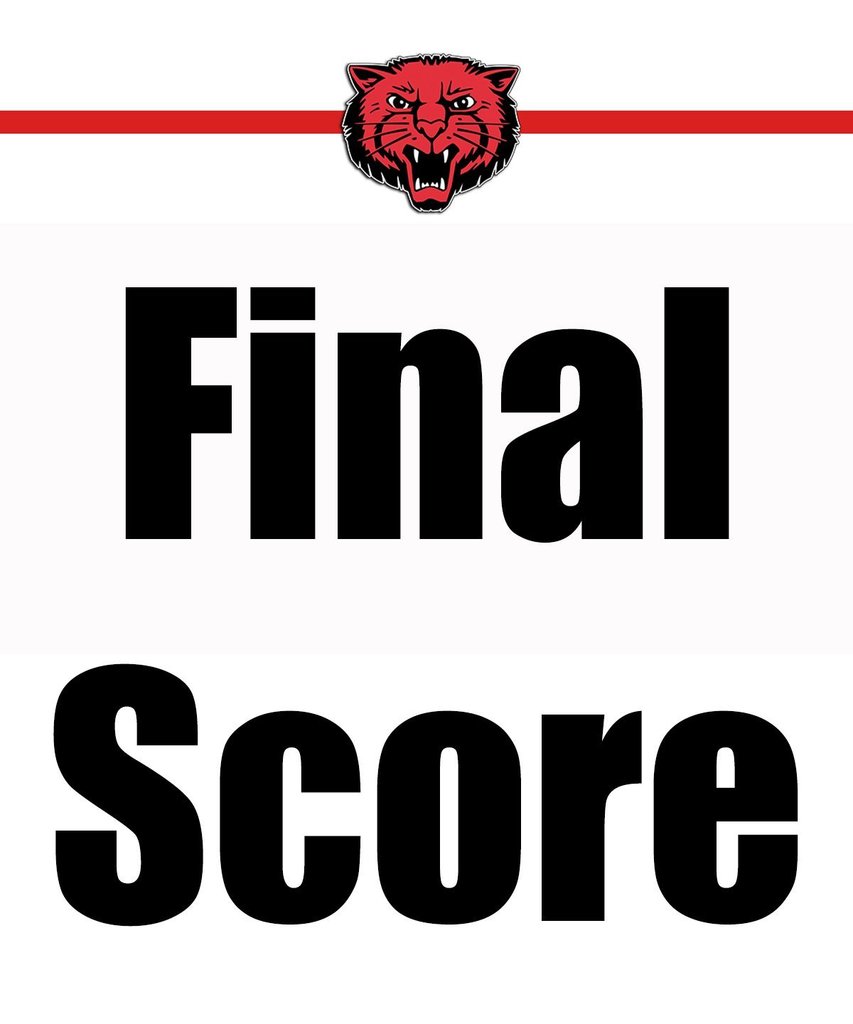 Science Night at MMS is coming up!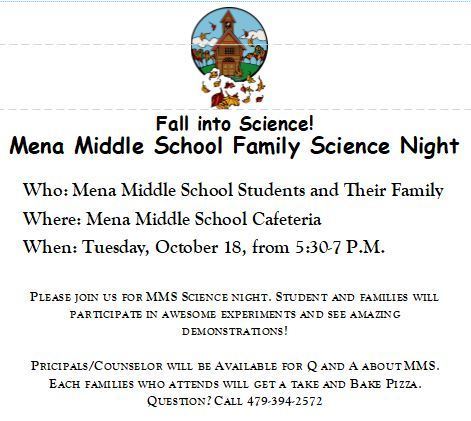 Red Ribbon Week will be here before you know it and Louise Durham Elementary is excited to announce the following dress up days for this year! Red Ribbon Week will be from October 24th to the 28th. Please see the following dress up days below: Monday- No school Tuesday- Follow your Dreams, be Drug Free! (Pajama Day) Wednesday- Catch the Drug Free Wave Wednesday! (Beach/Vacation/Hawaiian Dress) Thursday- I'm too Bright for Drugs! (Wear Bright Colors/Neon/Tie dye) Friday- Team up to Celebrate Life, by being a Drug Free Mena Bearcat (Dress like Twins/Teams in Bearcat Colors)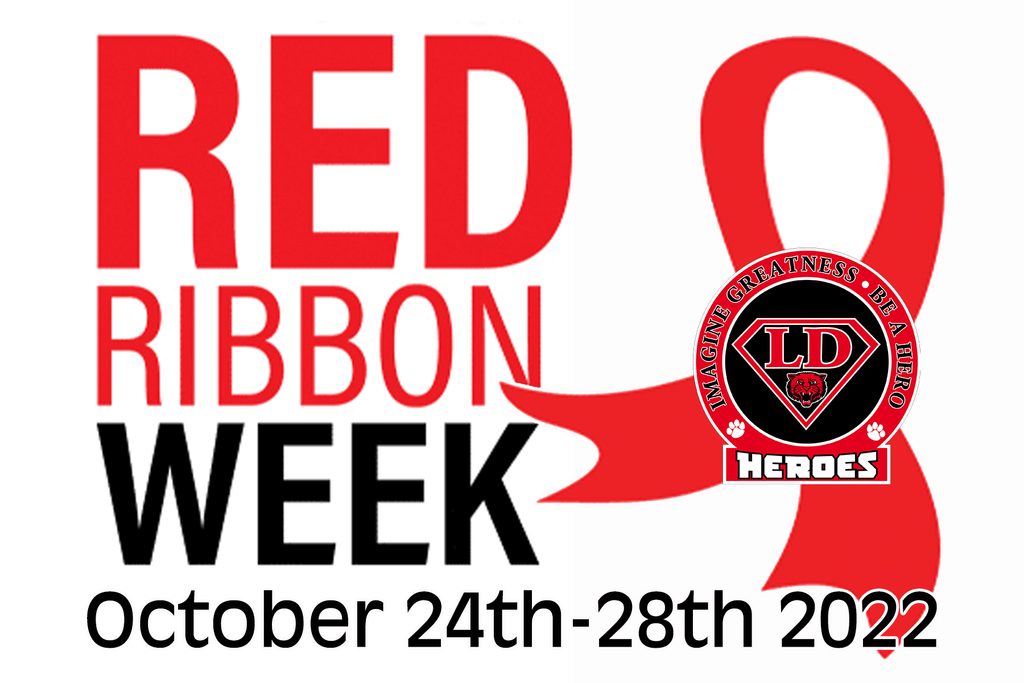 Mena played their first conference game on Friday and had no answers for Arkadelphia. The Bearcats lost by a score of 7-54 and have a record of 3-2/0-1. Mena is on the road again next week at Nashville.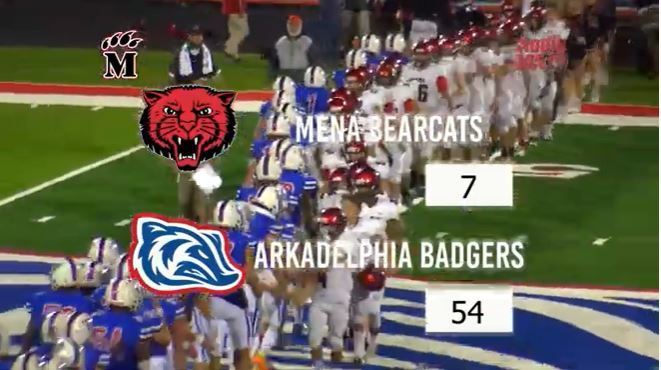 Chance Hughes, Kaylea Parnell, Caroline Cannon, Mallory Farringer, and Kristi Wilson, Advisor, recently traveled to Lake Hamilton for the FCCLA Planning and Election Meeting. Members participated in the election process and learned about upcoming events and meetings at the regional and state levels.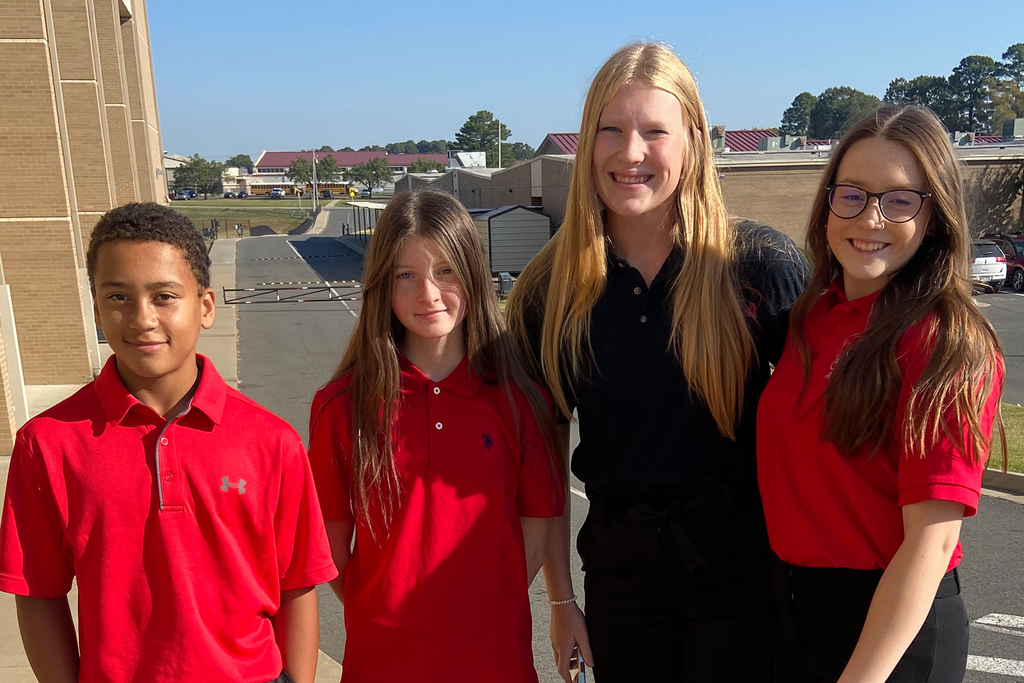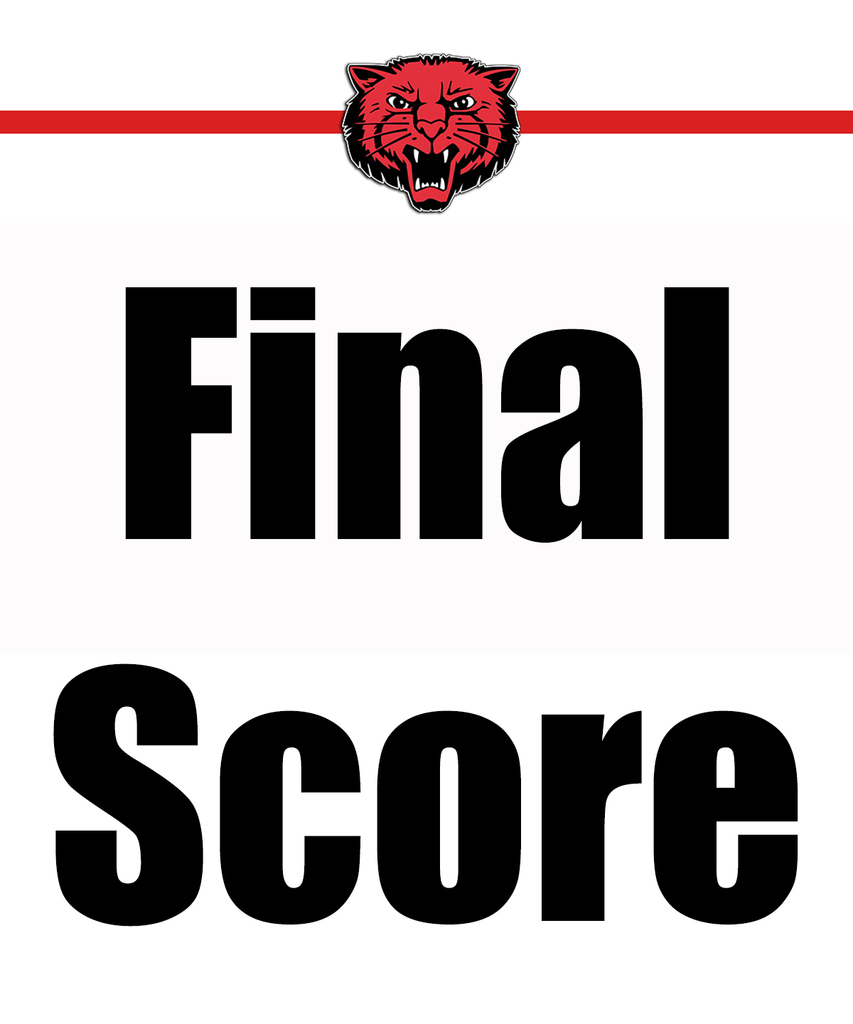 The Holly Harshman Flu Clinic will be October 12. Forms are going home today and must be returned no later than October 7. There are 2 pages that have to be returned. The HHE FERRPA FORM and Health Dept. Form completely filled out front and back before the Flu Shot can be given.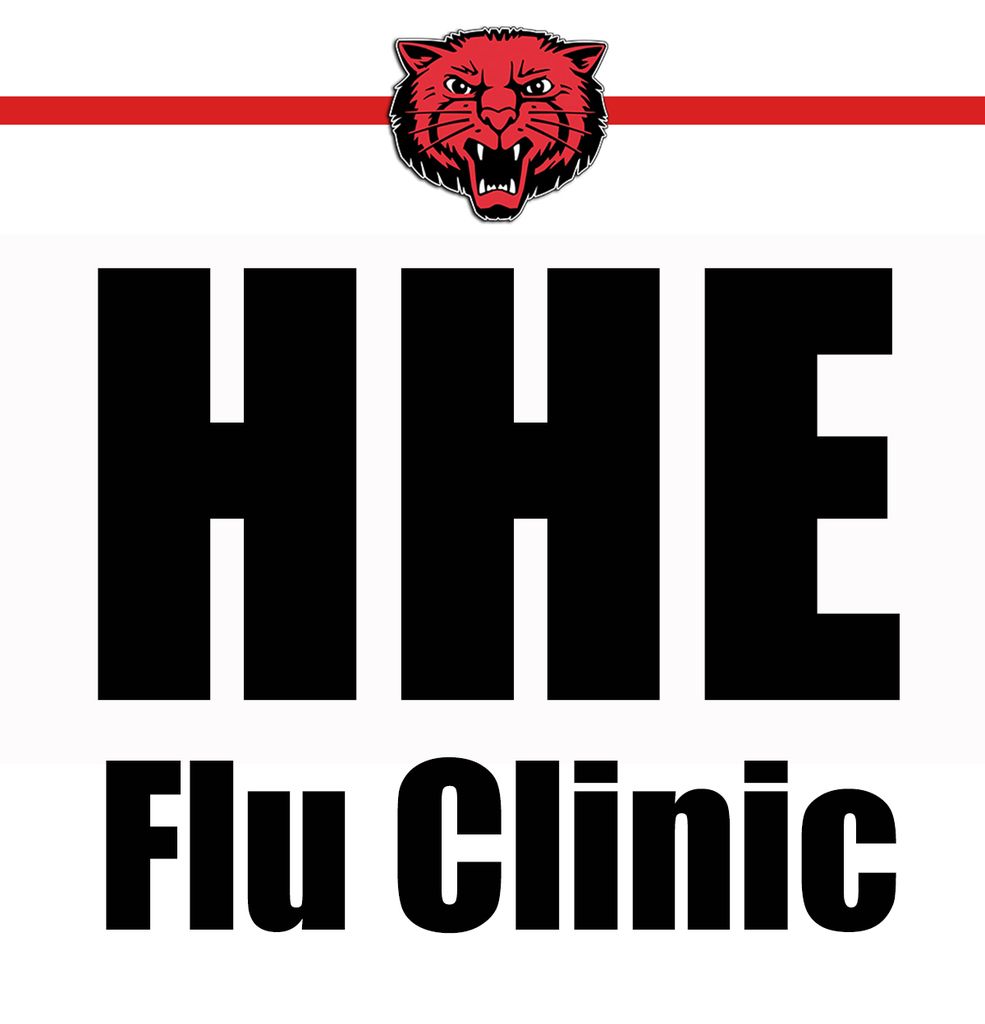 Mena Middle School will host our 9th Annual Christmas Shop. The shop is set up to give an opportunity to some of our kids (who may not get to shop otherwise) to pick out gifts for their parents/guardians. Teaching the gift of giving! We are seeking NEW or very gently used items students would enjoy giving to parents. We will be setting up shop the week after Thanksgiving. If you would like to contribute to our store items may be dropped off anytime between now Thanksgiving week at MMS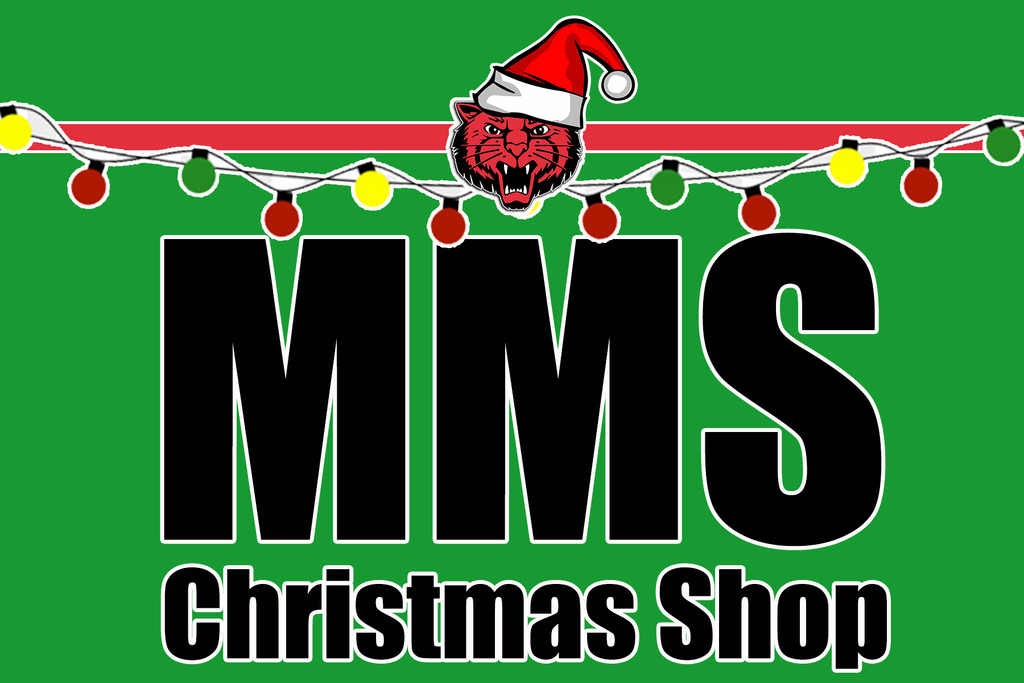 Box tops are now completely online so starting today you can download the app, scan receipts, and help Louise Durham raise money with just a click of a button! You can collect your physical and/or online receipts and scan year around! Our goal is to reach $1,000 this year! If you do not have a student at Louise Durham, you can still participate by selecting our school when creating your account. We hope that each of you will take the chance to support our school with this opportunity. Prizes will be given to the classrooms with the most box tops collected later this school year!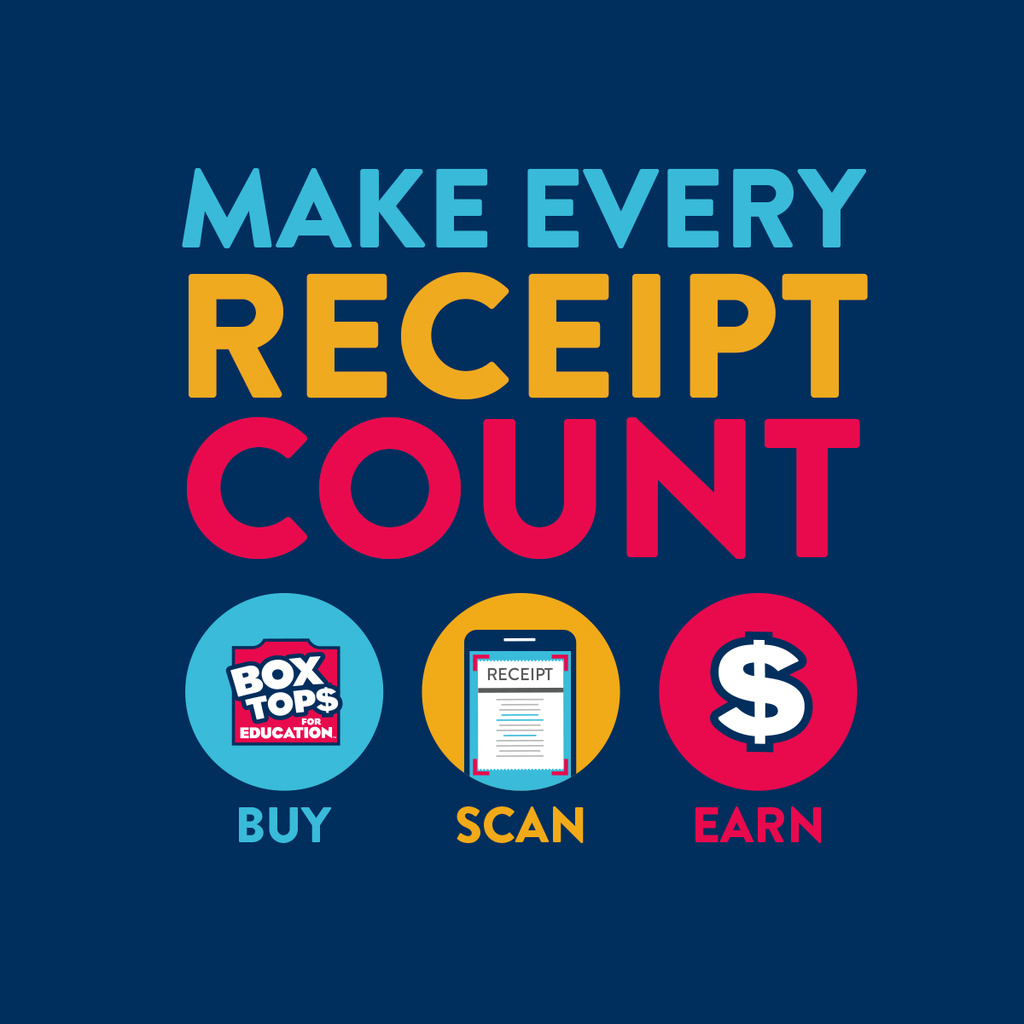 The Mena High School FACS department would like to thank the FFA for donating to the Mena High School "Take What You Need" station. This station services all high school students with hygiene and toiletry products. When FFA found out it was running low on supplies they stepped up to donate! If any community members would like to donate please drop off at the high school office for Ms.Hobson. We accept and need chapstick, men & women's deodorant, men & women's body wash, shampoo & conditioner, make-up wipes, hair brushes, female hygiene products, lotion, body spray, hair ties & bobbie pins, hair spray, snd shaving cream. We would appreciate your support!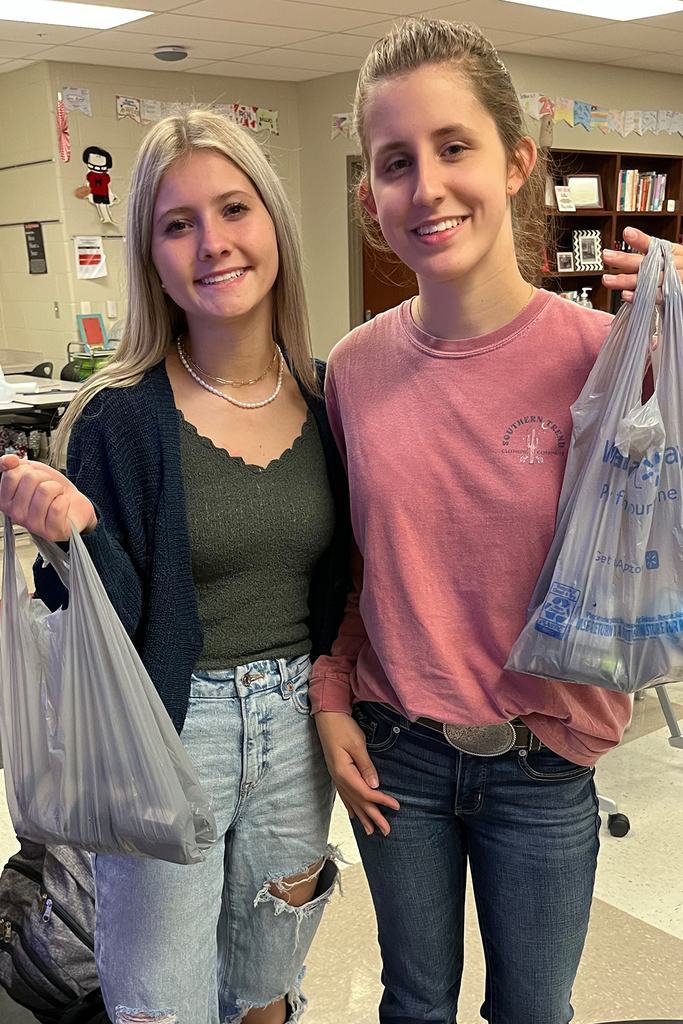 Holly Harshman Elementary students made flap charts about all 10 amendments, then chose one to create a poster that represented it. All a part of Constitution week at HHE.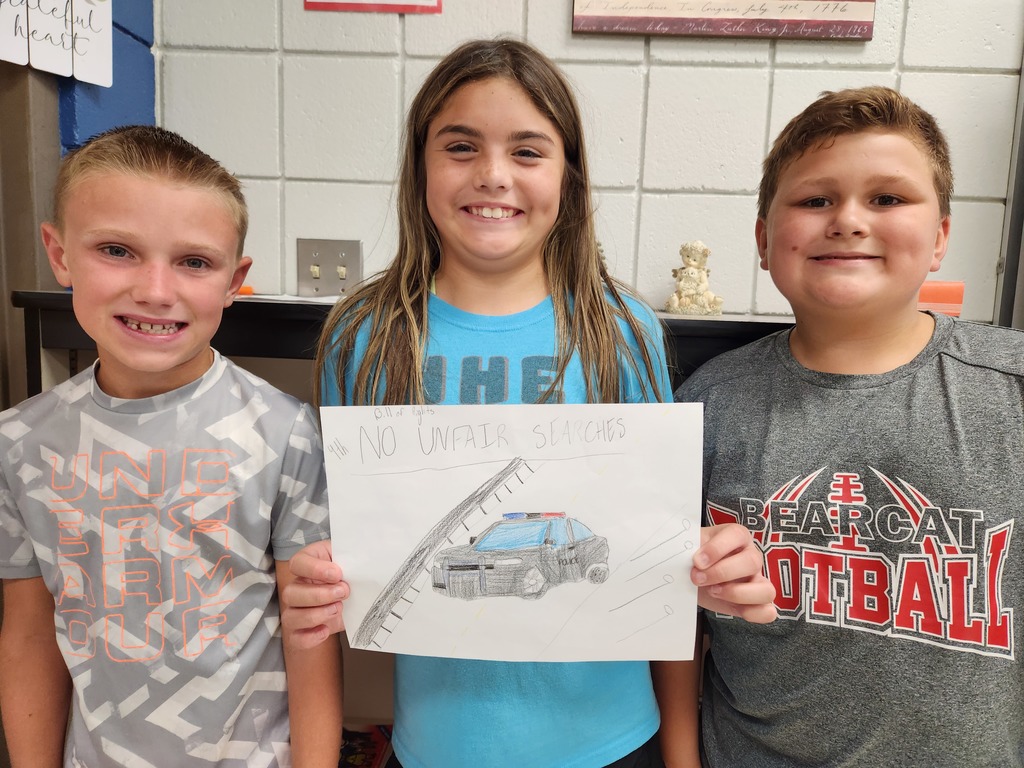 Congratulations to the Mena students who claimed their crowns at the Miss Polk County Pageant this weekend. Brynlee Bahr Miss Polk County - Petite Division Carmindy Aschcraft - Junior Miss Polk County Addi Dollar Miss Polk County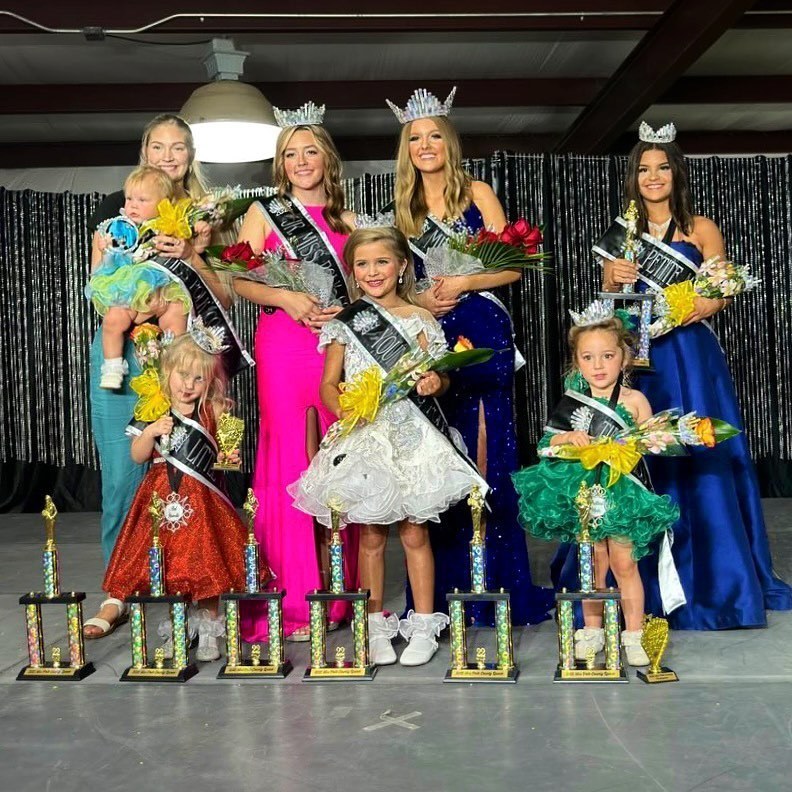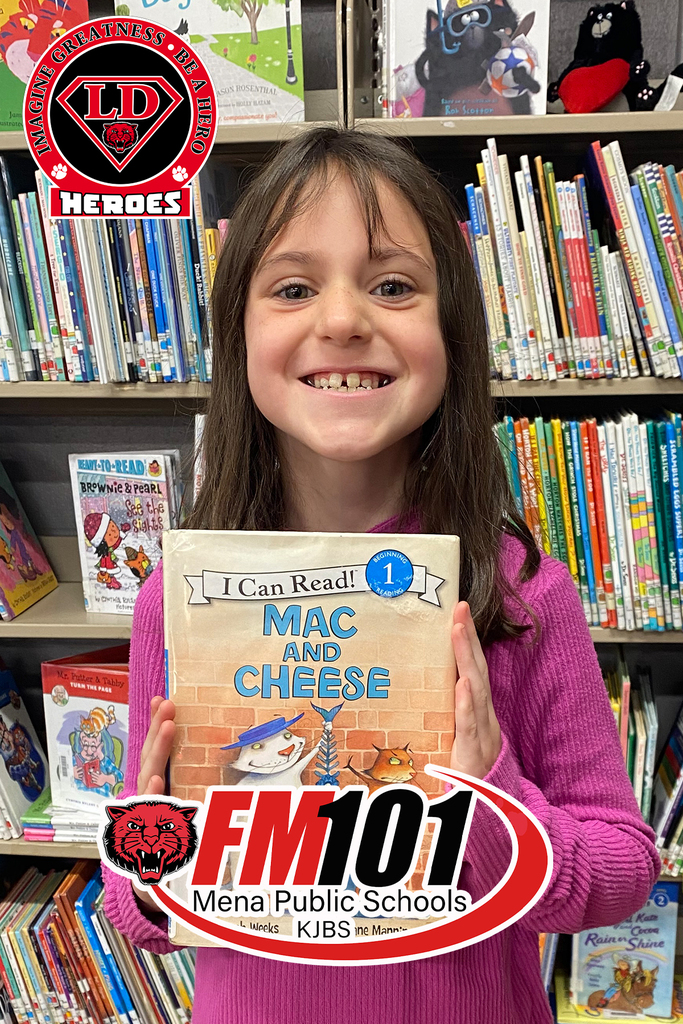 Holly Harshman Elementary held an assembly on Friday morning to recognize their class ambassadors for this school year. An ambassador is someone who embodies the school he or she represents. Ambassadors will have the responsibility of greeting news students and helping them acclimate to their new school. They will also help with activities and interact with visitors among other duties. This years ambassadors are: KAELIN AUSTIN & DRAVIN PARSONS - MS. JOHNSON ANNABELLE SPRAGUE & KEATON SHORES - MS. LYNCH ALIDA NEWBOLT & JOSH FERRINGER - MS. WILLIAMS PRACHI DESAI & LEVI LAWRENCE - MS. WIMBERLY JOSCELYN BATES & PEYTON TIDWELL - MS.NEWBOLT SKYLAR BAHR & WYATT NEWBOLT - MS. MONTGOMERY JAYDIN HUGHES & TRISTAN GARCIA - MS. BROWN JOCELYN STIPE & AARON BELCHER - MS. JACOT EMMA VIEIRA & DILLON MCCLARA - MS. STERNER RAYLEIGH ALLEN & DAWSON MANLEY - MS. SCOTT MORGAN KNITTIG & WADE TODD - MS. CARTER CALI NEWBOLT & RYLEN VEKRE - MS. PETERS JULIE EMRY & WILLIAM WRIGHT - MS. FORD LILLY CUDE & JOSHUA SLAPE - MS. GOLDEN DAELYN BROACH & KRUZ COLE - MS. WEIL CAYLEE BRITT & AARON ERICKSON - MS., SCHAUBLE JOLENE EDWARDS & MADDOX MITCHEL - MS. WHITE BRYLEE TITSWORTH & TREVOR THOMAS - MS. PARSONS ELEANOR BRADLEY & WALKER VEKRE - MS. REEVES RILEY HILL - MS. BARRETT This is a huge honor for these students and they deserve our congratulations for setting a good example for other students and representing HHE in a positive manner.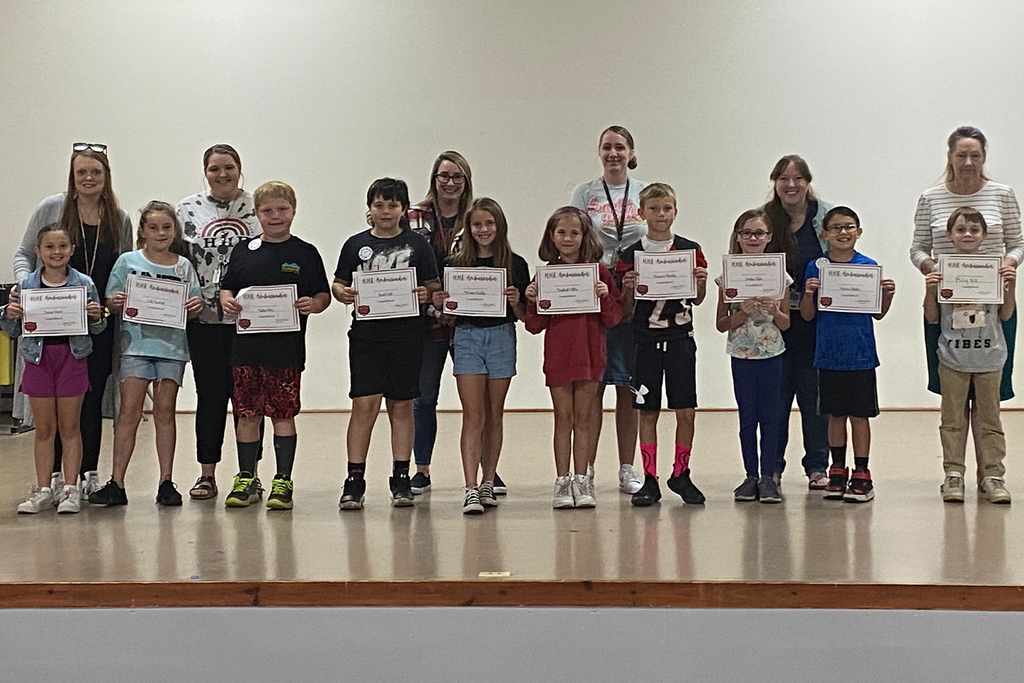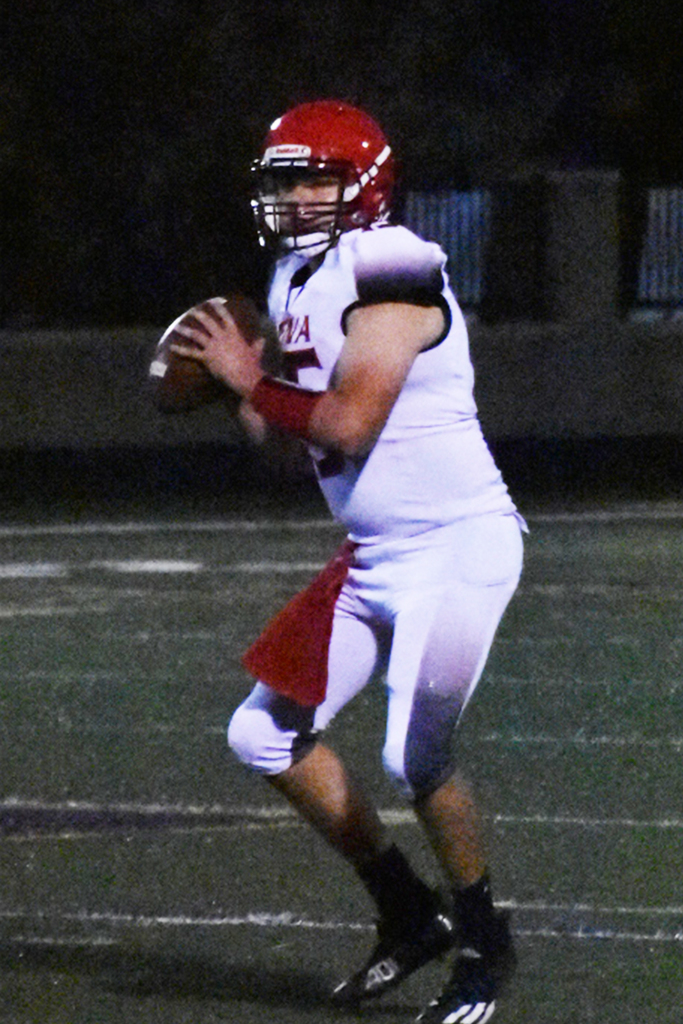 It was a good day for Mena Golf at the District Match played at the Magellan Golf Couse. The Ladycats finished as the runner and Bearcat Evan Leonard qualified for the state match.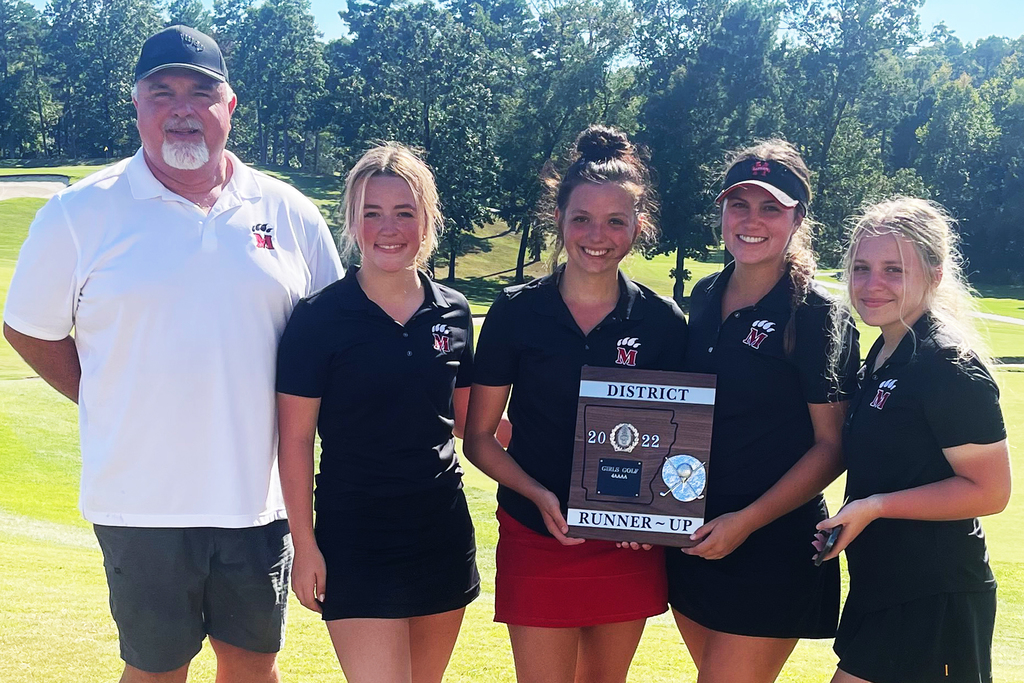 Grandparents Week continues at Holly Harshman Elementary. Grands are on campus during library time to read and spend time with our students.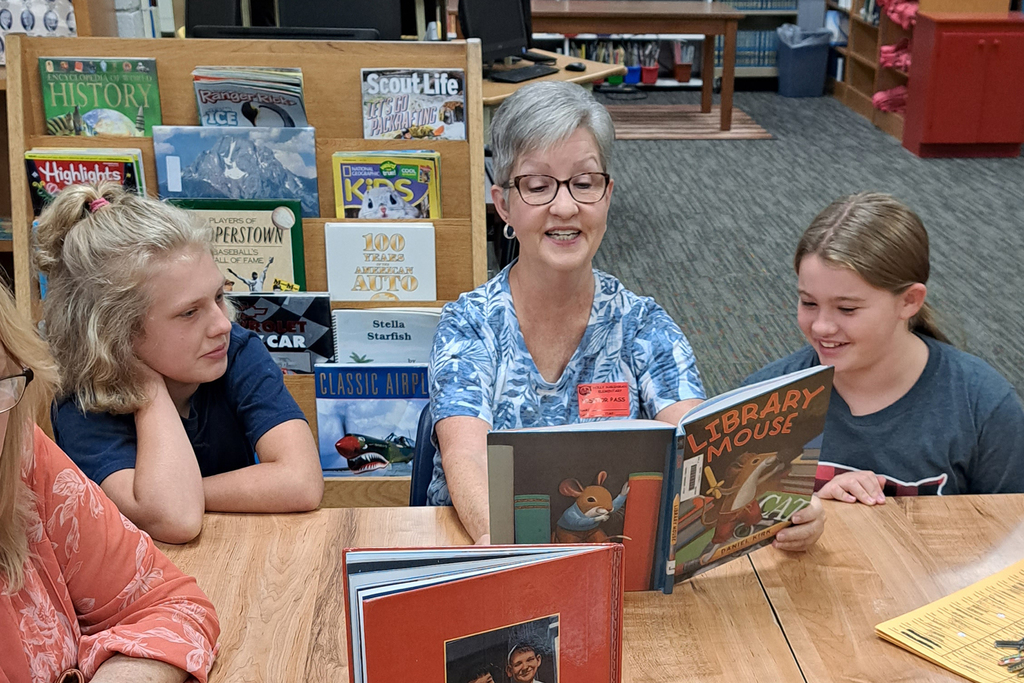 Mena Middle School recently held Student Council Elections. The MMS Student Council for the 2022 – 2023 school year are: 6th Grade Representatives: Hank Rose Lynda Maechler Francesca Vacca Kinley Cox 7th Grade Representatives: Jakob Hostetler Vaungh Vacca Paeyton Hostetler Brynlee Bahr 8th Grade Representatives: Tycen Baber Serenity Ehret Parker Koppein Leah Rexrode