At Mena Public Schools we are very excited about our students recent achievements on the ACT Test. Including SAM CROSS. Sam is a junior at MHS & scored a 30 on the February ACT. GO SAM ! GO BEARCATS ! For more information on the ACT follow the link
https://www.act.org/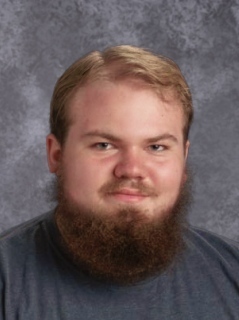 Congratulations to the following the teams and individuals who recently competed in the Southern District Virtual LDE's! Parliamentary Procedure: 4th Place Lauren Beck-Creed Speaking: 6th Place Conduct of Chapter Meetings: 2nd Place In order to move on to the State LDE Contest teams or individuals must place first or second in their contest. Congratulations to the Mena FFA Conduct of Chapter Meetings team! They will compete on April 19th in Hot Springs at the State Contest.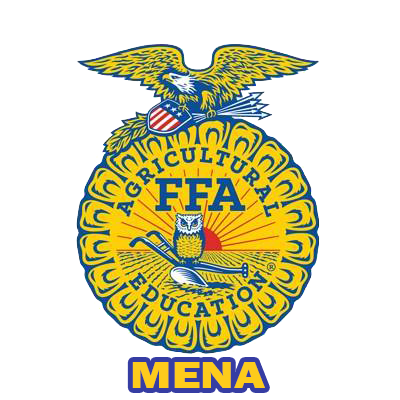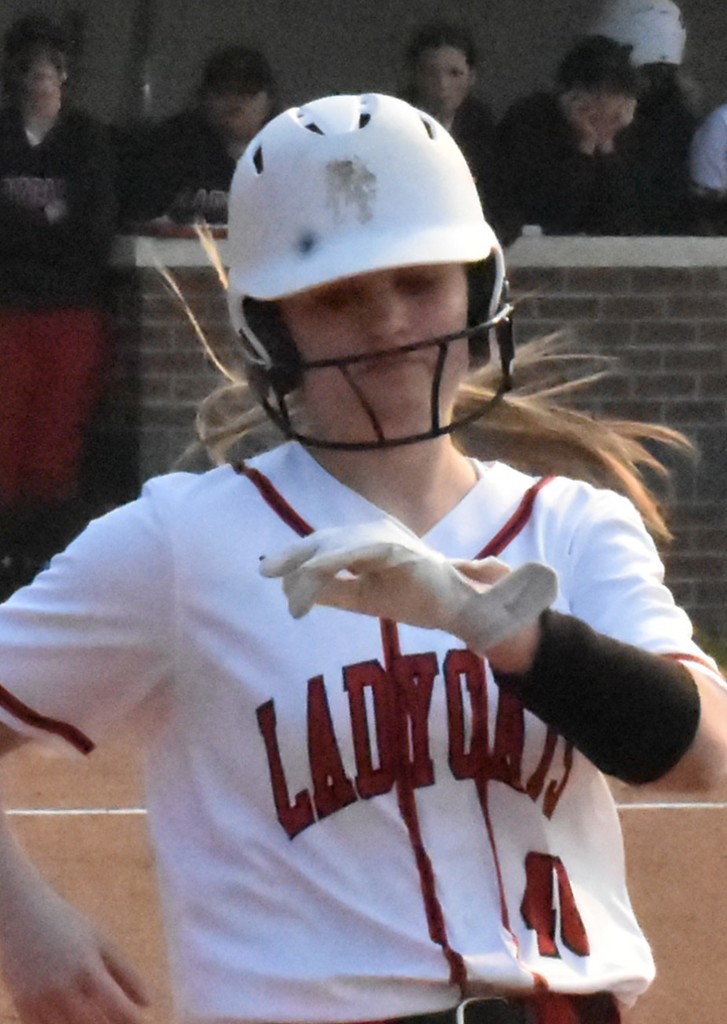 Thank you Carolyn and Daxx for the drinks and popcorn today. Mrs. Johnson's room really enjoyed it. Y'all are the BEST.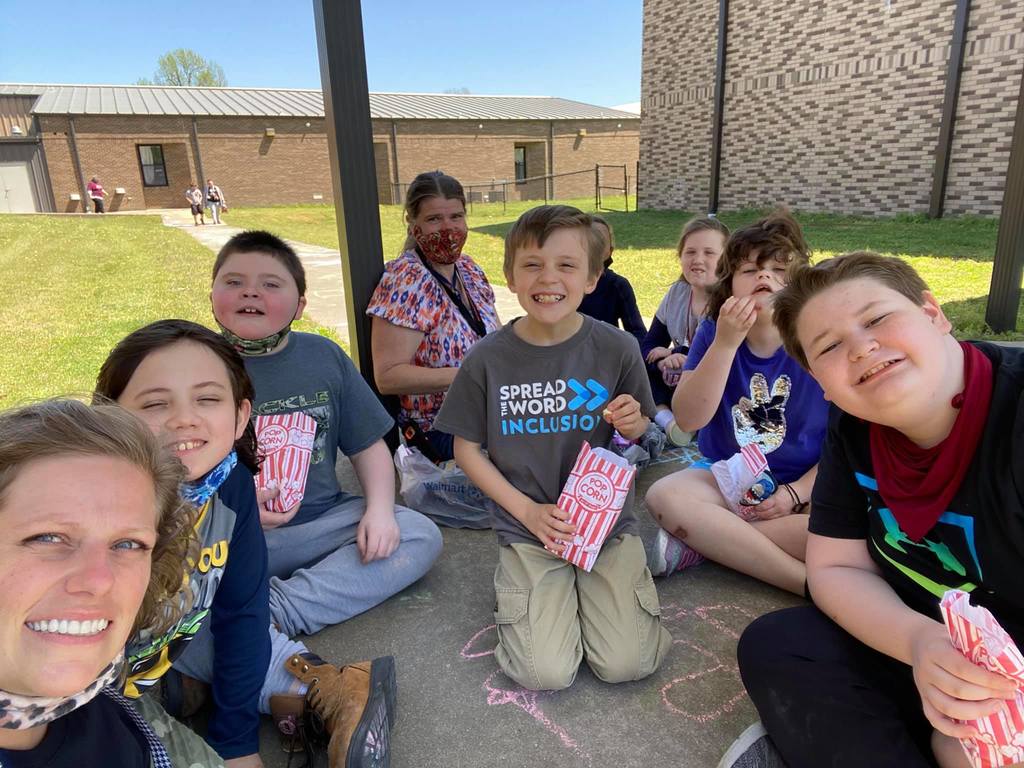 Congratulations to the Mena FFA Nursery and Landscape team! They placed second at the State CDE contest yesterday in Hot Springs. Congratulations to COOPER ANDERLE on being the State high individual!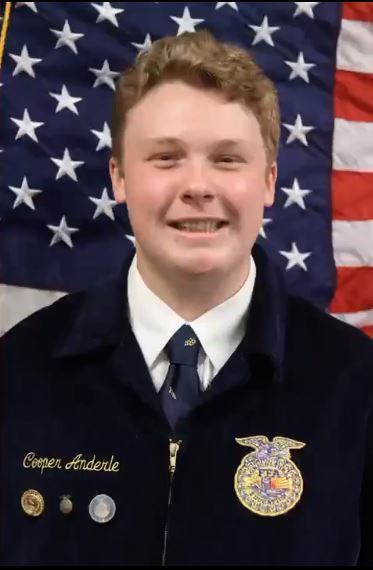 A representative from Herff Jones was at Mena High School this morning delivering cap & gowns to the graduates of 2021. If your senior did not pick theirs up they will be available in the MHS office & cash or check will be accepted.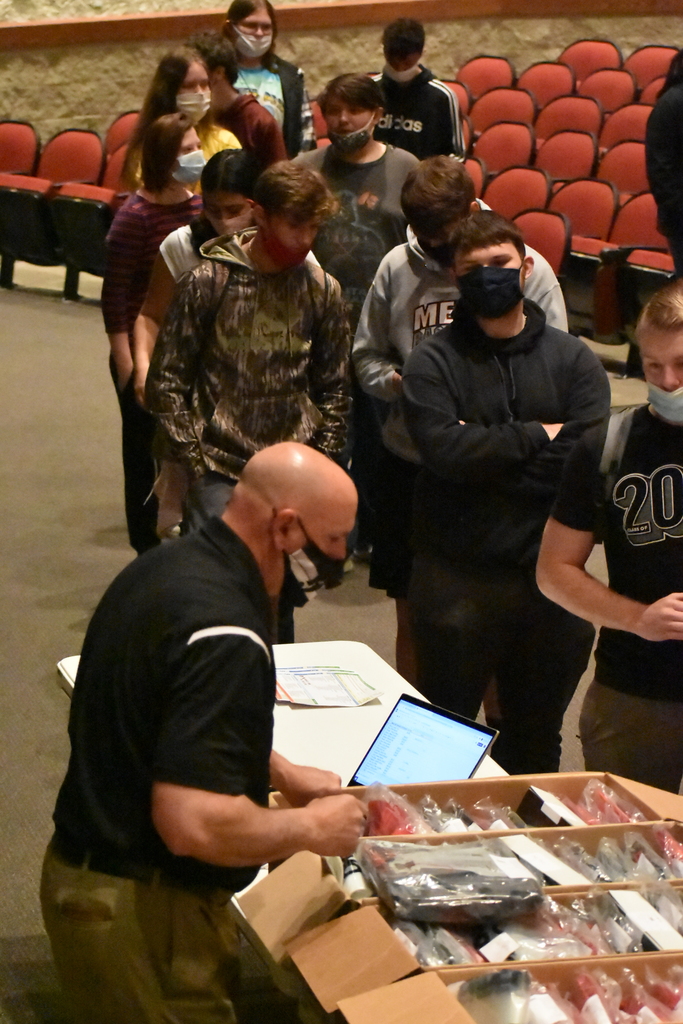 Gameday Thursday, April 8th ! Track - 3:30pm Softball - 4:30pm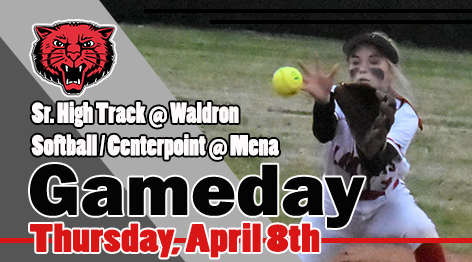 Juniors & Seniors need to purchase their Spring Gala (prom) tickets by Wednesday, April 21st at 2pm from Mrs. Hughes. Tickets are $15 for seniors & $30 for juniors. Call the office at 479-394-1144 for more information.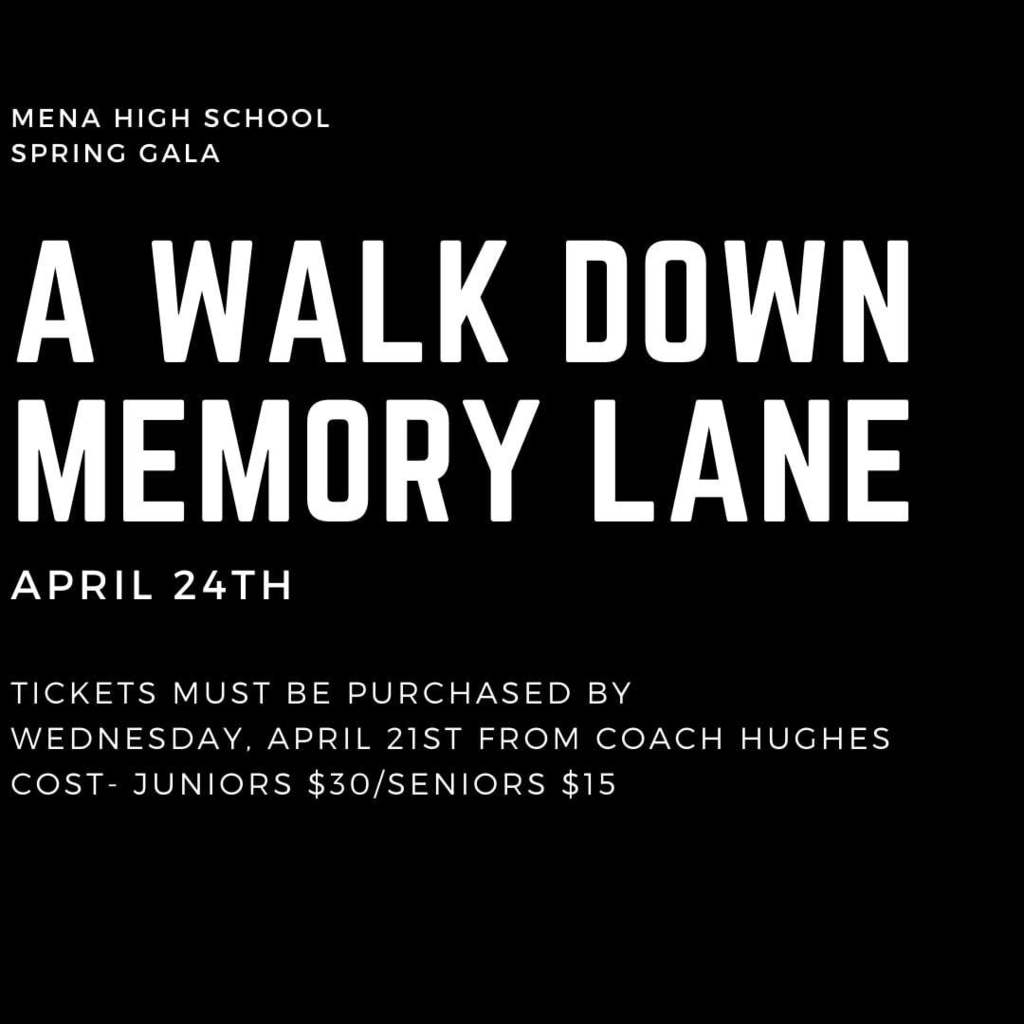 ACT Aspire testing will take place at Mena Middle School April 19th-23rd. Monday 4/19 - 6th grade testing onsite, 7th & 8th grade virtual offsite. Tuesday 4/20 - 6th grade testing onsite, 7th & 8th grade virtual offsite. Wednesday 4/21 - 6th grade virtual offsite, 7th & 8th grade testing onsite. Thursday 4/22 - 6th grade virtual offsite, 7th & 8th grade testing onsite. Friday 4/23 - All students onsite. Make-ups for any absences for testing.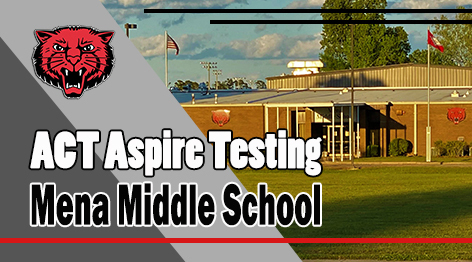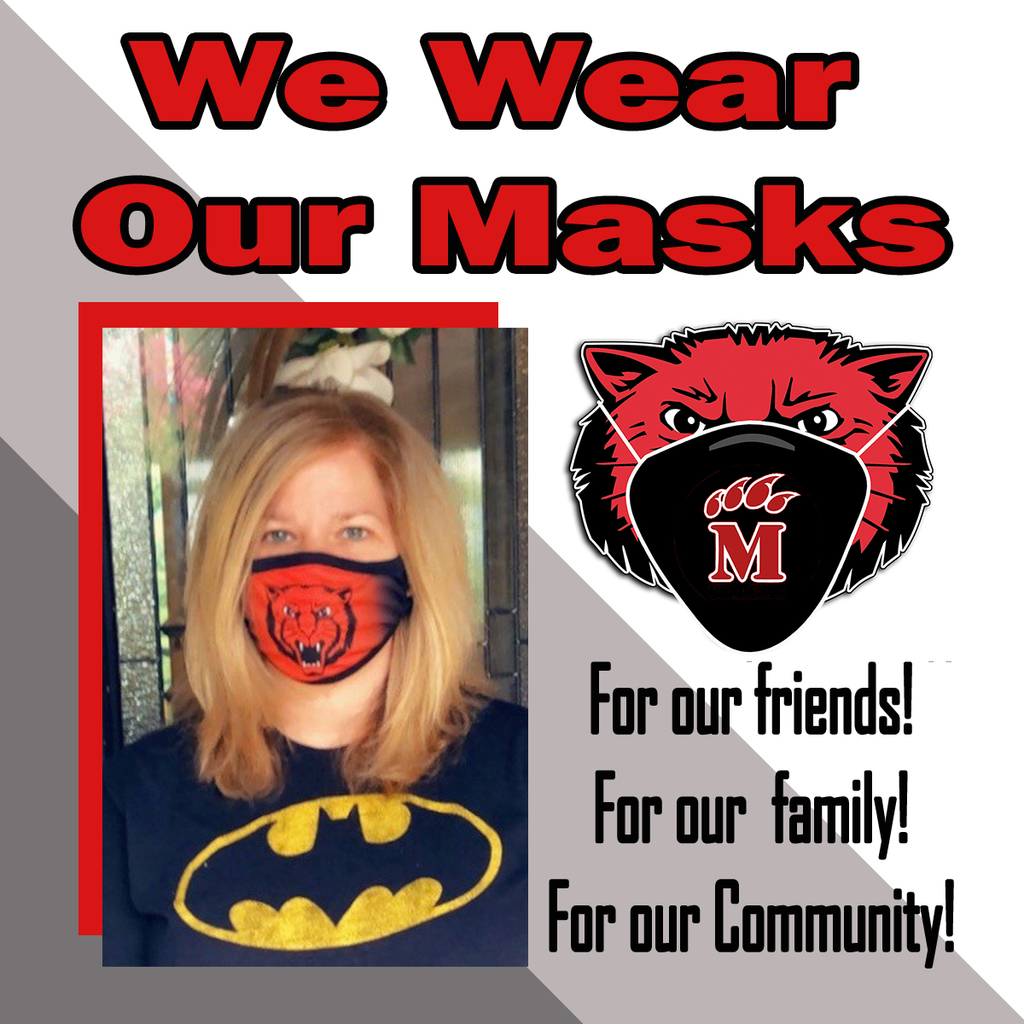 The Mena Ladycats & Bearcats finished 2nd at the Waldron Jr. Bulldog Relays on Tuesday. GIRLS 4x800 - 1st Kylene Denton, Kate Wilson, karley Sharp, Jayden Cox 800 - 1st Kylene Denton, 2nd Karley Sharp 1600 - 1st Rylie Bentley, 2nd Addison Thomas 4x400 - 1st Kate Wilson, Chloe Hooper, Jocelyn Hernandez, Jayden Cox 400 - 2nd Reese Montgomery, 6th Jocelyn Hernandez 4x200 - 4th Jayden Cox, Jaden Roberts, Kate Wilson, Elliott Dugan 4x100 - 7th Chloe Hooper, Jaden Roberts, Emma Ferguson, Annabelle Peters 100 H - 7th Elliott Dugan 300 H - 2nd Annabelle Peters7th Reese Montgomery Long Jump 5th Chloe Hooper High Jump 1st Elliott Dugan Triple Jump 1st Jayden Cox 4th Reese Montgomery Discus 3rd Reese Montgomery, 6th Caroline Cannon Shot - 2nd Caroline Cannon BOYS Triple Jump - 5th Robert Hill, 7th Hudson Vacca Shot - 8th Brady Montgomery Discus - 4th JD Murphy Pole Vault - 4th Cody Short 4x800 Relay - 6th Mena 1600 -4th Cooper Plunkett 4x100 Relay - 4th Mena 300H - 5th Sully Massey 4x400 - 7th Mena 4x200 Relay - 6th Mena Smith, Elijah/Cox, Kalib/Short, Cody/Peters, Brody Click the link for complete results
https://ar.milesplit.com/.../404566.../results/729496/raw
...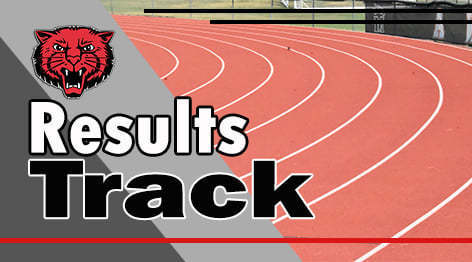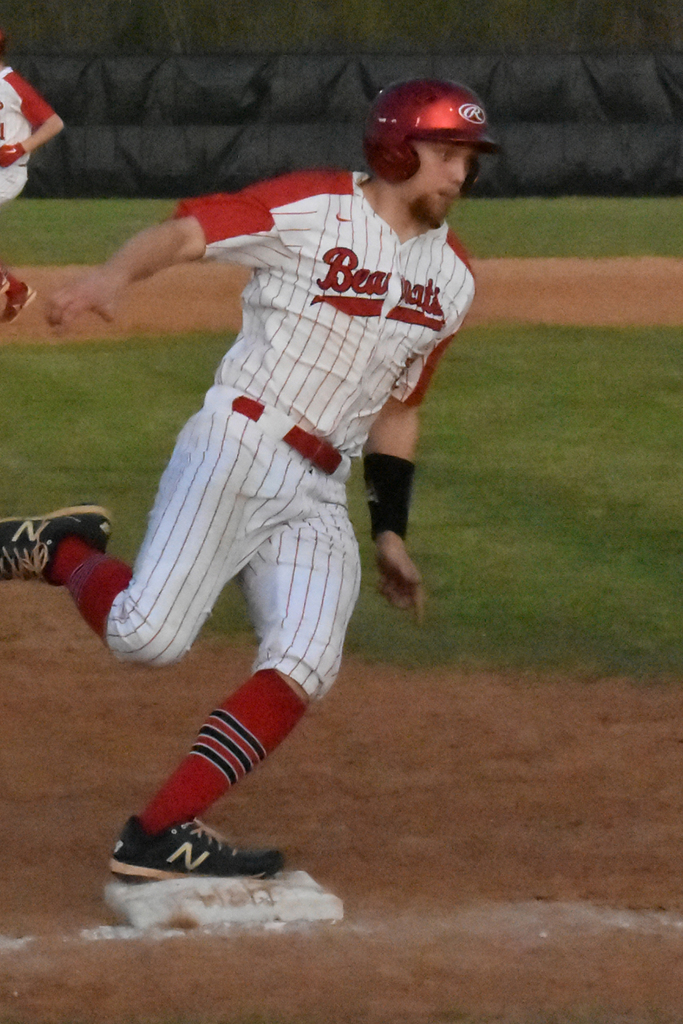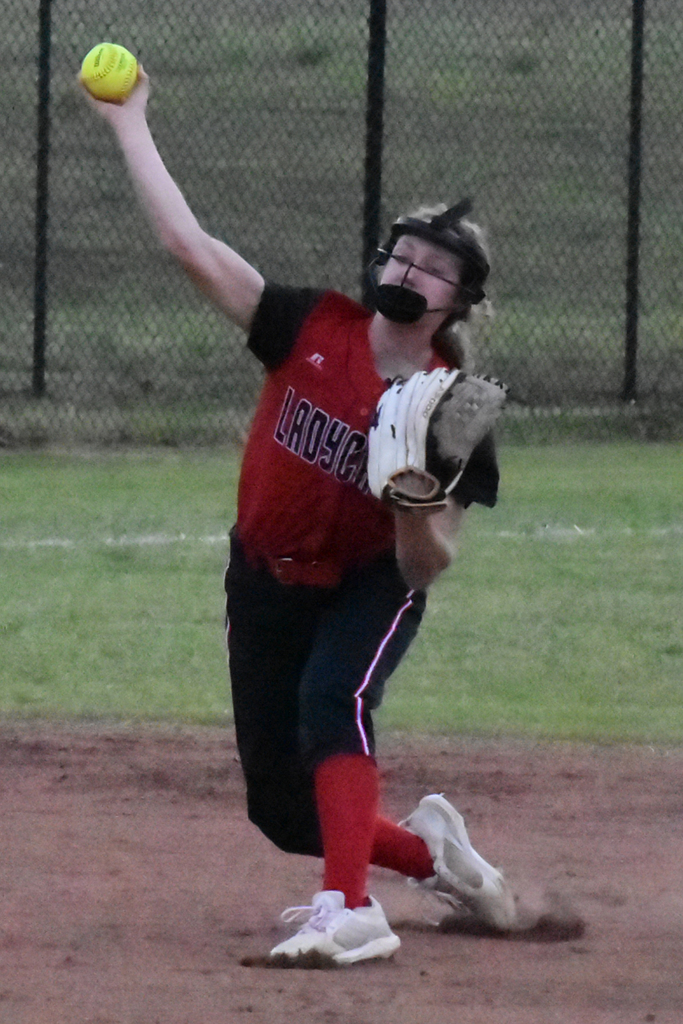 Congratulations to the Mena Ladycats for winning the Waldron 7th Grade Bulldog Relays on Monday. GO LADYCATS!!!!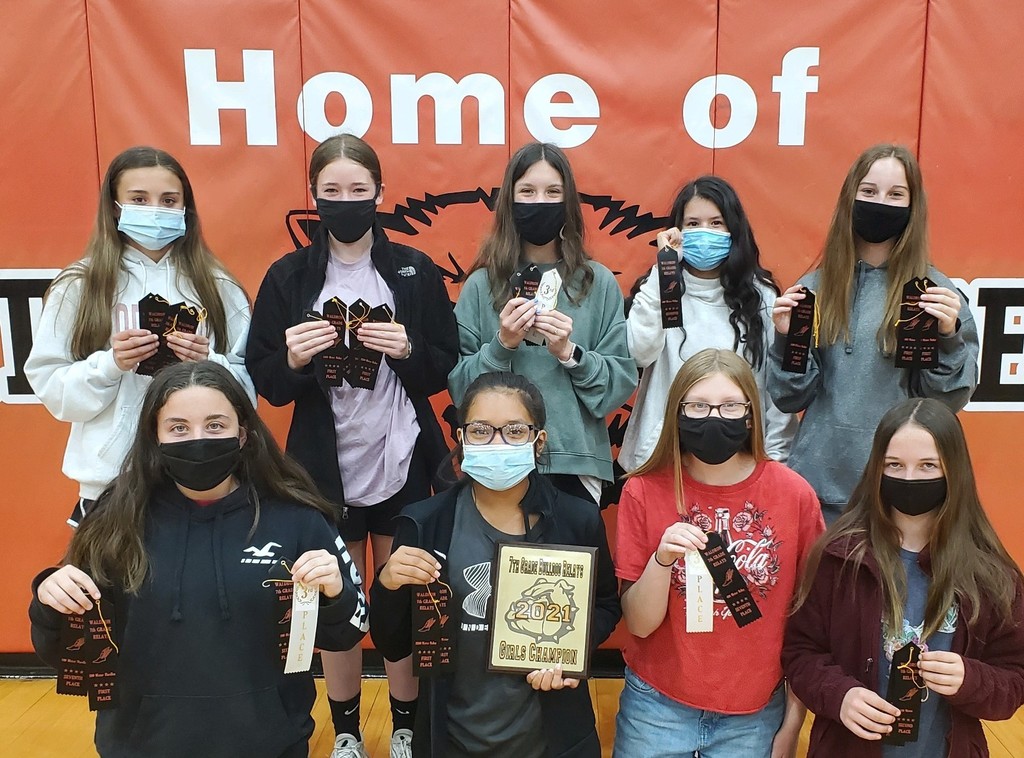 We had a GREAT week of weight room testing last week. Our 7th graders got their first ever maxes and did great.....our 8th graders did awesome and are actually still finishing up testing and our Senior High has made some big gains. Some stats from our latest weight room testing for our Senior High: Average Increase on Bench Press: +10 lbs Average Increase on Squat: +16 lbs Average Increase on Power clean: +10 lbs 70% of our guys set a Personal Record for Bench 73% set a PR for Squat 71% set a PR for Powerclean In the Photo: Logan Yang,Jake Brotherton,Jordan Roberts These Guys are 300+ on Bench, 450+ on Squat and 275+ on Powerclean.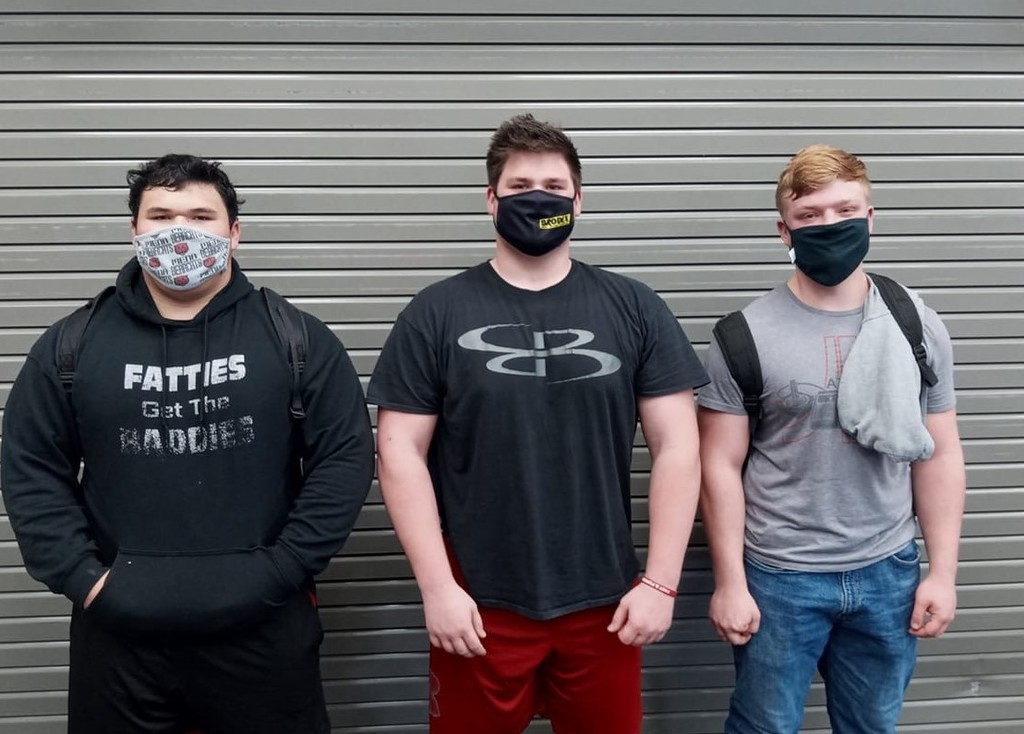 Mena trailed at half but came back to defeat Heavener at Bearcat Stadium on Monday! Mena Ladycats-3 Heavener-1 The Ladycats are 4-1 on the season & will host Hope on Friday at 5:00pm. GO LADYCATS!!!

Bearcat Football Store Fundraiser Proceeds go to Bearcat football 7-12 Items shipped directly to buyer Click the link to place your order store.printmaniatees.com/mena/shop/home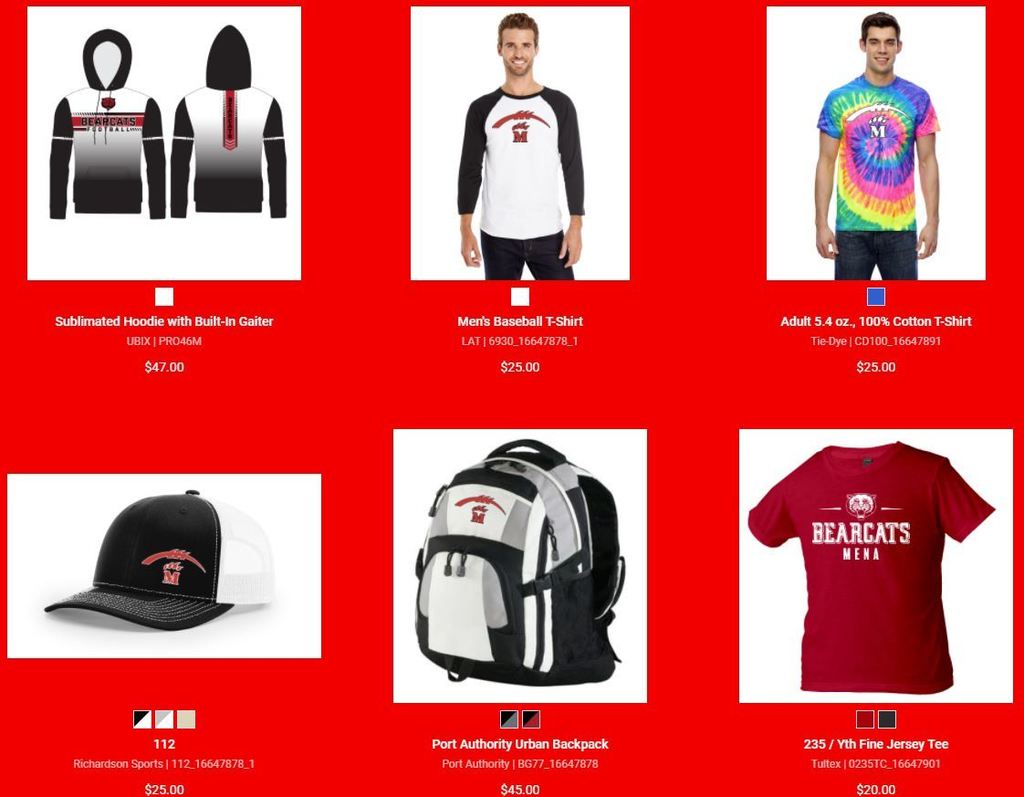 Mena High School will be hosting a Spring Gala for all Juniors and Seniors on April 24th at CMA Iron Mountain from 6-8:30pm. The night, which will reflect "A Walk Down Memory Lane" will include a formal dinner and entertainment. Senior tickets are $15 and junior tickets are $30 and can be purchased from Ms.Hughes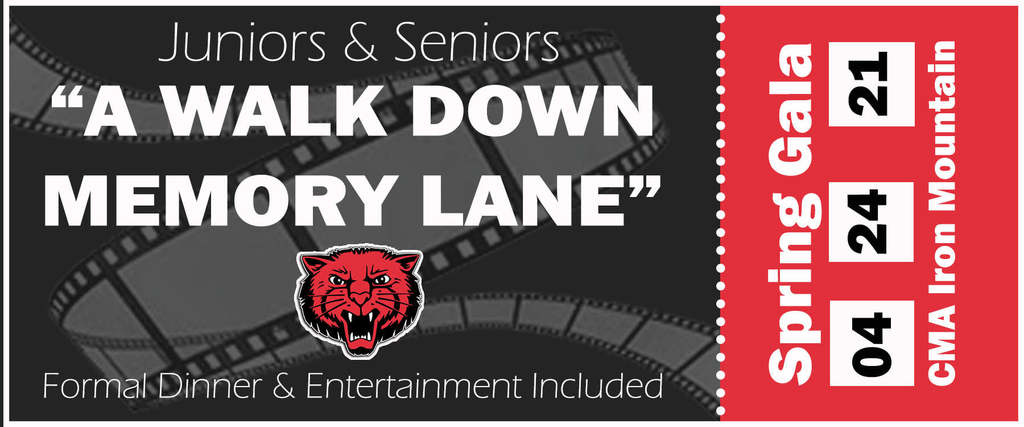 Game day Monday April 5th! Track - 3:30pm Soccer - 5:00pm Baseball - Cancelled