The new inclusion t-shirts arrived today at Mena High School!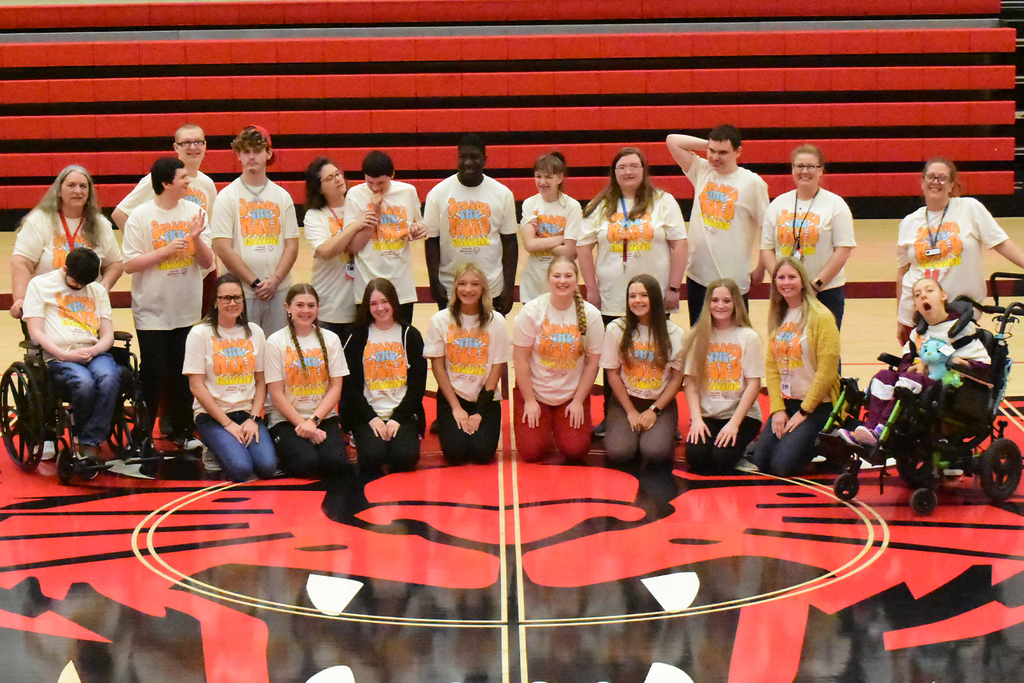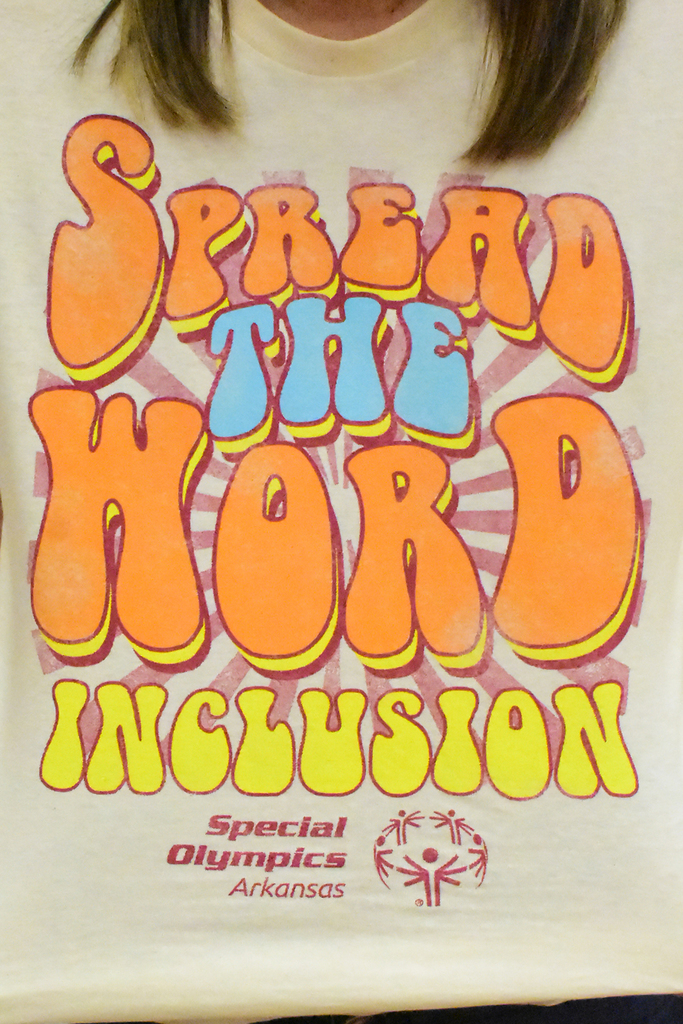 The Spotlight Singers received 1st Division rating at Choral Performance Assessment on Wednesday. They will be going to compete at State CPA in April! Way to go Spotlight Singers!!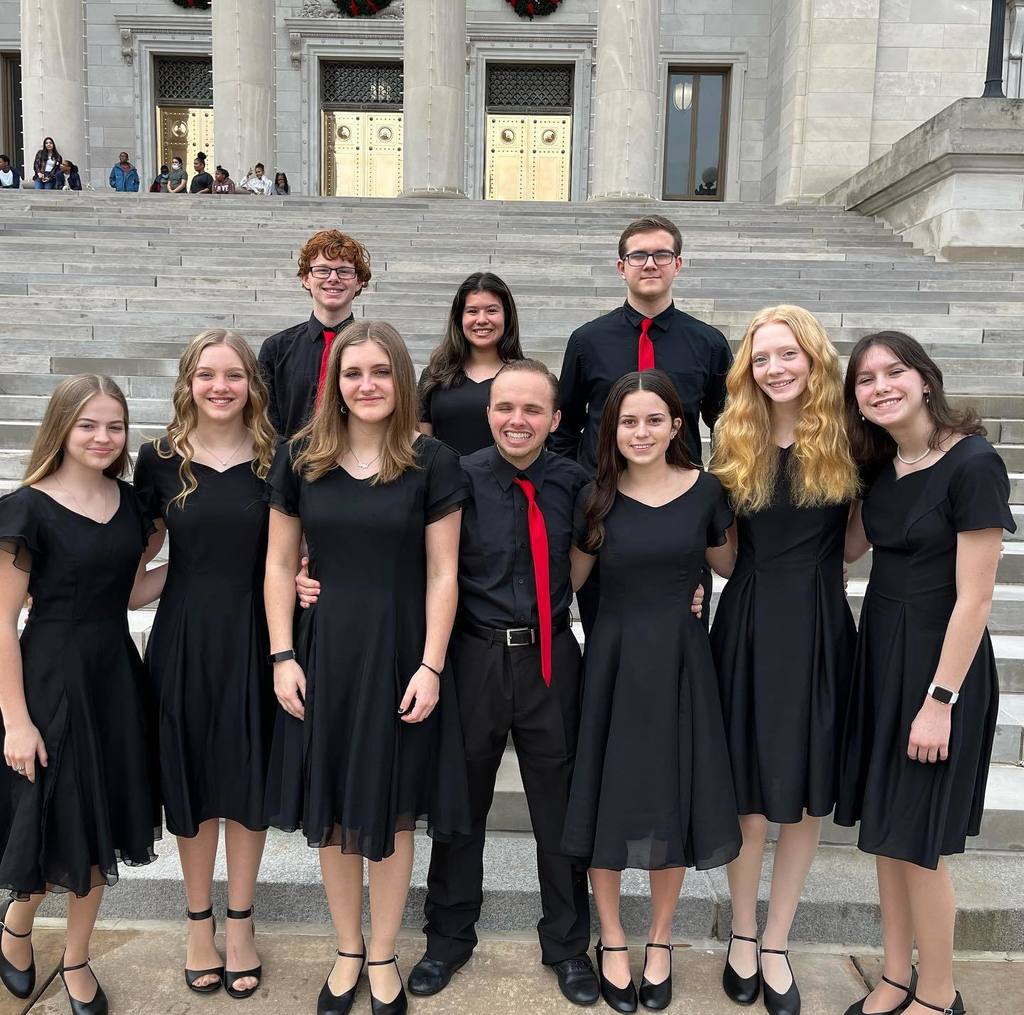 Congratulations to our 5th & 6th grade Quiz Bowl team! They placed 1st in the Murfreesboro Tournament today! 🥇 Brady was our top scorer today with FIFTY•SIX! Katy with 22, and Talen with 20. I'm so proud of these kiddos. They played their hearts out and it payed off!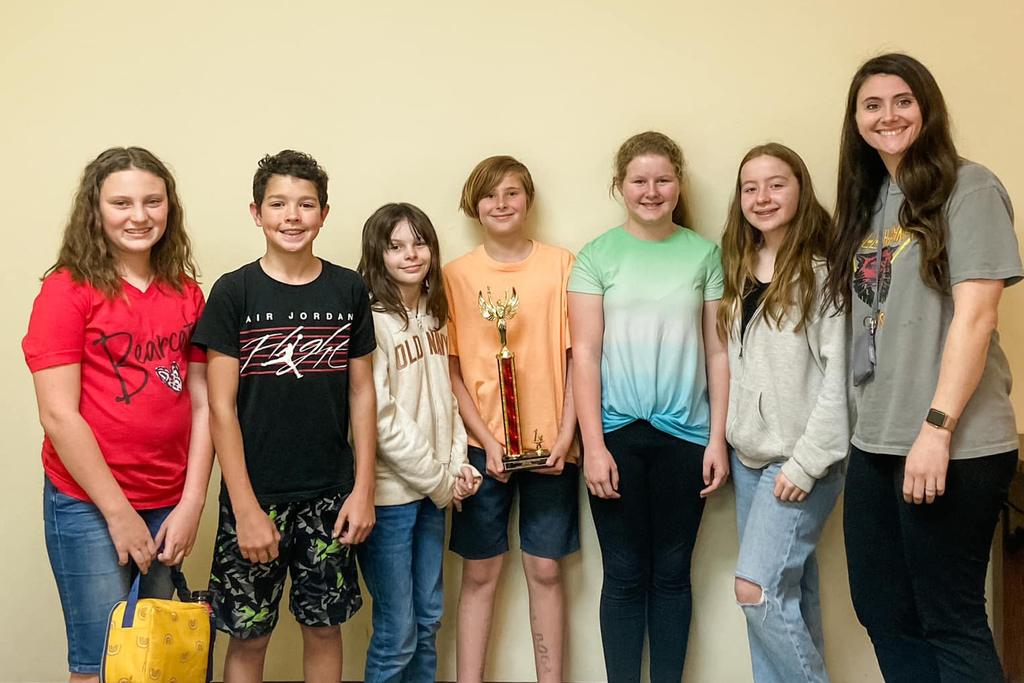 Mena High School students helped with the Special Olympics Basketball Skills Competition in the Union Bank Center on Wednesday!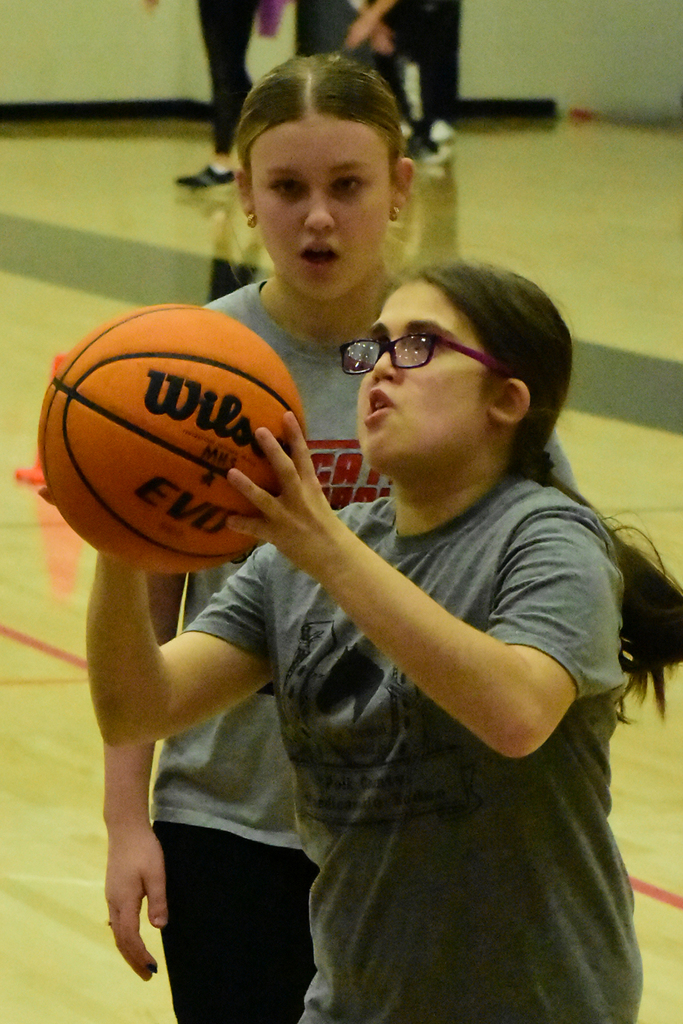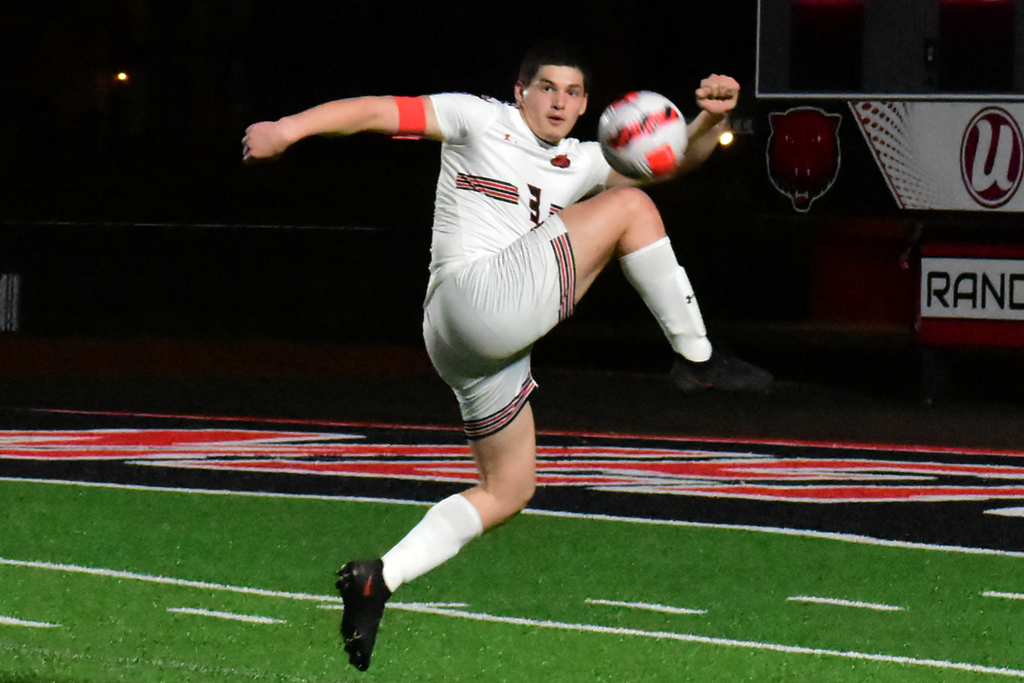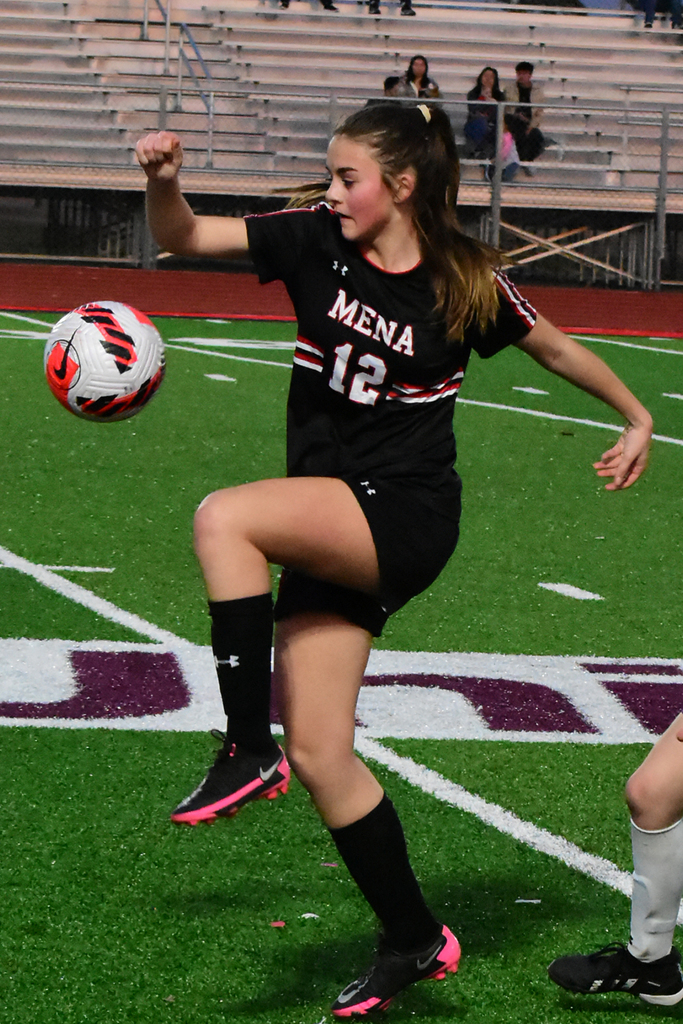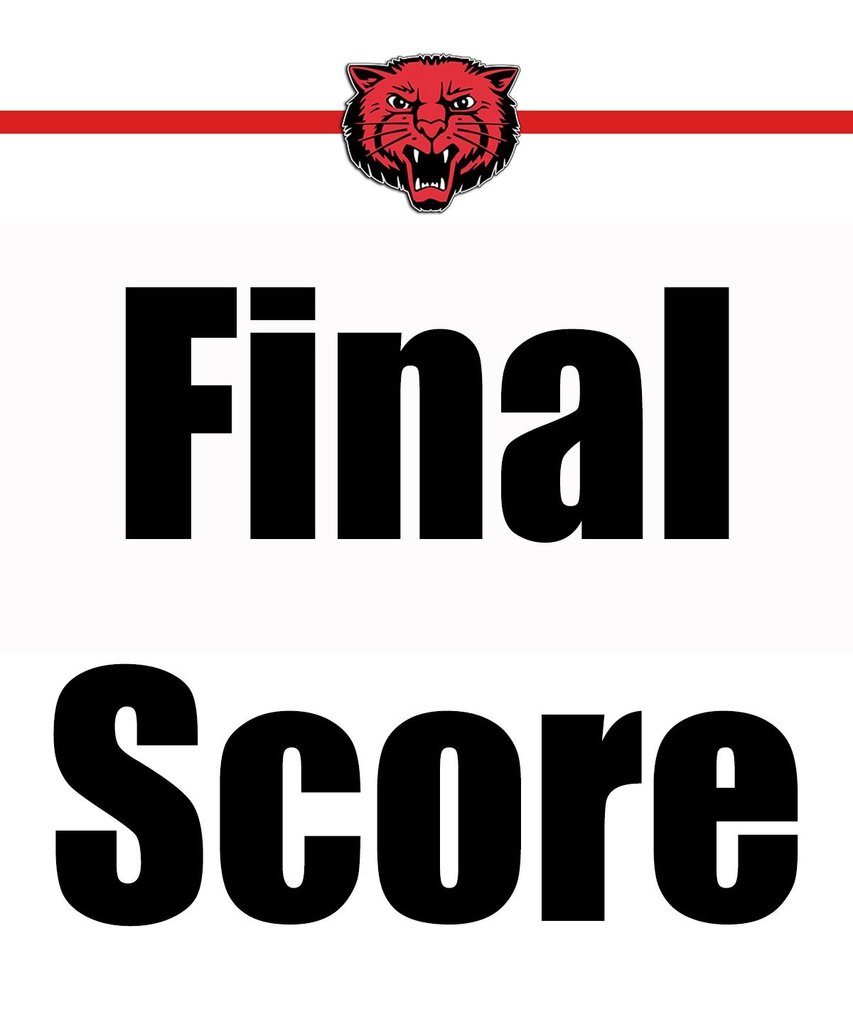 These four came to ACT prep every day and were drawn to receive fancy new backpacks with red TI-84 calculators and lots of other goodies! From left to right: Elaurel Spencer, Holiday Neufeld, Asher Wooden, and Cash Smith. We had a great turnout this year with over 20 students attending.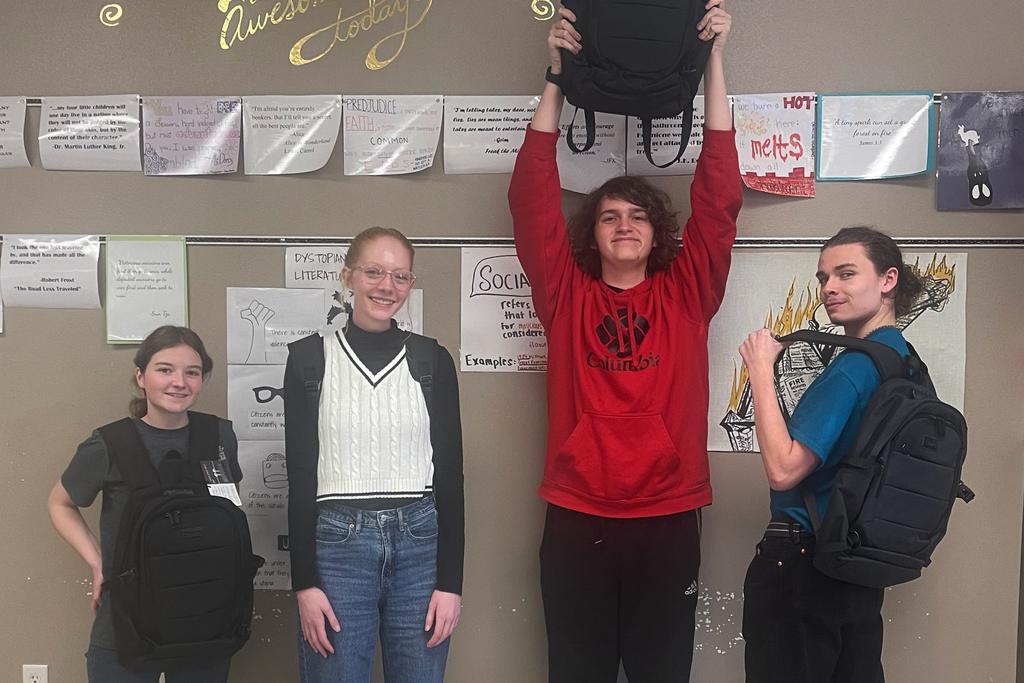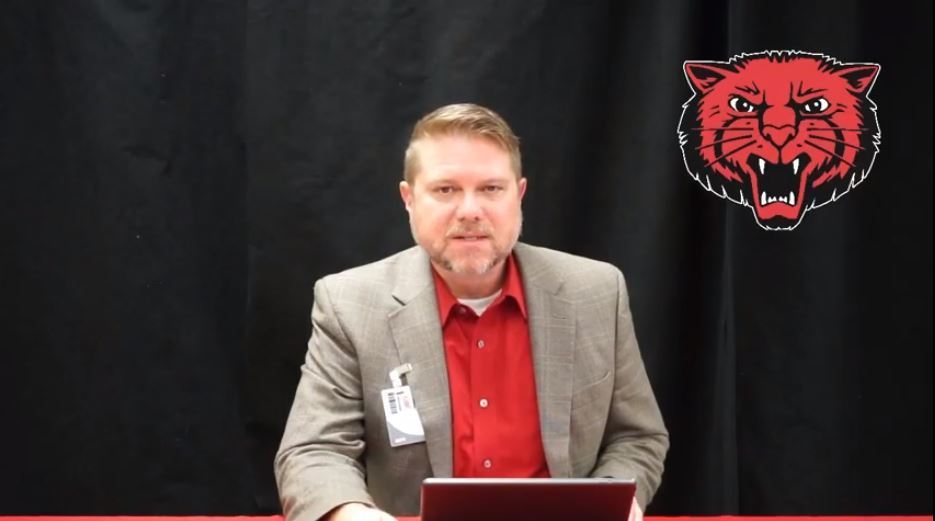 Mena Coaches have selected # 00, Payton Clark, and # 12, Alex Rocha, as the Farm Bureau Insurance Players of the Month for February. Payton is a Junior, Shooting Guard, for the Lady Cats and is the daughter of Heather Goss and Tim Clark. For February, Payton averaged 8 points, 4 rebounds, and 2 assists per game. She is also a member of the Lady Cat Volleyball Team. When not in school, Payton enjoys working with Special Olympics and spending time with her friends. She also plays on a traveling basketball team outside of school. Payton plans to go to college and become a Basketball Coach, but is undecided as to where she will attend a University at this time. Alex is a Senior, Small Forward, for the Bearcats and is the son of Dr. Carlos and Norma Rocha. For February, Alex averaged 7 points, 6 rebounds, and 3 assists per game. Alex is also a member of the Bearcat Cross Country Track Team. Alex serves as a member of the MHS Student Council. He has already been accepted to attend the very prestigious, Tulane University, next year, in New Orleans LA, where he will study Biology and Pre-Med. Alex hopes to eventually become a physician, like his Father. Shown presenting Payton and Alex with their game balls are: Farm Bureau Agent, Mitch Sikes, and Bearcat Head Coach Randy Peters. Farm Bureau Insurance is a proud supporter of Mena High School Athletics!!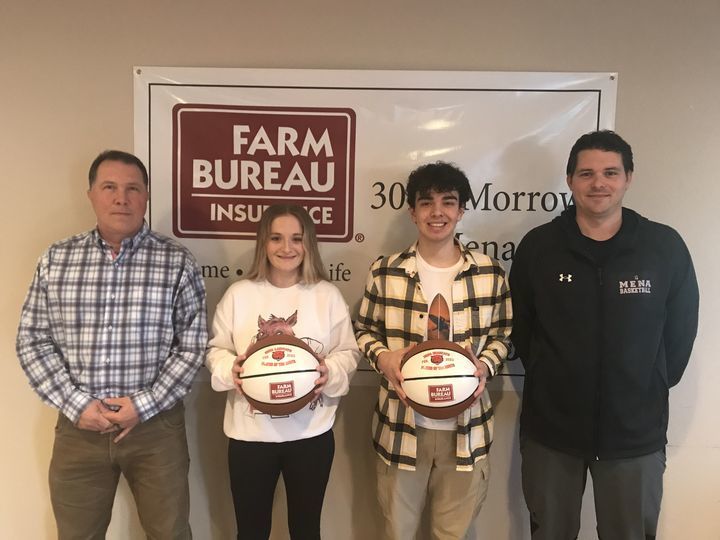 Congratulations to Mena Bearcat Brody Peters on winning 3rd place in the 175 lb weight class at the Class 4A State Wrestling Championship!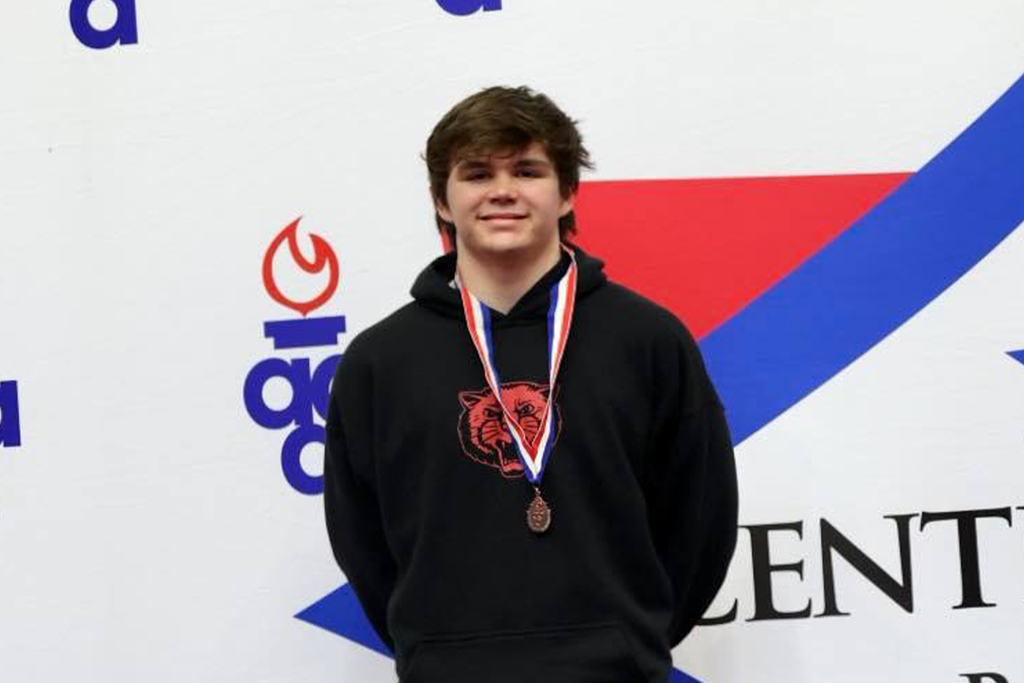 Shanda Craig Attachments 3:12 PM (2 hours ago) to me Today we celebrated all of our students at LD, HHE, and MMS for attending school all week! Students that attended all week were put into a drawing for a Papa's Mexican Cafe Gift Card! LD: Nikki Hunter Jacob VanNatta HHE Trinity Harmon Ashton Mallard Wecker MMS Aiden Sandoval Jimmie Payne We are so proud of all of our students that attended school all week! We are especially thankful to Papa's Mexican Cafe for supporting our students' success and our community!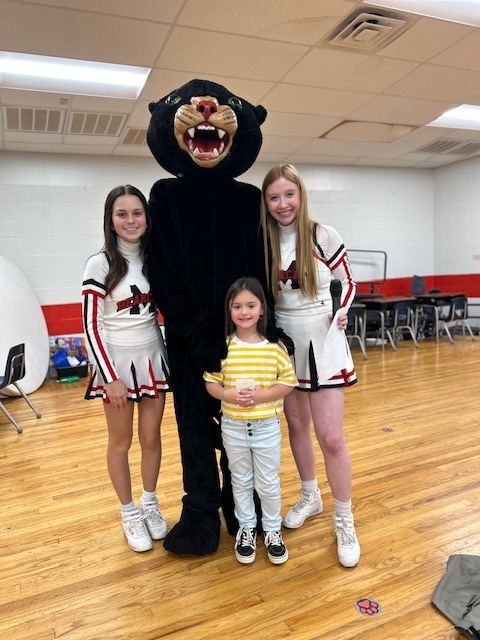 Rise & Shine Assembly at Louise Durham Elementary on Friday, February 24th. Several awards were given. Including one for attendance, students of the month in each class, staff member of the month as well as best dancers. Plus Mena High School theatre students performed a skit about respect and kindness.

Today Mena Middle School Celebrated our Annual "Pick"le your Choices Wisely Day. Students traded a pledge to be spit/chew tobacco free for a pickle.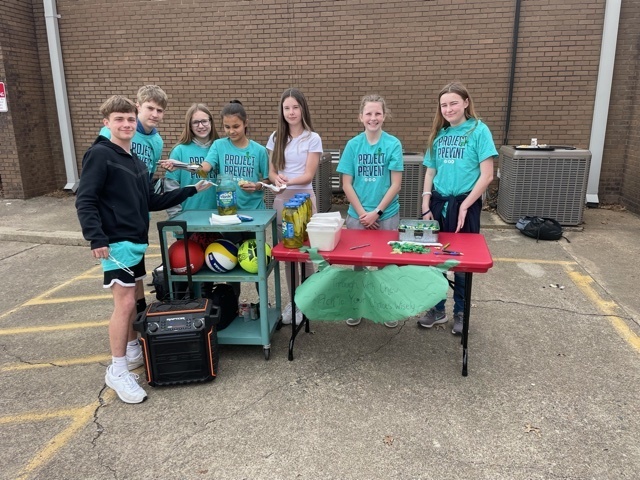 The Mena Ladycat's basketball season came to a close on Wednesday in the opening round of the 4A North Regional Tournament.. Farmington - 59 Mena Ladycats - 15.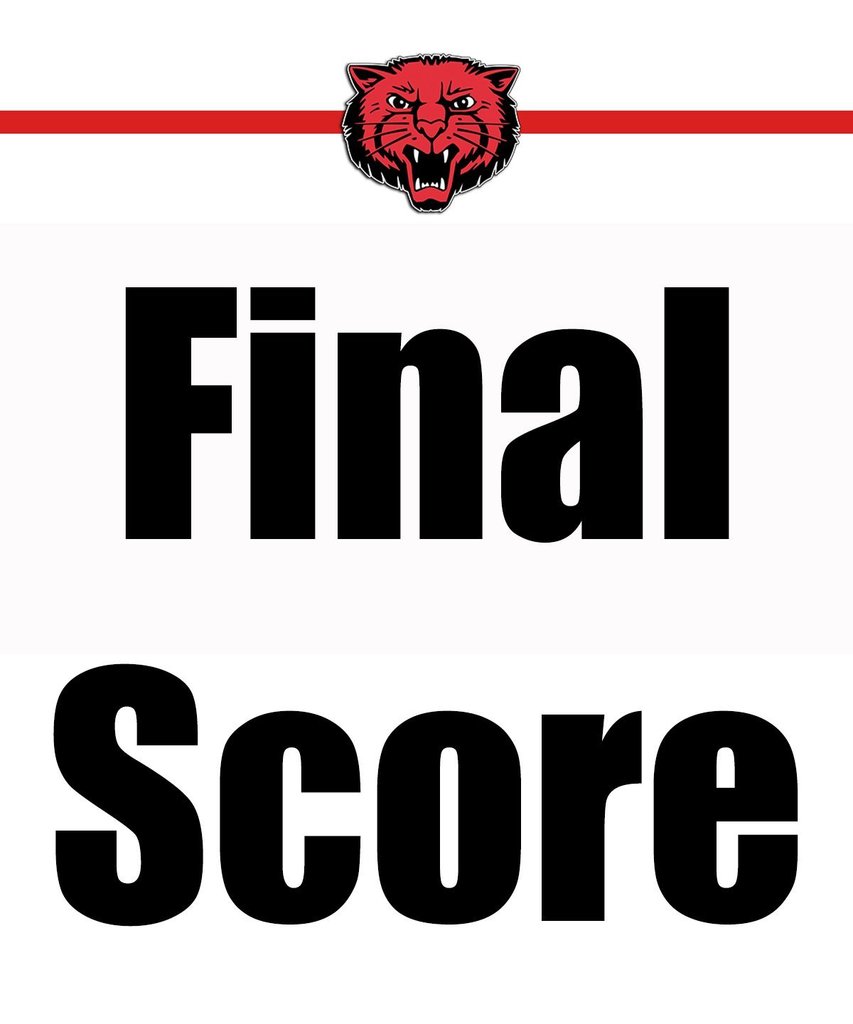 To promote National Through with Chew week the Mena Middle School Project Prevent Team treated the faculty with popcorn, water and tobacco prevention messages.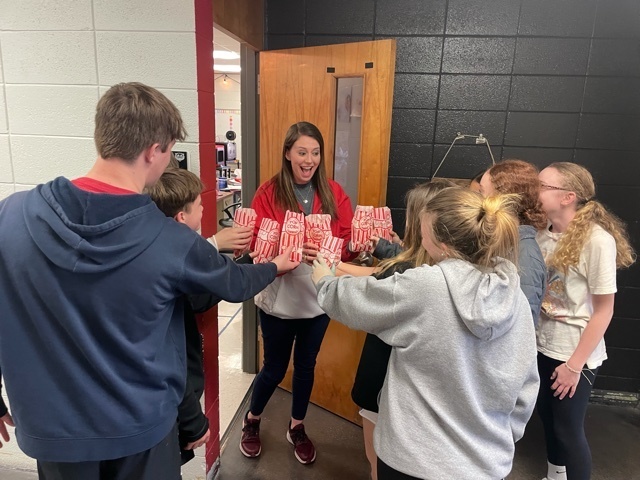 Mena High School students recently attended the "Be the Model, Break the Mold" nontraditional career exploration event at UA Rich Mountain. They experienced hands-on sessions in the areas of Truck Driving & Diesel Mechanics, Machine Tool and Welding.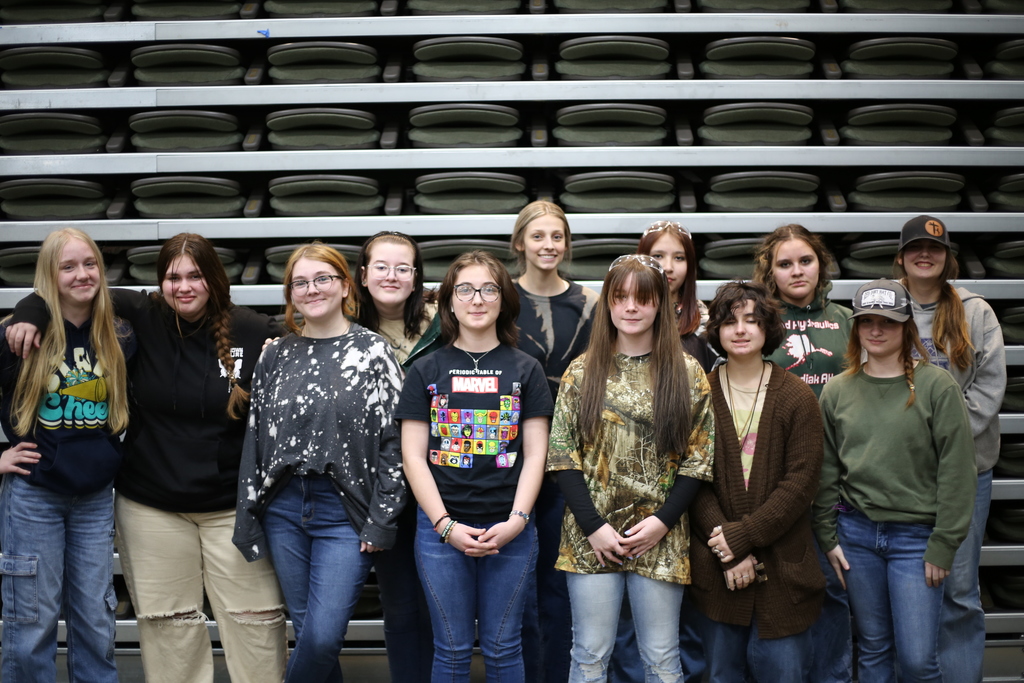 Mary did a marvelous job emceeing the announcements this morning at HHE!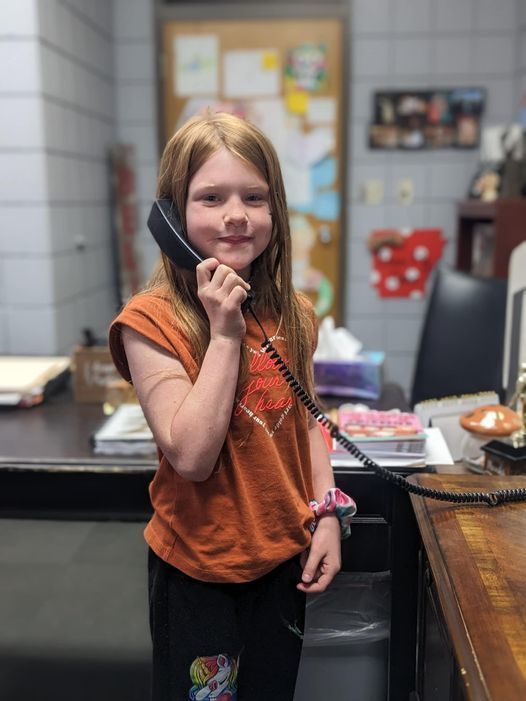 Bearcat wrestling competed at the 4A South Tournament in Lonoke on Saturday. Six Bearcats qualified for the State Tournament and were lead by Brody Peters who won the 175lb. weight class. Others who qualified include Trip Hensley, Cody Short, Guice Anderson, Carter Cossey & Nate Needam.

The Mena Ladycats lost in the semi-finals of the 4A-4 District Basketball Tournament on Friday. Morrilton - 61 Ladycats - 21 Mena will play in the Regional Tournament at Morrilton next week.