If you are registered for the October 23rd ACT at Mena High School, please report to the Performing Arts Center at 7:45 am. Bring your admission ticket, id, a pencil, and a calculator if you have one. Also, you may bring a water bottle and a snack for break.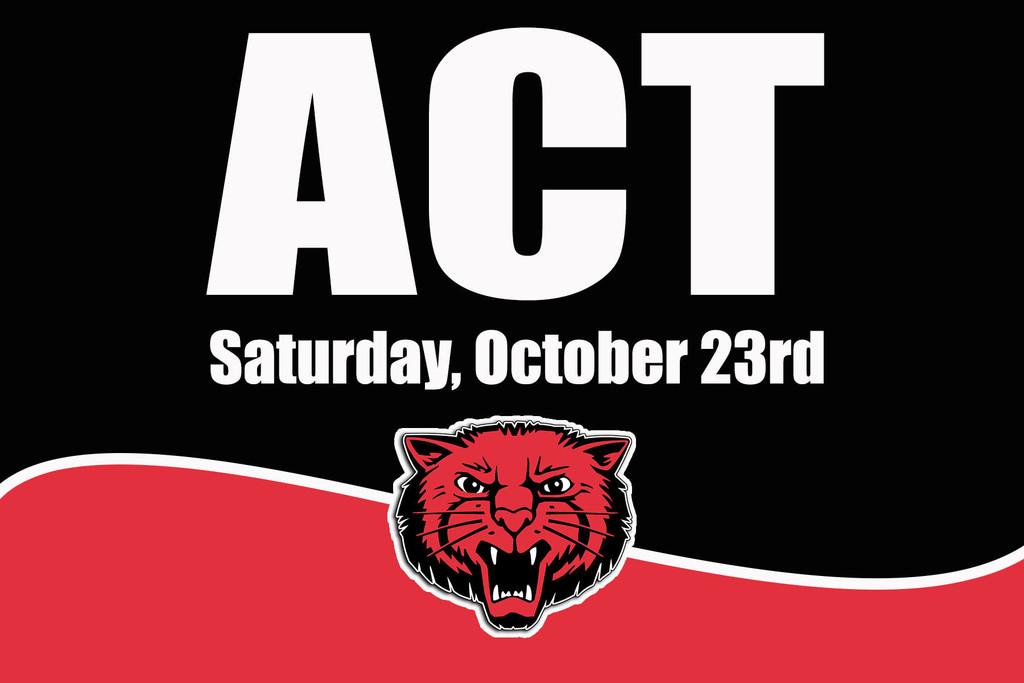 3 Questions With…. MHS Senior Bethany Settle Q: What has been your favorite thing from this year so far and why? A: My favorite thing from this year so far has definitely been getting to make new memories with friends that I know will go different ways than me once we graduate. Q: If you had an entrance song when you entered school what would it be and why? A: Any fun and upbeat song, because I like to try and make people's days better if I can. Q: What is something you enjoy doing in your free time, why and when did you get into doing it? A: Something I enjoy doing in my free time would be reading. I like it because it helps me escape to a different world. I got into it when I was little and lost contact with it for a while but got back into it a few years ago.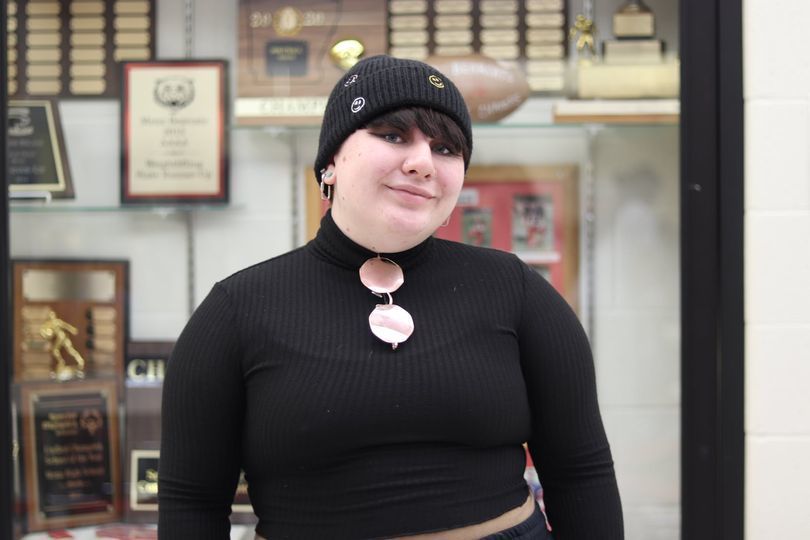 The Club Expo for 11th & 12th grades was held today in the Union Bank Center at Mena High School. Students were given the opportunity to explore & learn about the various clubs they can join at MHS. 9th & 10th grades attended the Club Expo on Wednesday.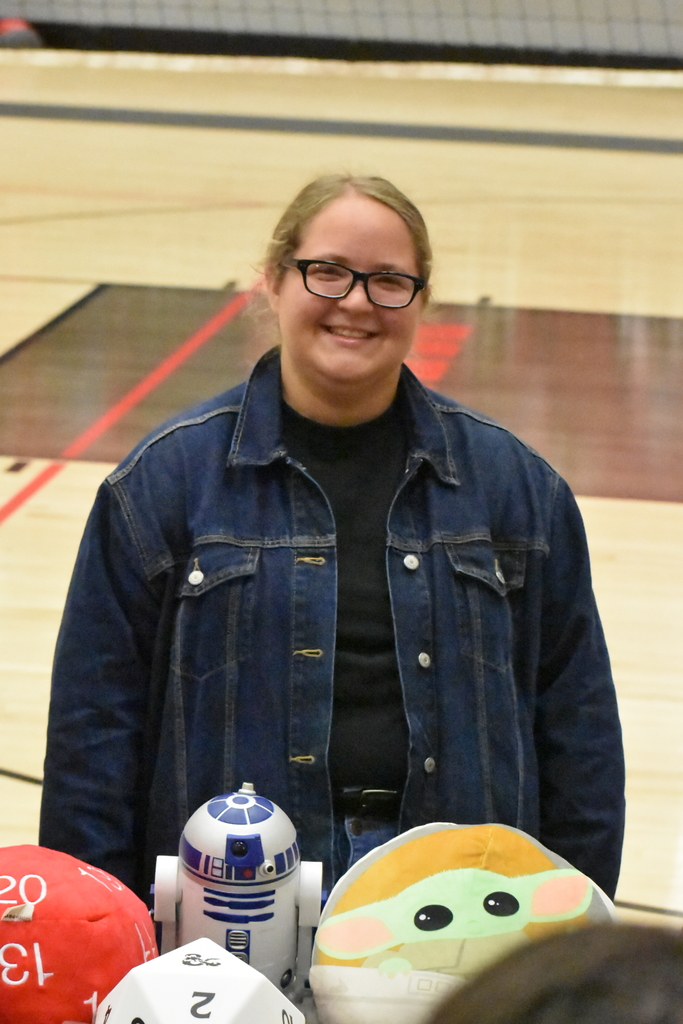 It's a great feeling the day your letterman jacket arrives !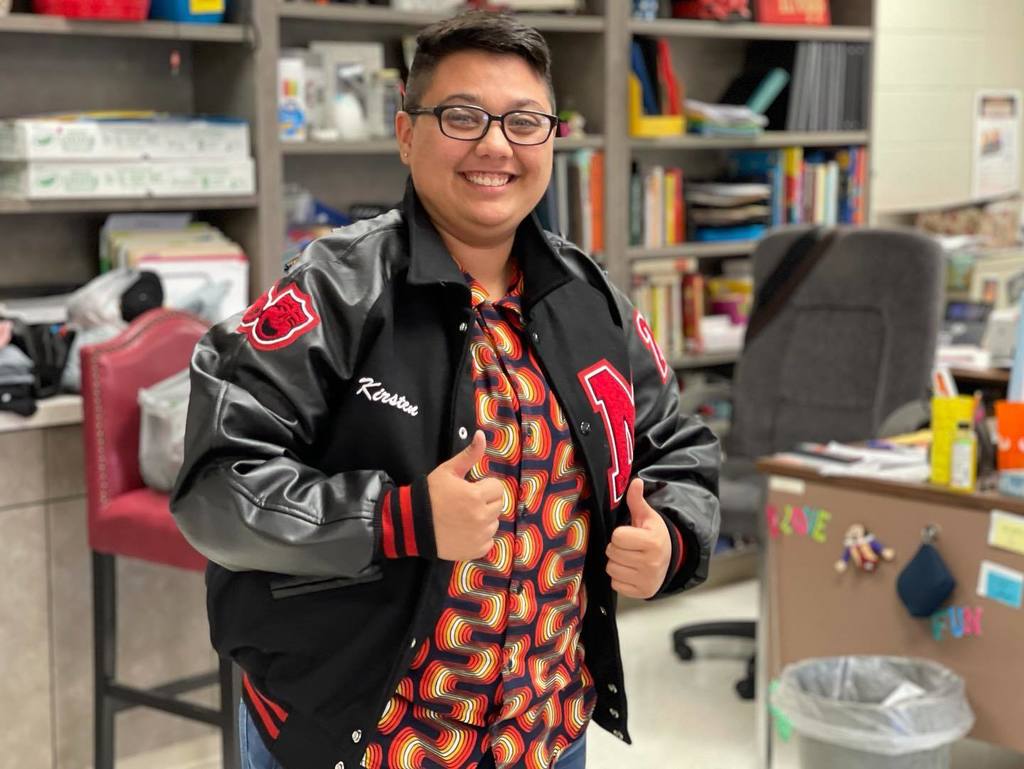 Mena High School students who saved Nurse Practitioner in Xello as a career option were able to speak to Mrs. Debbie Fairless on Friday. This was a great opportunity for those students to learn about the career path as well as the positives & negatives of Nurse Practitioner as an occupation. Next Friday coaches from U.A. Rich Mountain will be on campus to speak to students interested in coaching as a career.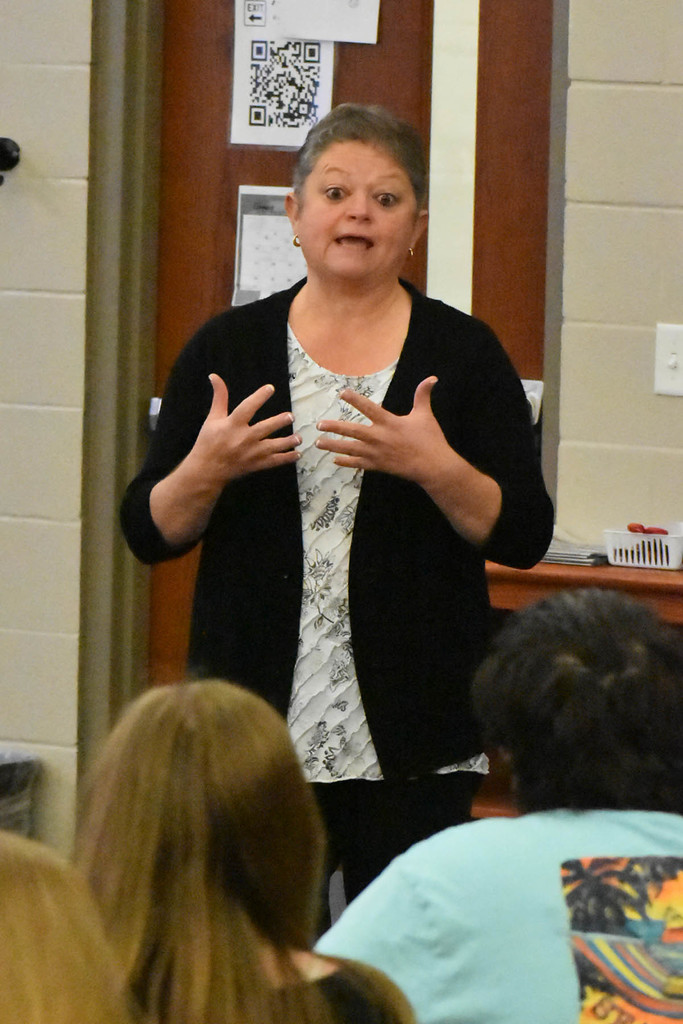 Ms. Kropp & her theatre group from Mena High School visited the 5th graders at Holly Harshman Elementary on Friday & performed a skit on bullying.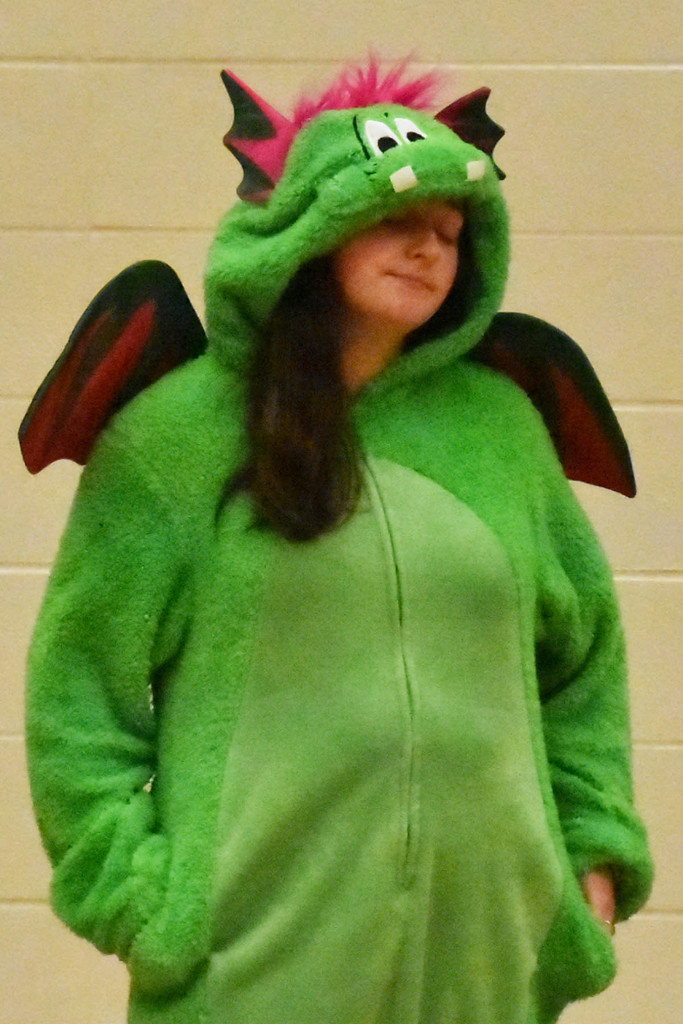 Polk County Deputy Justin Wagner spoke to 3rd & 4th grade students at Holly Harshman Elementary on Friday. Wagner was there to raise awareness about drugs & about bullying.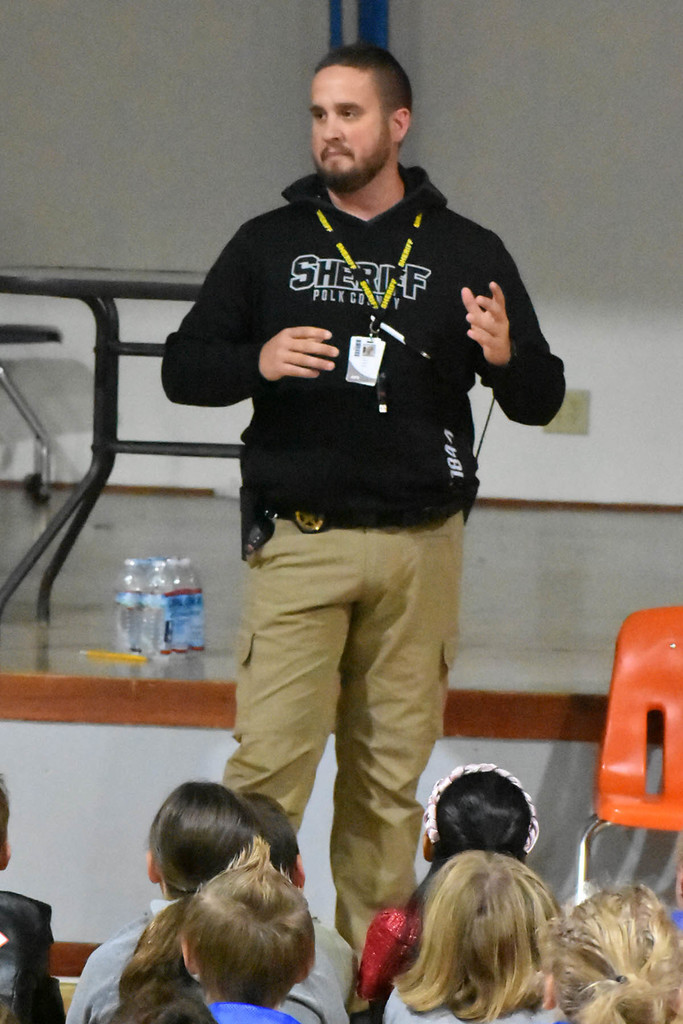 Congratulations to Deedra Hooker for receiving the Mena High School Teacher of Month Award. This teacher is chosen by all students at MHS. It was stated that Ms. Hooker creates a calm learning environment in her classroom.. She is kind, helpful, and makes learning fun and interesting. She always encourages students to do their best. Ms. Hooker will receive a certificate and a cupcake for Sassafras Bakehouse.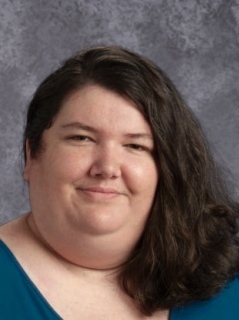 This year's 2021 Mena Ladycat Volleyball team features three Seniors, and tonight was their final home game of their playing career. Recognized tonight were Seniors Grayson Fairless, Bethany Godwin, and Rachel Wilson.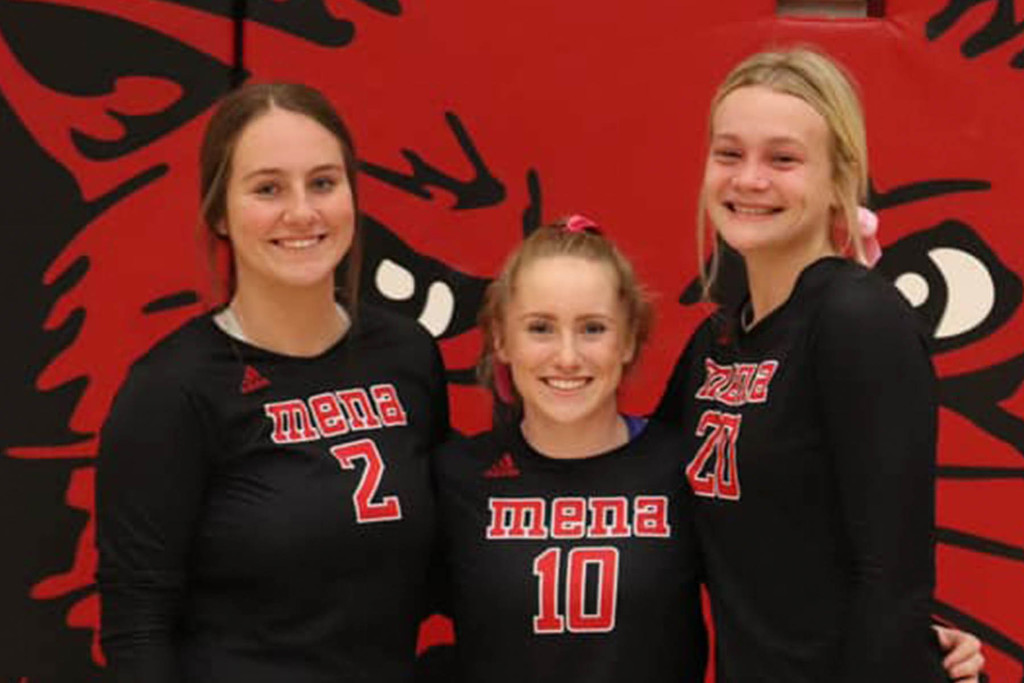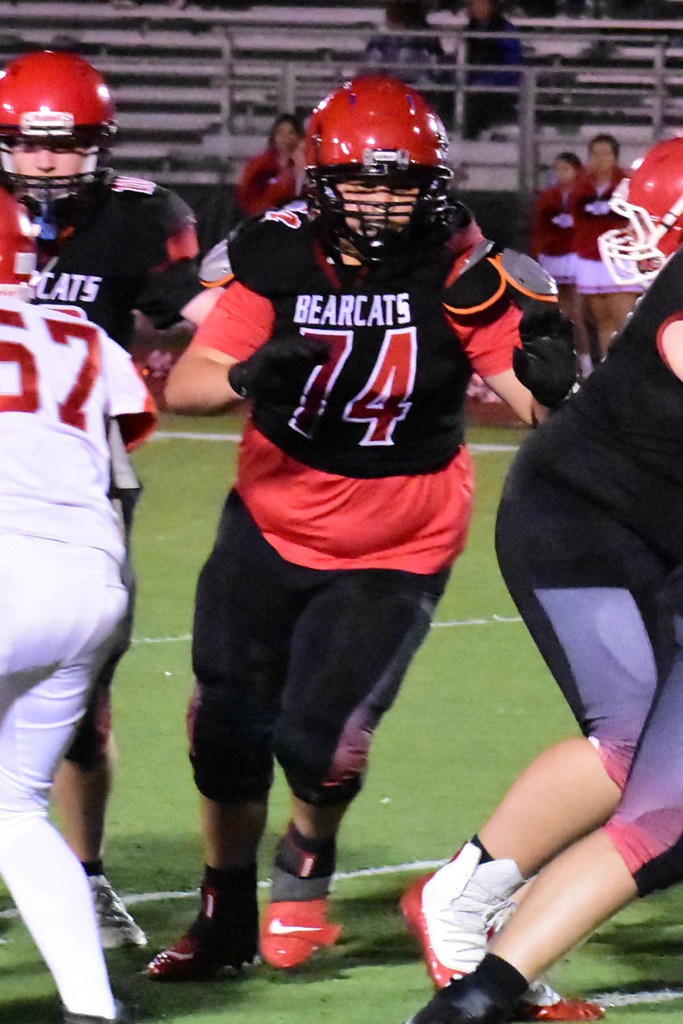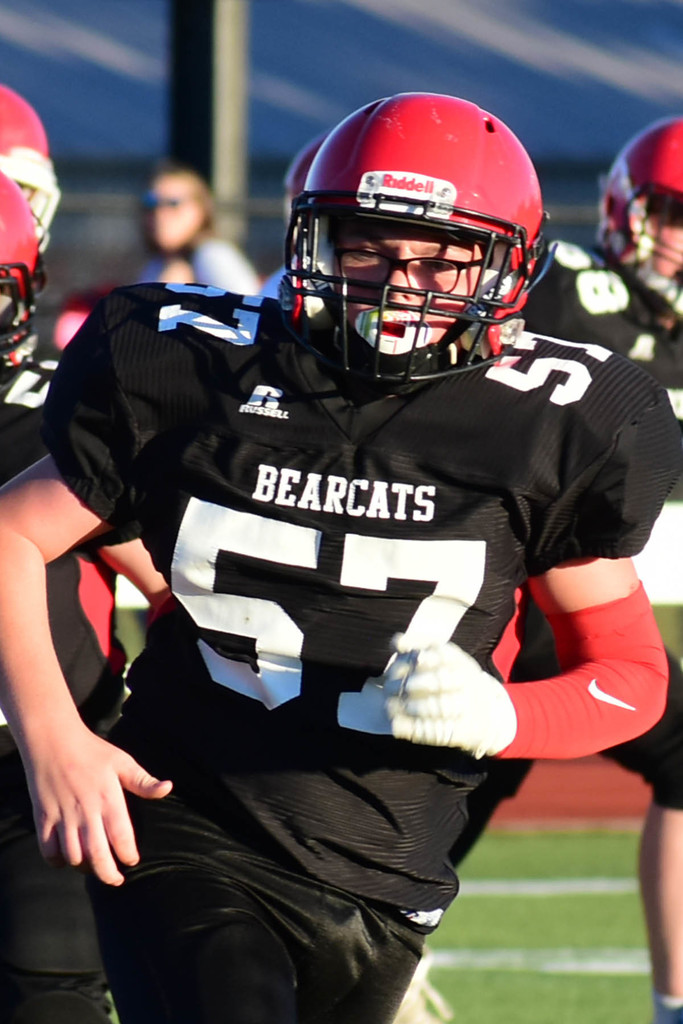 The Mena Ladycats played their final home volleyball game on Thursday at the Union Bank Center. The Ladycats defeated Bauxite 3-1 by a score of 25-3, 25-10, 22-25 & 25-9. Mena will be back in action on Tuesday at Noon in the 4A State Tournament ! GO LADYCATS !!!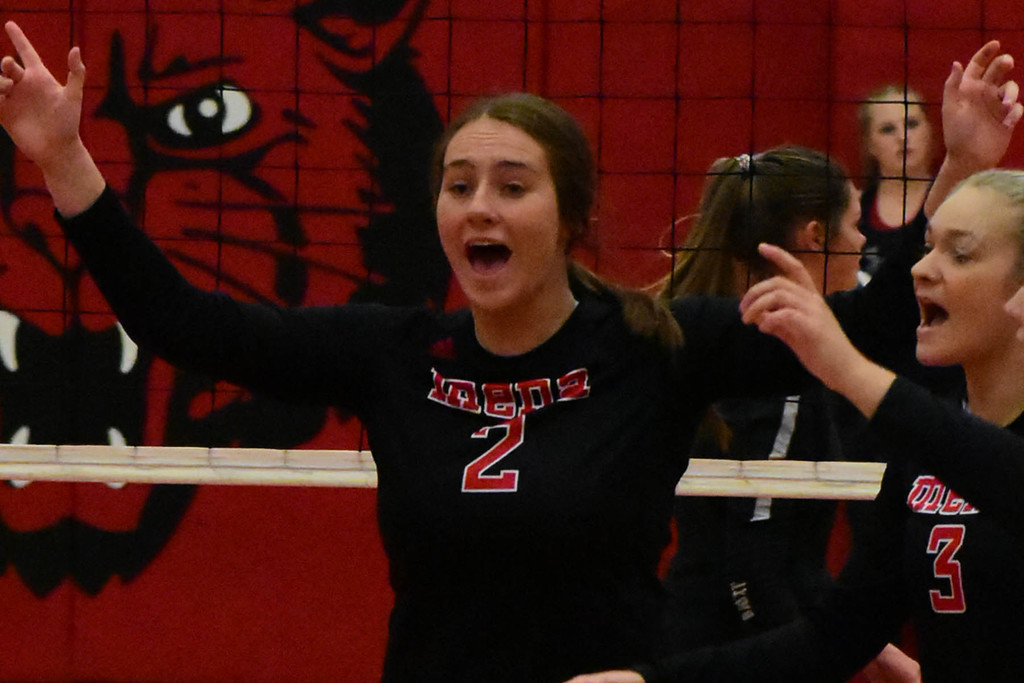 The first Jr. High Pep Rally was held today at Jim Rackley Gymnasium & the 6th grade won the spirit stick !!!! GO BEARCATS!!!

3 Questions With… MHS Senior Elizabeth Williams Q: What is your favorite thing to do after school and why? A: I spend time with my family and friends, because family is important to me. Q: How long have you been racing, and why did you start? A: I have only raced a few times. It is my dad that races and that is how I got into racing. I mainly do the mechanic work. Q: If you could travel back in time and make it back safely, where/what time would you choose? A: I would go back to 2010 and here in Mena to fix some things that had happened to prevent how I am feeling now.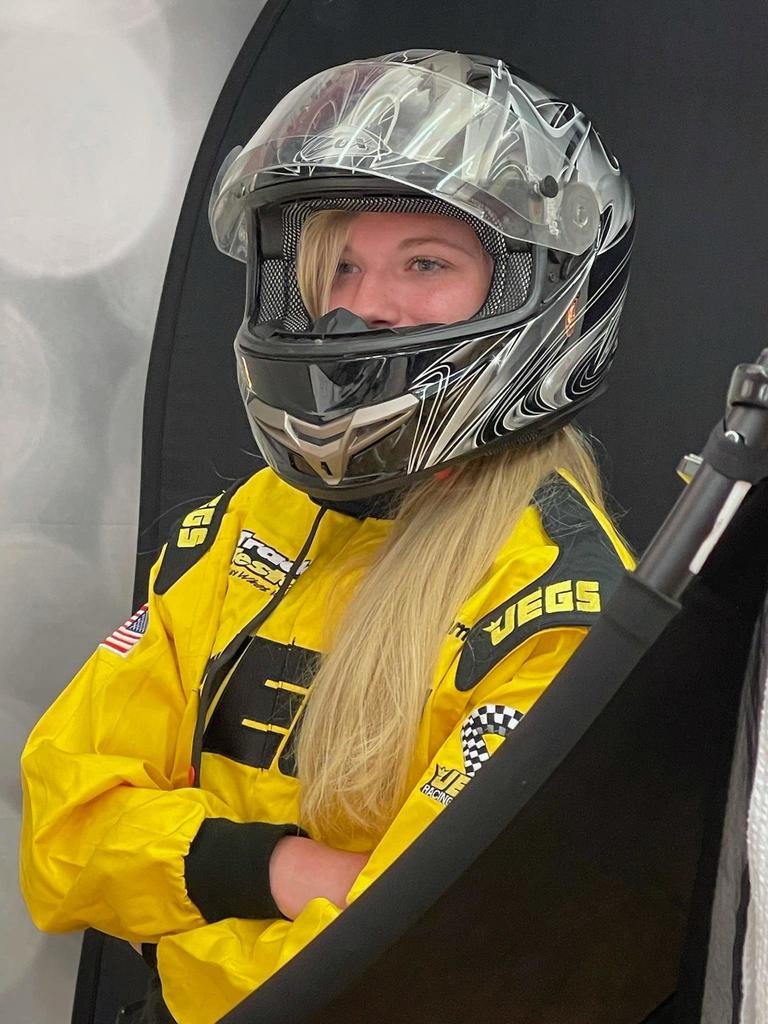 The Mena Ladycats played at Ft. Lake on Tuesday. The Sr. Girls JV won 25-13 & 25-19. The Varsity won 25-19, 26-28, 25-10 & 25-11 With that victory, the Ladycats secured the 4A West Conference Championship and a #1 seed in the 4A State Tournament which begins on Tuesday at Shiloh Christian in Springdale.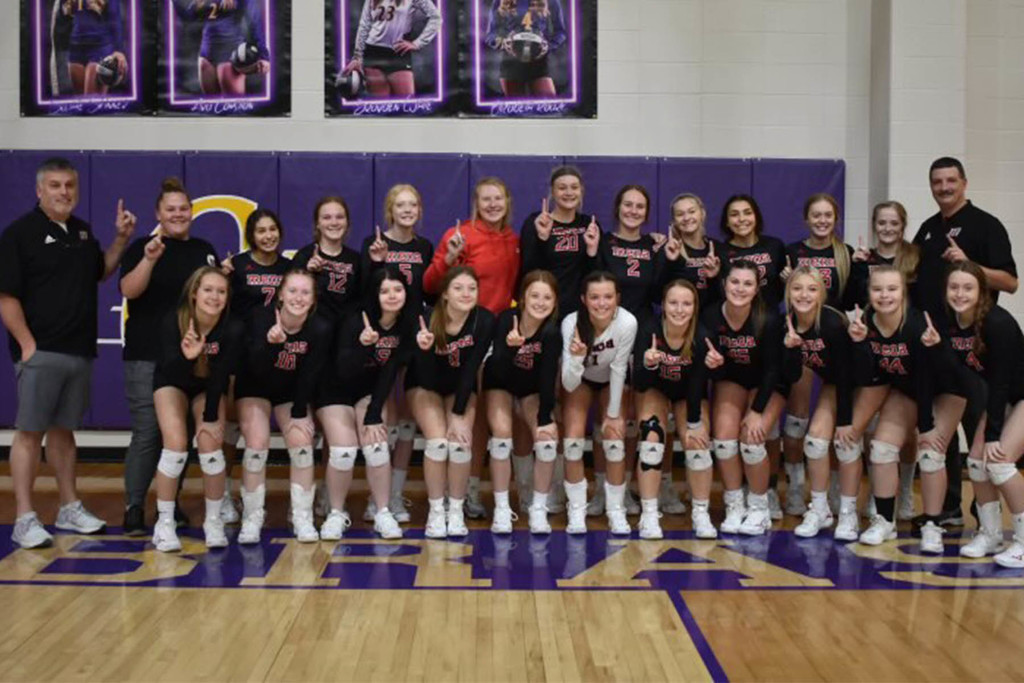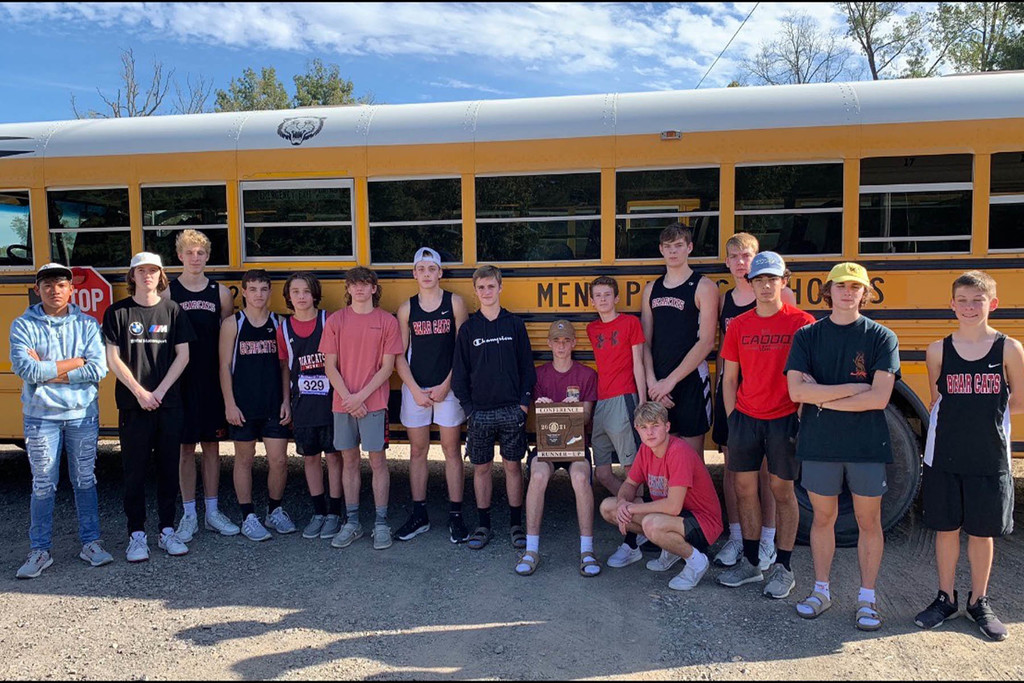 Bearcat Coaches have selected #54, Jordan Roberts, as the Farm Bureau Insurance Player of the Week vs. Ozark. Jordan is a Senior and plays Defensive Tackle for the Bearcats this season. Jordan had 6 tackles on the night and 2 were for loss of yardage. Jordan is the son of Chris and Leah Roberts and big brother to sister, Jaden, who is a 9th grader at MHS. Jordan enjoys hunting, fishing, and just about anything to do with the outdoors. After graduation, he plans to go to work with his Father and Grandfather, Wes, in the construction business. This week, Jordan and the Bearcats will travel to take on the 4-4 Dardanelle Sand Lizards. A home field playoff game is on the line, if Mena can win there and at Lamar in Week #10. Shown presenting Jordan with Week # 8's game ball is Farm Bureau Agency Manager, Tony Hooper, and Bearcat Assistant Coach, Chad Arnold. Farm Bureau Insurance is a proud supporter of Mena Bearcat Athletics!!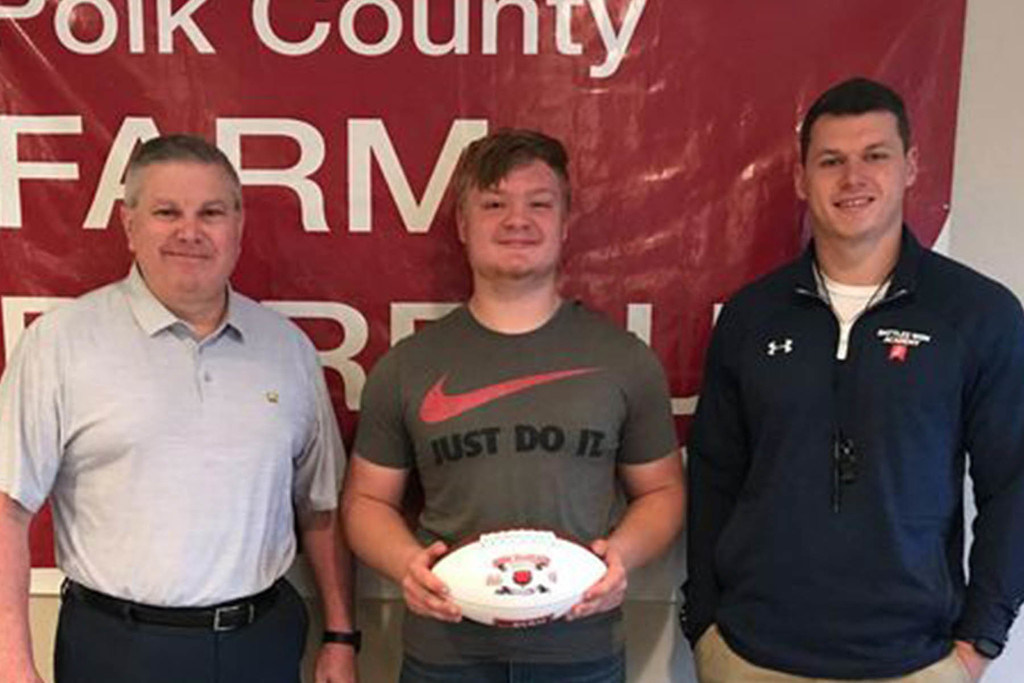 Thank you to each student who made attendance a priority in September. According to the National Center for Educational Statistics, "Students who attend school regularly have been shown to achieve at higher levels than students who do not have regular attendance." When you choose to be on campus every day, you show how much you value your education! Each month we will be rewarding those students who choose to value their education through perfect attendance. Each of you have the same opportunity each month! Each student who shows their dedication through perfect attendance will be awarded each month. These students will be rewarded very soon for their September Perfect Attendance. Taeyon Anderton Ryleigh Armstrong Maria Bazzarri Lukas Charbonnier Blayze Chitty Cheuk Lam Chiu Karson Cochran Eric Decker Jacob Deramus Sara Dozier Michael Escobar Sofia Ferri Aiden Golden Devin Gorden Gage Gordden Amy Gragg Christina Gragg Alexyss Hilderbrand Jokia Look Nathaniel Needham Ali Ogden Aryana Ortiz Kendall Posey Avery Powell Nathan Raney Brenden Ricker Ranessa Ricker Kensey Rosson Charleigh Self Karley Sharp Logan Shone Christian Stewart Michael Sullivan McKenzi Summit Annika Thompson Rachel Wilson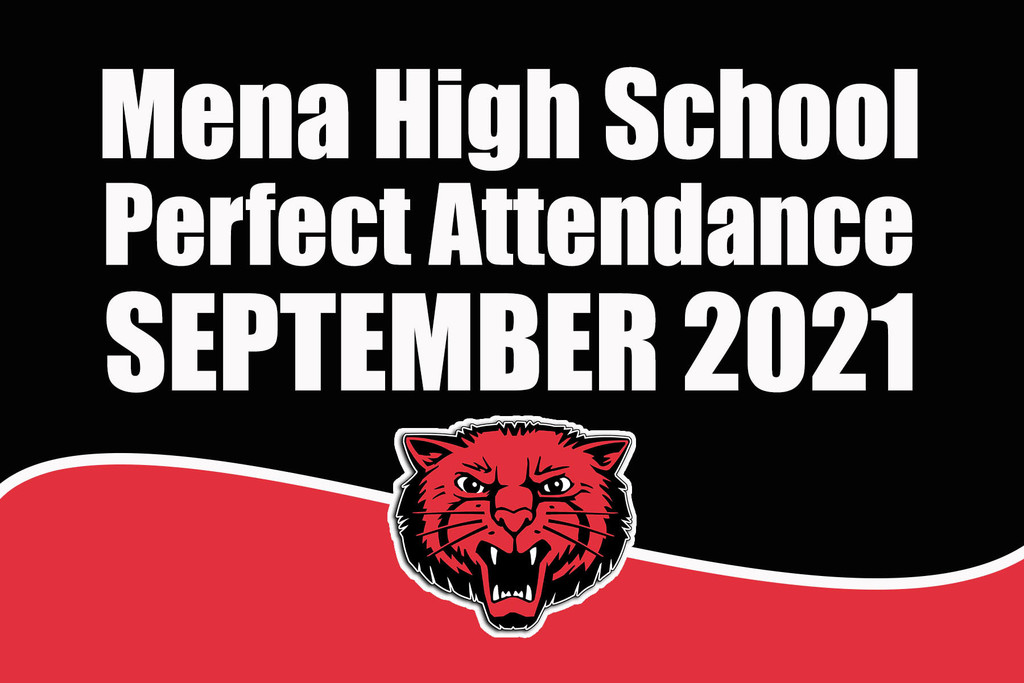 MHS VEIN DRAIN IS OCTOBER 20th !