MHS will NOT be having Parent Teacher Conferences this week; rather, we will have conferences on May 20 to discuss Student Success Plans and student exemptions with parents. Please save the date for May 20.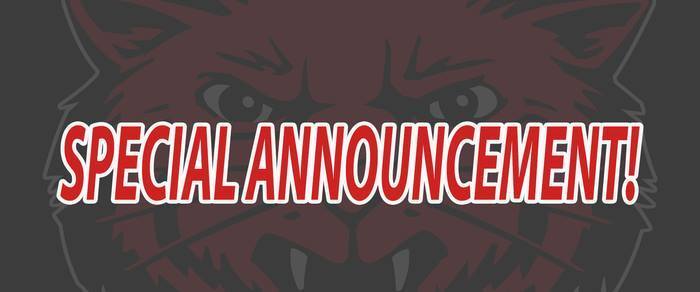 April 17th, 2019 The library is closed today during class & during Lunch A and B. NHS will have a meeting today in room 312 during Enrichment. We will have the annual free physicals on Tuesday, May 14. All coaches will hand out the physical forms. Ladycats will be at 5:30PM in the UBC and Bearcats will follow. This is the only opportunity to provide free physicals. Students come by the EAST room to get your prom pictures from the photobooth. Seniors, several students have not accepted their Arkansas Challenge scholarships. Check and see if you are pending acceptance. Seniors remember that all fines and lunch balances need to be paid May 10th. Seniors if you are interested in the Phillip Stanley scholarship for students interested in Forestry, AG science, Environmental Science, Earth Science or related field of study. See Mrs. Gross. Students if you are interested in attending Camp Shriver, July 21-25. Pick up and application from Mrs. Tompkins There will be a tennis meeting during Enrichment today for anyone interested in playing tennis next Fall in room 303. Juniors and Seniors who would like to attend Job Fair Thursday, April 18 during 3rd period, please sign up in counseling center. Bearcats for a Cure is taking donations of Easter eggs and candy for the Egg my Yard fundraiser. If you donate you will be given an hour of community service. Please bring donations to Mrs. Wilson or Mrs. Hobson by today. BFI will have a volleyball tournament May 2nd. Contact BFI for more information. If you are interested in showing livestock they will have sign-ups in the AG building. Today is the deadline for anyone interested in applying to be on next year's Yearbook Staff, see Mr. Philpot. The deadline for turning in FFA greenhand and chapter degree applications will be tomorrow. FBLA officer applications for the 2019-2020 school year are now available in Mrs. Lindsey's and Mrs. Torix's rooms for any FBLA member who would like to be an officer next year. They are due April 26. Students since it is turkey season make sure you do not bring any rifles to school in your vehicle. If a gun is found in your vehicle, it is required by law to look and it is a 365 day expulsion. There will be a meeting at the Ag building today during enrichment with all FFA members who will be participating in leadership events at state convention. Also, the ag mechanics, Forestry, and electricity teams need to come to ag building during enrichment on Wednesday for group pictures. All FFA Members who are competing in leadership events at State Convention will be leaving from the Ag building on April 22 Monday at 6:00 am. Bring your Official dress with you. All cap and gowns that have been ordered and not paid for are in the office. Herf Jones is accepting cash only or you can pay on-line. Mr. Breedlove will be taking orders for Senior Bricks. The cost is $20 per brick or $10 to share a brick with another person. Bricks must be paid for in advance. Students you must scan your ID cards at lunch. Do not get extras unless you have money in your account. Lunch: Bacon and cheese baked potato, hot dog, or chicken sandwich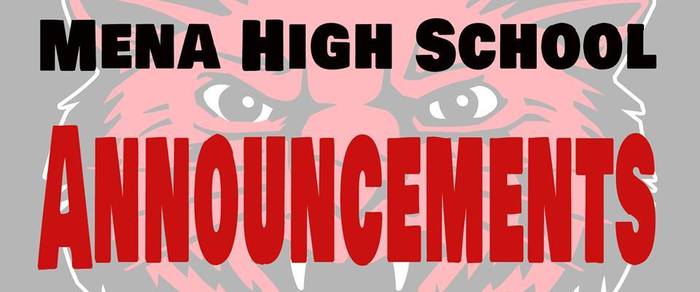 Mena ended a two game skid with a big 6-0 win over Cossatot on Tuesday evening at Bearcat Stadium... Mena soccer will host Pulaski Academy on Thursday,, Games begin at 4:30pm,,,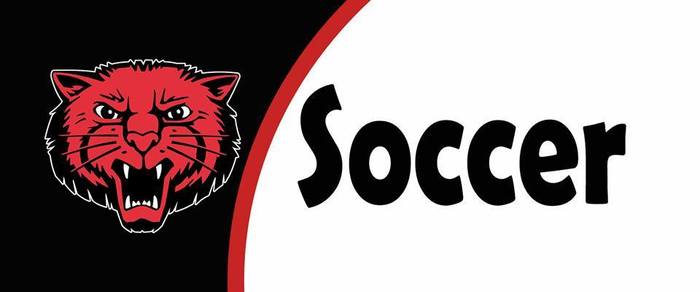 Mr. Dale Query made a special effort to attend the Mena School Board meeting Tuesday night. He was there to present Mena Superintendent Benny Weston with a certificate naming him as the Arkansas Rural Education Association's Superintendent of the Year...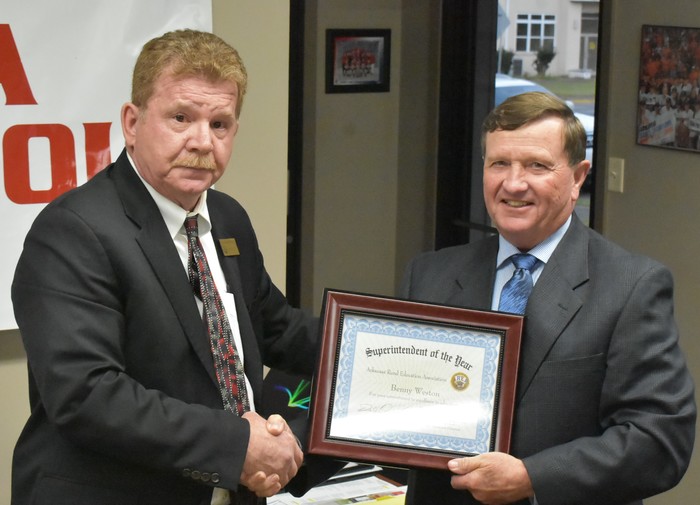 A big 6th inning wasn't enough as the Bearcats fell to Bauxite 10-6 Tuesday at Union Bank Park... Mena will host Murfreesboro on Thursday at 4:30pm..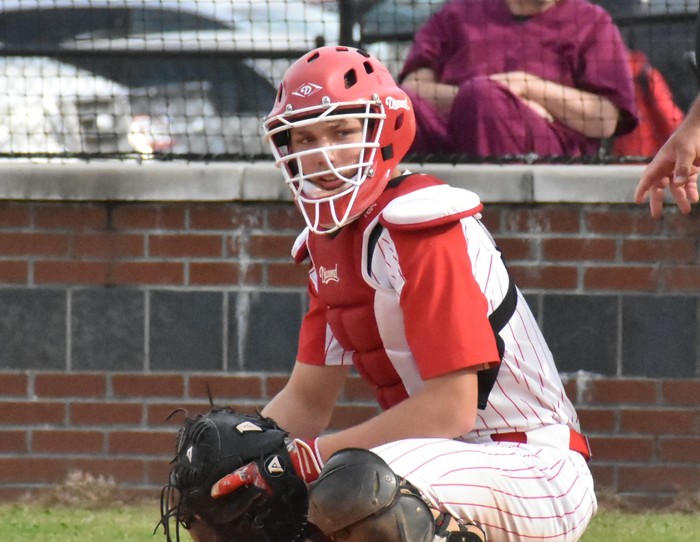 The Ladycats found the back of the net just once & Cossatot ran away with a 4-1 win at Bearcat Stadium Tuesday afternoon... Mena will host Pulaski Academy on Thursday at 5:00pm...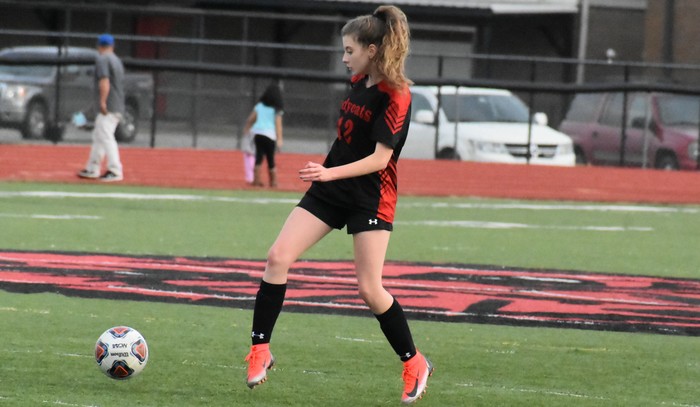 The Ladycat's struggles continue with an 11-1 loss at the hands of the Bauxite Lady Miners at Union Bank Park Tuesday afternoon.. Mena will play at DeQueen on Friday at 4:30pm..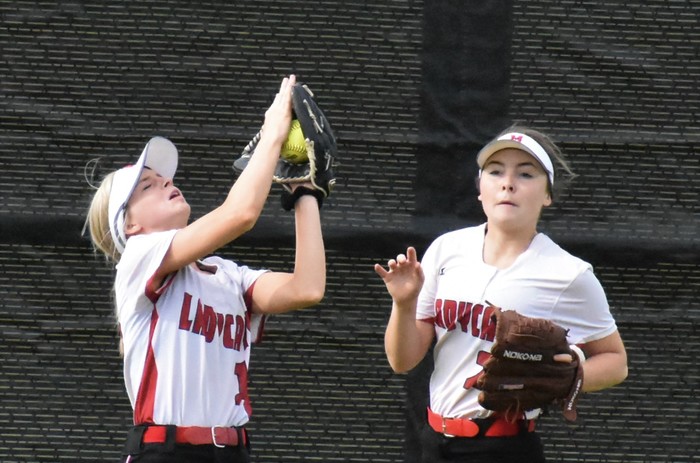 We had some extra special visitors today at Louise Durham! Rich Mountain Nursing and Rehabilitation Center surprised our students with the Easter Bunny and snacks for their classroom! The students really enjoyed the book read to them by the residents!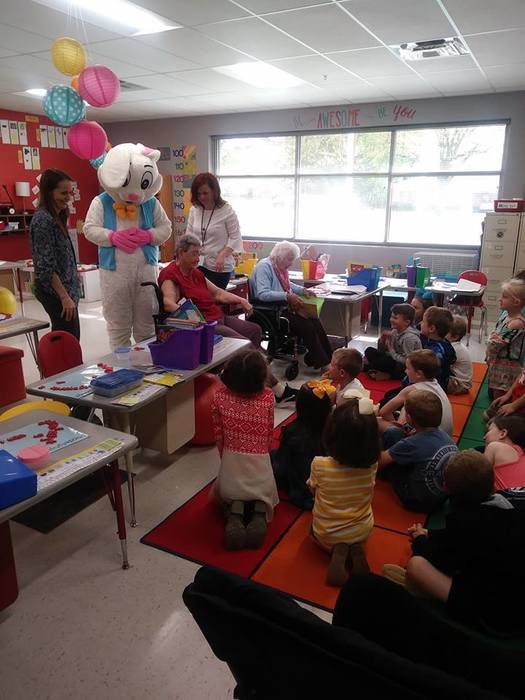 Mena High School Juniors and Seniors, be sure and go by the EAST room to get your prom pictures from the photo booth. They can email or airdrop them to you, and they have also been posted to MHS EAST Facebook Page.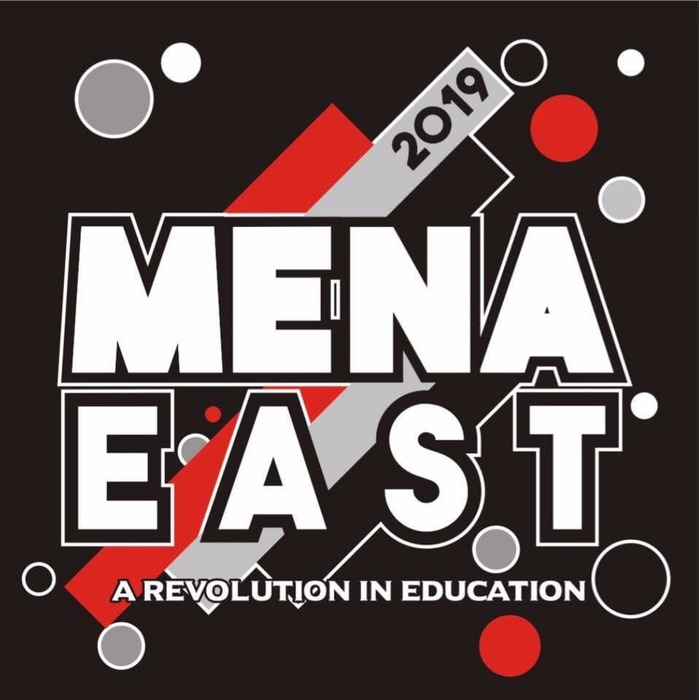 Mena Middle School Parent Teacher Conference!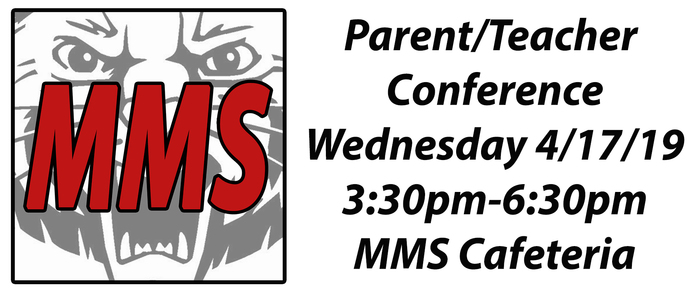 We are Bearcats!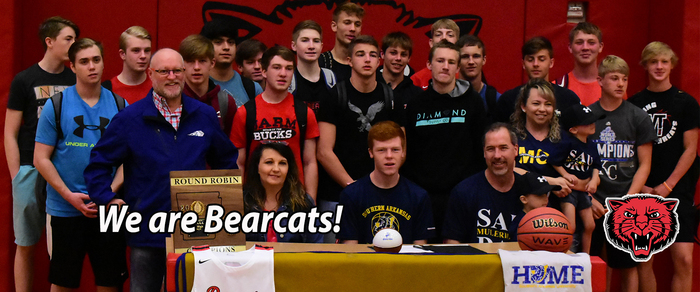 Congratulations to Mena High School Senior Connor Harvey! Harvey signed his letter of intent to play basketball at Southern Arkansas University.... GO CONNOR !!! GO BEARCATS!!!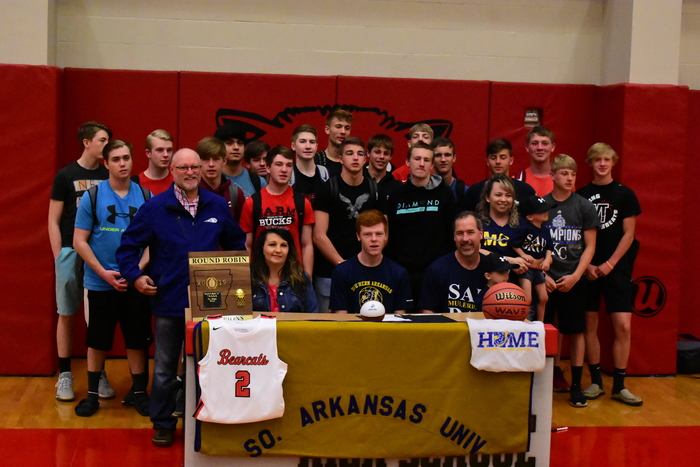 Gameday!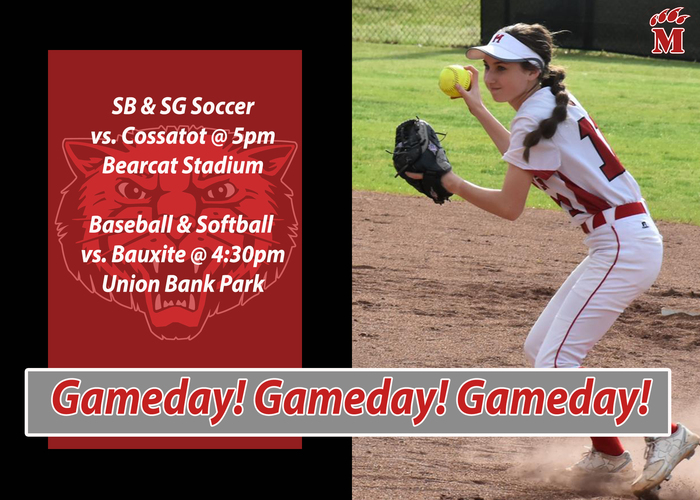 The Mena Soccer teams made the long trip to Little Rock to play Robinson on Monday... S.G. / Robinson-3 Mena-0 S.B. / Robinson-4 Mena-3 Mena will host Cossatot on Tuesday at Bearcat Stadium.. Games start at 5pm...

Spotlight Singers auditions will be held Friday, May 10, in the high school choir room. The auditions will begin at 3:30. Eighth grade girls who are interested in auditioning for the ensemble can get an application from Ms. Taylor.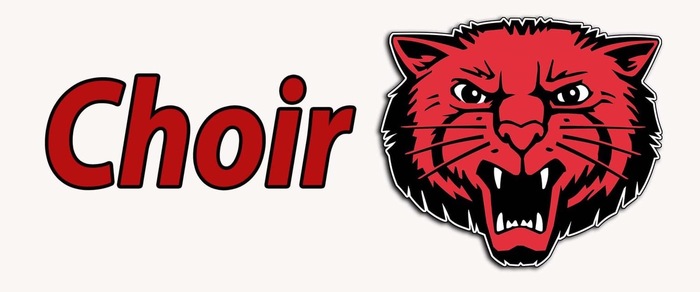 The Mena Jr. Girls & Jr. Boys track teams competed in the 7-4A District Meet today at Bearcat Stadium... We will post results as soon as they become available... GO BEARCATS!!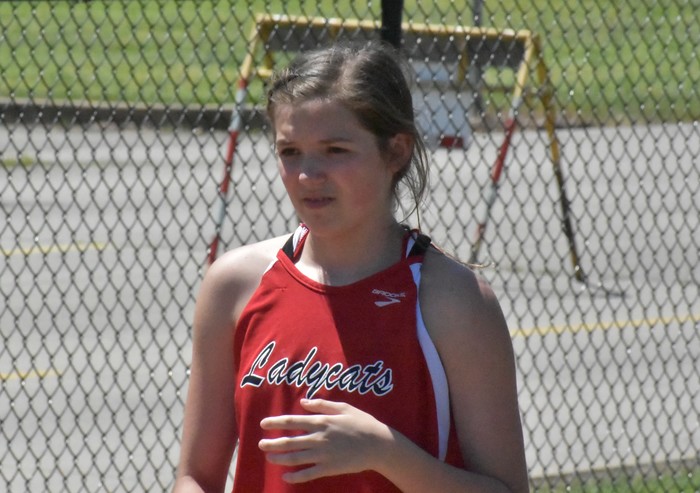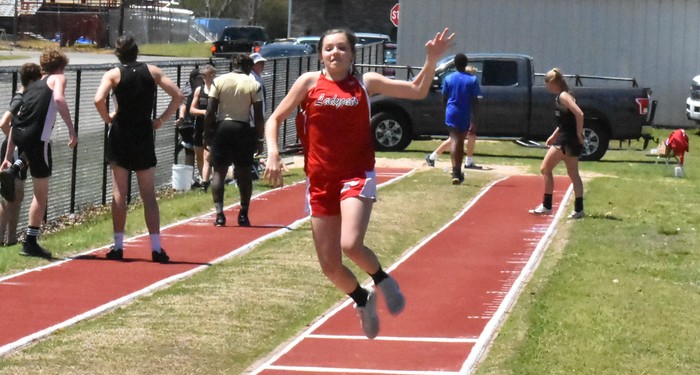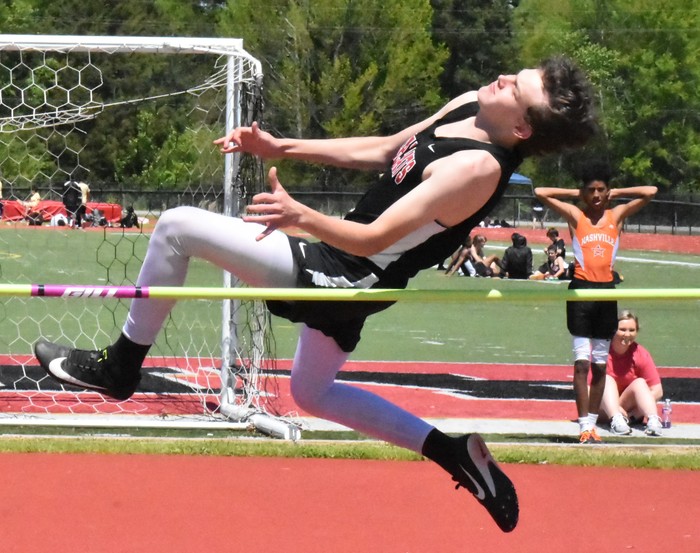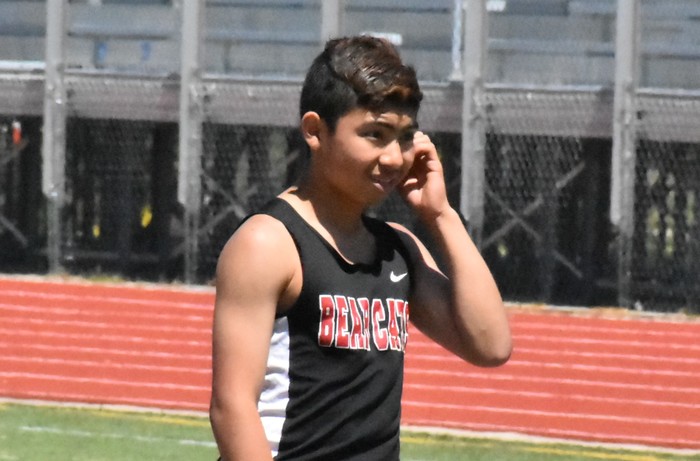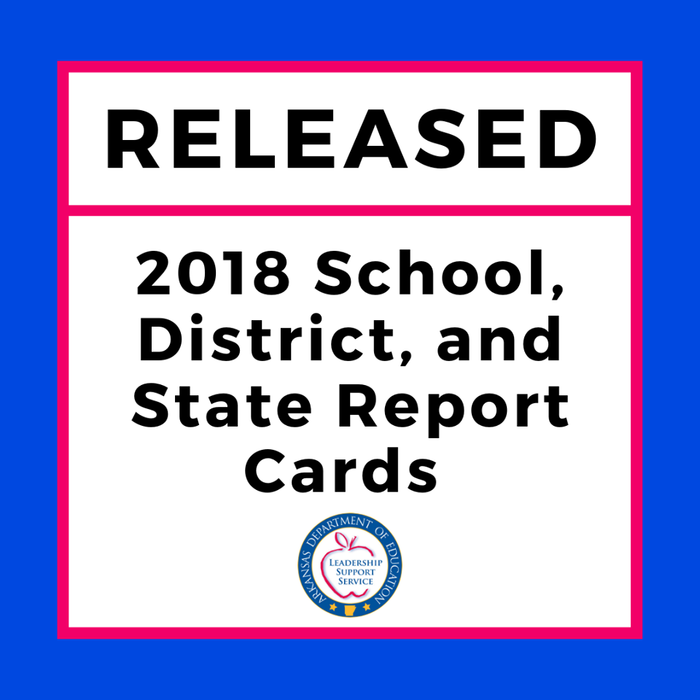 Announcements for Monday, April 15th Parent / Teacher Conferences will be this Wednesday in our Cafeteria from 3:30 – 6:30. Reminders: Throw your breakfast trash away so that you can continue to eat it outside. 7th & 8th graders can check their student emails for EAST & Yearbook Staff applications. Check the Lost-and-Found box. There will be no school this Friday. Spring pictures are one weed from Friday. Extra forms are in the office, Upcoming Events: Today: The Jr. High District Track Meet is being conducted at Bearcat Stadium. Tomorrow: Softball/Baseball hosting Bauxite @ 4:30. Both Soccer teams hosting Cossatot @ 5:00. Wednesday: Parent/Teacher Conferences Thursday: Baseball hosting Murfreesboro @ 4:30. Both Soccer teams hosting Pulaski Academy @ 5:00. Lunch Menu: Line 1 – Nachos, Tacos, Burrito with Cheese Sauce Line 2 – Pizza, Sandwiches, Turkey Cobb Salad Concession – Hamburger, Spicy Chicken Sandwich, Chicken Tenders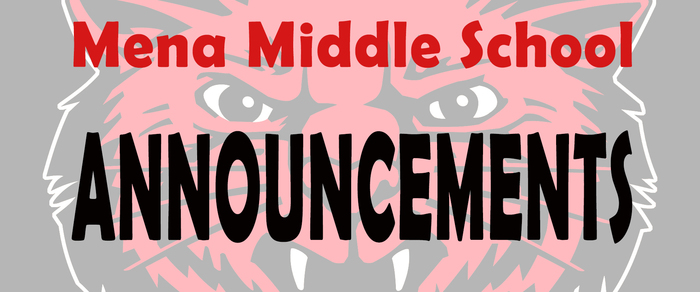 The Mena FFA assisted the local Farm Bureau with a parking lot project recently. Members participating were Brendon Catlett, Drey Ozanich, Simeon Fields, Sam Cude, Cooper Anderlee and Kinley Ruskin.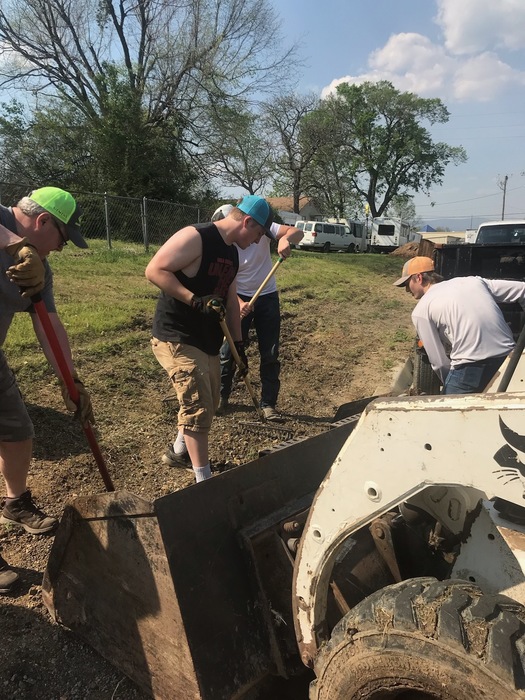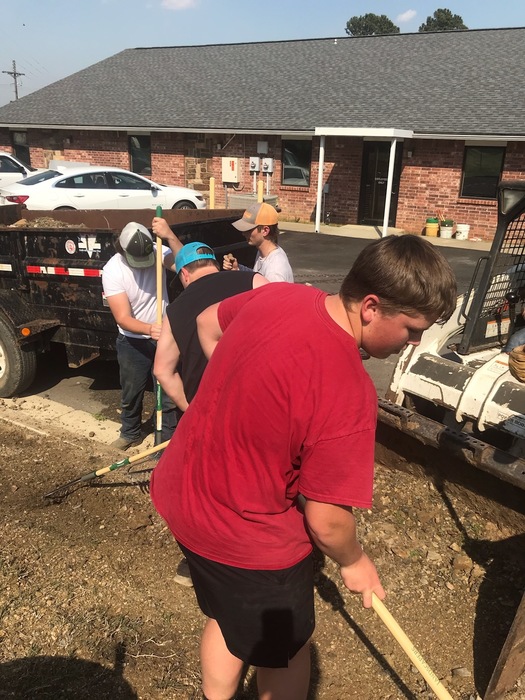 April 15th, 2019 Jr. High track will have their district meet here today. Soccer will play at Robinson today. 10th grade meeting in the PAC during enrichment for all 10th graders on Tues, April 16th. There will be a tennis meeting during Enrichment on Wednesday April 17th for anyone interested in playing tennis next Fall in room 303. Juniors and Seniors who would like to attend Job Fair Thursday, April 18 during 3rd period, please sign up in counseling center. Bearcats for a Cure is taking donations of Easter eggs and candy for the Egg my Yard fundraiser. If you donate you will be given an hour of community service. Please bring donations to Mrs. Wilson or Mrs. Hobson by tomorrow. BFI will have a volleyball tournament May 2nd. Contact BFI for more information. If you are interested in submitting a lip sync contest entry, see Ms. Kropp. Anyone interested in applying to be on next year's Yearbook Staff, the applications are now available in Mr. Philpot's room 205. Return applications by next Wednesday the 17th. The deadline for turning in FFA greenhand and chapter degree applications will be Friday April 17. FBLA officer applications for the 2019-2020 school year are now available in Mrs. Lindsey's and Mrs. Torix's rooms for any FBLA member who would like to be an officer next year. They are due April 26. Students since it is turkey season make sure you do not bring any rifles to school in your vehicle. If a gun is found in your vehicle, it is required by law to look and it is a 365 day expulsion. There will be a meeting at the Ag building on Wednesday during enrichment with all FFA members who will be participating in leadership events at state convention. Also, the ag mechanics, Forestry, and electricity teams need to come to ag building during enrichment on Wednesday for group pictures. All FFA Members who are competing in leadership events at State Convention will be leaving from Ag building on April 22 Monday at 6:00 am. Bring your Official dress with you. Art Club officer applications are now available for any interested art club member. Deadline to submit applications will be tomorrow at noon. All cap and gowns that have been ordered and not paid for are in the office. Herf Jones is accepting cash only or you can pay on-line. Mr. Breedlove will be taking orders for Senior Bricks. The cost is $20 per brick or $10 to share a brick with another person. Bricks must be paid for in advance. Students you must scan your ID cards at lunch. Do not get extras unless you have money in your account. Lunch: Breaded drumsticks, cheeseburger, rib patty sandwich or chicken