Kristi Wilson's Orientation to Teaching students at Mena High School working with Mrs. Thompkin's students, a "win win" situation for all involved.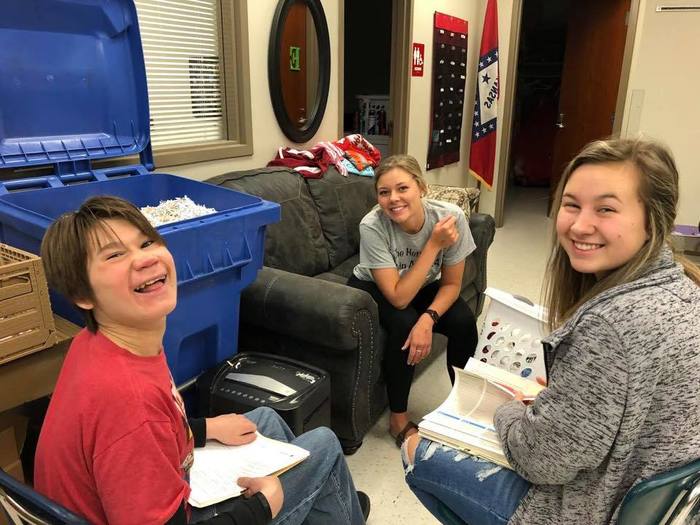 Journalism I students spent 6th period taking pictures of the "MHS Campus in Spring," where they were able to capture nature, school, and students in photos on a beautiful April afternoon.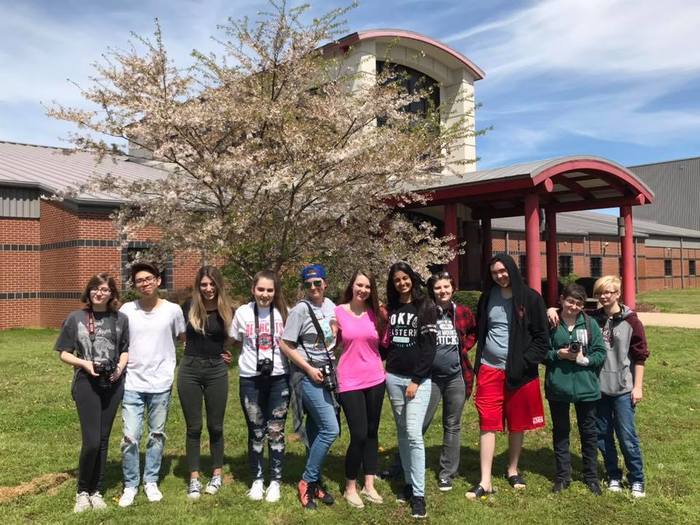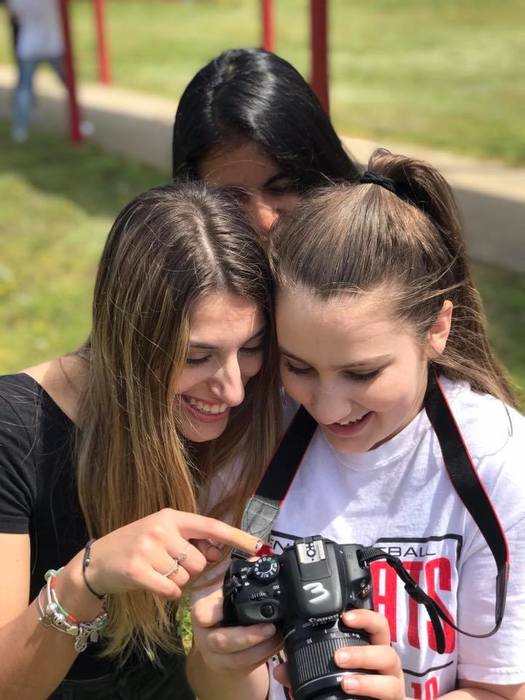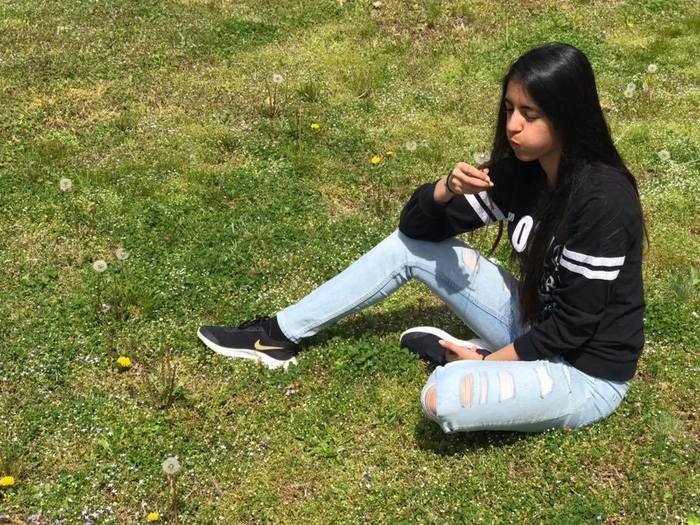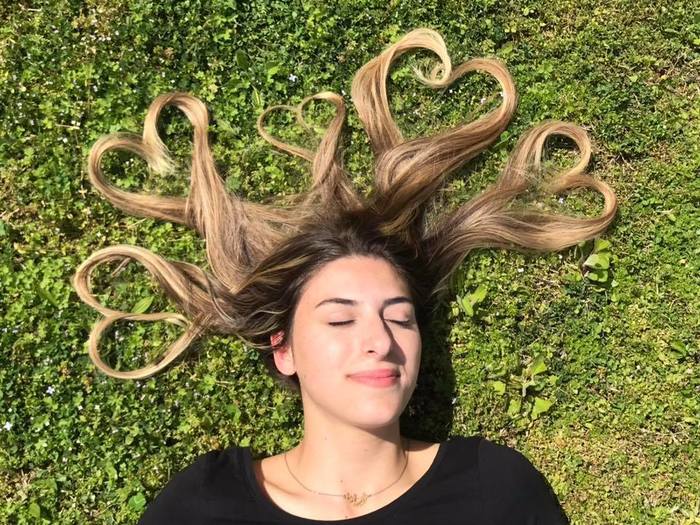 The Mena Bearcat baseball team run ruled Hope 11-1 in a short game at Union Bank Park Friday afternoon... Mena will play at Waldron on Monday at 4:30pm.. GO BEARCATS!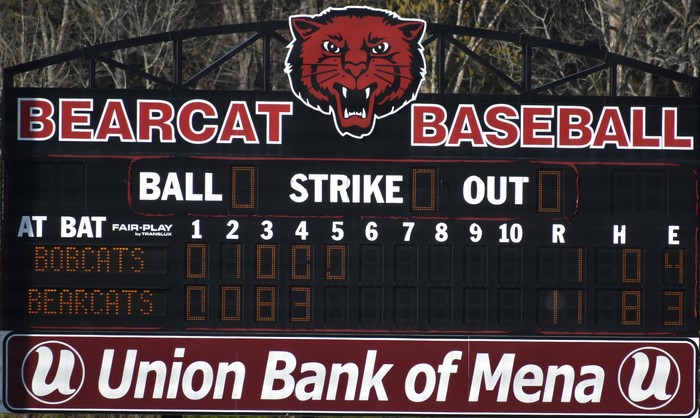 The Mena softball team beat Hope Friday afternoon 11-3 at Union Bank Park. The Ladycats will plat at Malvern on Tuesday.. GO LADYCATS!

Mena Middle School 7th graders working in Mrs. Ashley's class today with Mrs. Rose on Student Success Plans. Families, please mark your calendars for 7th grade Career Action Planning conferences set for May 11 and May 13.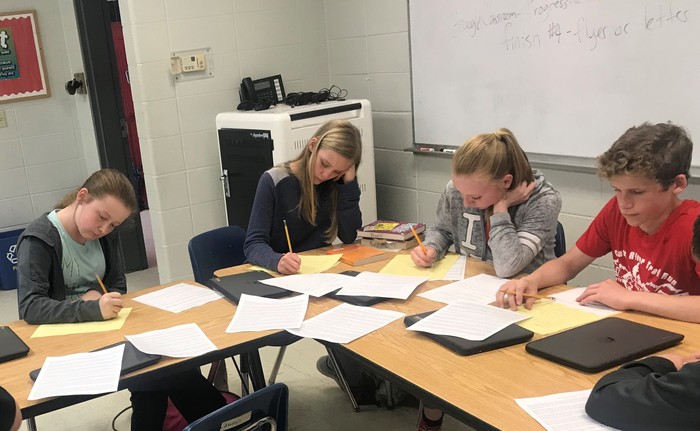 Congrats to the following students for placing as finalists in the 2019 AAIM Student Media Festival! This statewide competition for various categories in photography and multimedia is held each year by the Arkansas Association of Instructional Media through each school's library. Thank you to Mrs. Ashcraft for coordinating and facilitating our students' entries! These students have placed as finalists for their work in EAST on the VR project of the Old Mena Middle School Redesign on Main Street. Their actual category is listed as "Interactive Multimedia Application." Please feel free to stop by anytime during EAST to view their project on the Oculus Rift! It is very cool!! Jaxom Hughes Preston Clegg Tilman Portwood Sam Efird Cara Driggers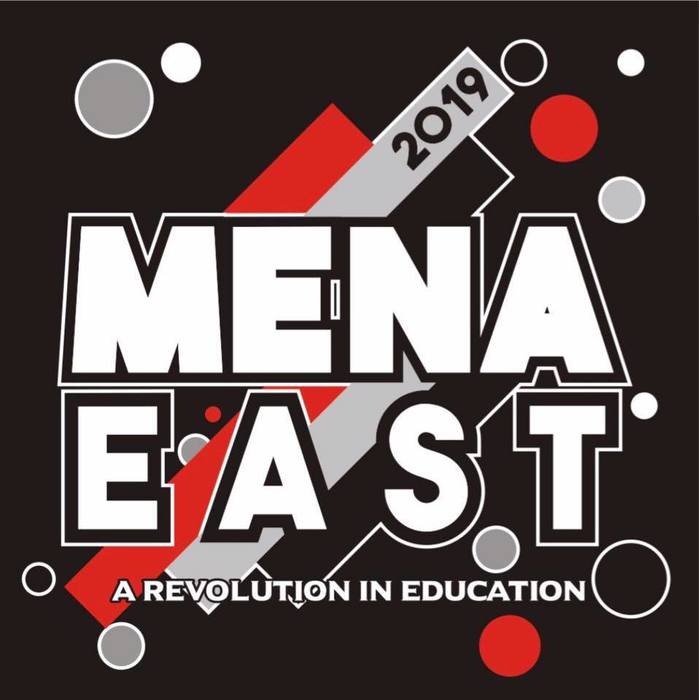 Mena High School AE students entertained a tough crowd & announced the 3rd, 4th & 5th grade students of the month at Holly Harshman Elementary this Friday afternoon!.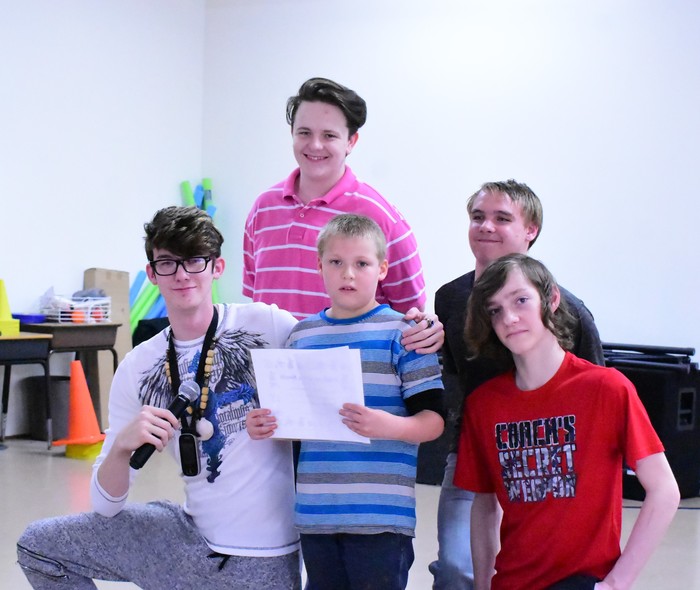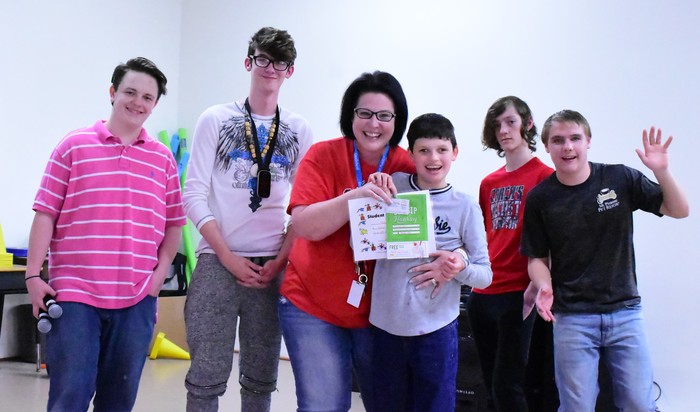 Wednesday April 10th MHS---Junior Day @ UA Rich Mountain Soccer @ Centerpoint 5:00pm Softball vs Murfreesboro @Mena 4:30pm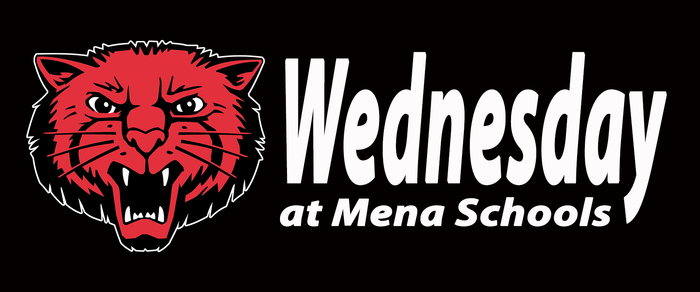 FIRST PITCH AT 4:30pm!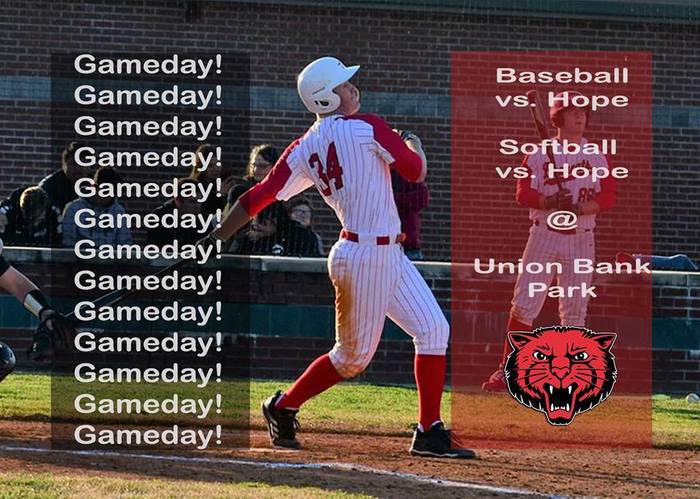 "MHS Academy students learned the art of leather working and bracelet making from Lynn Dilbeck this morning. Thank you, Ms. Dilbeck, for your time and artistic knowledge. Polk County has AMAZING artists".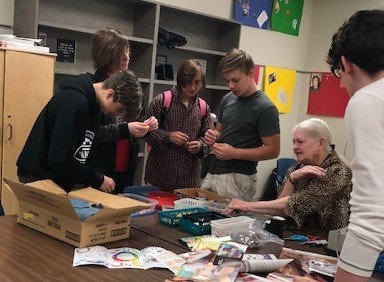 Mrs. Hughes has been working with MHS Biology students this week as they do their pig dissection projects.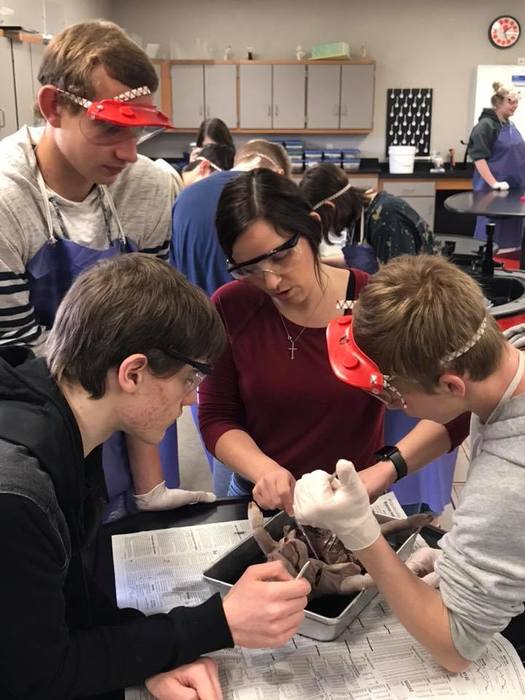 Mena Middle School 8th grader Emily Holloway has made it to the semi-final round in Poetry Nation's National Poetry Competition. She will find out if she makes it to the finals in the upcoming months.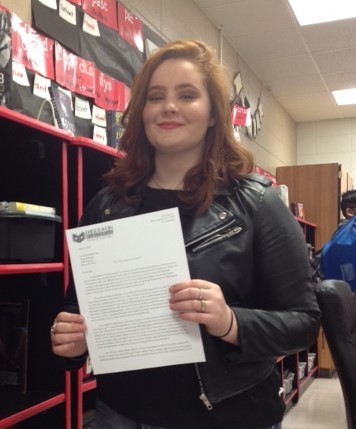 MMS Announcements for Friday, April 5th Reminders: The at home laundry assignment for FCSI students is due today. You can sign up in the office to lead the morning Pledge. See Mrs. Lunsford for information about next month's talent show. Any 7th grade student that might be interested in being a Library Aide next year can go see Mrs. Brooks at the end of these announcements. Upcoming Events: Today: High School softball & baseball teams will be hosting Hope at 4:30. Tomorrow: Special Olympics at Bearcat Stadium, starting at 10:30. In case you were not aware, two weeks from today, April 19th, is Good Friday and there will be no school that day. Lunch Menu: Line 1 – Nachos, Tacos, Crispitos Line 2 – Pizza, Sandwiches, Ham Pizza Salad Concession – Cheeseburger, Chicken Sandwich, Mini Corndogs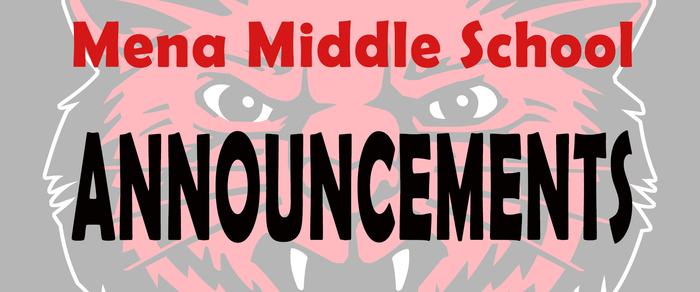 The Mena Sr. Track teams competed in the Scrapper Relays at Nashville yesterday... The girls finished 10th & the boys finished 9th as a team... Here are the Individual results beginning with the Sr. Girls. 100 Hurdles - Lauren SIkes 5th High Jump - Emily Wagner 5th 4x400 - Mena 7th 4x800 - Mena 8th Sr. Boy individual results 1600 - Logan Myers 4th 3200 - Logan Myers 4th & Robert Mcintyre 6th 800 - Devin Adams 4th 4x800 - Mena 4th 300 Hurdles - Iaza Ingoglia 8th The senior track teams will be back in action at Waldron on Thursday 4/11/19..
https://ar.milesplit.com/meets/336563/results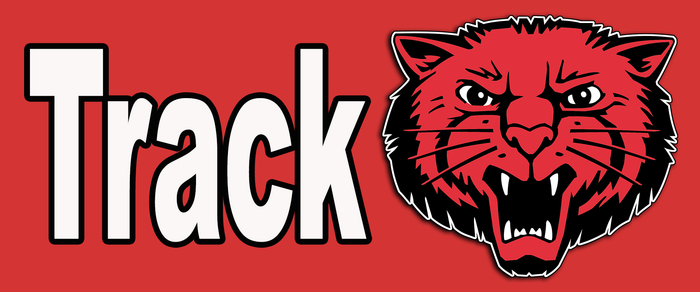 April 5th, 2019 Softball and Baseball will play Hope here today. Students if you come to school late always sign in at the office. Also, if you leave the building check in with the office before hand. There will be an art club meeting today in the art room during enrichment. Congratulations to the Bearcat Band for receiving 1st divison superior ratings at the Region VIII Concert and Sight Reading Assessment. The Bearcat Band is a Sweepstakes Band for the 4th year in a row. Turkey Season is upon us. Please make sure that you do not bring your turkey rifles to school in your vehicles. If you go hunting before school please make sure you drop your rifle off at home before you come to school, and pick them up after school before you go back into the turkey woods.If I am informed of a gun in a vehicle, I am required by law to look and it is a 365 day expulsion. Please make sure you follow these rules. The library will be closed for Lunch B today. MHS Art Pigs are on display in the library. Please stop by the library to check out the great art talent we have on showcase here at MHS! Art Club officer applications are now available for any interested art club member. Deadline to submit applications will be April 16th at noon. All students that have signed up to go to AYAA please come by the art room to pick up a copy of the Categories for the art competition. You will need to start filling out entry tags and dropping off artwork to be mounted and prepped for the show, which is April 10th. MASH applications are due today to Mrs. Thacker. All cap and gowns that have been ordered and not paid for are in the office. Herf Jones is accepting cash only or you can pay on-line. Prom dues are $30. Juniors pay $30 for both Junior and Senior year. If you did not attend prom last year, this year is $30.00. Mrs. Hendrix will be collecting prom dues through noon April 12. Prom will be April 13 from 8-11 at the Ouachita Center. Mr. Breedlove will be taking orders for Senior Bricks. The cost is $20 per brick or $10 to share a brick with another person. Bricks must be paid for in advance. The Special Olympics Area Games are Saturday, April 6. If you are planning to help-volunteer for this event, please see Mrs. Tompkins in room 214 and get signed up start time is 10:30. Students you must scan your ID cards at lunch. Do not get extras unless you have money in your account. Lunch: Crispitos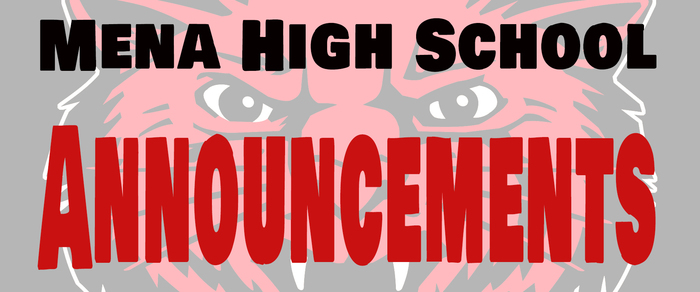 The Mena Ladycats held Malvern Scoreless most of the game but fell 1-0.. Mena returns to the field pn Wednesday at Centerpoint..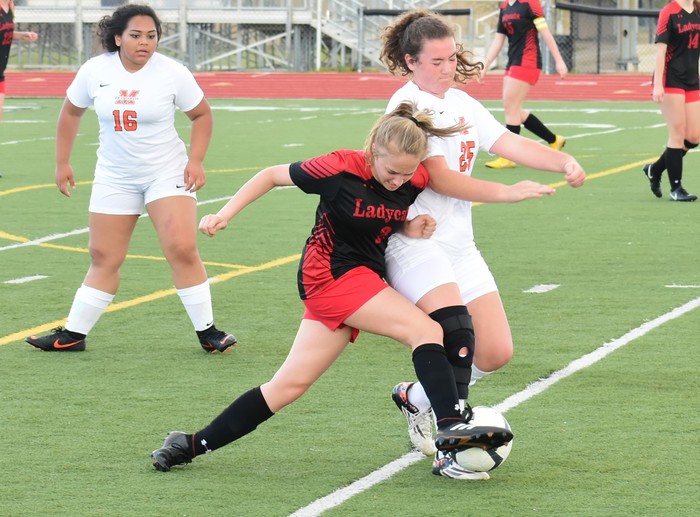 Congratulations to Mr. Morgan and the Mena High School Band on an outstanding performance. They received all First Divisions ratings, making them a Sweepstakes Band for the 4th year in a row!


The Bearcat offense exploded for seven goals & Mena blew past Malvern 7-1 at Bearcat Stadium... The boys are now 6-1-1 on the season & will play at Centerpoint on Wednesday!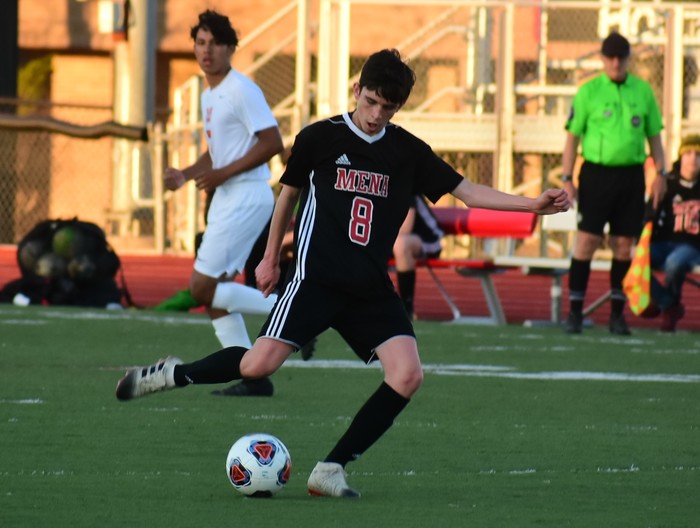 Louise Durham Elementary is conducting Pre-K and Kindergarten Pre-registration daily from 9-2. Please bring your child's birth certificate, social security card, immunization record, and proof of a well-child physical that was completed in the last two years. Parents, you are encouraged to register your child even if you do not have all of the documents needed, as you may bring the required documents any time before the school year begins. A special evening Pre-registration will be on April 11t​h​ from 4-6 in the school library. We look forward to seeing you!!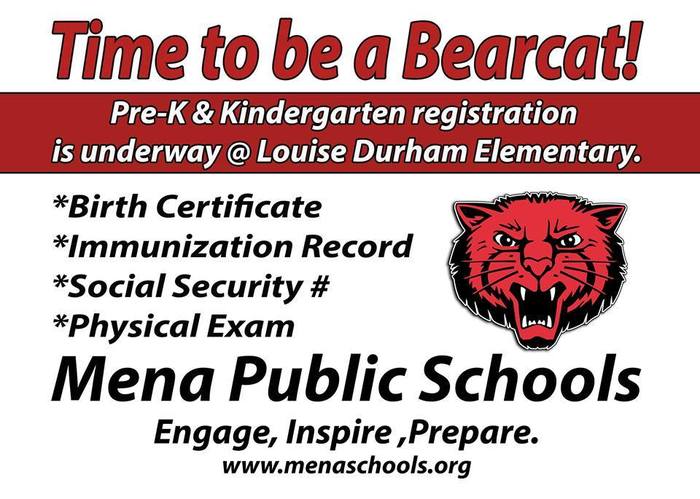 Mr. Maxwell, who will begin his full-time duties as Mena High School principal on July 1, held a meeting with the current junior class in the PAC this morning during Enrichment. Mr. Maxwell discussed the importance of preparing in high school for not just one career, but the lifetime of careers and career changes these students will experience after high school and college.