Please "give it up" for our April Teacher of the Month: Ms Paulette Crawford! 👏🏻👏🏻 WE are proud to have such a great teacher as part of our HHE family! 🐾❤️🐾❤️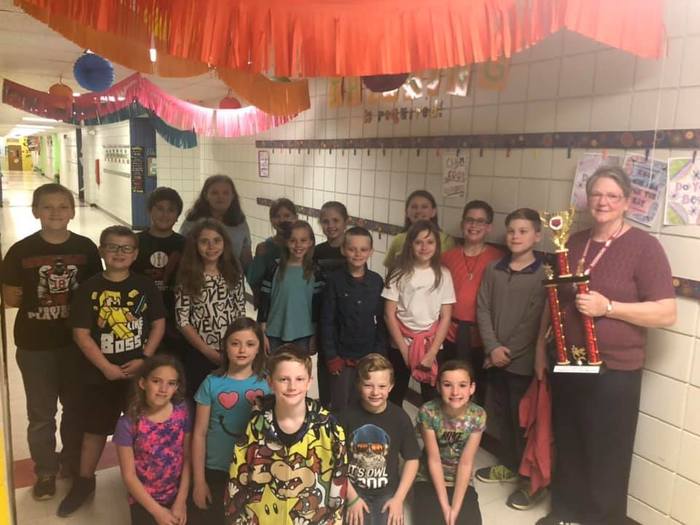 Holly Harshman will have GT night on Thursday, April 11th from 5:00- 7:00 pm. in the HHE cafeteria. The community is encouraged to attend and view 3rd-5th grade GT projects.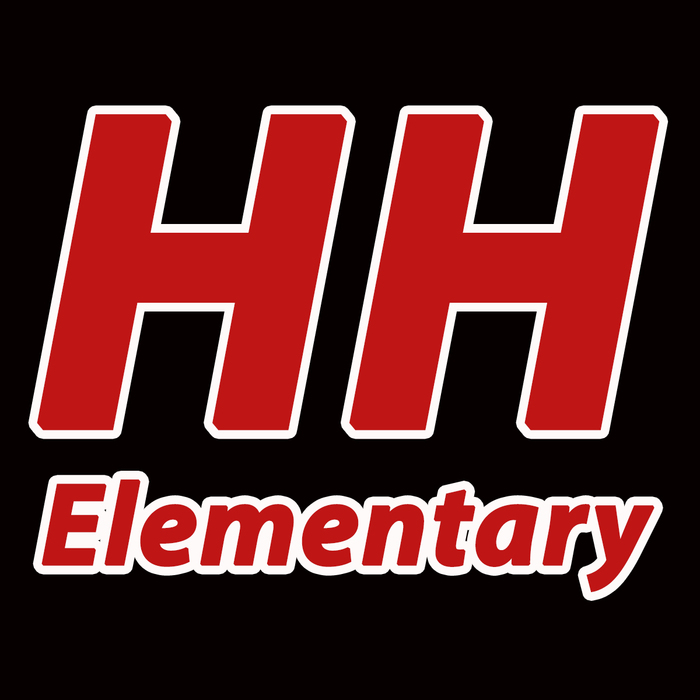 Centerpoint has cancelled the boys soccer game against Mena on Wednesday, but the girls will still play at Centerpoint at 5:00.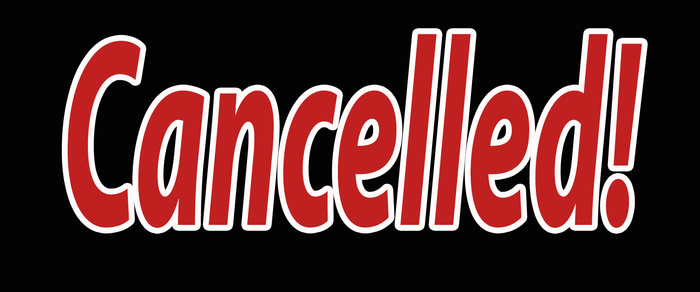 The Mena baseball team scored a season high & blasted Waldron 18-10 Monday afternoon... The Bdearcats are back in action Tuesday afternoon at 4:30pm in Malvern! GO BEARCATS!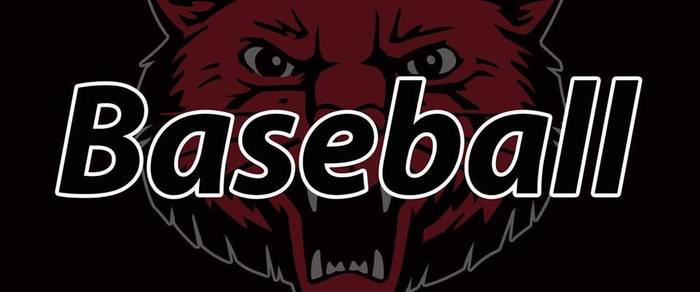 The Spotlight Singers will travel to UCA in Conway to compete in state choral performance assessment. Area 14 Special Olympics 1:00pm Bearcat Stadium FFA @ State FFA Contests @ UofA Soccer vs DeQueen @ Mena 5:00pm Softball vs Hackett @Mena 4:30pm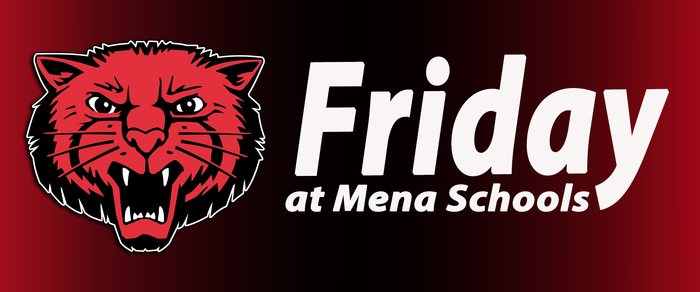 GAMEDAY!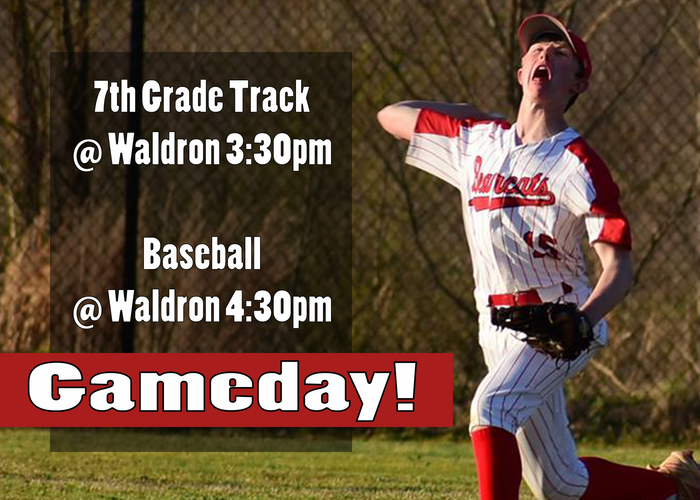 The Mena High School Spotlight Singers have a composite GPA of 3.77.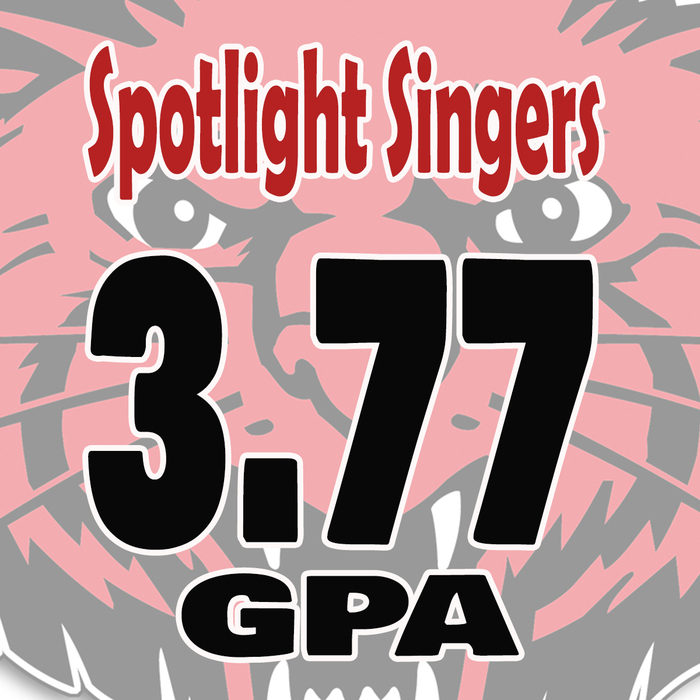 The Spotlight Singers will travel to UCA in Conway this Friday to compete in state choral performance assessment. This is the 7th consecutive year the Spotlight Singers have earned a position in the state assessment. This is the 6th year since 2013 that we have earned region sweepstakes honors (Division I in performance and sight reading). We earned state sweepstakes and state Best In Class titles in 2014 and 2015. The 2019 Spotlight Singers are very focused and determined to give their best performance this Friday. Please encourage them and give them your support!!! Knowing your teachers and peers care about what you do makes such a huge difference. Cassidy Ashcraft Brooklyn Beck Sumer Brown April Burt Cassidy Delaney Hope Egger Christina Gragg Julia Martinez Mackenzie McAllister Hannah McDonald Zoe McPherson Ali Ogden Nalu Pruitt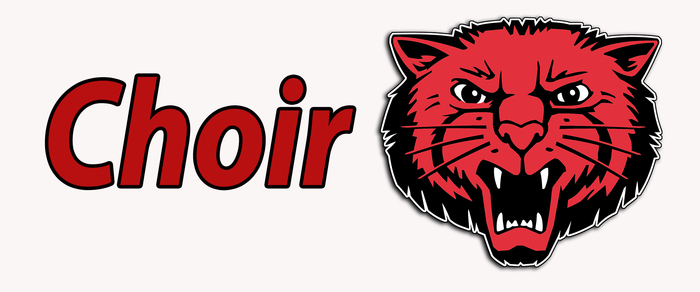 The Bearcat Chorus has a composite GPA of 3.3. GO BEARCATS!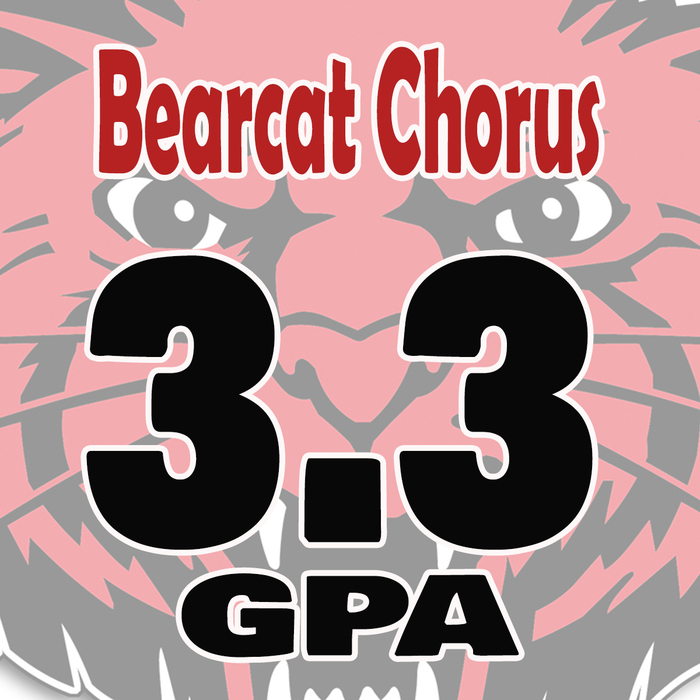 The Arkansas Choral Directors Association recognizes academic achievement as well as musical excellence. We have 16 Bearcat Chorus students who received distinguished honors (3.25-4.0 GPA) and 3 who received excellent honors (3.0-3.24 GPA). Twelve of the Spotlight Singers received distinguished honors. Both choirs received Distinguished group academic honors. The Bearcat Chorus has a composite GPA of 3.3 and the Spotlight Singers have a composite GPA of 3.77. Congratulations: Annie Baker Elizabeth Bill Dawsen Breeden Ashtan Carr Devon Davis Maddison Gunn Alexyss Hilderbrand Jack Hunter Bella Jung Misael Knight Tabitha Levering Alyssa Maddox Abby McConnell Avery Powell Fisher Neufeld Jasper Richmond Sierra Taylor Hannah Willis Lillian Bowen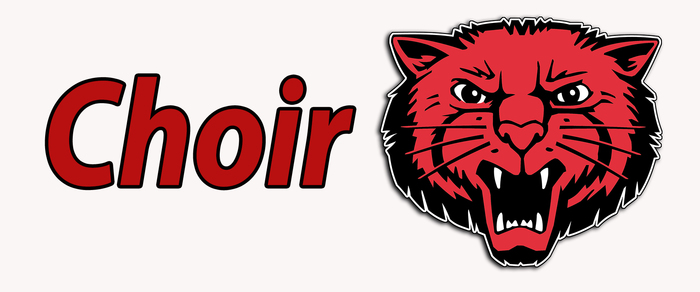 Prom dues are $30. Juniors pay $30 for both Junior and Senior year. If you did not attend prom last year, this year is $30.00. Mrs. Hendrix will be collecting prom dues through noon April 12. Prom will be April 13 from 8-11 at the Ouachita Center.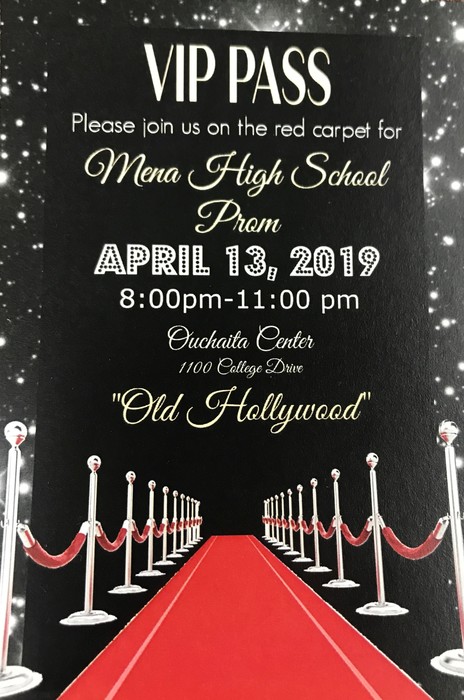 MMS Announcements for Monday, April 8th After these announcements, 7th grade ETS will meet in the Library. Reminders: You can sign up in the office to lead the morning Pledge. See Mrs. Lunsford for information about next month's talent show. From Mrs. More: 6th grade GT will meet today after the announcements, 7th grade on Wednesday, and 8th grade on Thursday. Upcoming Events: Wednesday: Lady Cat Softball will host Murfreesboro at 4:30 Friday: Lady Cat Softball will host Hackett and both Soccer teams will host De Queen. Cheer Leader Announcement: (Addi Dollar). Lunch Menu: Line 1 – Nachos, Tacos, Salisbury Steak with Noodles Line 2 – Pizza, Sandwiches, Ham Chef Salad Concession – Cheeseburger, Chicken Sandwich, Steak Sandwich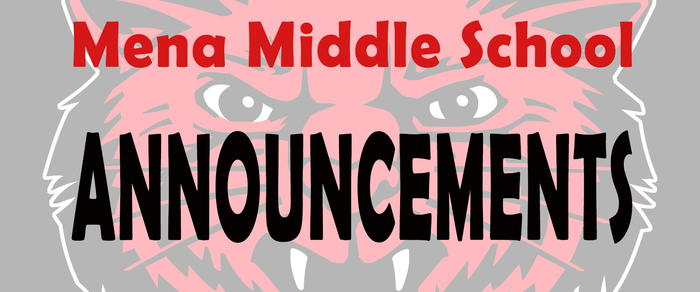 The Mena FFA teams participated at the State Career Development Events on April 4th and 5th in Fayettville. These teams qualified by placing in the top 8 at the District level. The top 24 teams in the state competed at the State Contest. Mena FFA teams placed as follows: Nursery/Landscape- 2nd Place Team , Ivy Curtis 4th High Individual, Emily Sorge 6th High Individual , Halie Standerfer 10th High Individual Livestock- 6th , Kyntlie Wiles 10th High Individual Meats- 6th place Forestry- 7th Ag Mechanics-10th Electricity- 14th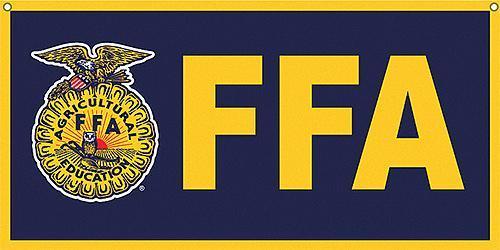 Thursday-Mid- Term reports go home. Student of the Month Assembly in the cafeteria at 2:10, Kindergarten Registration 4-6 LIVESCHOOL STORE DATES AND TIMES 9:30-10:45 and 12:00-2:30 Tuesday, April 9 - SECOND GRADE Wednesday, April 10 - FIRST GRADE Thursday, April 11 - KINDERGARTEN Friday, April 12 - HAPPY NOTEBOOKS send all students in all grades with happy notebook coupons down to the store during the stated store hours. LiveSchool Event day will be Thursday, April 18th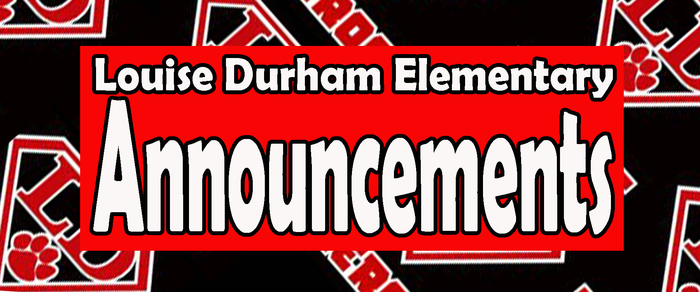 Tiffany Williams is the librarian at Louise Durham Elementary & she always has interesting displays to catch the eye of students & keep them engaged. Check out what is available this week...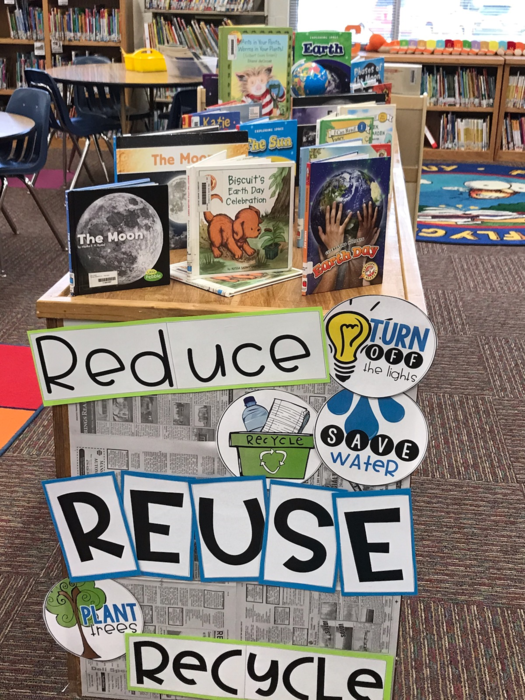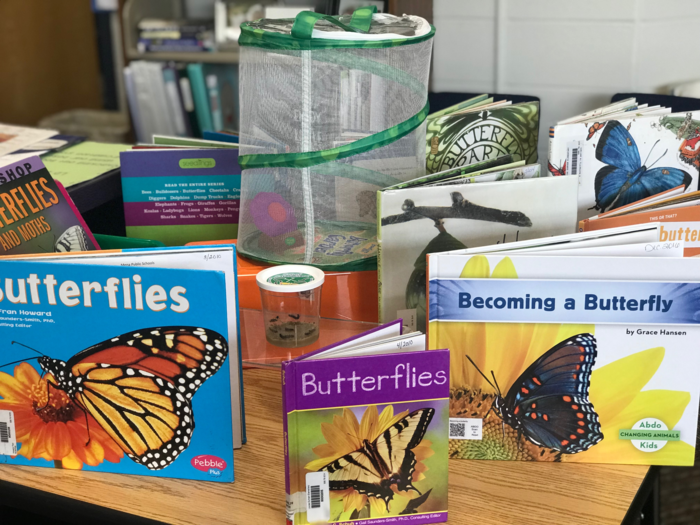 Congratulations to the Mena Basscats on a great day at Lake Hamilton today in the Trader Bills Tournament..JARRET BURGER & TRENTON HEAD finished 2nd in the Jr. Division & AUSTIN ROSE & EVAN GRAVES finished 3rd... AUSTIN JOHNSTON & CASON CANNON finished 7th in the Dr. Division..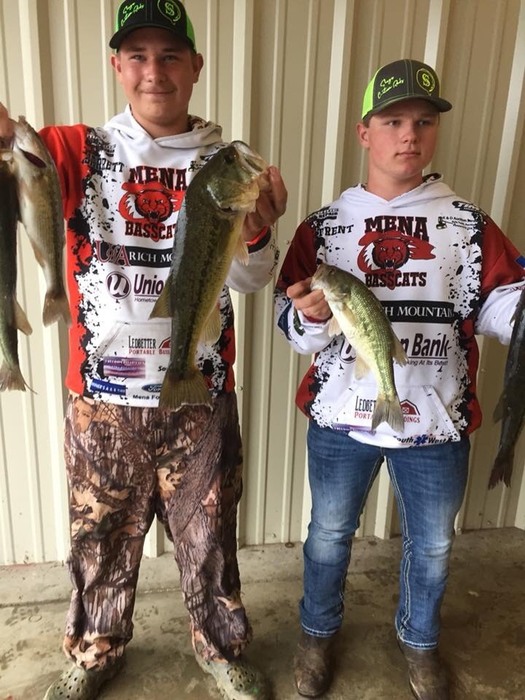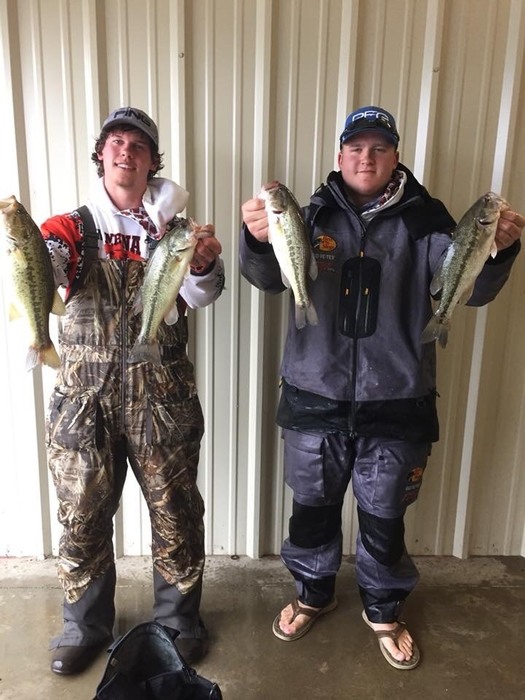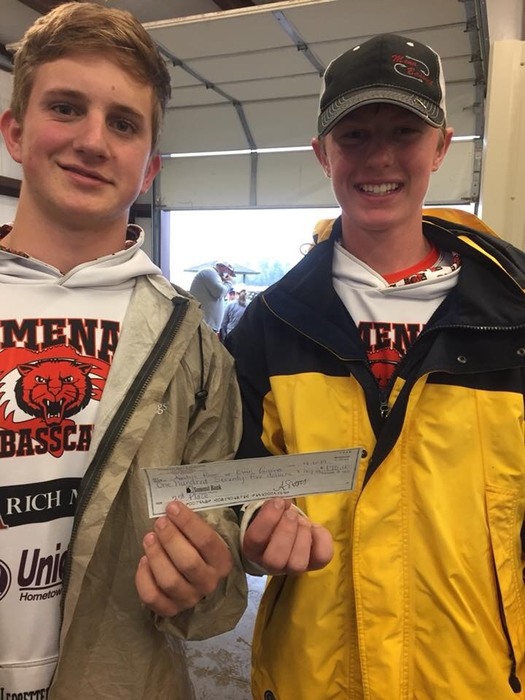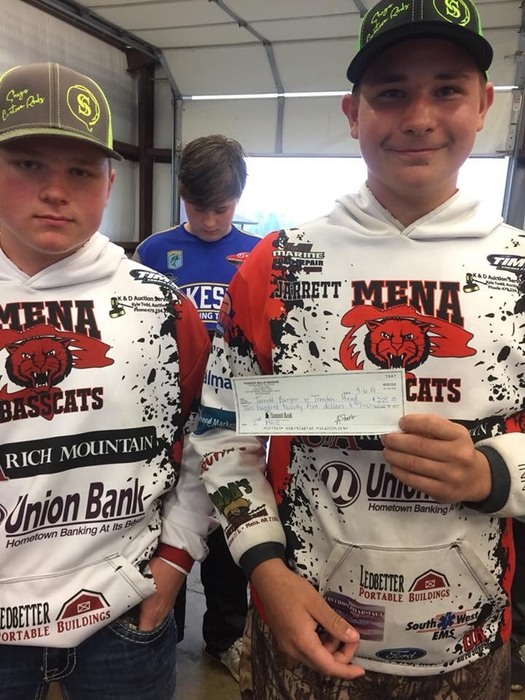 Working on choreography in Theatre I this week!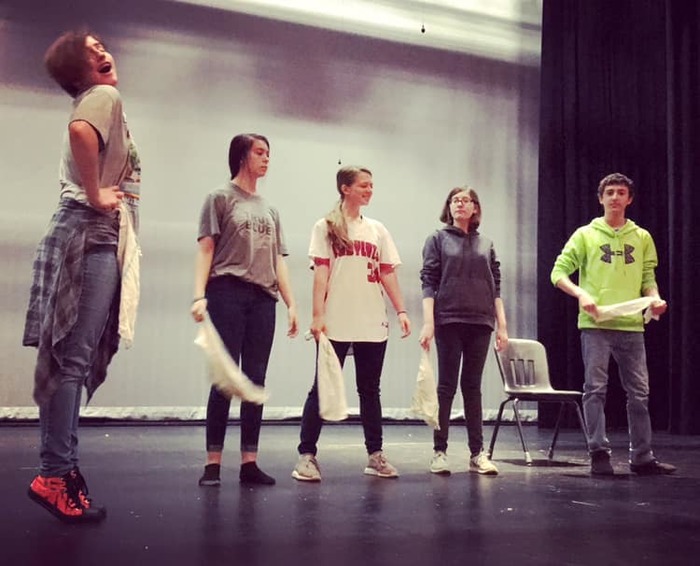 Louise Durham Kindergarten students learned about the life cycle of a butterfly this week! 🐛 🦋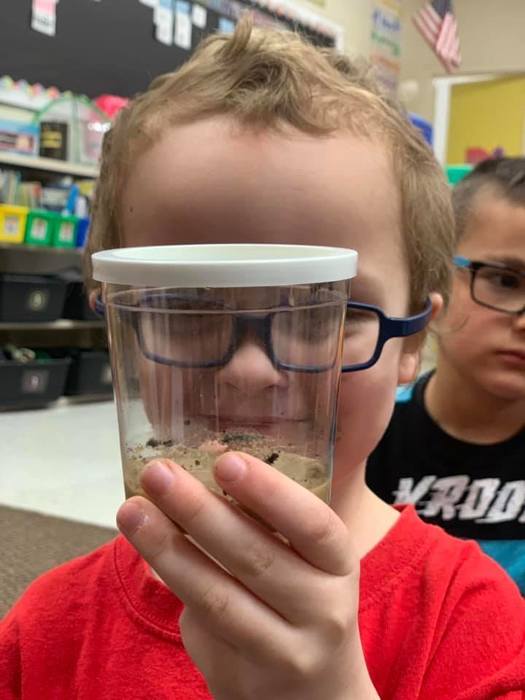 Friday was scratch biscuit day in the Mena Middle School Family & Consumer Science Class...