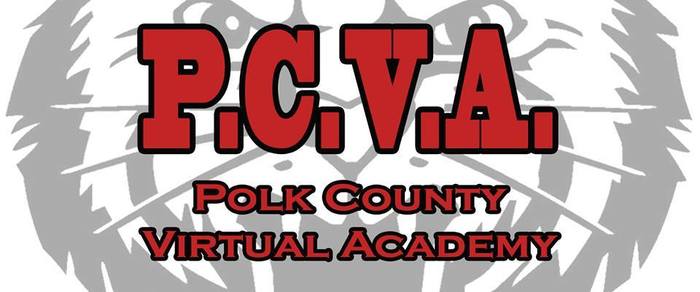 Pre-K & Kindergarten registration is underway!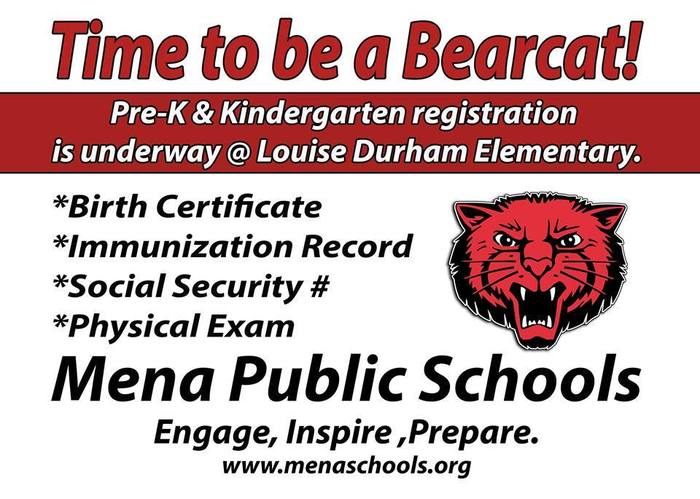 Mena High School was well represented in the Mena First Baptist Church trip to Youth Ministry Lab 2019...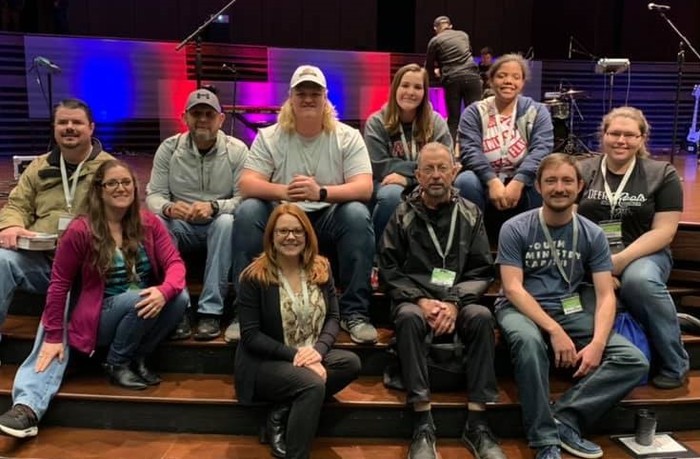 MHS Theatre students performed "Stud" at the Arkansas Young Playwrights Competition today in Little Rock. The play was written by Freshmen Avery Powell and Cadence Barnes. Mena High School students were also part of Justin Richmond's "South of Cortez: Montezuma County" play today at the Arkansas Young Playwrights Competition in Little Rock.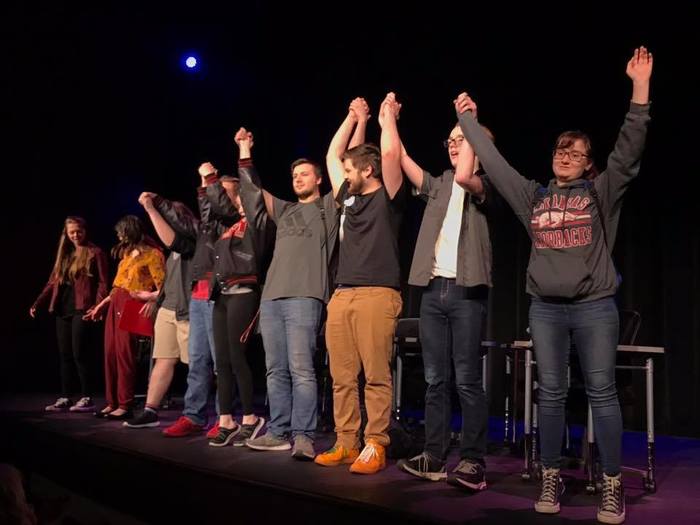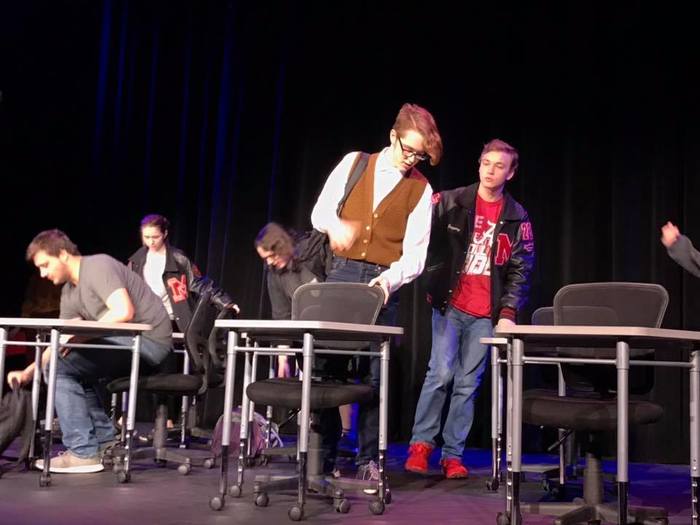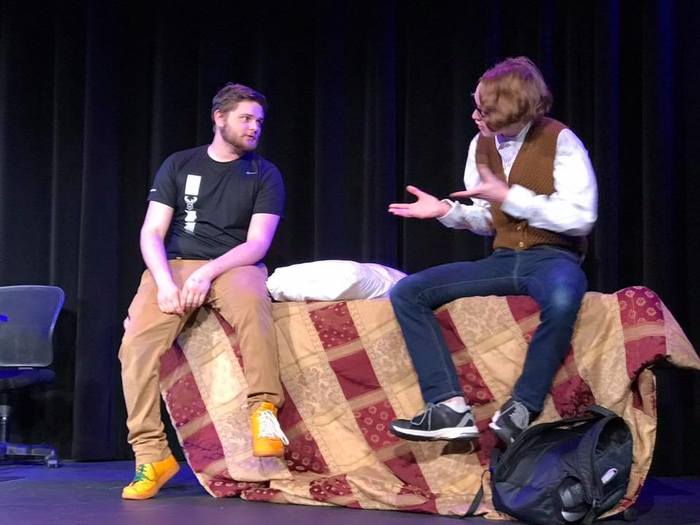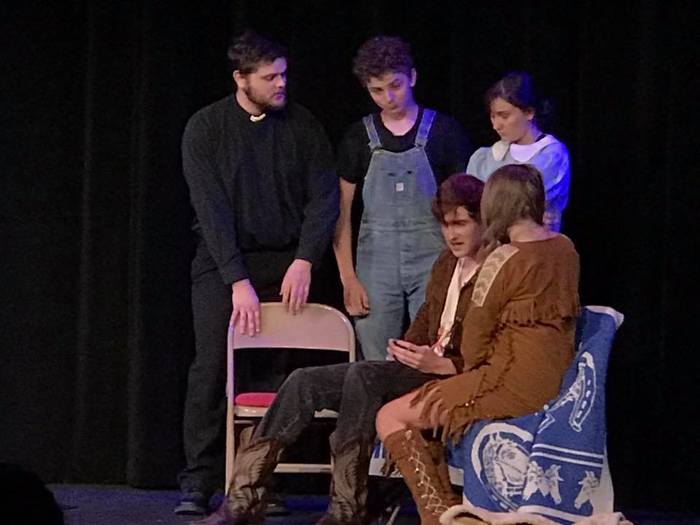 The Mena Jr. High track teams competed at the Mansfield Jr. Tiger Relays on Thursday. The Jr. Girls finished 2nd & the Jr. Boys finished 6th. Girls individual results. High Jump Alex Harper - 5th Grayson Fairless - 8th Triple Jump Madi Lyle - 5th Shot Put Bethany Godwin - 5th Discus Bethany Godwin - 7th Pole Vault Bethany Godwin - 6th 4x800 Relay Mena - 1st 100 Hurdles Danielle Hill - 5th 100 Dash Mickkalee Lane - 6th 1600 Meter Run Keira Hall - 1st Alex Harper - 2nd 4x100 Relay Mena - 4th 400 Dash Brooklyn Pennington - 3rd Vivi Denton - 7th 300 Hurdles Danielle Hill - 5th 800 Run Keira Hall - 1st Alex Harper - 2nd 200 Dash Bethany Godwin - 4th 4x400 Relay Mena - 4th Jr. Boys individual results! High Jump Cody Bollmeyer - 6th Long Jump Ashton Powell - 4th Triple Jump Colby Davis - 6th Pole Vault Tre McMellon - 6th 4x800 Relay Mena - 2nd 1600 Caleb Peters - 3rd 400 Silas McIntyre - 7th 300 Hurdles Cody Bollmeyer - 3rd Connor Efird - 5th 4x400 Relay Mena - 5th

Come see the 6th grade musical "101 Dalmatians", Tuesday, April 2 at 7 PM in the Mena High School Performing Arts Center!!!!

Thank you to all the amazing, talented Bearcat Chorus members who auditioned for spring concert solos. And thank you to our student judges, Hannah and Fisher!! Our spring concert soloists are Misael Knight and Olivia Betz for Come Sail Away and Jasper Richmond and Brithney Dilbert for This Is Me. Congratulations!!!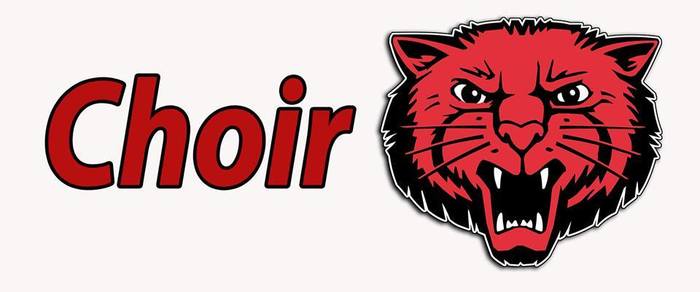 The Bearcat baseball team lost a 10-0 decision to the Scrappers in Nashville this afternoon... There are no games this weekend... Mena will be back in action at Arkadelphia on Tuesday...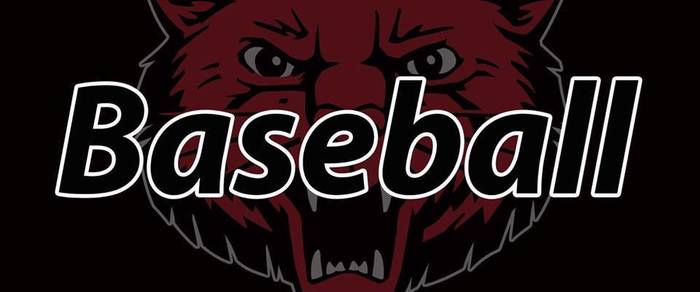 Do the best you can until you know better. Then when you know better, do better.—Maya Angelou This sums up the wave that is moving across Arkansas in regards to The Right To Read Act 1063 requiring Arkansas educators to achieve levels of proficiency and awareness in the knowledge and practices of the science of reading. Mena School District Dyslexia Coordinator, Vicky Maye shares that our school is committed to making preventative curriculum changes with whole group and small group instruction to put the science of reading in motion to close the gap in literacy achievement for our struggling readers. We are teaming with Winsor Learning's Sonday System which is an Orton Gillingham Reading Intervention System that provides multi sensory tools and training to help equip our educators to become master multi sensory instructors who can use daily instruction to wire and train our students' brains to successfully read. Our administration has been willing to go above and beyond to make the much needed changes to move forward with closing the literacy gap in our school. I've worked closely with our federal coordinator, Paulette Sherrer; building principals Jimma Holder, Tamara Smart, and Clifton Sherrer, our LEA-Laura Bunch for special education and our teachers to get these changes in motion. It's got to be a team approach with everybody being a stakeholder and having ownership in making the very most of our investments in our students! Pictured is Winsor's Educational Consultant, Kristen Koeller leading this initiative with Mena teachers representing K-8th regular education and special education teachers and dyslexia paraprofessionals. Koeller will provide continuous support with this endeavor. Maye shares that it's important to keep Sally Shaywitz's words in mind as our mission, ".....the struggling reader needs someone who will not only believe in him but will translate that belief into positive action....and then actively and relentlessly work to ensure that he receives what he needs."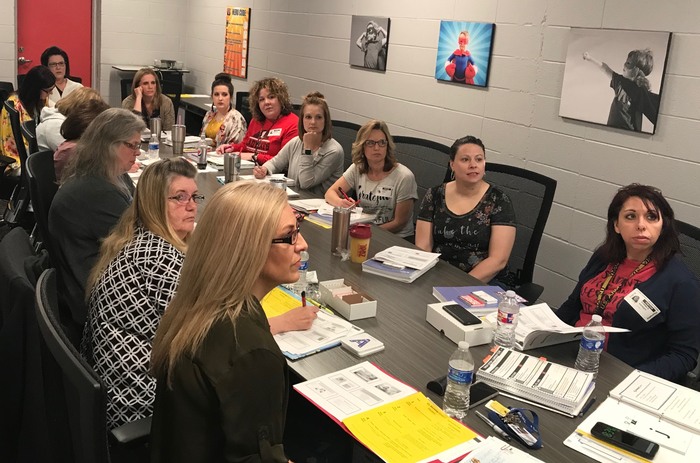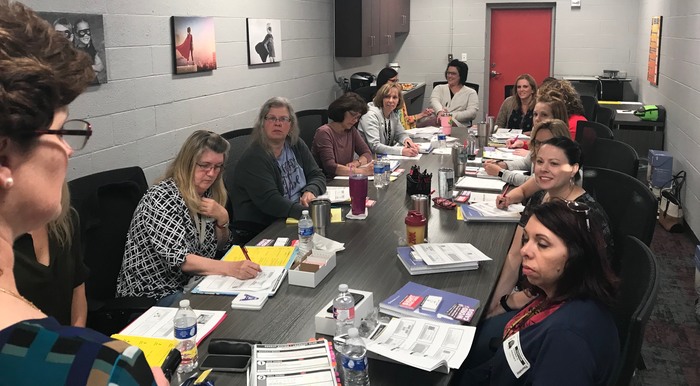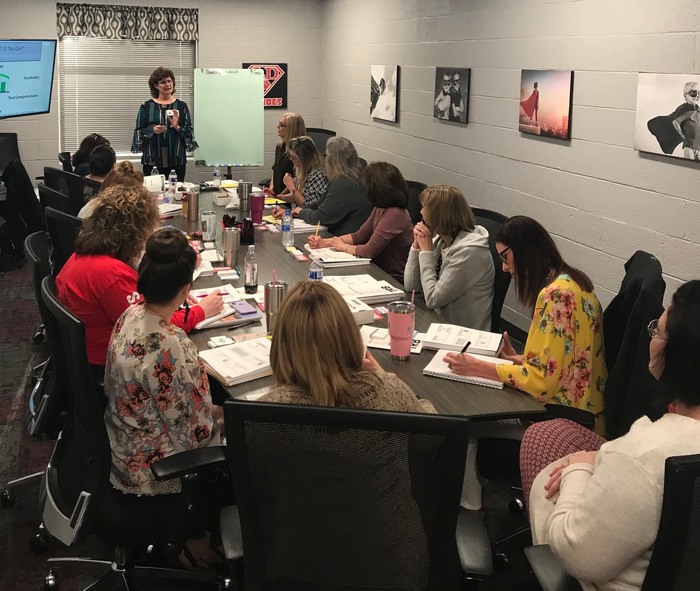 Monday is College Day at MHS !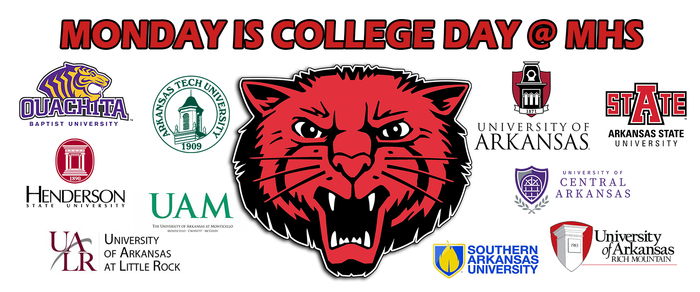 This project was initiated by Arvest Bank and will benefit local families through 9th Street Ministries. The drive starts Monday, April 1 and ends on April 3rd. Donation boxes will be located in the classrooms at Mena High School & students may contribute toward paying off a library fine.
https://www.arvest.com/millionmeals/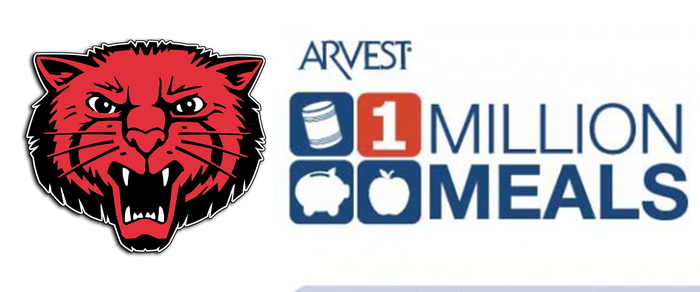 On Wednesday April 3rd at Bearcat Stadium we will have our annual Soccer shoot-a-thon. All donations and pledges will help Mena boys and girls soccer program. Come support the Ladycat/Bearcat soccer teams at 4:30 on April 3rd.

Super Proud of Holly Harshman Elementary Battle of the Books teams📚These students gave up endless recesses to bring home First and Second place trophies 🏆 in fourth grade competition and winning smiles and great battle experience for our third grade teams🤗 Thanks for representing our school so well.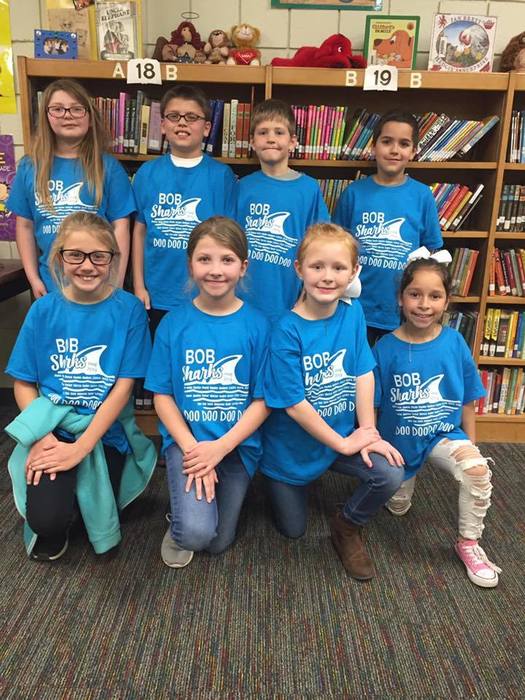 Senior Girls / Nashville-2 Mena-0 Senior Boys / Mena-1 Nashville-0 The Ladycats will play in the Clarksville Invitational on Saturday at the University of the Ozarks...Both Teams will play at Hope on Monday 4/1/19..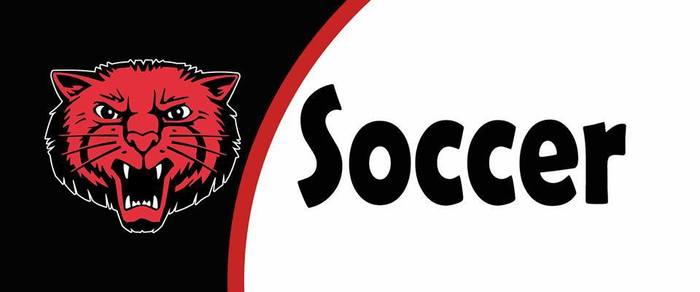 Senior Girls / Nashville-2 Mena-0 Senior Boys / Mena-1 Nashville-0 The Ladycats will play in the Clarksville Invitational on Saturday at the University of the Ozarks...Both Teams will play at Hope on Monday 4/1/19..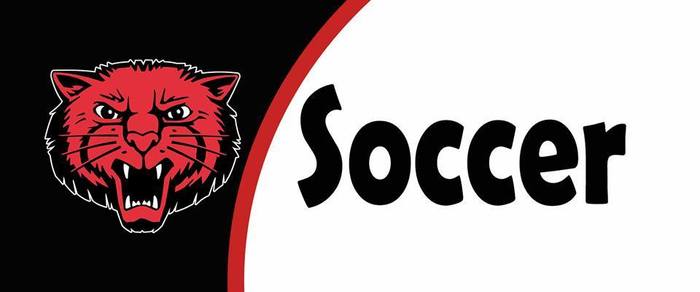 Mr. Breedlove will be taking orders for Senior Bricks every morning and afternoon, before and after school, in the parking lot. You may also catch Mr. Breedlove between classes. The cost is $20 per brick or $10 if you desire to share a brick with another person. Bricks must be paid in advance.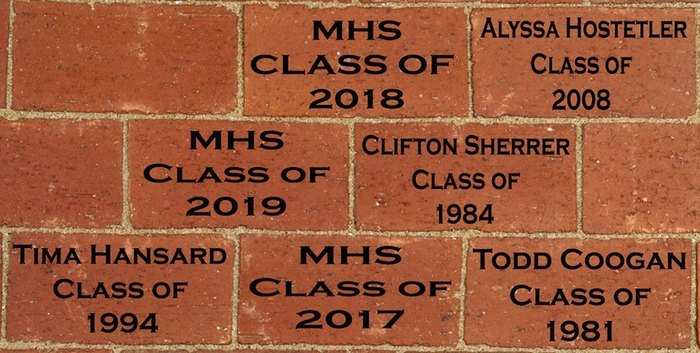 AVAILABLE AT MMS & MHS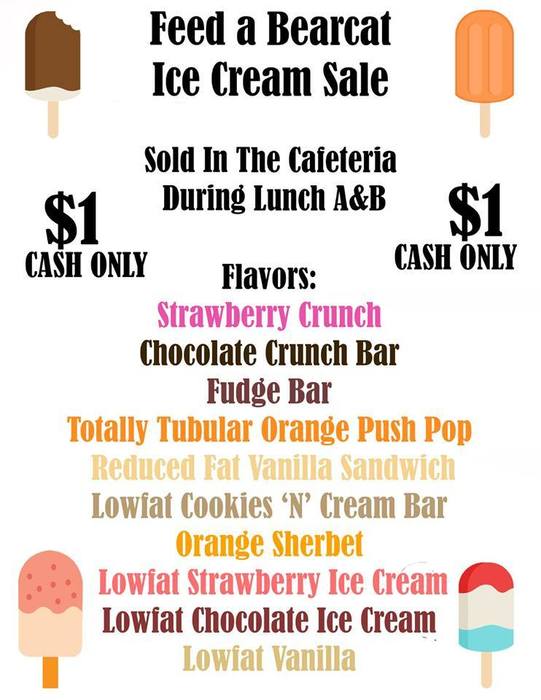 Winner!! Jaxon's family won the drawing for the $25 gift card for returning kindergarten registration paperwork! Thank you all for being so prompt!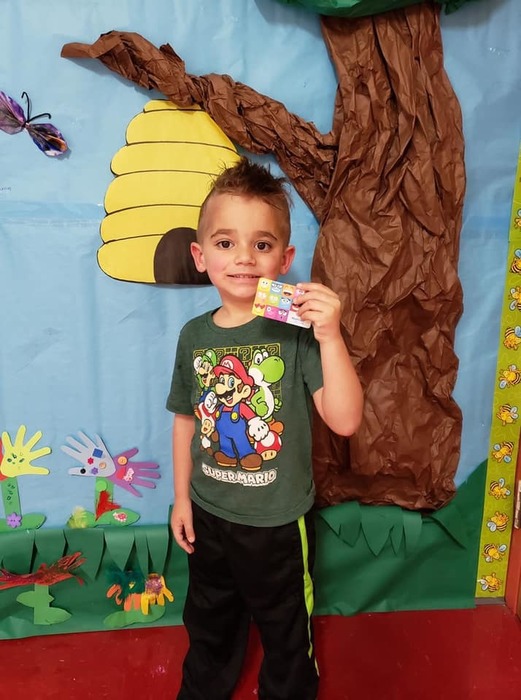 Mrs. Purvis' 4th period JAG senior class interacting with virtual speaker - John Morgan, Technical Project Manager from Public Consulting Group (PCG) in Asheville, NC. The students were learning about networking and marketing yourself in the workforce during your job/education search process. This year virtual speakers, virtual tours, videos were made possible by AT&T Aspire through the Nepris online platform. AT&T Aspire and Jobs for America's Graduates (JAG) awarded MHS JAG a one year platinum license. Nepris, cloud-based platform that helps find, match, and connect industry professionals with classrooms, virtually. Bring real world relevance to learning.