Mena Middle School Archery Parent Meeting on Tuesday Nov 29 at 5:30p in the Cafeteria. If you child signed up, please plan to attend.
Congrats to the Jr. Ladycats Champions of the Bear State Bank Tournament in Waldron.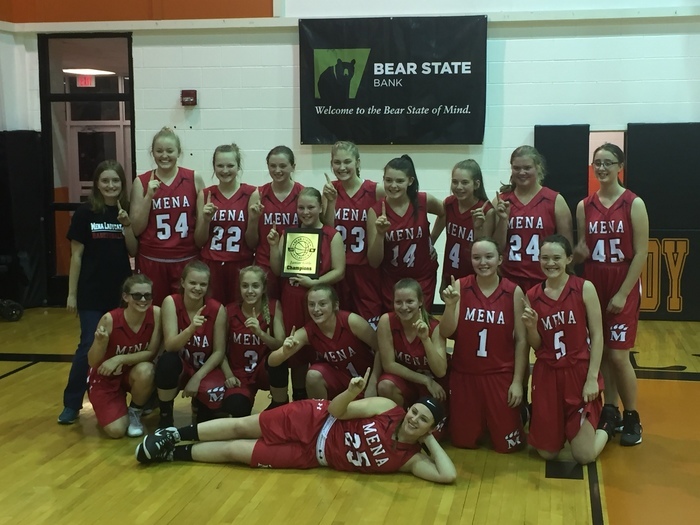 We are so proud of Shannon Miller, K-5 VFW Teacher of the Year! Thank you for the wonderful Banquet last night at the American Legion. It was hosted by our local VFW.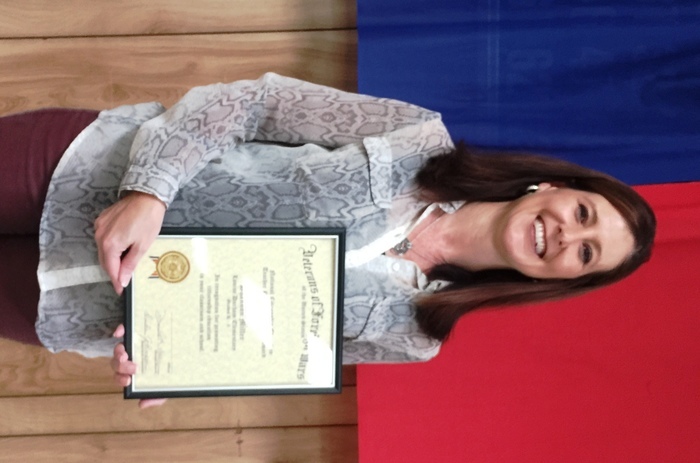 Parents, Please check your child's backpack today for meal tickets that will be coming home for tomorrow.

Mena Public Schools will be closed on November 23rd-25th. Have a Happy Thanksgiving!

Mena Middle School and Mena High School Mid-Term Parent Teacher Conferences will be held on Wednesday, November 9th from 3:30 to 6:30 pm.

Reminder - Holly Harshman Parent Teacher Conferences are being held today - October 18th from 3:00pm - 9:00pm. Come and also enjoy the HHE Book Fair.

Reminder - Upcoming FALL BREAK - No school on Monday, October 17th.

Excited for our District wide Homecoming Pep Rally Friday, Oct. 7th at 10:30 at MHS Gym

Join us at the Mena High School PAC at 7:00pm on Wednesday, September 28th to hear Derek Clark for a Free Parent Involvement Night.

Tonight's JV and & 7th grade Football game vs. DeQueen has been cancelled. There will still be a free 7th/8th grade scrimmage at 5:30.

Buses may be 15 minutes delayed leaving school campuses this first week of school in an increased effort to make sure each of our students are on the correct bus. Thank you for your support!

Looking forward to the first day of school with all of our students! See you Monday, August 15th.

Louise Durham 2nd grade registration today from 12:00-6:00 pm. See you there!

MENA MIDDLE SCHOOL STUDENTS who attend and complete the registration process with their parents on Thursday, August 4th from 1:00-7:00 will be able to receive their SCHEDULES!!! See you there!

Thank you to all of the parents and students who attended Mena High School and Louise Durham Kindergarten Registration last night. Today from 12:00-6:00 is 2nd Grade registration at Louise Durham. See you there!

T.E.A.M. Mena is looking forward to seeing all of our students and parents at upcoming registration nights.

Join Mena High School for Open House on Thursday, August 11th. 4:00-5:30pm for Freshman and Seniors. 5:30-7:00pm for Sophomores and Juniors.

Join Mena Middle School for Open House on Thursday, August 11th from 3:00-5:00 pm.

Join Holly Harshman Elementary Open House on Wednesday, August 10th from 3:00-5:00 pm.